It's officially summer and time to PARTY! One of my favorite warm weather party themes is a tropical one! To add a fun twist to it, I came up with the idea to do a Palm Trees & Pineapples, Please! theme. This post is sponsored by the Mopria Print Service App for Android, providing simple and seamless mobile printing from Android devices.
The best part is that I put together a printable party pack that you can download and use to host your own fun fiesta!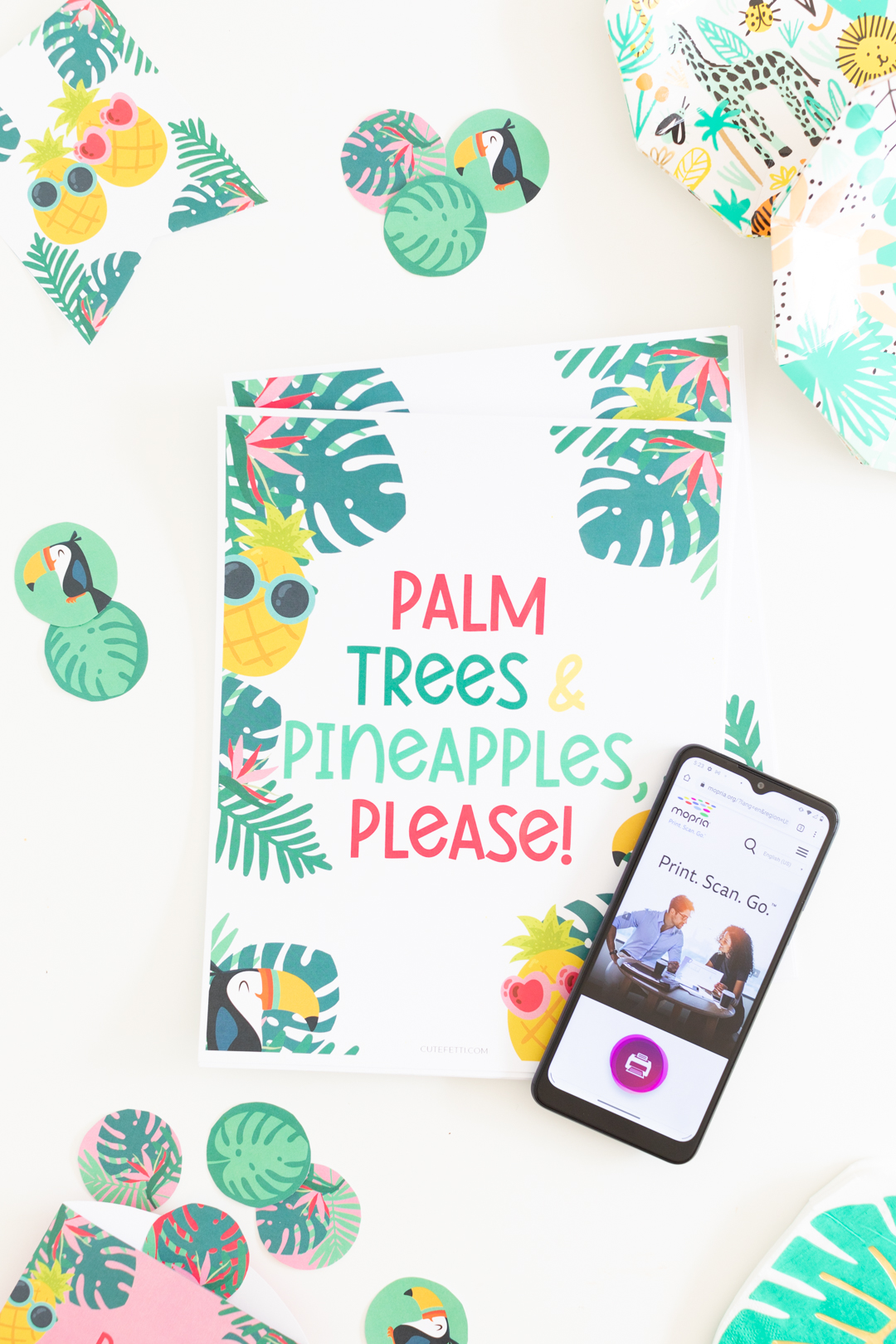 If you have ever been overwhelmed with printing from your Android mobile device, I have an exciting solution that will take the pain out of printing. Download the Mopria Print Service App now to see just how easy printing is.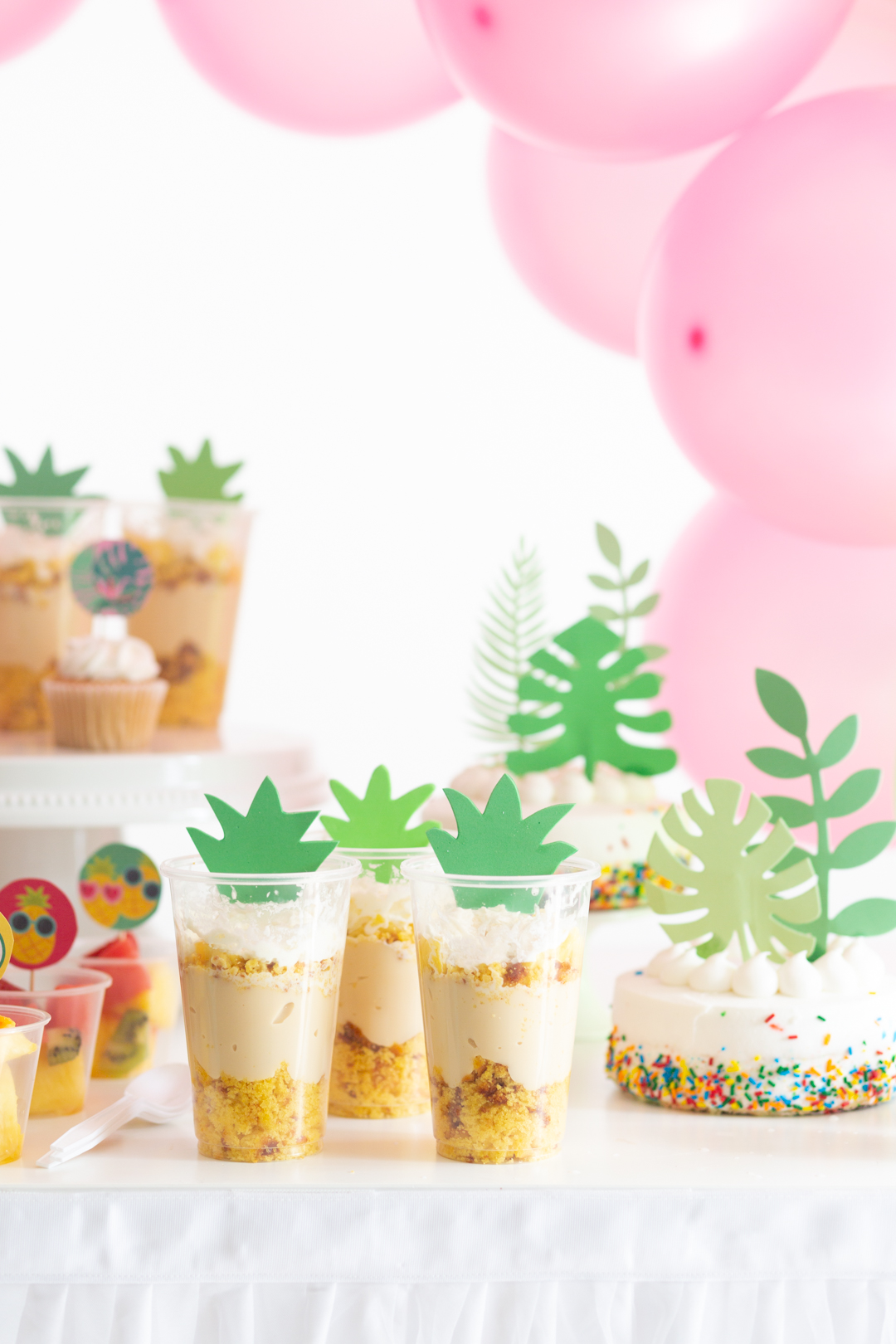 With printing being a total tropical breeze, you will be ready to get your party vibes on with my fantastic printable party pack (scroll to download it at the bottom of this post).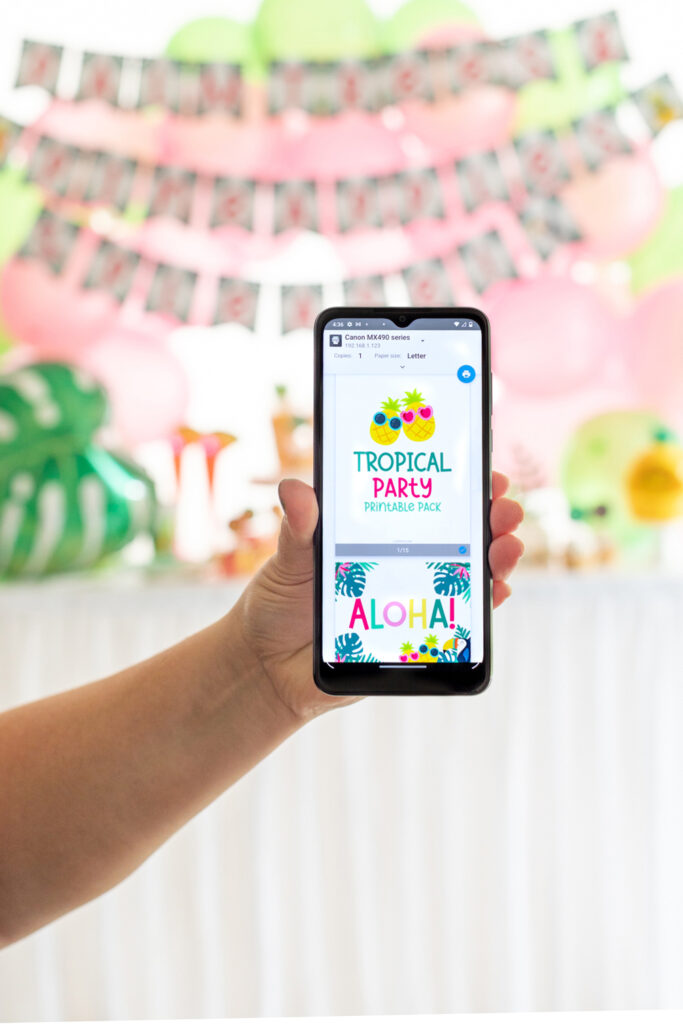 Once you download the app, the rest is so simple. When the app connects to your printer, there are three ways you will be able to print right from your phone easily. Bonus... you won't have to memorize them because the app shares exactly what you need to start printing with zero fuss or confusion. More on the details on printing below, let's get our tropical party started!
PALM TREES AND PINEAPPLES PARTY
Host the best tropical party with the Palm Trees and Pineapples Party pack download that I put together for you.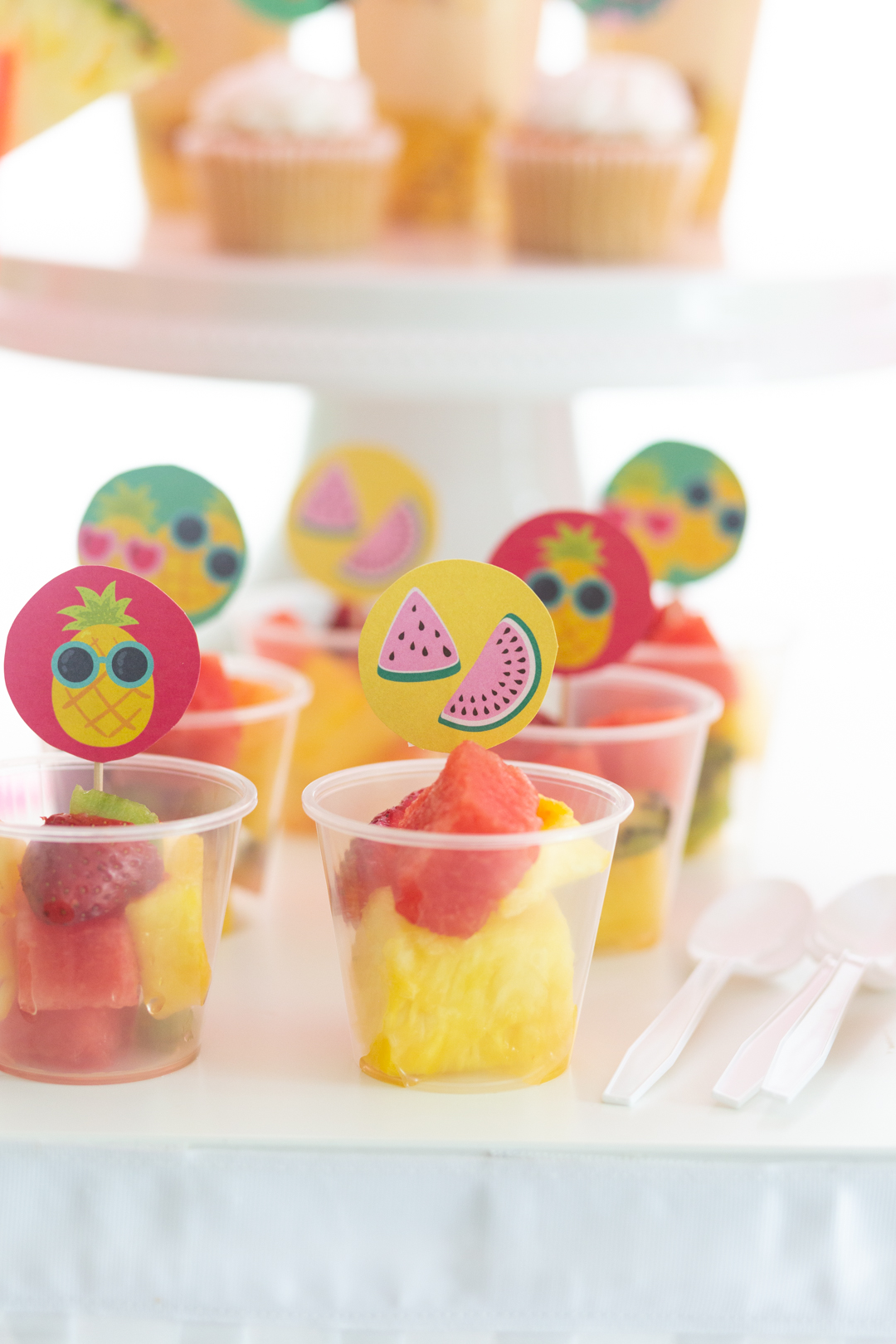 Here is what is included in this fun printable freebie:
(3) Tropical Printable Signs
(10) Tropical Printable Cupcake Toppers or Stickers
(1) Palm Trees and Pineapples, Please! Printable Party Banner
(1) Tropical Printable Treat Box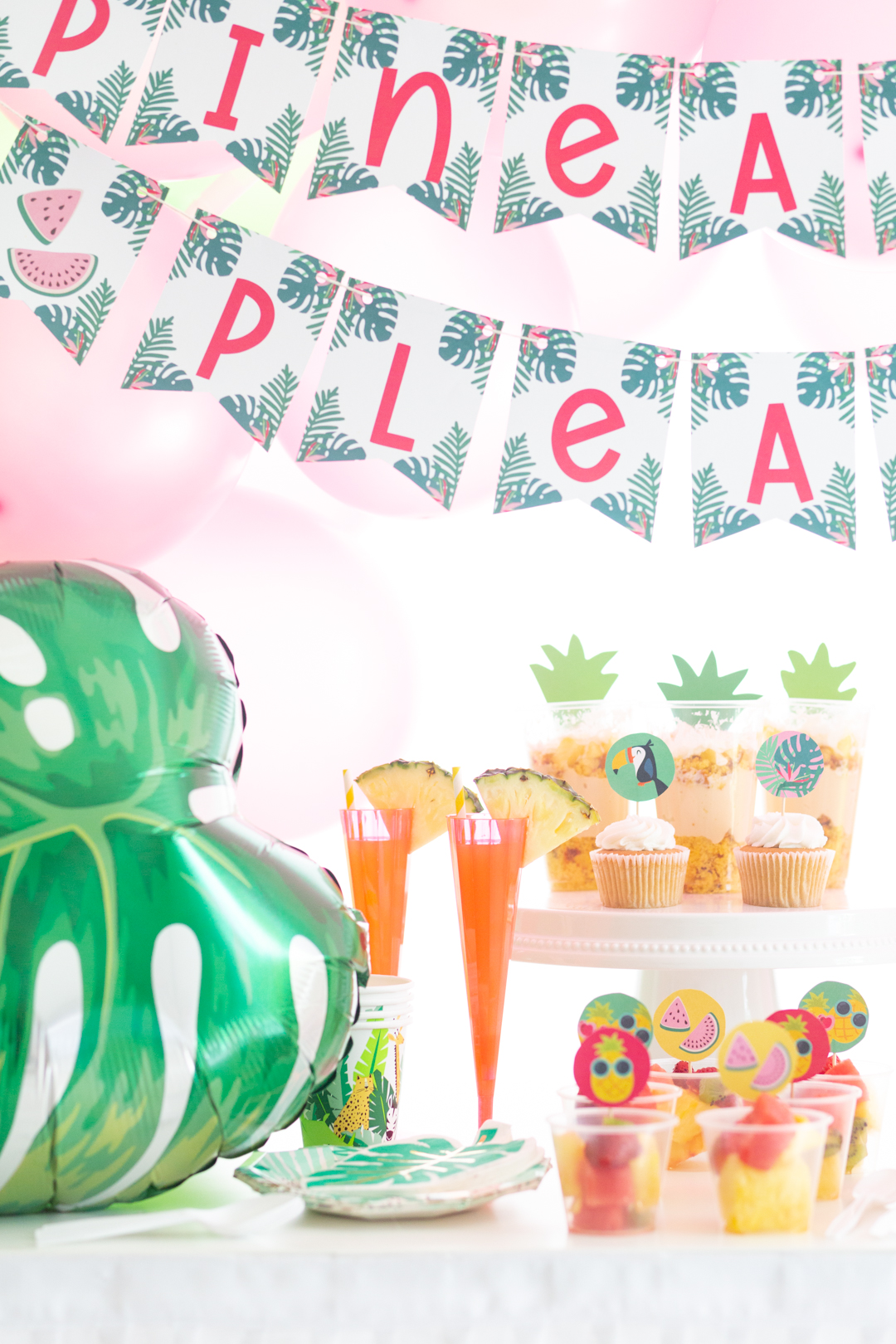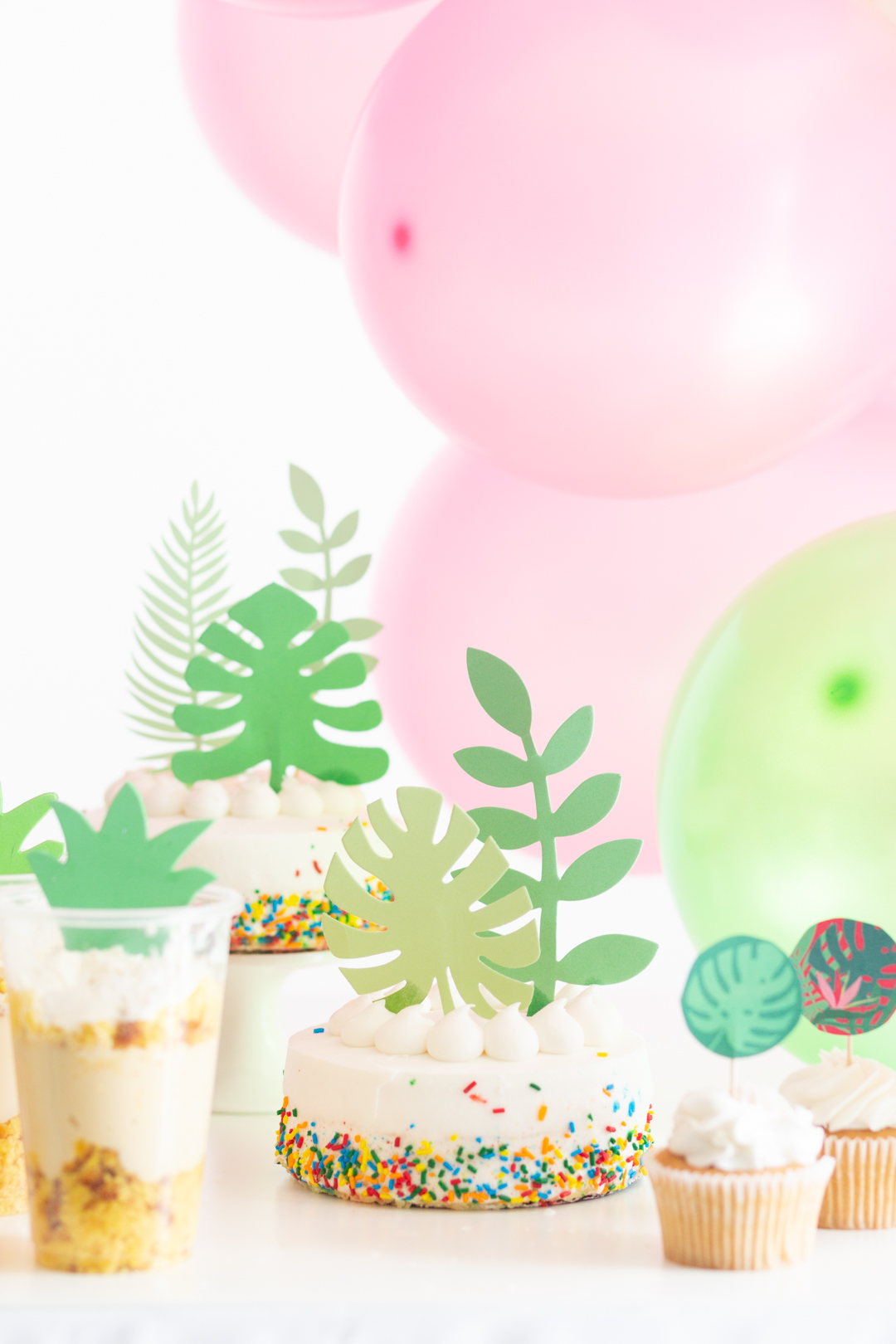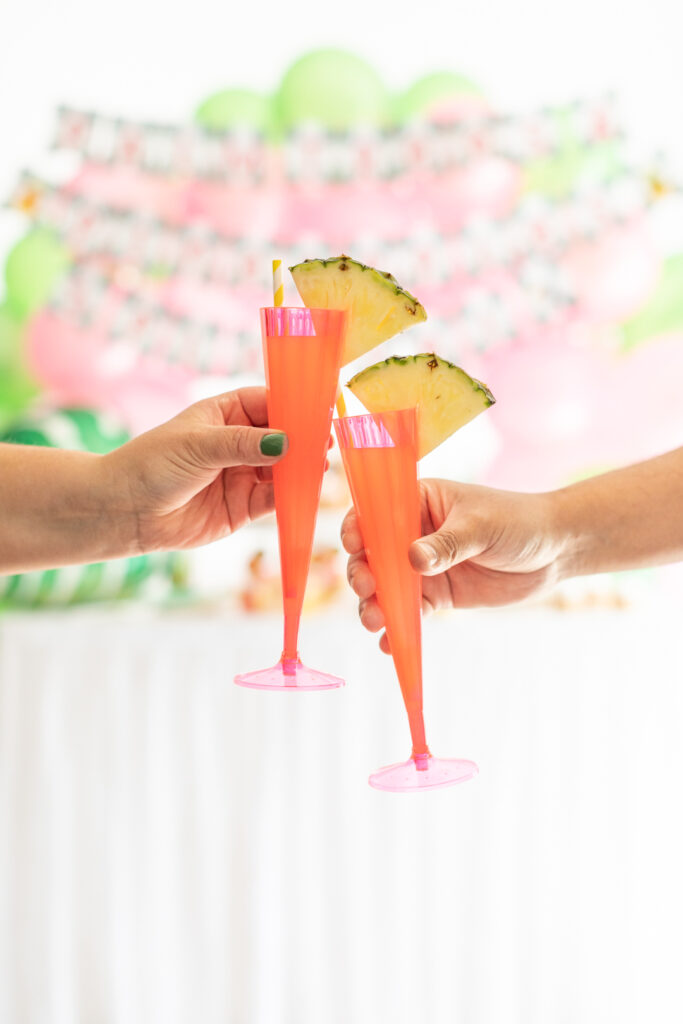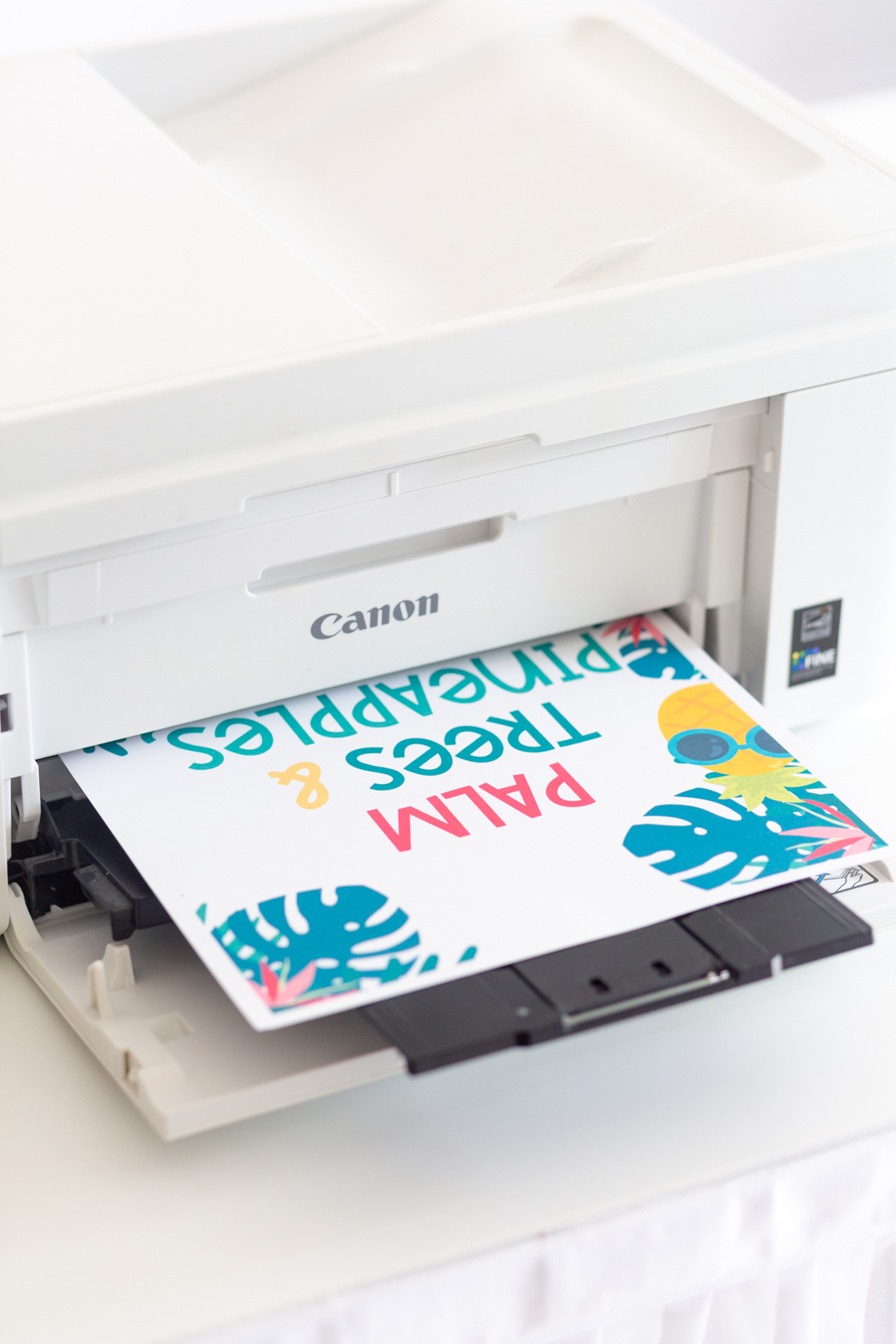 FREE TROPICAL PARTY SUPPLIES DOWNLOAD
As promised, here is the free party pack download for you to keep.
➤ Download the Mopria Print Service App first so that you can easily print it off directly from your Android device with no fuss.
➤ DOWNLOAD the Palm Trees & Pineapples, Please! Party Pack (pdf)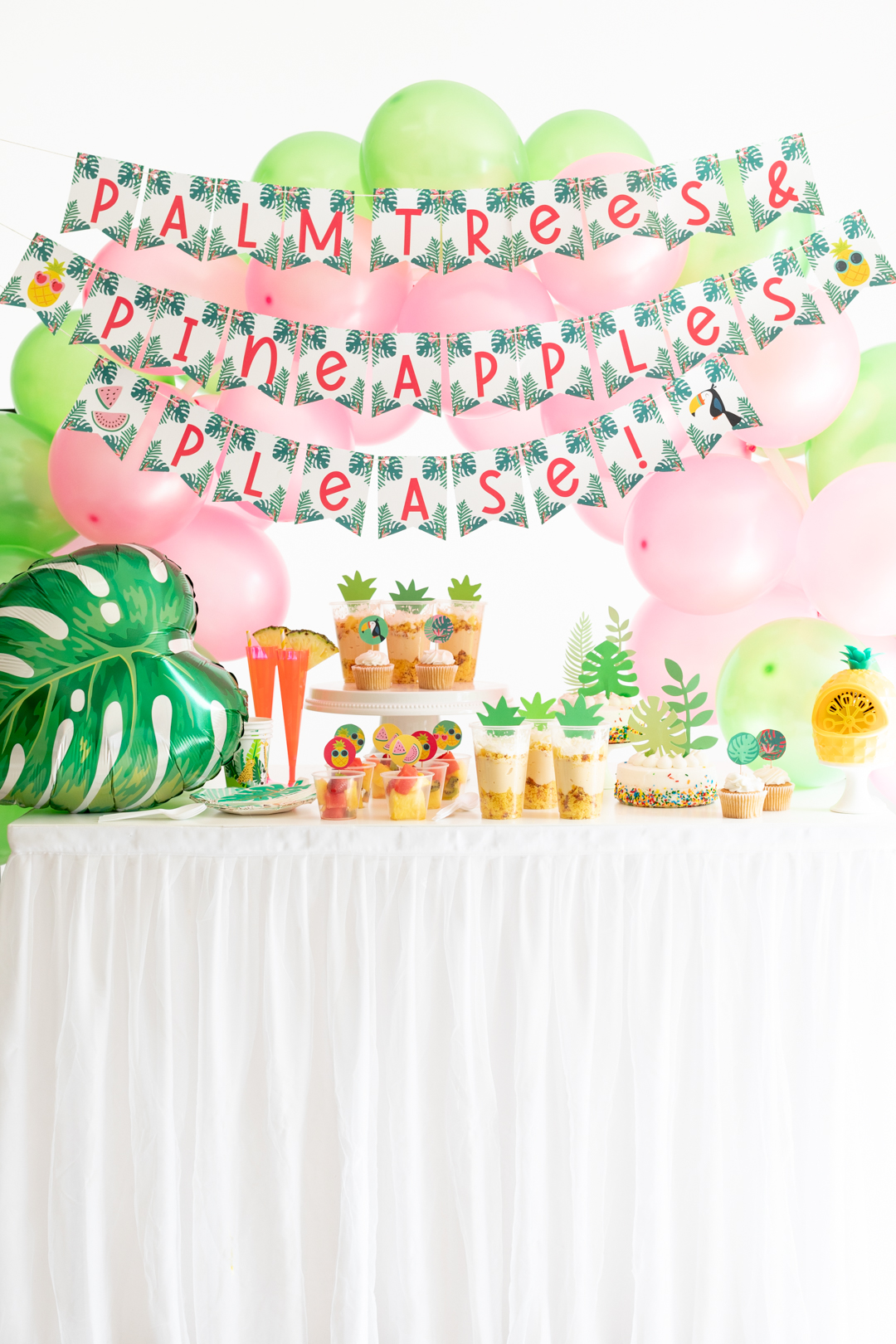 HOW TO PRINT WITH MOPRIA PRINT APP
Once you download the app and your printer is connected, it's so easy to start printing.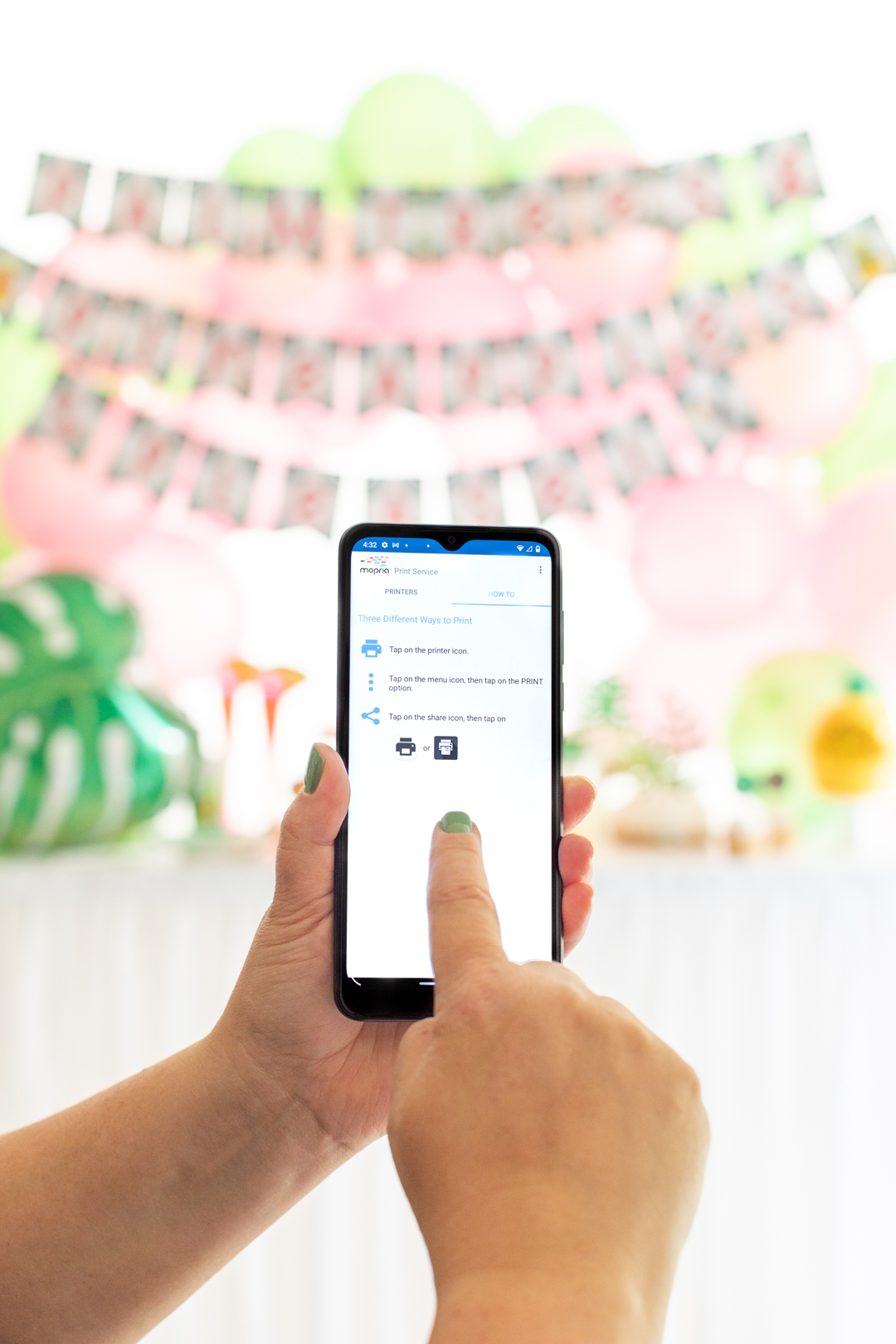 Look for these three ways to print:
Tap on the Printer Icon
Tap on the Menu icon, then Tap on the PRINT option
Tap on the Share Icon, then Tap on Printer Icon
See a complete tutorial on how to print for extra tips.
Mopria is supported by some of the world's leading printer companies including big names like Canon, Epson, HP, and Xerox. The Mopria Print Service App for Android works with millions of Mopria-certified printers worldwide. See a list of Mopria Certified Printers here.
I hope that you enjoyed this fun party post and free printable party pack download!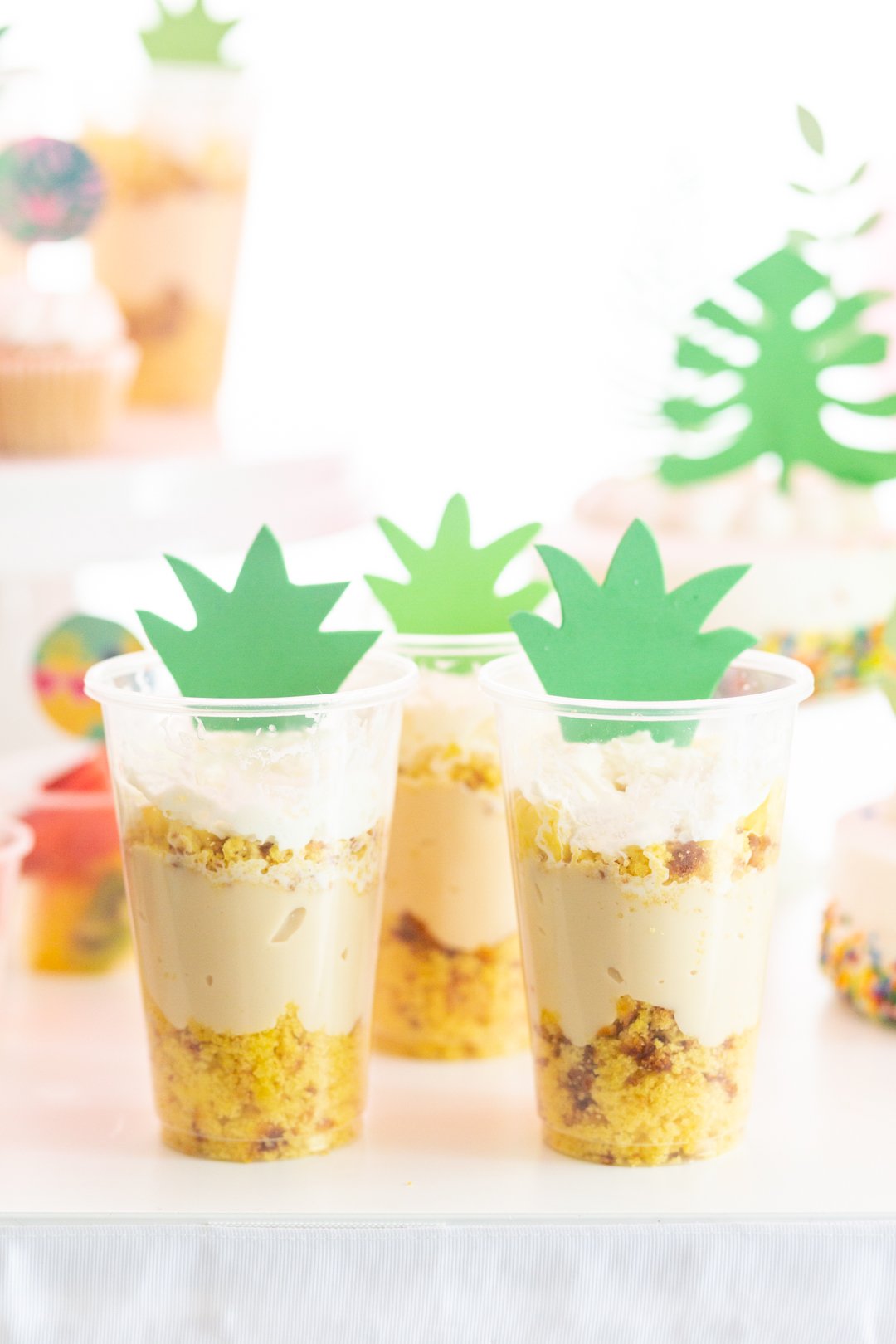 ➤ Be sure to download the Mopria Print Service App for easy printing and enjoy more free time enjoying some tropical fun this summer.
If you host your own tropical party, be sure to tag @cutefetti so I can see your fun creations!