Most of you know by now how much I adore my slow cooker. What's not to love? Toss some food in the crock, plug it in, run errands all day, then come home to a home cooked meal. See what I mean? With holiday meal planning this time of year, it made realize that I've totally been neglecting making veggies in there. Great way to cook up a slew of things all at once, even if a turkey or ham is hoggin' your oven! So, here are 21 slow cooker vegetable side dishes you'll be sure to love!

Whatever main dish is on your menu, you'll be sure to find the perfect side in this collection of recipes. From classic vegetable dishes to creamy mashed potatoes (delish!) we have what you're looking for. All made with the ease and convenience of your Slow Cooker of course. Enjoy!
Slow Cooker Vegetable Side Dish Recipes
Slow Cooker Sweet Potatoes by Homemaking Hacks
Zucchini & Summer Squash by Low Carb Yum
Corn on the Cob by Thrifty Jinxy
Crock Pot Vegetables by Chocolate Covered Katie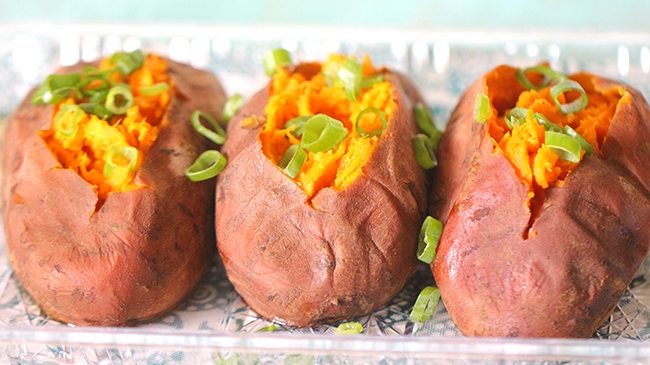 Butternut Squash by Rachel Cooks
Garlic Ranch Slow Cooker Potatoes by The Cookie Rookie
Creamy Red Potato and Cauliflower Mash by Peas & Crayons
Cranberry, Orange and Beet Salad by Farm Fresh Feasts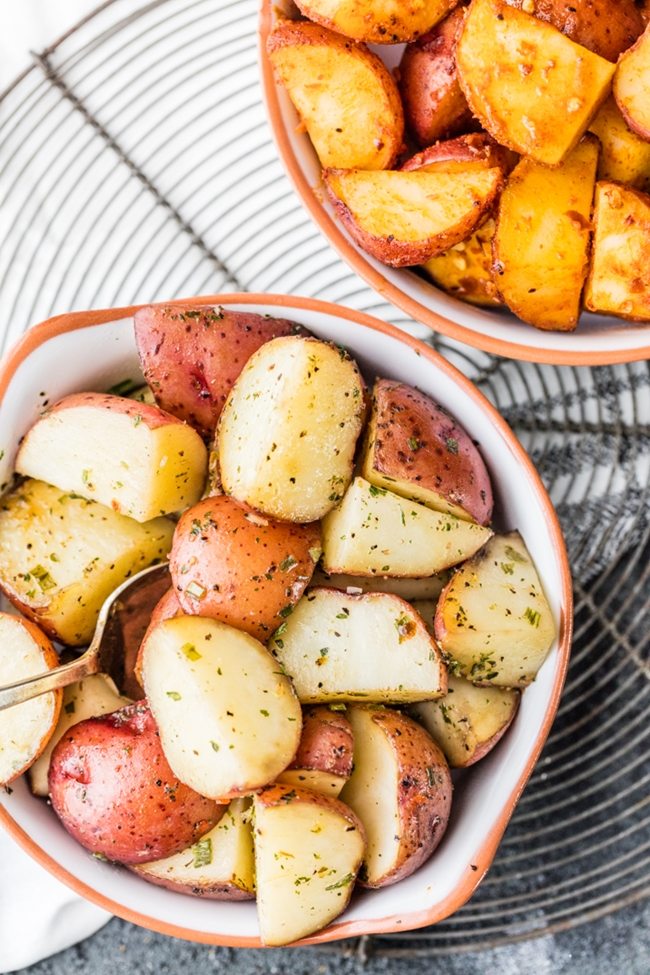 Photo Credit: The Cookie Rookie
Make Ahead Irish Mashed Potato Casserole by Farm Fresh Feasts
Sour Cream and Chive Mashed Potatoes by Neighborfood
Candied Yams by My Catholic Kitchen
Spicy Sweet Potatoes by Kalyn's Kitchen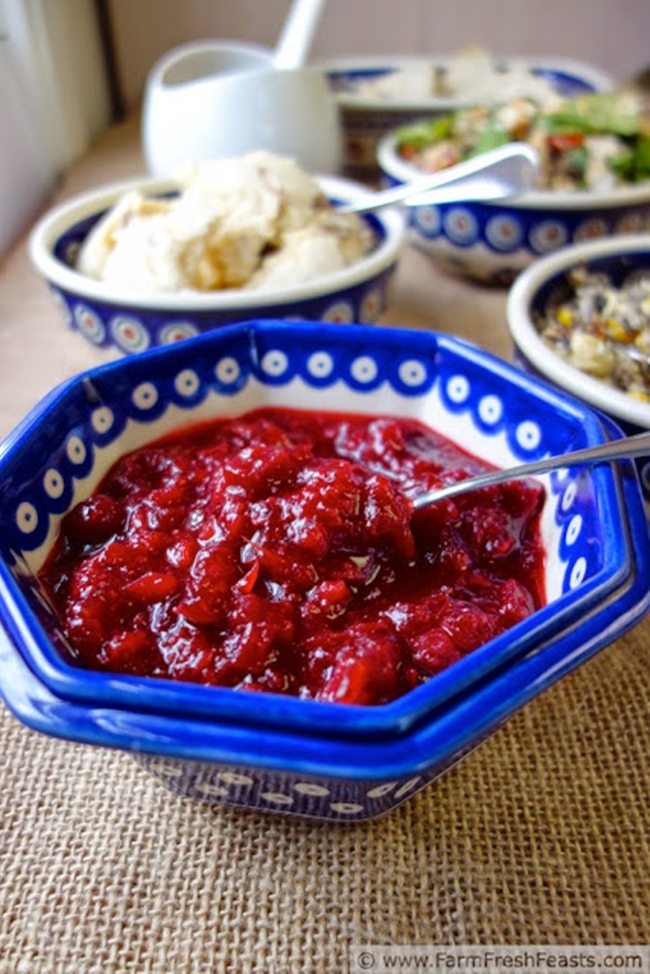 Photo Credit: Farm Fresh Feasts
Green Bean Casserole by Spicy Southern Kitchen
Cauliflower and Cheese by Spicy Southern Kitchen
Brussels Sprouts by Coconut & Lime
Broccoli and Cauliflower Gratin by Moms with Crock Pots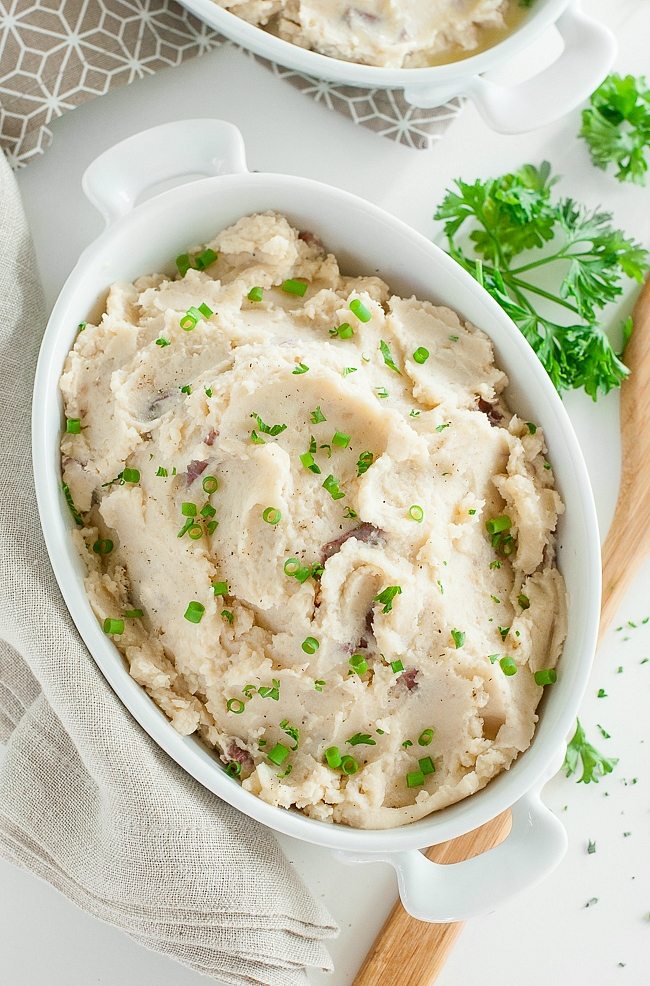 Photo Credit: Peas & Crayons
Creamed Corn by Moms with Crock Pots
Honey Glazed Carrots by Eat at Home
Collard Greens by Hillbilly Housewife
Garlic Herb Mushrooms by Damn Delicious
Garlic Herb Mashed Cauliflower by Wicked Spatula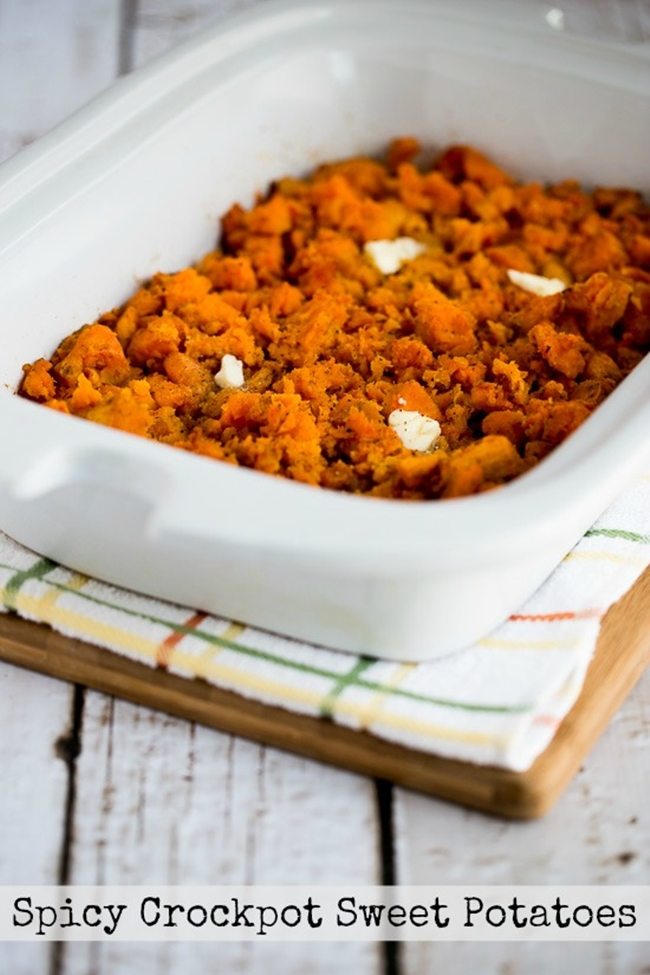 Photo Credit: Kalyn's Kitchen
Which of these side dishes would you like to try in your Slow Cooker? Have you ever tried making a vegetable side dish in your Slow Cooker before?