This is a sponsored post written by me on behalf of Fresh From Florida. All opinions are 100% mine.
Are you hungry for delicious and fresh breakfast ideas? You are in for a treat today! When we first starting thinking of moving to Florida, I had daydreams about what my mornings would be like. They would go a little something like this; I'd wake up for a glass of delicious fresh squeezed orange juice and follow it up with a little stroll in the morning sunshine.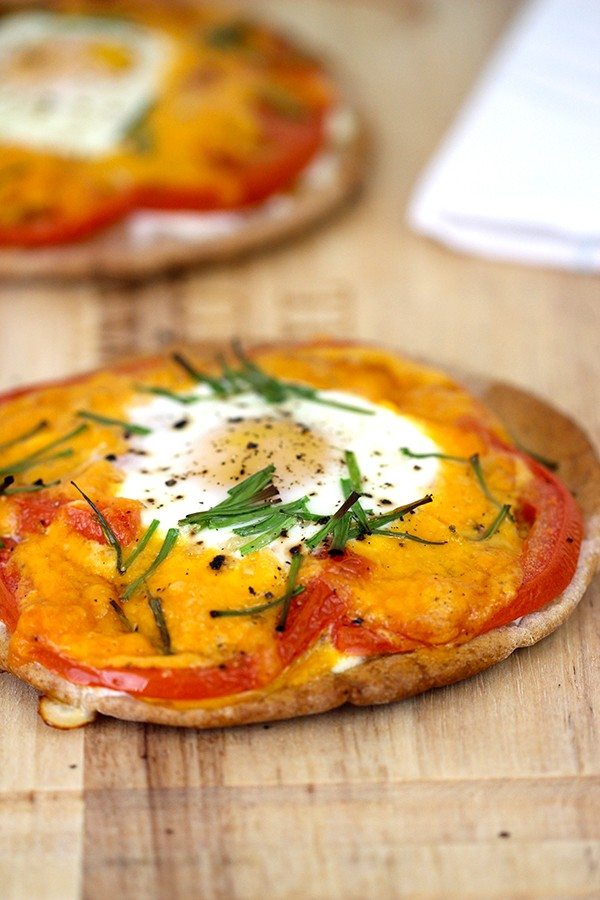 While I may or may not be living that out now that we're here, there is one thing that's true. There is an abundance of fresh Florida produce available whether we're visiting a local farmer's market or even a local grocer. Being able to eat fresh and seasonal makes me feel great. We're finally able to eat within "nature's production cycle" which is just awesome. Plus, it can also help save money vs. purchasing produce that's out of season.
This time of the year Florida Tomatoes are perfect and ready to eat, so I wanted to come up with a way to enjoy them more. I thought a tasty breakfast idea would be in order. Anytime I serve up veggies at breakfast, I feel pretty amazing.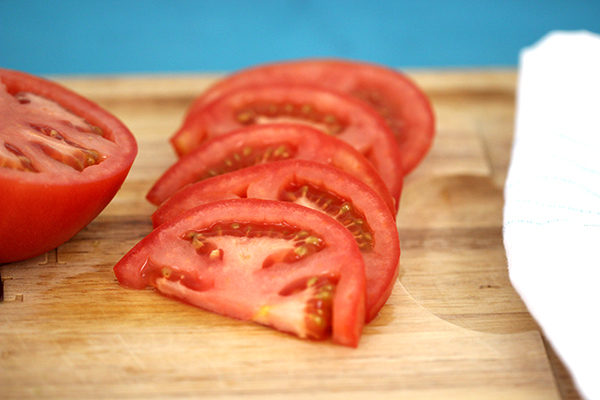 Here's how I made this scrumptious breakfast!
Florida Fresh Tomato & Chives Breakfast Pitas
This makes one breakfast pita. Double, triple, etc for multiple servings.
Ingredients needed:
-1 Medium Sized Wheat Pita
-¼ cup shredded sharp cheddar
-Two slices tomato halved
-Sprinkling of fresh chopped chives
-1 Egg
-salt and pepper to taste
Preheat oven to 450 degrees. Place your pita bread on a non-stick baking tray. In a circle, place each of the four tomato slices. Sprinkle cheese in the center and spread out over tomatoes. Make a small hole in the middle of the pita and moving the cheese to the side. Crack the egg and carefully pour it into the hole you just made. Sprinkle with salt and pepper and then top with chives.
Bake for approximately 16 mins or until egg has cooked through. Cool a moment and then enjoy! Ooh it's good stuff!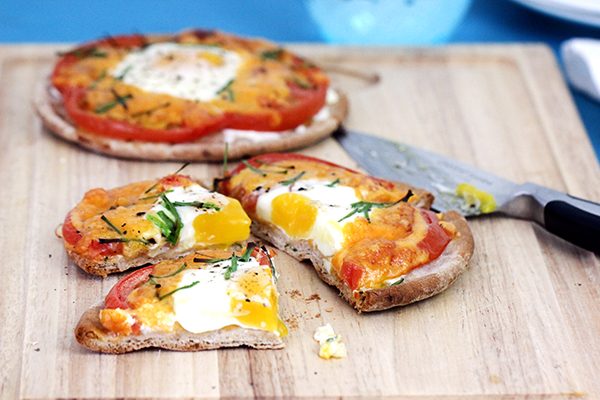 Fresh From Florida produce is available at local stores, farmer's markets and restaurants. Keep an eye out for the Fresh From Florida logo when you're out and about and looking for in-season produce!
Visit the Fresh From Florida website for delicious recipe ideas that are updated to feature seasonally fresh ingredients! Make sure to get over there and check out this recipe for Tomato and Sweet Pepper Flatbread. Doesn't that look yummy?
Plus, keep in the loop by becoming a fan of Fresh From Florida on Facebook Facebook and following and follow Fresh From Florida on Twitter.
What are some other ways to enjoy tomatoes? How about for breakfast?