This post has been sponsored by Tyson Foods, Inc. All thoughts and opinions are my own.
There's nothing like a perfectly themed holiday party, and I have a super fun twist to share. Enter my Ugly Sweater Themed Brunch. The best part is that you don't have to overachieve to make this all happen with the help of some tasty shortcuts that I'm going to tell you all about. Are you ready to make some fun and quirky memories, too?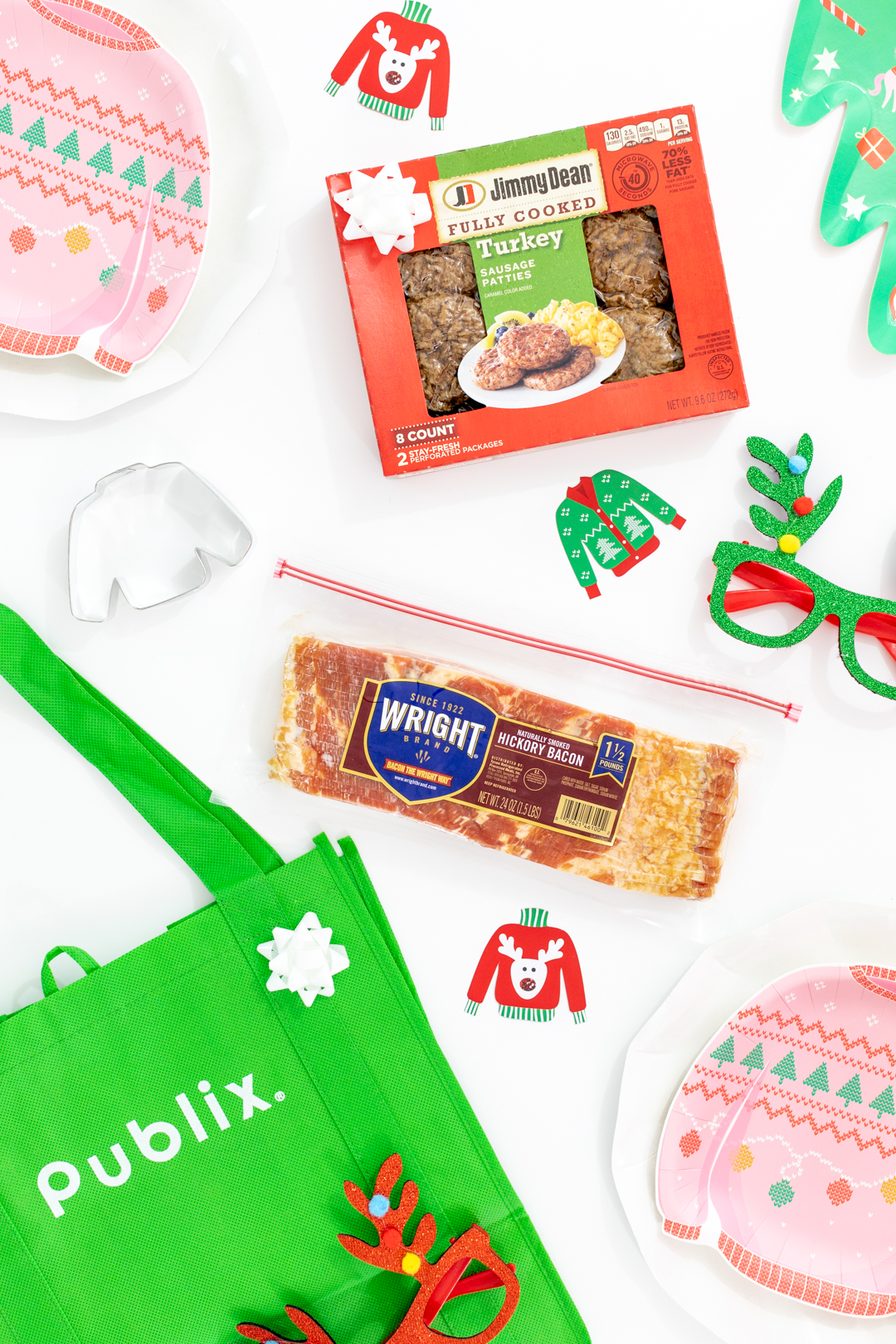 While dashing through your local Publix, make sure to add Jimmy Dean® Fully Cooked Turkey Sausage Patties and Wright® Brand Bacon Hickory Smoked Bacon to your basket for maximum brunch ease and easy favors your guests will love. These turkey sausage patties are fully cooked and flavor-packed, making them SO easy to prepare and an excellent choice. Their bacon is 100% wood smoked over hickory chips to impart delicious rich flavor, making it an obvious, delicious choice. You'll find these both in the refrigerated section at Publix making shopping a breeze.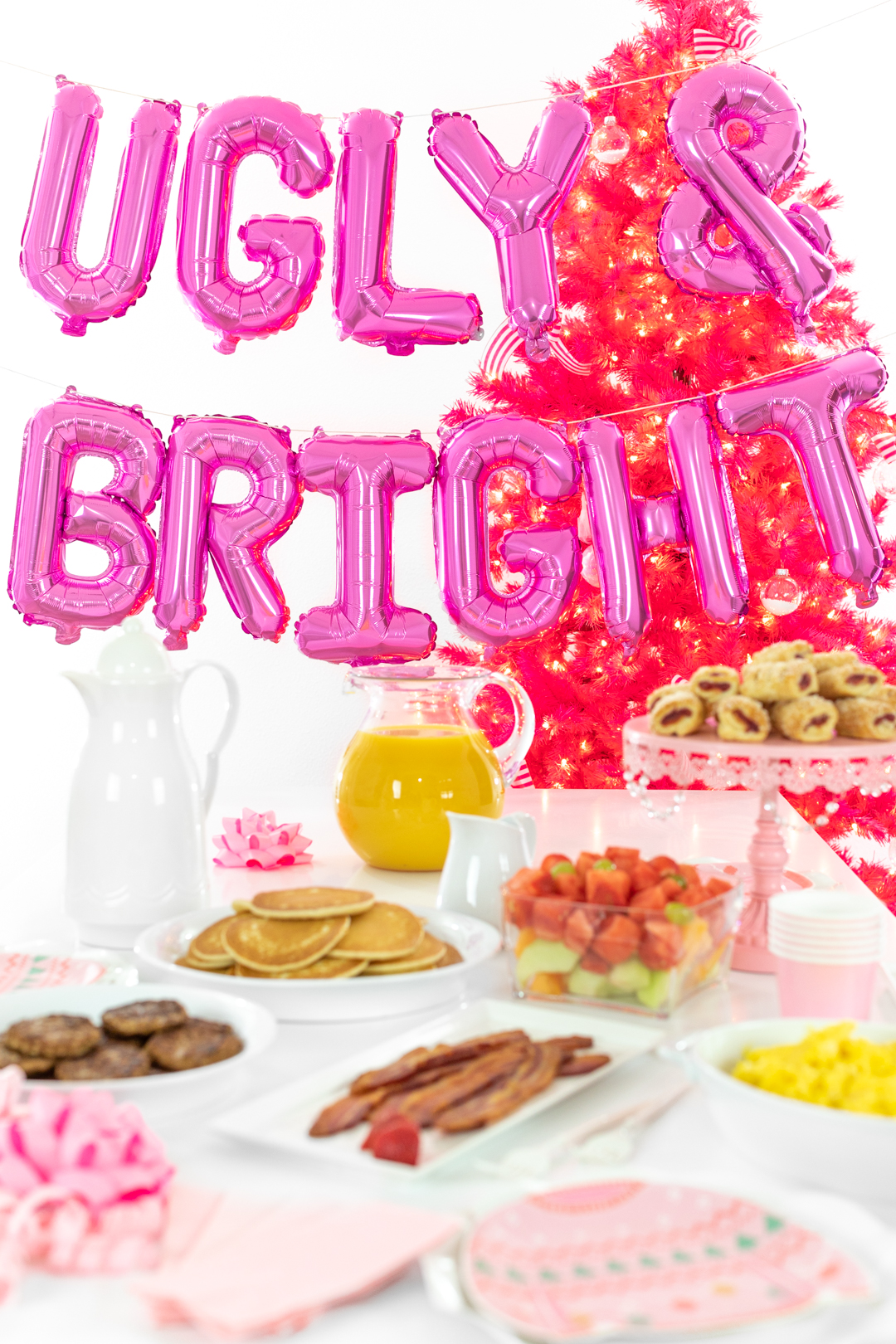 UGLY SWEATER BRUNCH IDEAS
Host an extra festive brunch for a party to remember this year by making it ugly sweater themed. Focusing on easy go-to breakfast foods, available at Publix, and with some simple tips, you will totally win the holidays! There are two fun options to get started. You can send out invitations asking your friends and family to come dressed in their own ugly holiday sweater. For another fun variety, you can ask everyone to bring a plain sweater, sweatshirt, or t-shirt, and you can set up a DIY Ugly Sweater decorating table. I adore both of these ideas. Now, let's chat about the FOOD. Because aside from spending quality time and making memories, it's kinda right at the top of my list.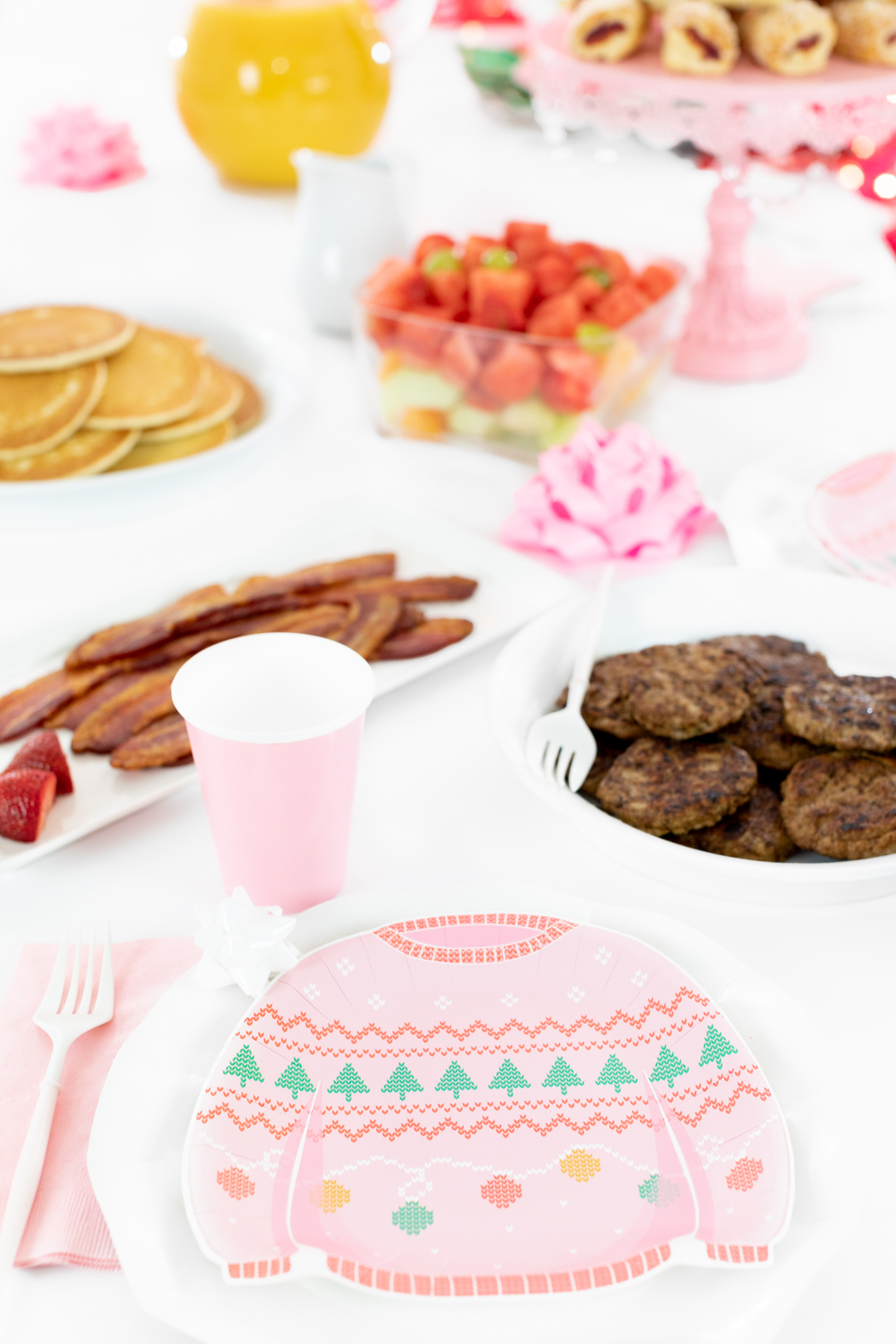 EASY HOLIDAY BRUNCH FOODS
Keep your holiday brunch extra when you keep it simple. Everyone loves classic brunch ingredients, so here are some easy peasy crowd-pleasing thought-starters. Don't overthink it for maximum enjoyment!
Scrambled Eggs
Jimmy Dean® Fully Cooked Turkey Sausage Patties

Wright® Brand Bacon
Mini Appetizers
Mini Pastries
Mini Muffins
Mini Donuts
Mini Cinnamon Rolls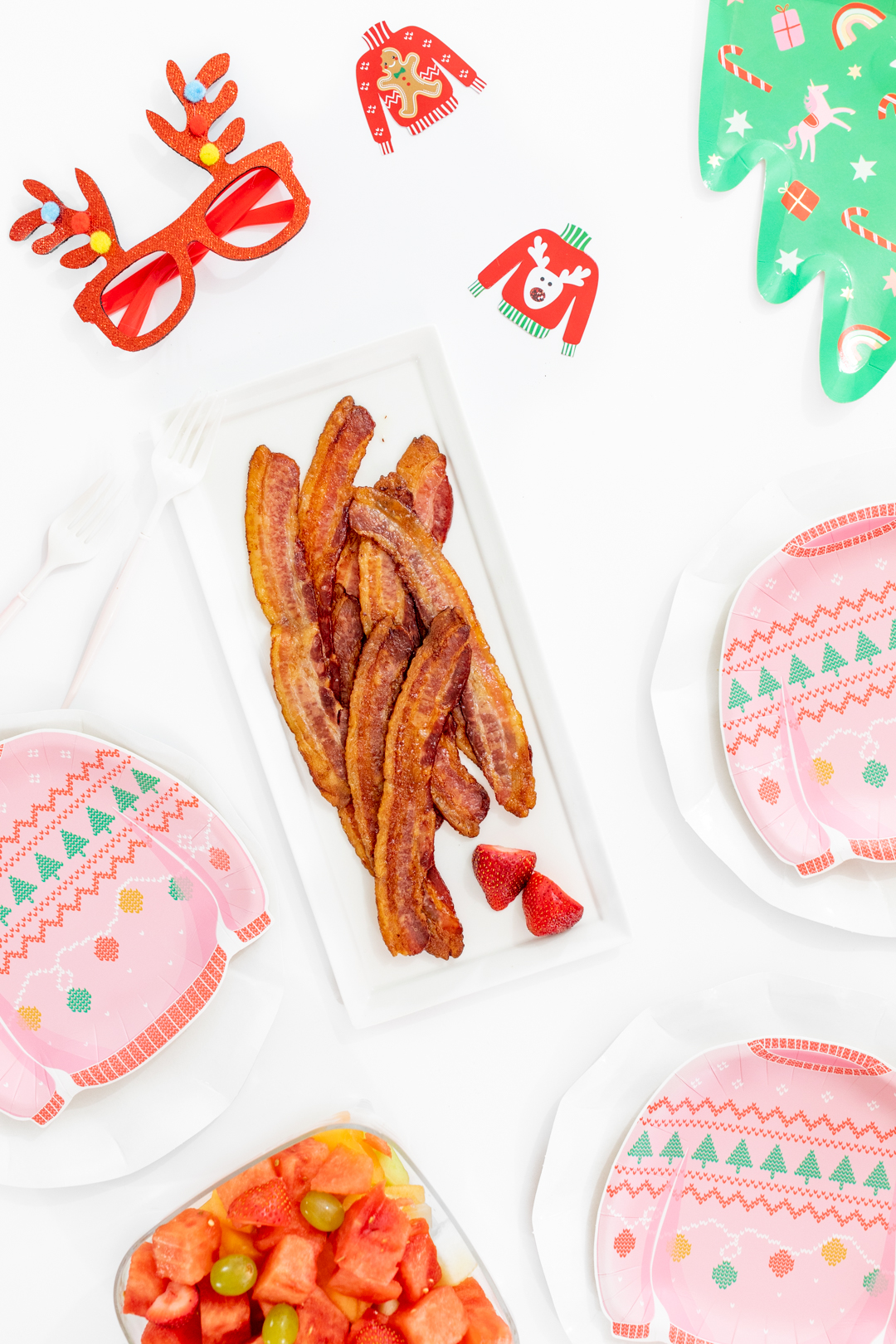 Mini Holiday Cupcakes
Frozen Pancakes and Waffles
Store-Bought Cut Fruit or Fruit Salad
Orange Juice
Coffee
Building your brunch around basic classic brunch elements that everyone is guaranteed to enjoy is where all the holiday magic begins, and being the host no longer means you have to go overboard. I'm all about sharing ways to elevate your memory-making without all the fuss and stress. Using items like Jimmy Dean Fully Cooked Turkey Sausage Patties are a great way to keep stress low and brunch delicious! Are you with me? These fun ugly sweater-inspired ideas are sure to elicit a lot of fun, so be sure your camera is fully charged.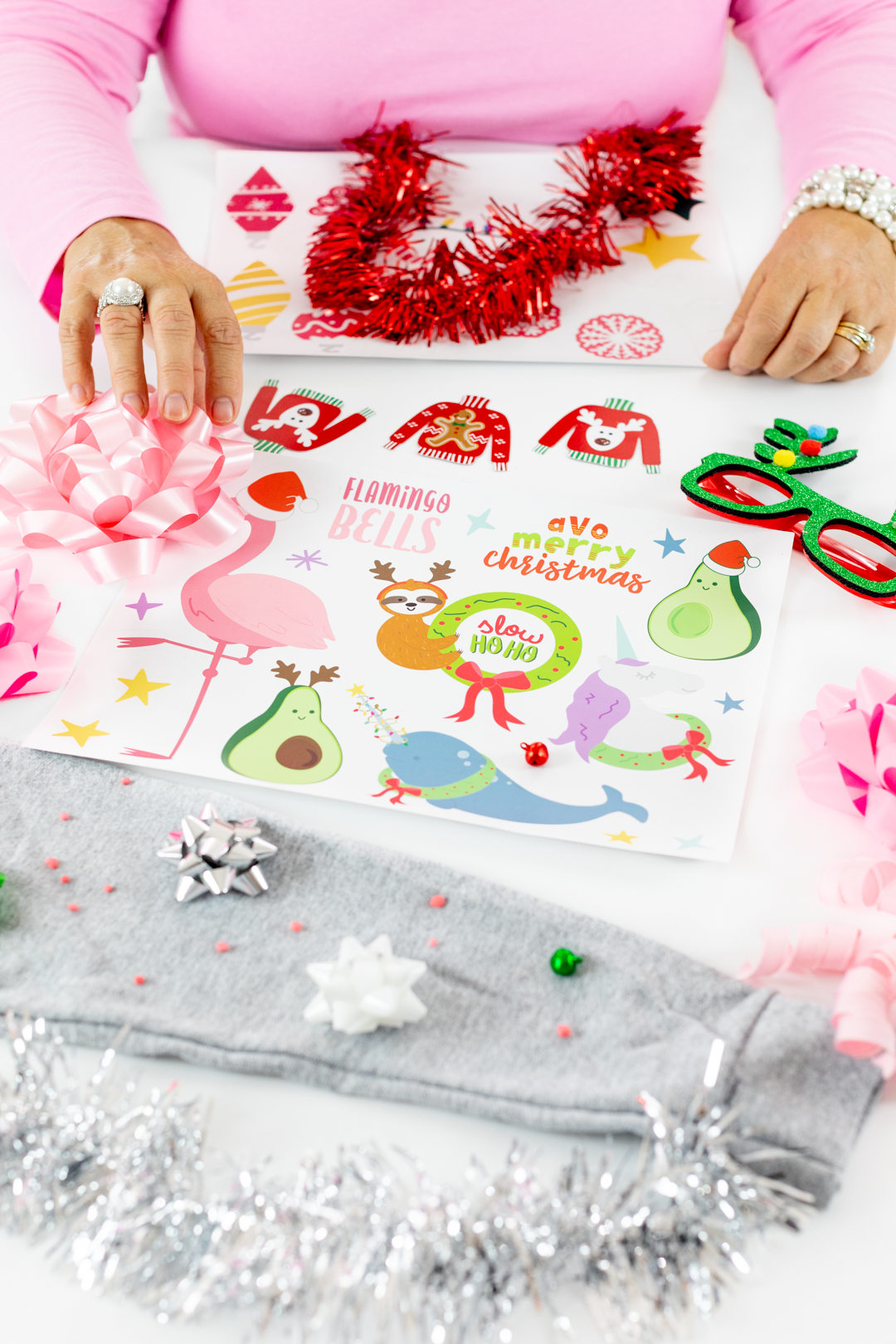 Feeling hungry yet? To make some of these foods a little extra festive, find some ugly sweater cupcake toppers/pics to decorate. Super easy.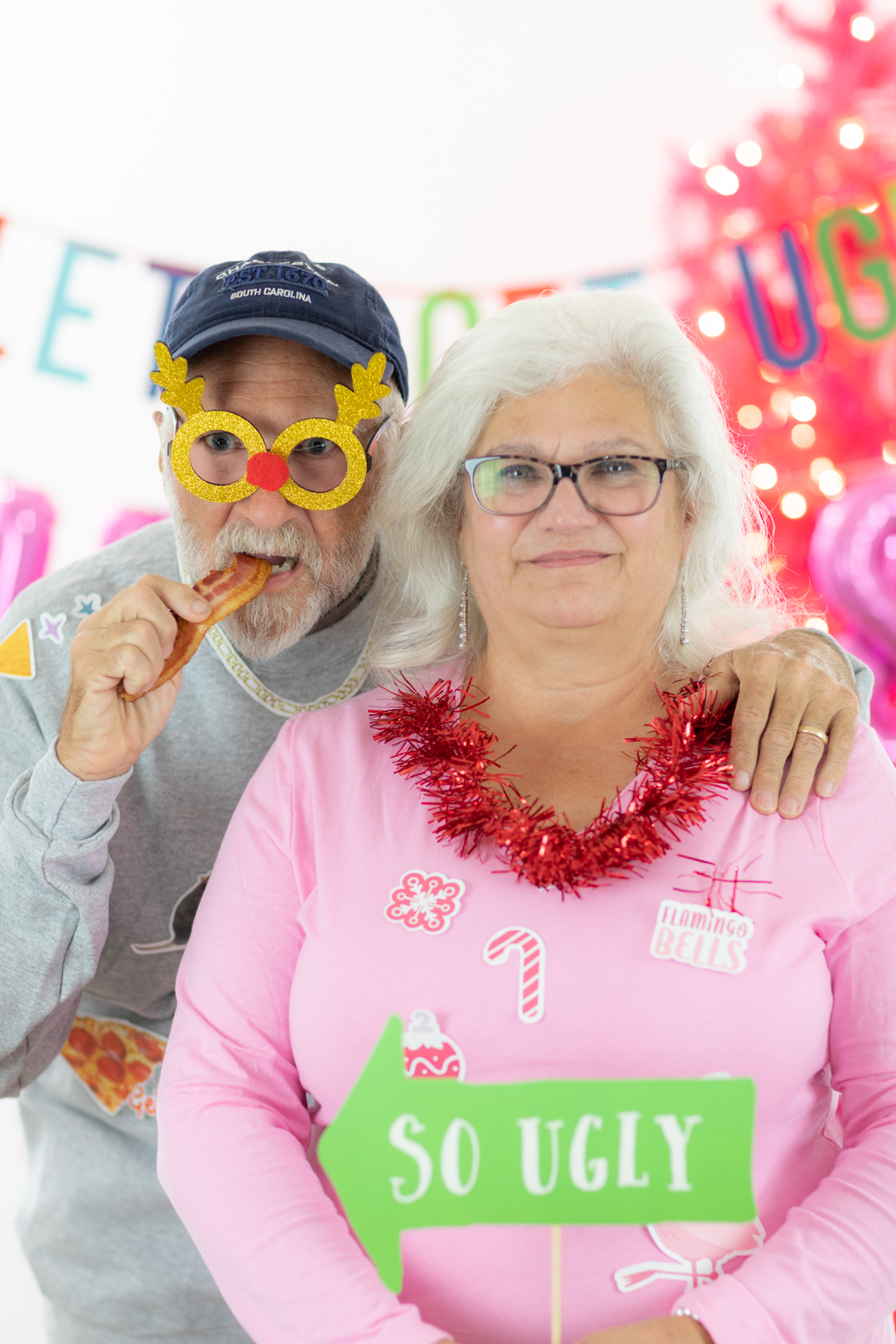 Hope that you love this simple twist to your holiday party! Learn more to find even more party tricks and recipes!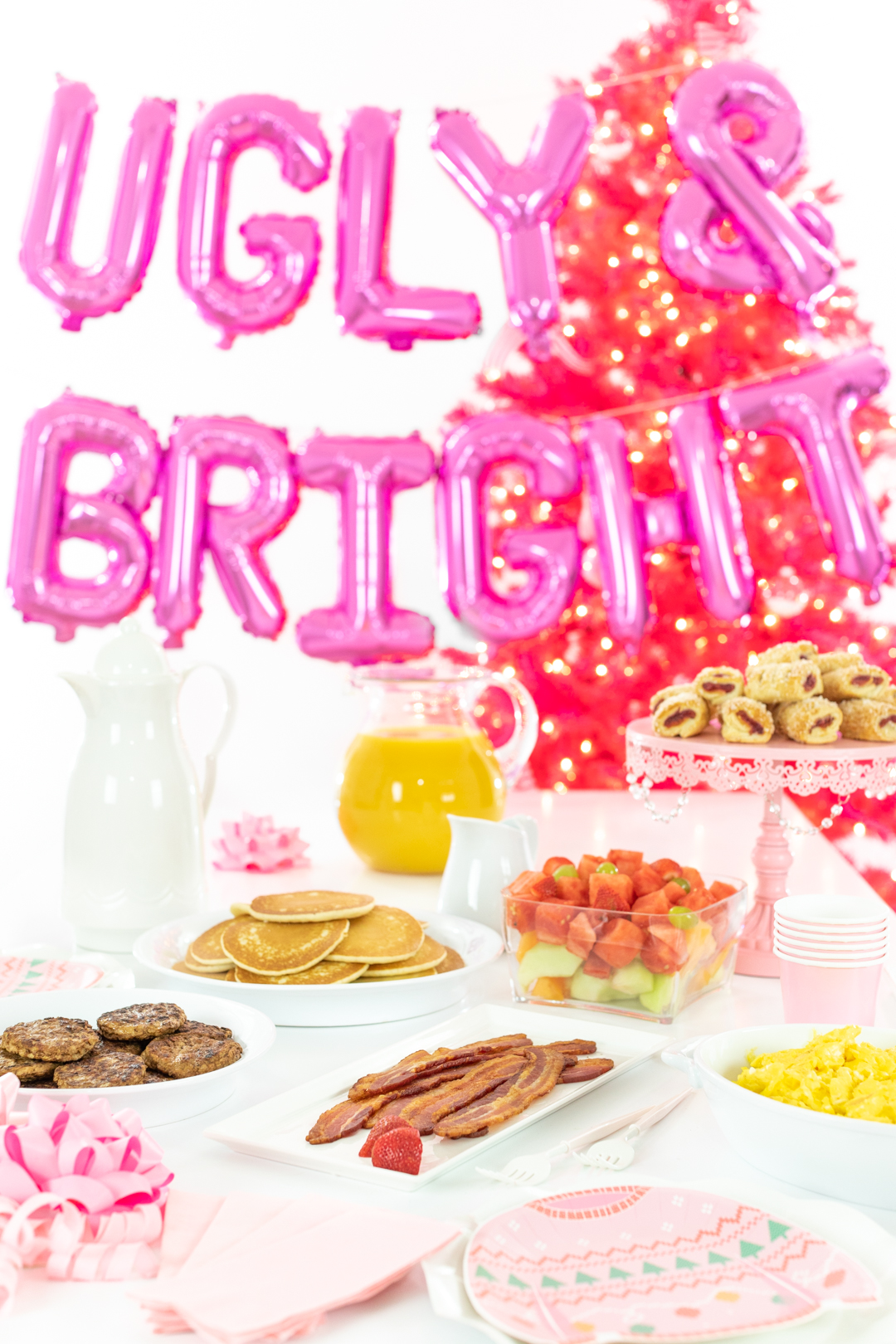 Now all you need to do is make your brunch shopping list (don't forget to add Jimmy Dean® Fully Cooked Turkey Sausage Patties and Wright® Brand Bacon Hickory Smoked Bacon!) and head to Publix. Get a head start and shop now!