This post is sponsored by Pinnacle® Vodka.
Are you ready to say Oui to summer fun? You know that I am! I'm back with some simply scrumptious ideas, my friends! Today, I'm sharing how to make the most simple lemonade and vodka beverage with a juice pineapple garnish and the perfect sweet and savory snacks to serve, too.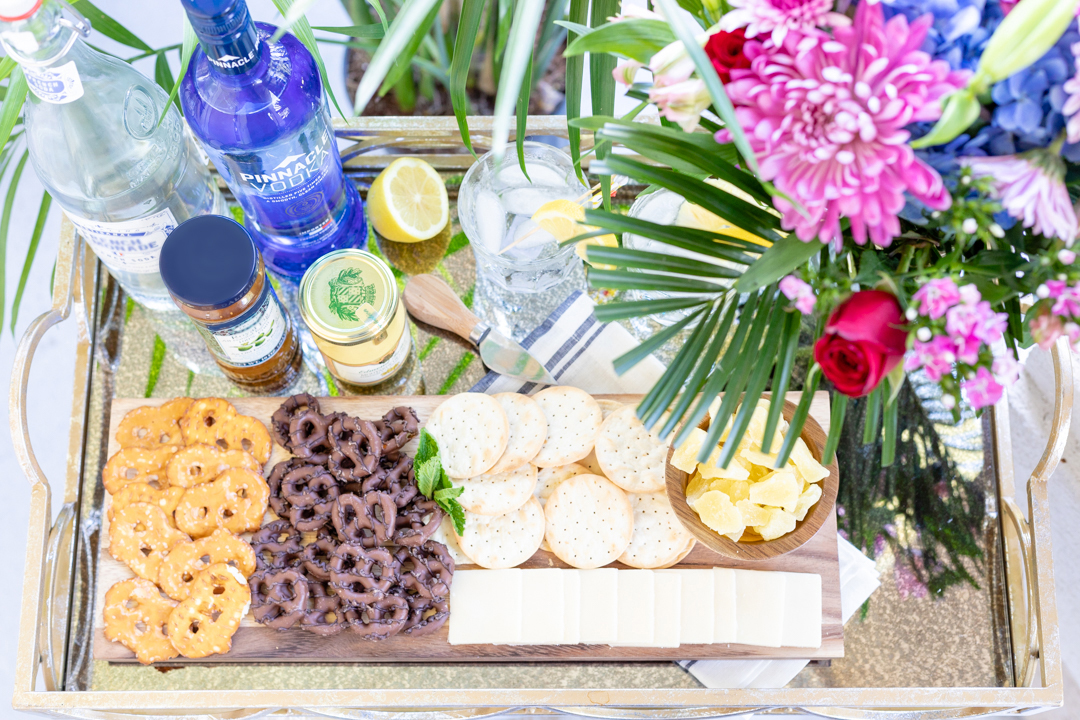 Creating tasty adult beverages for summer guests is easy with Pinnacle® Original Vodka. Their vodka is created using the finest French ingredients and is distilled five times right in the heart of the Cognac region for an ultimate clean and smooth flavor.
Summer Entertaining Ideas
There's something that just feels extra fancy when I think about what people eat in France and while I'm not really familiar with all that many French foods, I wanted to share my tasty interpretation of this concept with you!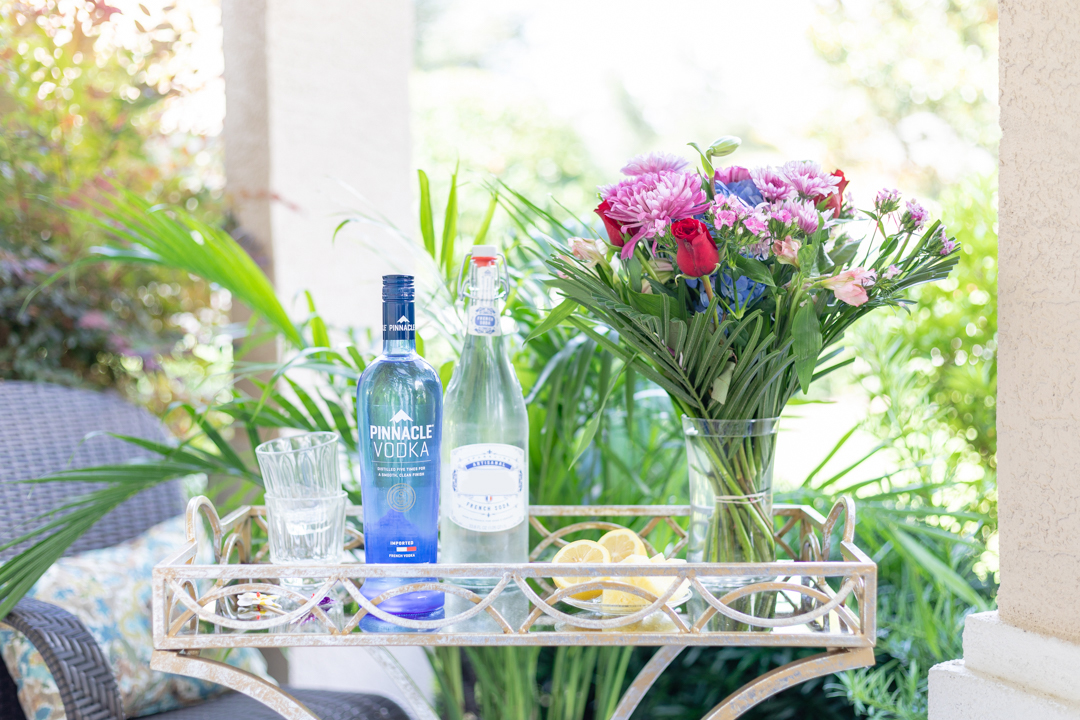 My goal here was to capture upscale summer snacks meets totally no fuss and very doable! In case you haven't noticed, that's pretty much my overall goal in all things life and especially entertaining. You don't have to be any kind of expert or professional chef to be an absolutely amazing host. Where it all starts? A trendy bar cart or simple butler tray!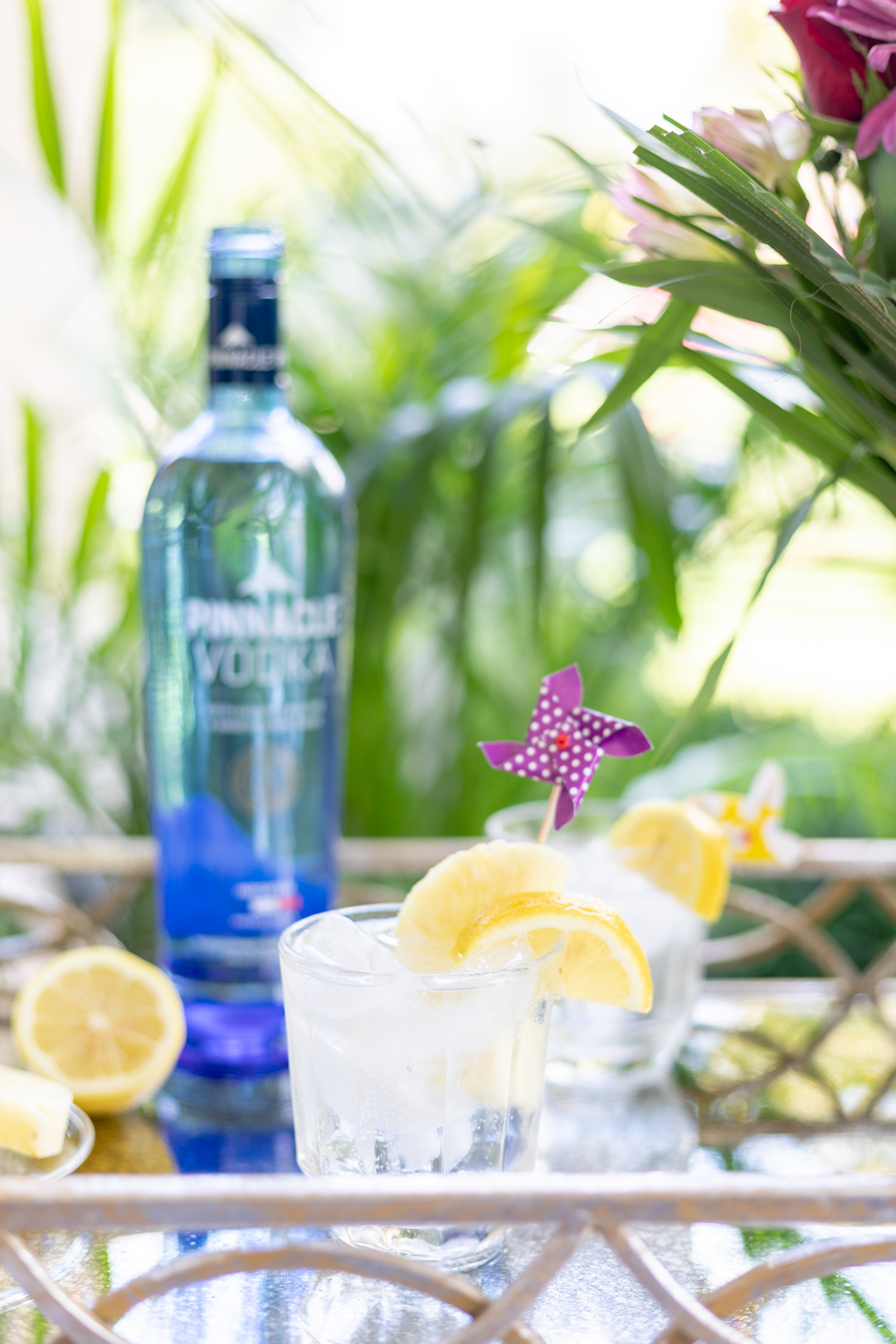 These make a simple focus for your summer gathering and let me tell you, it really helps on a few levels from deciding what to offer your guests all the way to cleaning up after. I thought this pretty gold toned tray was perfect for these simple upscale ideas. Now, after all of this talk, you must be thirsty... so I'm excited to share a simple cocktail idea featuring Pinnacle® Vodka that captures summer so simply.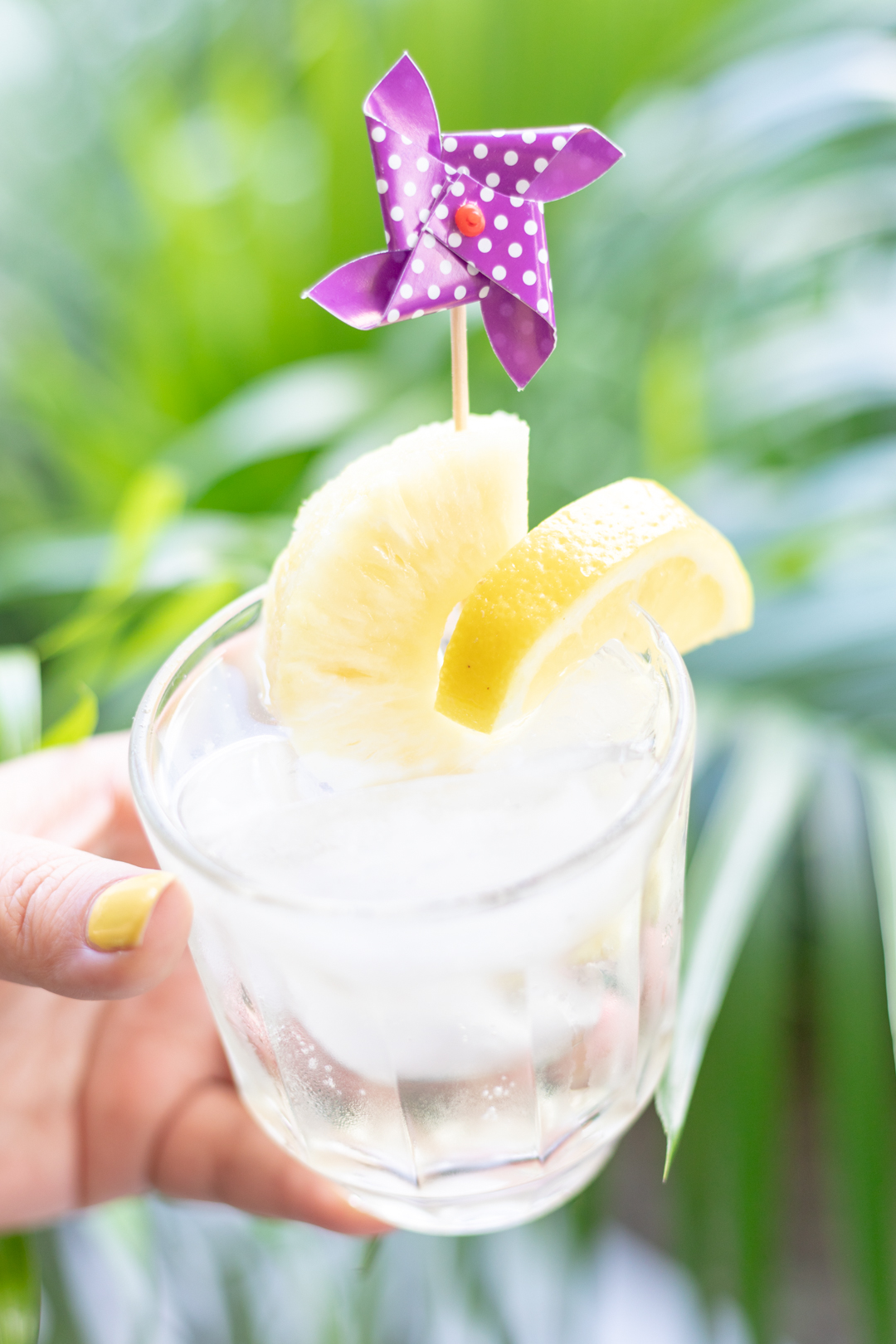 Lemon Drop Cocktail for Summer
This simple lemon drop cocktail has such a smooth and refreshing flavor for warm weather, you're going to love it. Here is what you need to make it:
1 Cup of Lemon flavored Sparkling Water or French Lemonade
1.5 parts of Pinnacle® Vodka
Ice
Garnish: Lemon Wedge and Pineapple Wedge
Add ingredients over ice and don't forget the fancy summer inspired garnish that makes this pretty beverage pop.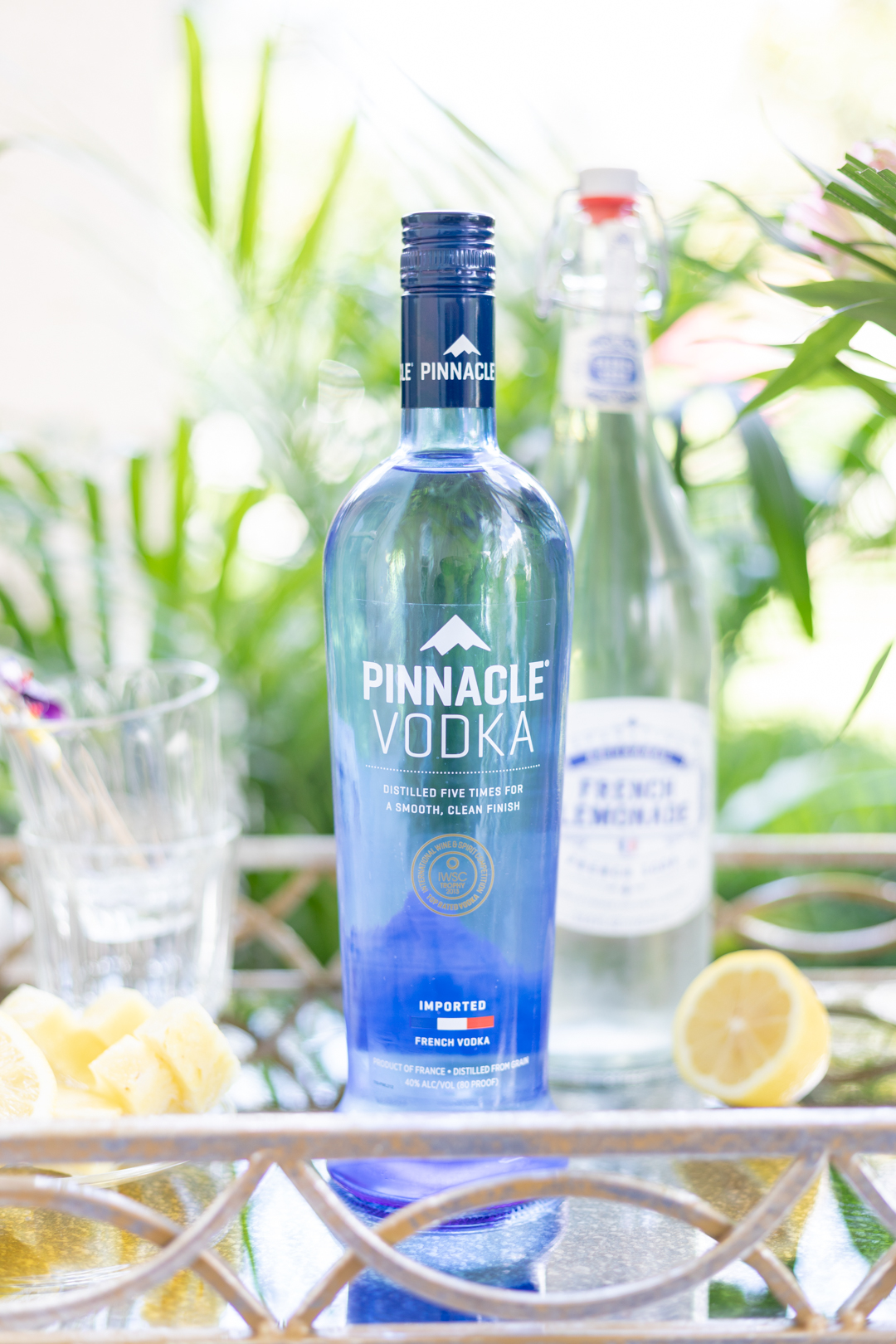 Now we can't forget the glorious spread for guests to snack on! Add these sweet and savory snacks to your party table this summer:
Dried Pineapple
Fig Spread
Honey Mustard
Water Crackers
Cheese Slices (I used extra sharp white cheddar)
Pretzels
Chocolate Covered Pretzels
You'll be surprised at how delicious this combo is!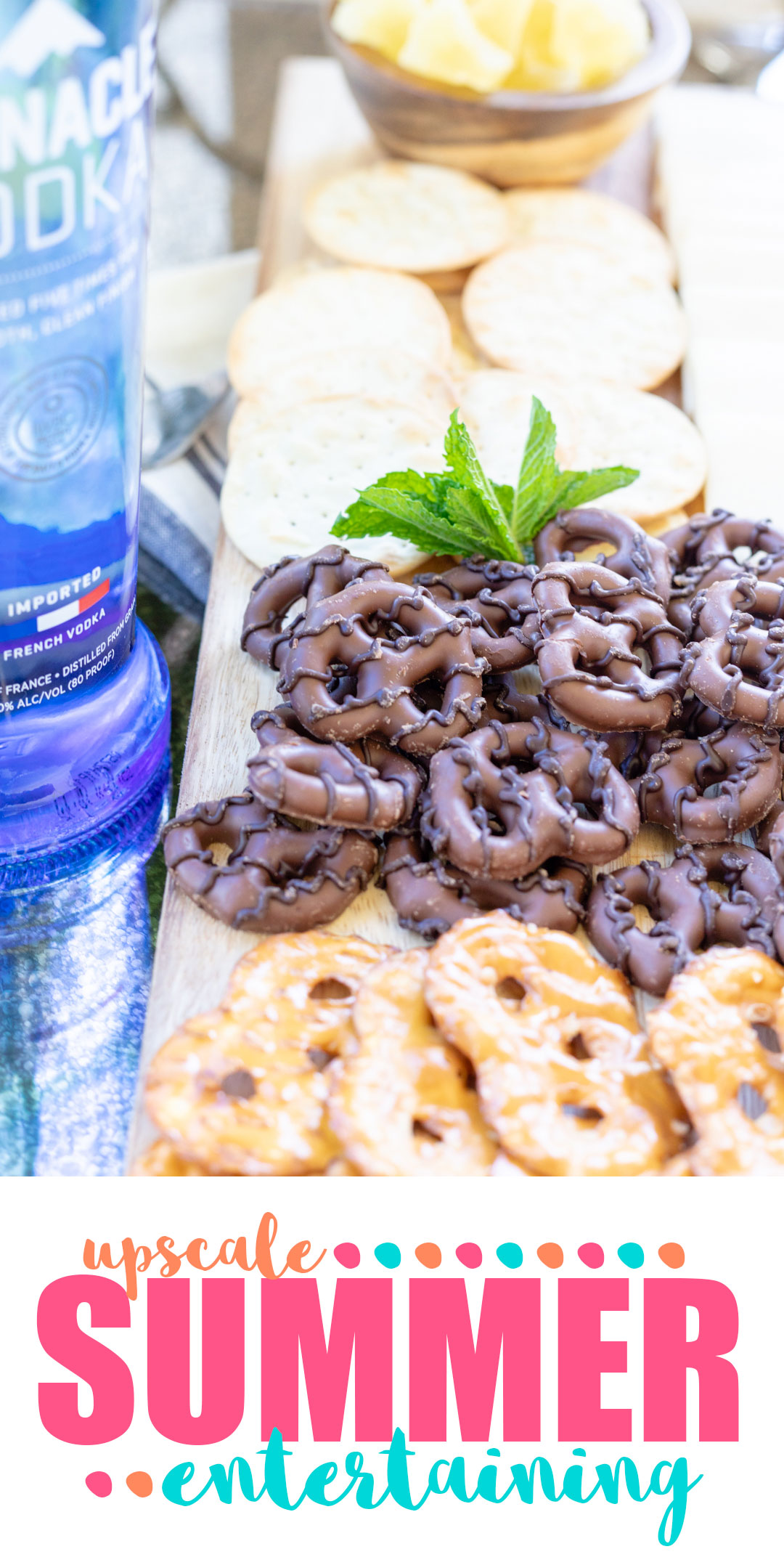 I hope that you are inspired to celebrate summer to the fullest! Now that I've shared my fun tips for summer entertaining that has a certain je ne sais quoi, I hope you feel inspired to celebrate the season to the fullest. Check out Pinnaclevodka.com to see where you can buy Pinnacle® Original Vodka near you.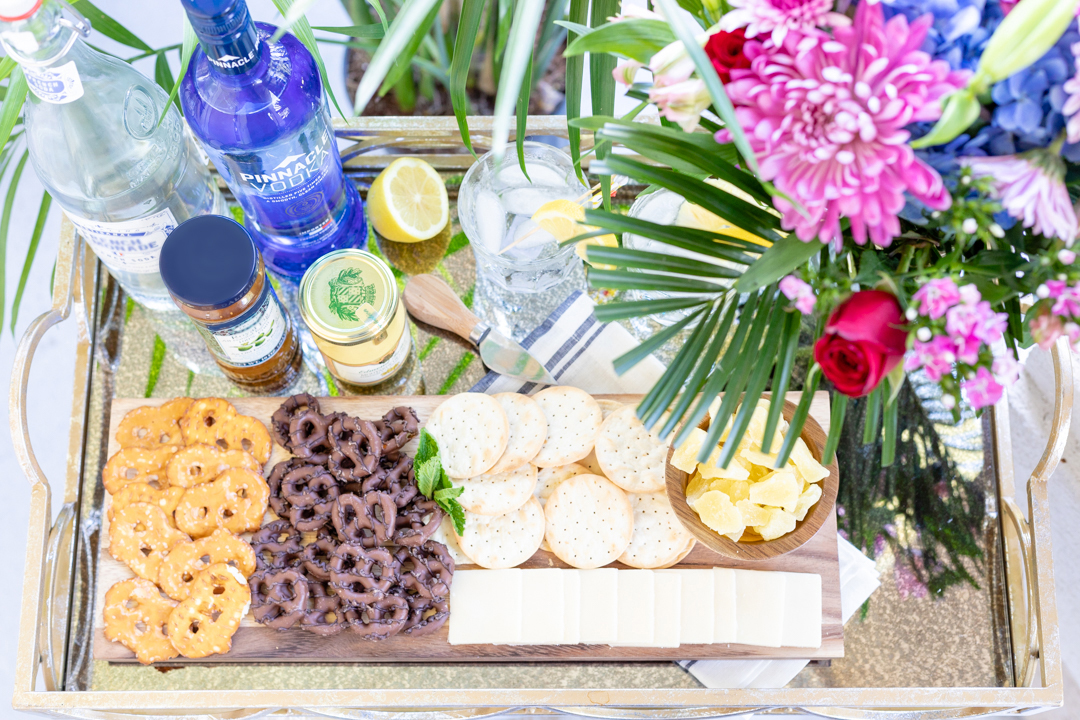 Let me know if you have more fun ideas or snacks to add to this summer spread in the comments!
Drink Smart® Pinnacle® Imported Vodka, 40% Alc./Vol. Distilled from Grain, ©2018 Portfield Importers, Chicago, IL, USA; All trademarks are the property of their respective owners.