This post is sponsored by Family Dollar.
The weather is getting cooler and it's perfect for sneaking in a little extra family time. Gathering everyone together for more indoor activities is just easier. Celebrating every season is a breeze when you shop at Family Dollar. From fun décor to choose from to their everyday low prices, it's a win. I'm sharing tasty Harvest Dessert ideas featuring Caramel Apple Parfaits to make with your family. The best part is that everyone can customize their own.

Easy Caramel Apple Parfaits
Layering festive ingredients makes for a unique and delicious seasonal dessert. The Plastic Goblets that I found at Family Dollar to make these parfaits in are perfect. Bonus!
Set out a variety of parfait ingredients and let your family members choose how they make theirs. Layers like pudding cups in vanilla or butterscotch are perfect fall picks. You can also layer your choice of yogurt flavors, too.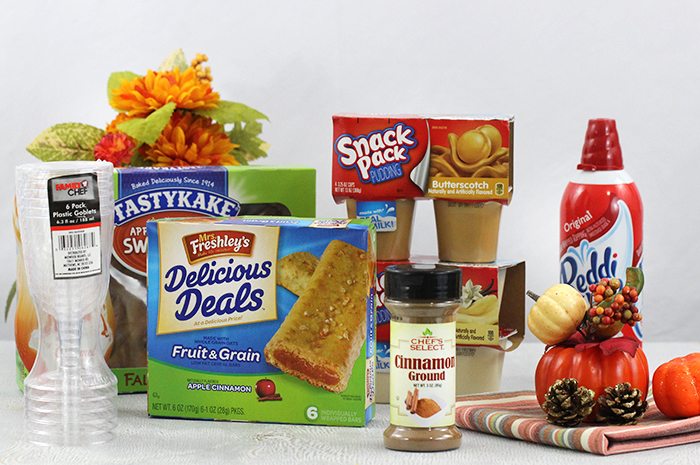 Getting creative by including chopped Apple Cinnamon Fruit & Grain bars or Apple Cinnamon rolls makes these parfaits extra yummy. Look for Apple Pie Filling, too! Other options like dried nuts and fruits are another great parfait choice.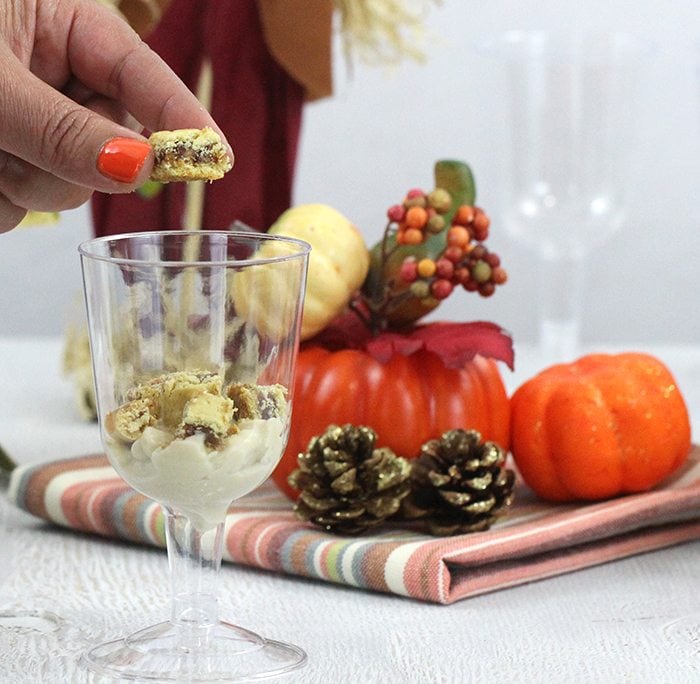 To take your Caramel Apple Parfaits over the top this season, add some whipped cream and don't forget the caramel drizzle! Yum!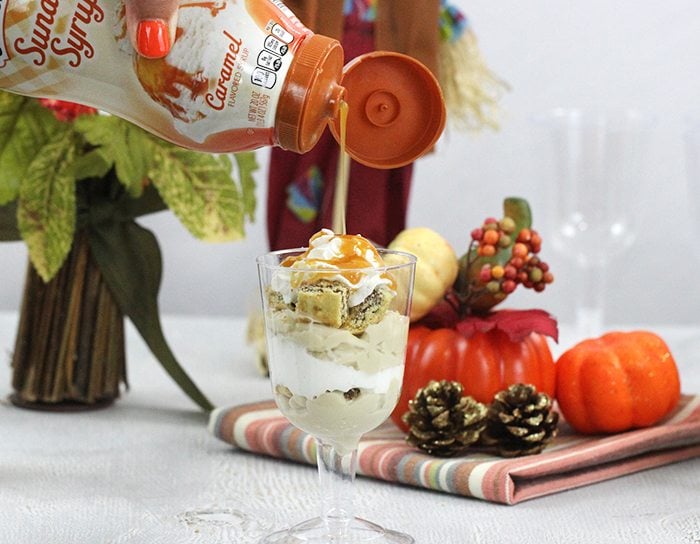 For another fun way to top your dessert, include fall themed candy options like Reese's Pieces and other seasonal finds at your local Family Dollar.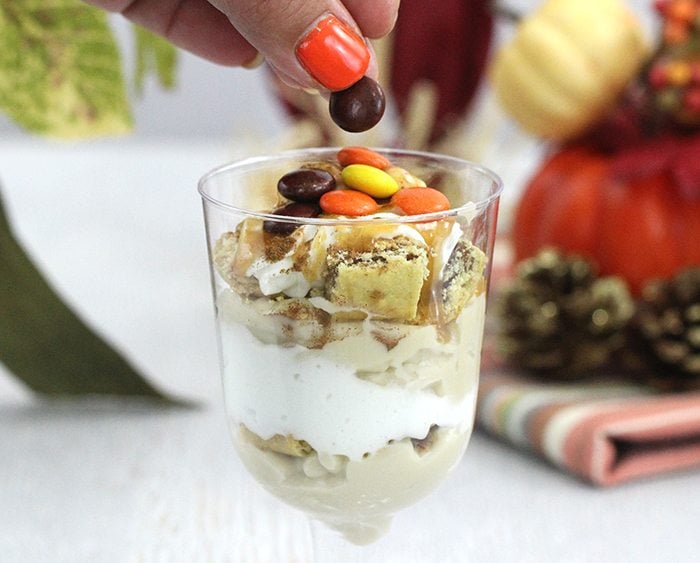 Setting fall scenery adds to the overall experience. There are so many awesome finds at Family Dollar this time of the year. From faux fall flower center pieces to adorable faux mini pumpkins, you'll be able to set the Autumn mood in no time.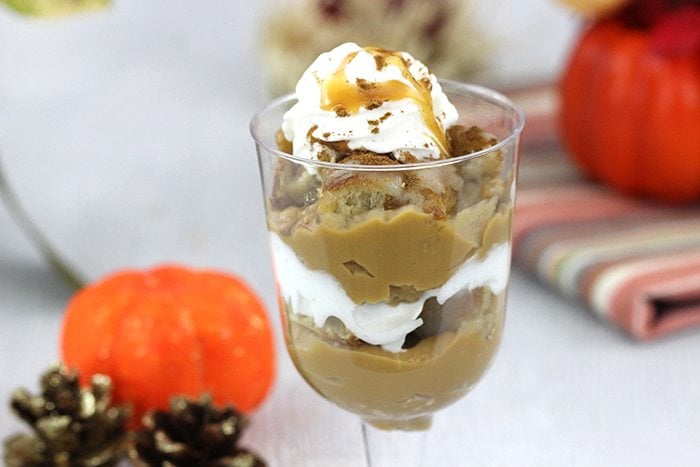 The options for creative festive occasions are endless. This is one fun way to enjoy some family time and sneak in a delicious festive fall treat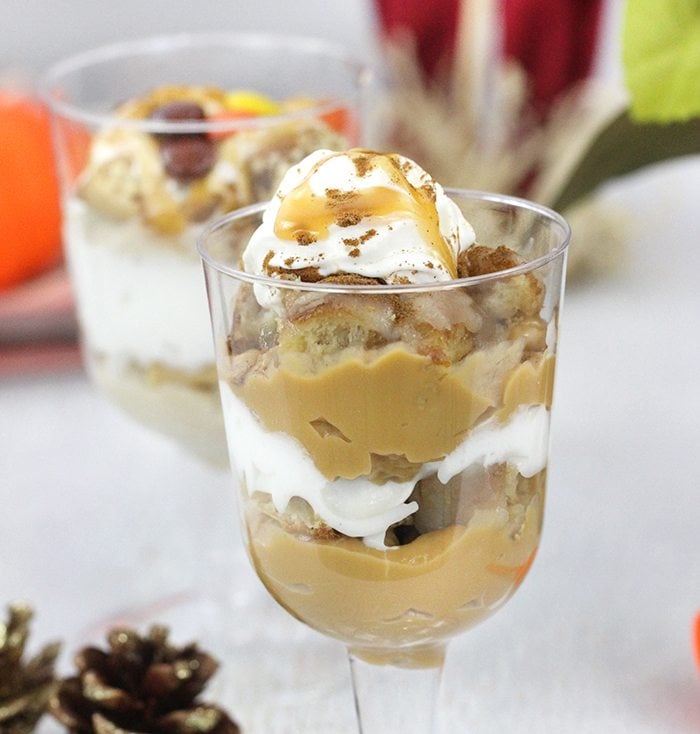 Make sure to check out Family Dollar's new Smart Coupons to save even more money on your everyday celebrations. Get the best value by checking their Weekly Deals, too!
The only question is… what will you add to your delicious Parfaits?