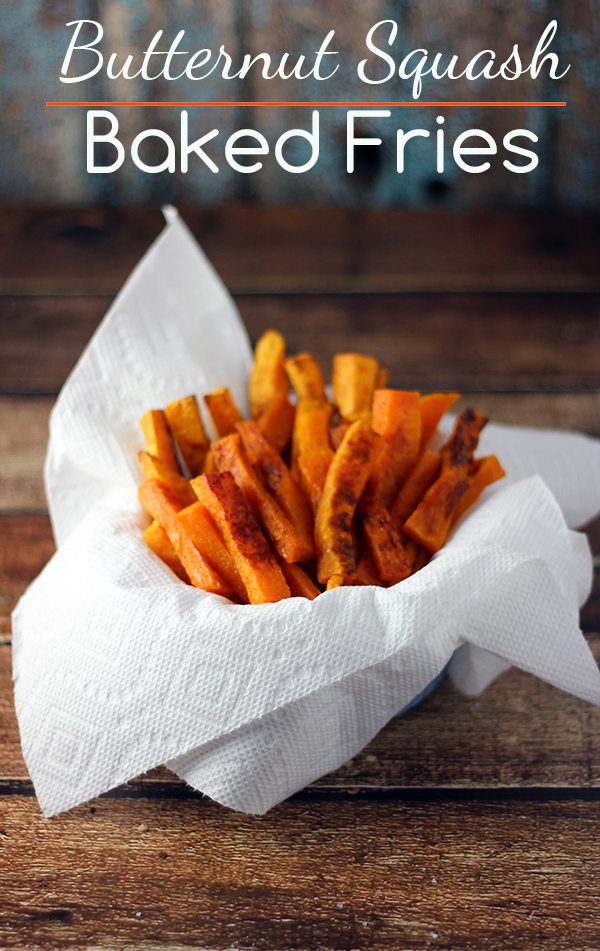 I swear fries are one of the most delicious foods ever created.They might even be evil, that's right. Someone created them so that we'd constantly be tempted to spoil our diets. Between the salty crispness to the contrast of dipping them into tangy ketchup, I could eat them every day. Of course, my body begs to differ. Baking fries has always been a decent option to avoid greasier fried food. But, these Butternut Squash Baked Fries take "better for you" options to the next level. They really do.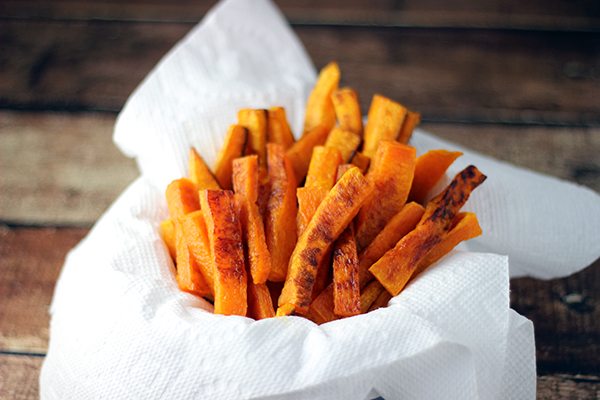 I found it fun to learn that in Australia and New Zealand they call it Butternut Pumpkin. That is just too cute, I like it. Other things that I learned about Butternut Squash while fishing around the "net" is that it's a good source of fiber, vitamin C, manganese, magnesium and potassium with notable amounts of vitamins A and E too.
Sounds like this girl needs to make more of these fries, huh?
The other day I shared a bit about The Virgin Diet and mainly so that I could share heaven in a bite. This Dark Chocolate Almond Bark with Sea Salt recipe from the respective cookbook that is easy and ridiculously good. Although the diet restricts lots of tasty foods, I've been seriously intrigued by some of the recipes. Plus, you know my mom lost 12 pounds on the diet so far... so my ears are pretty perked. So, long story short, that is where I got this splendid idea to make fries out of this tasty squash. I was shocked at how delicious and satisfying they are, I already made them twice. The best part is that I don't feel a bit guilty and why should I? 😉
AD: The Virgin Diet Cookbook: 150 Easy and Delicious Recipes to Lose Weight and Feel Better Fast
Most guessed sweet potato fries and another clever tweeter said carrot fries. Now, that sounds just the like next little kitchen experiment in the making! Yum!
So anyway, if you are looking to incorporate something tasty and different to your cooking repertoire, these are delish!
Recipe adapted from The Virgin Diet Cookbook.
You might also like these recipes:
Are you a fan of fries?
Have you ever tried baking as alternative to frying them at home?
What types of fries have your tried, which are your fav?