Have you ever craved an ice cream flavor that just doesn't seem to exist? I have, apparently! There are flavor combos that come so close, but just don't cut it. I've more recently decided that if we can't buy the flavors we want, I'll just make them. And no, I don't mean from scratch. I mean flavor mixing. Because… why not? This Coffee Peanut Butter Ice Cream with Dark Chocolate is beyond easy to put together. You're gonna love it, too.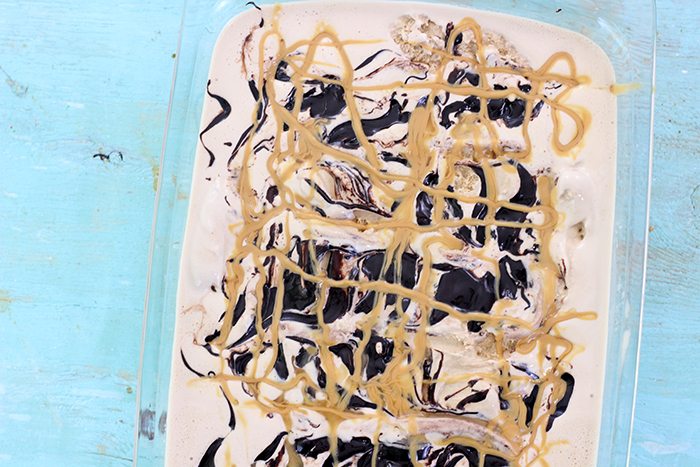 To get this delicious ice cream flavor fix, it's just a quick trip to the grocery store. Starting with your favorite Coffee Ice Cream and finishing with Reese's Peanut Butter Topping and Hershey's Special Dark Topping, you're in for a treat.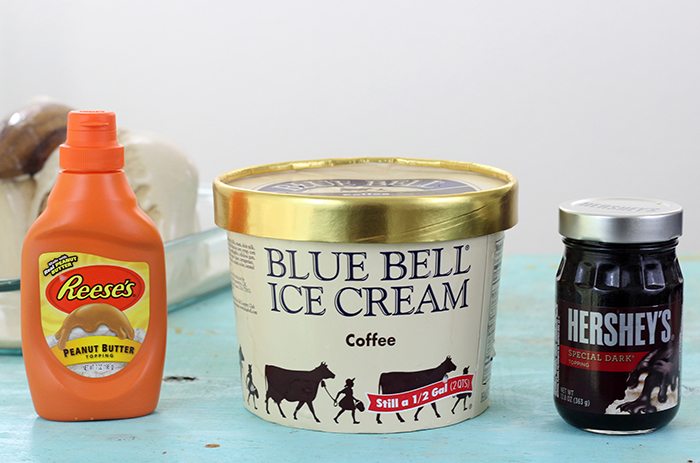 In a a 9″ x 13″ pan, slightly defrost your coffee ice cream and spread evenly as it melts down. That's where the party starts!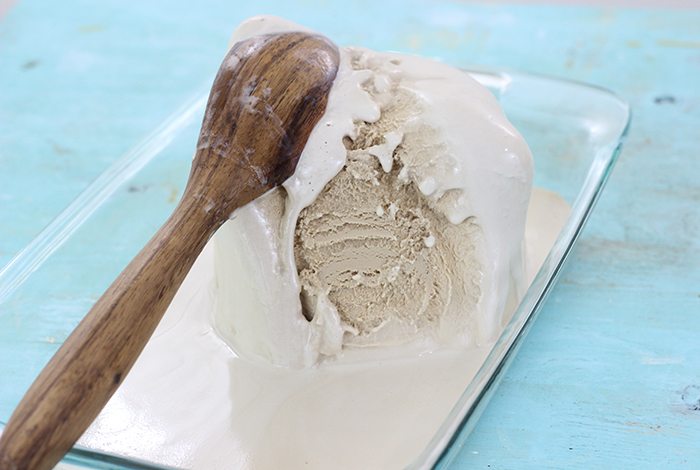 Then add the toppings and set in the freezer for about 4 hours. Super easy and it looks impressive for company too.
Coffee Ice Cream with Peanut Butter & Dark Chocolate
Ingredients
1/2 Gallon of Coffee Ice Cream
1/2 Bottle of Reese's Peanut Butter Sauce
1/2 Jar of Hershey's Special Dark Chocolate Sauce (warmed according to package directions)
Instructions
Defrost and spread the coffee ice cream evenly in a 9" x 13" pan. Drizzle the peanut butter and dark chocolate sauce evenly over the top of the ice cream. Freeze for about 4 hours or until fully solid again. Enjoy!
7.8.1.2
215
https://cutefetti.com/coffee-peanut-butter-ice-cream/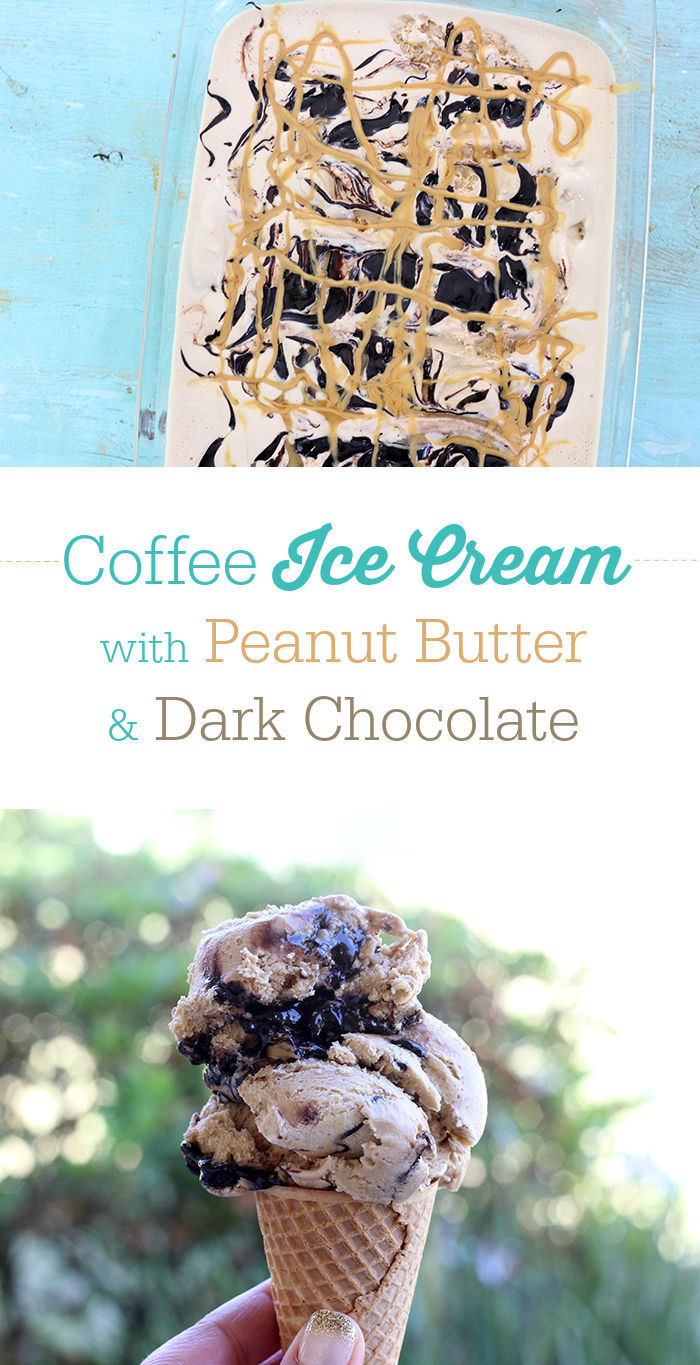 That's it! Now you have Coffee Peanut Butter Ice Cream with an amazing Dark Chocolate Sauce. Mmm. It's SO good.
Do you have any ice cream flavor combos that you wish existed?