If you are a full time working mom outside the home or at home like me, you realize how hard it can be to juggle everything and provide your family with a healthy meal every night.  Whether you are a new mom, have multiple children, work part time, full time or keeping up your home, your life is busy and you are constantly on the go. Last week we chatted about tips for better time management in the kitchen. Today, I'm sharing A Busy Woman's Guide To Freezer Meals that is sure to help you tackle one of the biggest time suckers in your life.  Not only will these tips help you to feed your family hearty meals each evening with ease, it can be a huge way to reduce your grocery budget.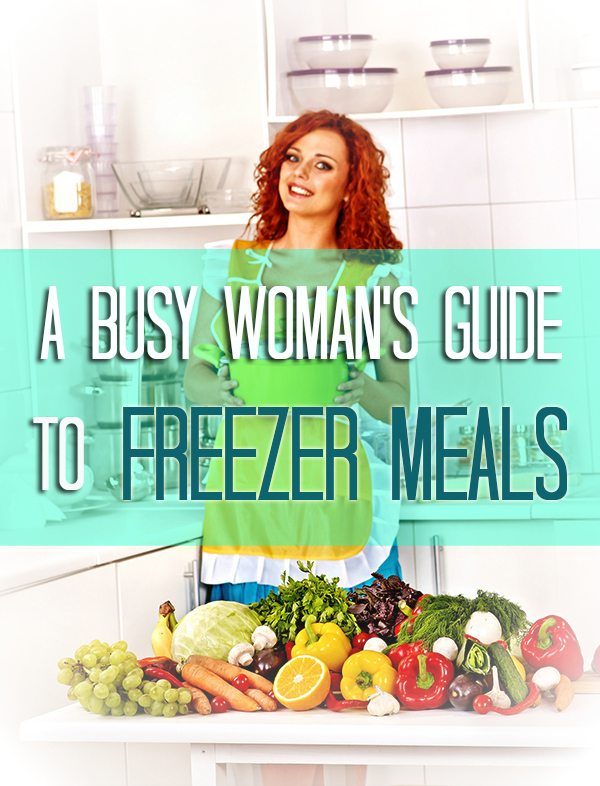 A BUSY WOMAN'S GUIDE TO FREEZER MEALS
MAKE WHAT YOUR FAMILY WILL EAT.  One of the biggest ways to waste food is to cook large batches of food your family just doesn't like.  While there are literally hundreds of freezer meal recipes out there on the radar to check out, only prep and cook the ones you know your family will eat. Cook meals you already would prepare and other variations of items you know they like.  Avoid items you know they wouldn't typically enjoy unless you make a small batch first to test out with them.
IF NOTHING ELSE – COOK & PORTION ALL MEAT AHEAD OF TIME.  Even if you don't think you have time to tackle a full day of prep in the kitchen for freezer meals, you can do this one thing. Whenever you find meats your family will eat on sale, simply come home season and cook then portion.  Allow the meat to cool properly in your refrigerator, separate into meal or individual portions and wrap appropriately and freeze.
FIND A COOKING BUDDY.  If you dread doing all the prep and cooking by yourself, find local friend who is willing to help you out.  Both of you bring groceries and recipes to one location and work together to create all of your meals.  One person can do prep while the other cooks.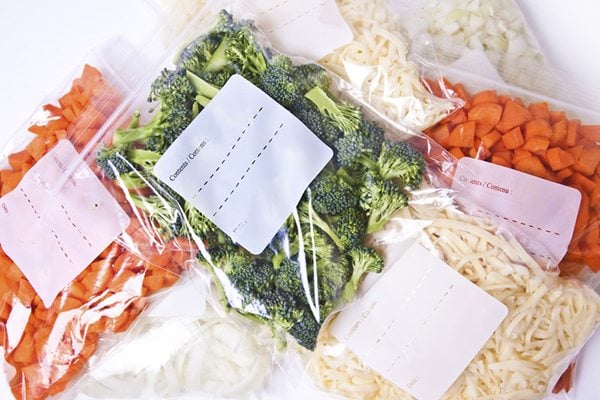 PREP LIKE ITEMS ALL AT ONCE RATHER THAN BY EACH RECIPE.  If you are making 4 casseroles that all use 1 pound of ground beef you can easily cook all of that meat at one time.  Then you just portion that meat into each recipe as needed.  The same goes for vegetables and sauces.  Slice, dice, chop and puree everything you can at one time then portion out to go into recipes as needed.  This saves tons of time in the kitchen during prep.
MAKE A MASTER MENU PLAN.  We all know those top 5-10 dishes that everyone in our house loves.  Spaghetti, Tacos, Stroganoff or even Chicken Tenders often make the list.  Sit down and make a master menu plan of the most commonly requested or cooked items in your home.  Even if you don't cook all meals and freeze in advance, you can do those specific 5-10 meals once every month or two to create a great easy to grab meal from your freezer at all times.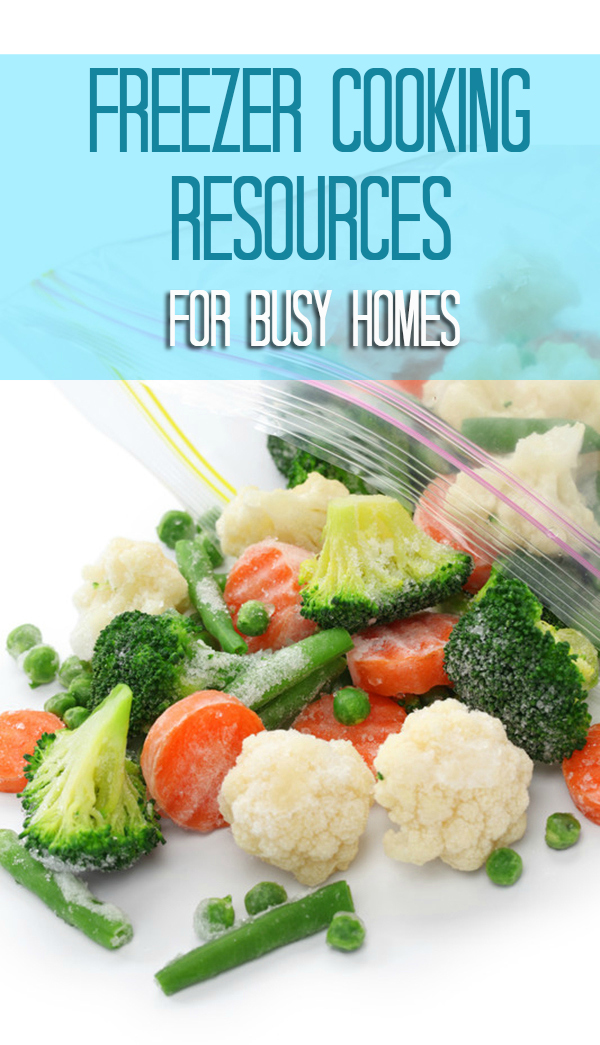 GET INSPIRATION.
Check out these great resources from around the web for some guidance and inspiration:
How To Plan Bulk Freezer Cooking from Money Saving Mom.
Guide to Freezer Cooking from The Pioneer Woman.
40 Slow Cooker Freezer Meals in 4 Hours from Who Needs a Cape.
Prepare Meals in Advance with Recipe from Confessions of an Overworked Mom.
Making Freezer Smoothie Packets from Around My Family Table
Making Freezer Meal Packets from Around My Family Table
Start building your freezer recipe with these freezer friendly Stuffed Shells
Sometimes it's not all possible to prepare in advance, so check out these ready made freezer food options for breakfast
here too.
Becoming a freezer meal cook doesn't require hours of long marathons in the kitchen.  It, like most other aspects of your life only require a bit of organization and planning.  If you feel your life is just too busy to do a full month of meals for the freezer each month, put into practice a busy woman's guide to freezer meals.  Your family will love the ease of being able to grab their own foods when you are busy, and you'll love the extra time spent at the dinner table!
 Have you ever done any freezer cooking? What did you make?