This post brought to you by Duck Brand provided by ShurTech Brands, LLC. All opinions are 100% mine.
I just love Valentine's Day, it's so fun! Add some seasonal Duck Brand® Tape to the mix and the opportunities for V-day cuteness are just endless. I just love their new Holiday Designs and the colors they have to choose from. I decided to make some simple goodie bags featuring some of the special tapes. Plus, I made hearts out it too, I'll share how I did it all. I loved contrasting the colors and patterns to come up with something unique. What do you think?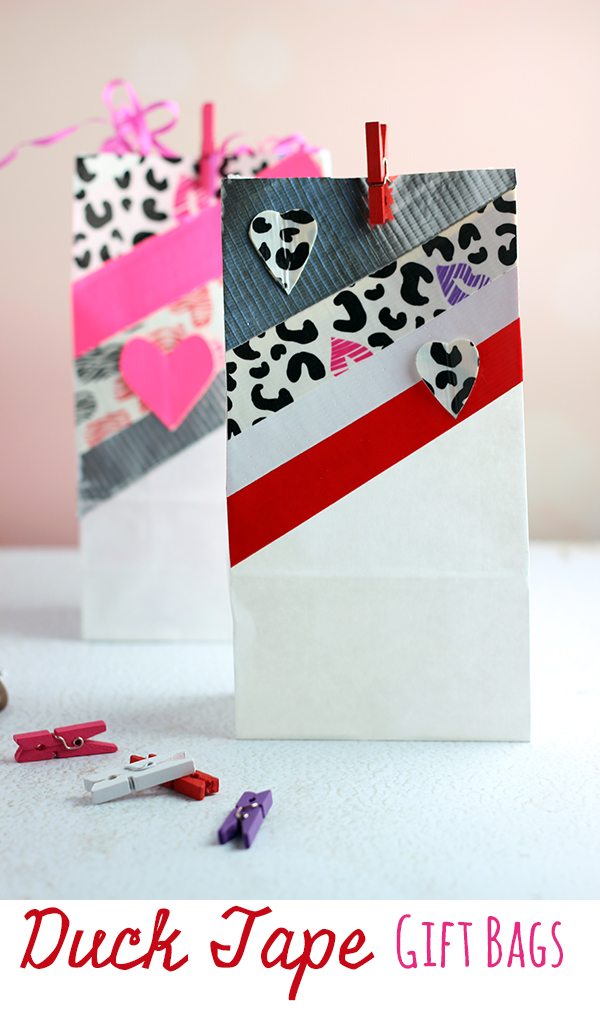 Take a peek at some of the Duck® Tape that you can grab for your own Valentine's Day craft ideas! I love the animal print with the kisses and the heart patterns. So cute! I also adore the metallic colored tape. It really brings some extra oomph and makes the colors pop.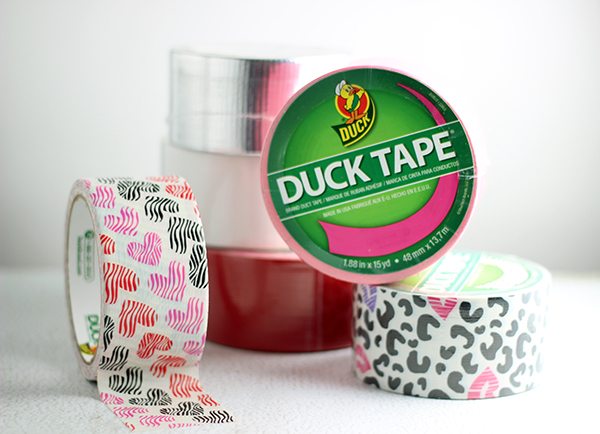 If you want to create these Duck® Tape Gift Bags like I did, choose your favorite colors and patterns. I used four different tapes for this. You can use as many or as few as you would like. You'll need some small plain white paper goody bags, I purchased mine at my local craft store. For added cuteness, I also purchased some mini clips to hold the bags together, but that is totally up to you! For cutting my Duck ®Tape, I finally cracked and purchased some non-stick scissors… they are incredible! Makes it so much easier to work with the tape. Once you have all of your supplies, you are going to simply lay the first piece of tape down and trim around the bag. This way it will fit perfectly and you don't have to hold the tape and try to place it after the fact. I liked doing it this way.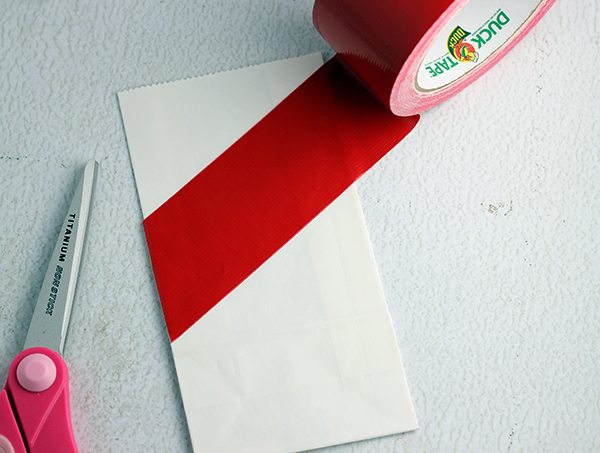 Next, simply make layers of the tapes alternating with the colors and patterns you chose. Simply trim off the extra around the bag for the perfect fit. So easy, right?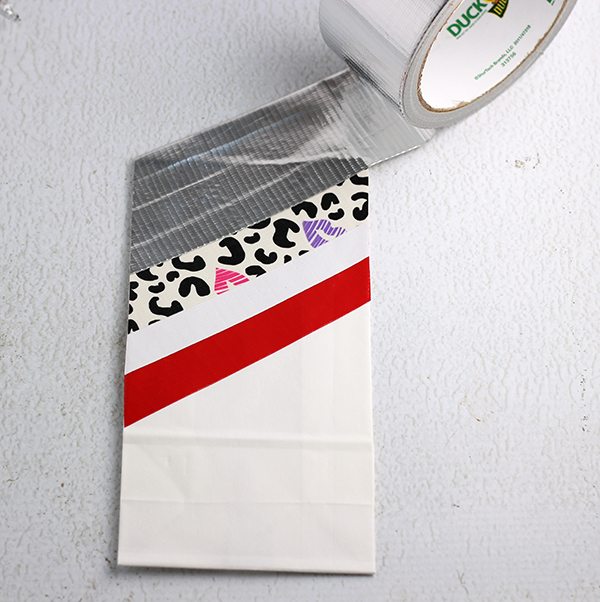 For an added touch, I wanted to add some Duck® Tape hearts to the bags. I found the easiest way to do this is to fold a piece of tape in half and taping it back on to itself so that you cover all of the sticky area. Then, trim the piece off of the roll. Next, fold that piece in half and cut a half heart out. Just like they teach you in pre-school, so that both sides will be perfectly even.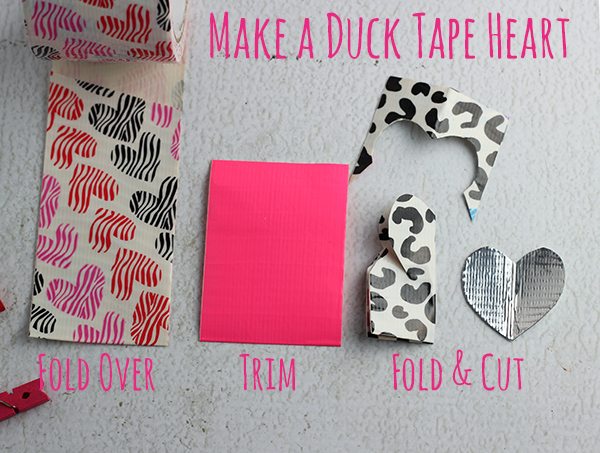 Voila, now you have a cute little heart. You can use glue or a tape to adhere your hearts onto your bags!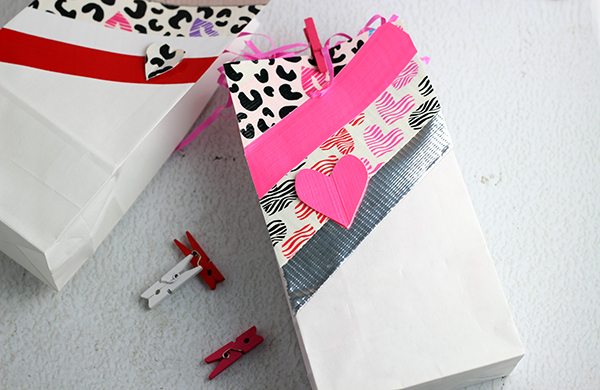 All you need to do is fill your cute bag with whatever goodies, gifts or treats you want. I think it will put a smile on your Valentine's face!
Want more? Keep in the loop by following Duck Brand Tape on Twitter!
What will you make with Valentine's Day themed Duck® Tape?