I love guacamole. But not that fake stuff. Why does that even exist? The funny thing is that when I was younger, I didn't really know what it really was. I was totally confused when I ordered a salad one day and it had this weird green stuff on it. Luckily my friend informed me that it was basically the stuff that guacamole is made of. Yeah Avocados! Seems like a world away because now I am one of guac's biggest fans that I know. I'm always game to try a fun new twist and GOODFOODS brought their A game when it comes to fresh and tasty guacamole. It's so delish that I made a Nacho Wreath with it for a fun twist on a holiday appetizer.

The first flavor that caught my eye was their Tableside ® Pineapple Poblano Guacamole. Holy yum! Sadly, I couldn't get my hands on some, but I grabbed their Tableside ® Chunky Guacamole and Tableside ® Southwest Guacamole. It was really love at first bite. Now I have another random tidbit to share. Since first buying their guacamole, I have been back to the store to buy more TWICE. Don't judge, it's not even my fault. It's that good. Between the fresh ingredients and the intensely delicious flavor, I'm all in.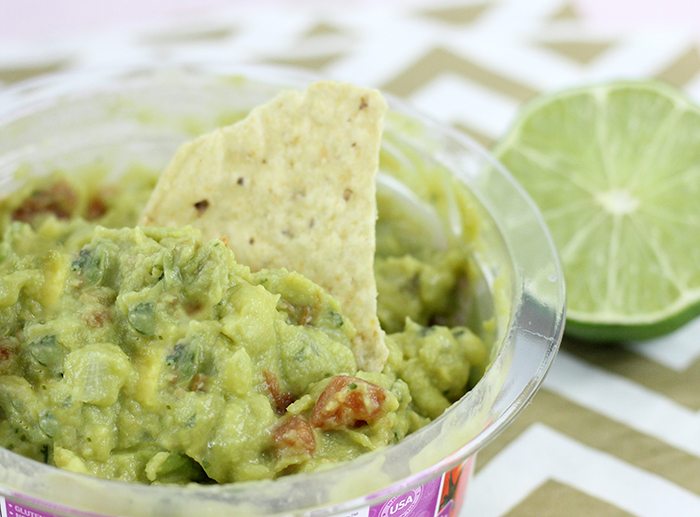 Thinking of ways to include this fresh guacamole for the holidays, I decided to make a Nacho Wreath. I have a serious addiction to playing with my food. It's a win when food tastes great and it's fun to eat!
Holiday Nacho Wreath
Here are the ingredients that I used to make this nacho wreath, but the sky is the limit. You can add all of your own favorite toppings, but I thought these would be fun in keeping the holiday colors with red and green.
Round Tortilla Chips
GOODFOODS Tableside Chunky Guacamole
Red and Green Pepper to Make a Bow using a knife or kitchen shears
Green Peppers chopped into small bits
Black Olives Sliced
Cherry Tomatoes Sliced in Half
Shredded Cheese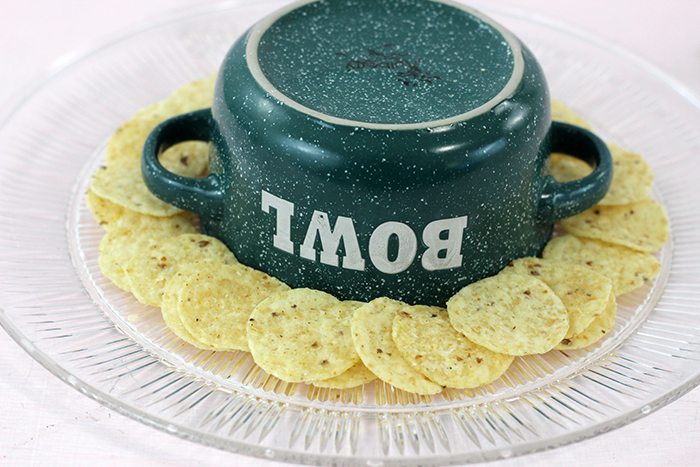 I used a round serving platter and then a smaller bowl to help me easily form the nachos into the perfect circle shape. Then, I alternated halved cherry tomatoes and guac covered tortilla chips and then sprinkled the rest of the ingredients over the entire circle. Top with your "bow" made out of peppers and you are seriously good to go. Cute food for the holidays in just minutes.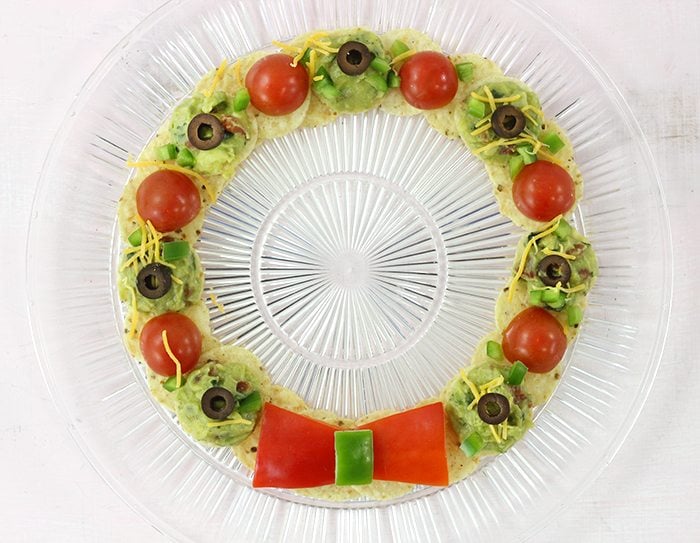 Now you can enjoy guacamole for the holidays. That's my kind of yum.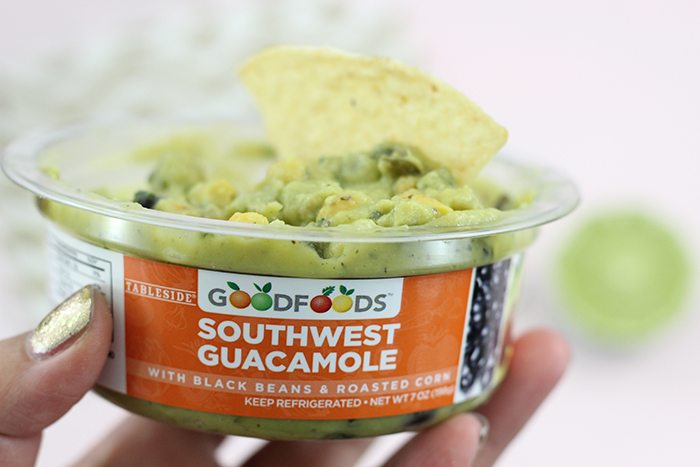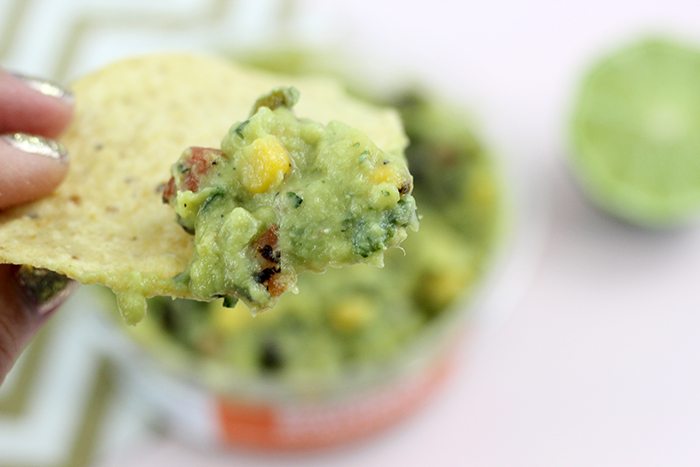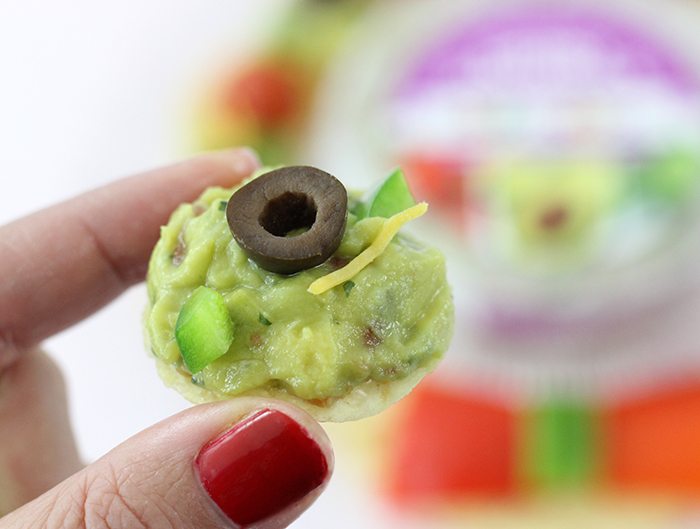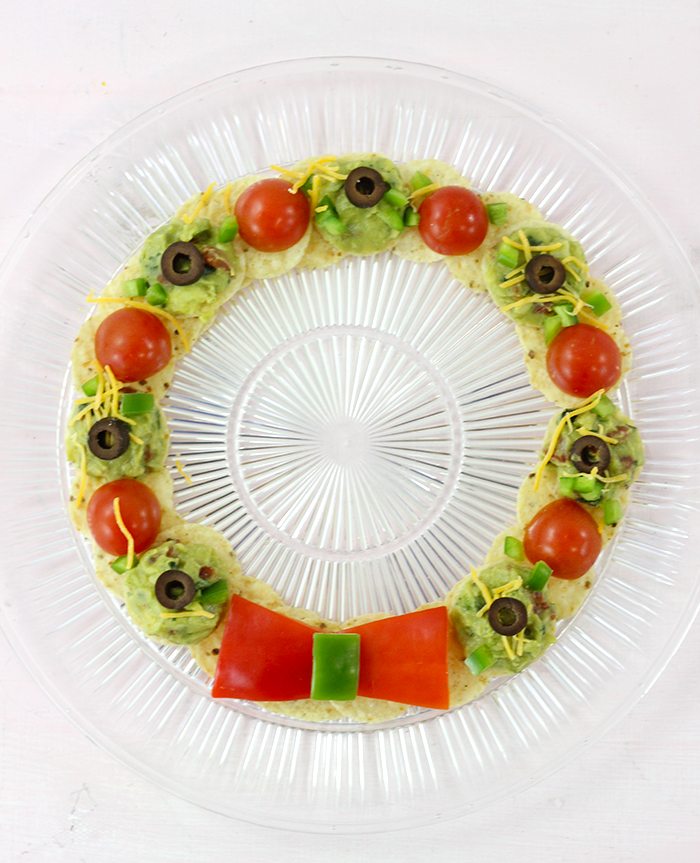 I picked up GOODFOODS Guacamole at my local Publix, but they can be found at many retailers. Find yours here.
Which of these guacamole flavors do you want to try first?