Okay, I am just slightly obsessed with baking things into cup shape. So far I've baked up Wonton wrappers and various flour tortillas and made appetizers, meals and desserts using them. It's really fun! While I was thinking up even more ideas, I thought of pancakes. And no, not the kind that you have to actually mix up batter, I mean the ones you can stash right in the freezer. If you are busy like me, this is a fabulous way to whip up a classy breakfast in no time at all.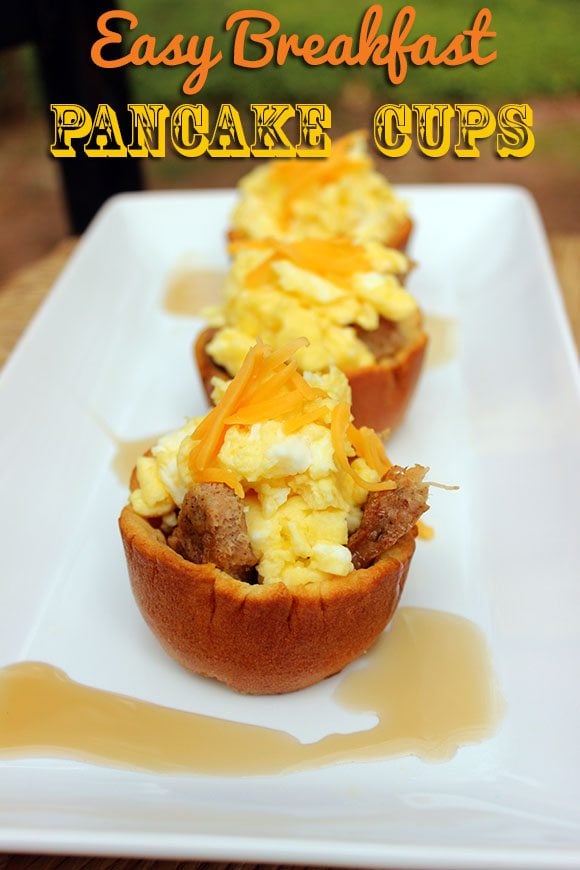 You can really add anything to the cups but I added both breakfast sausage, scrambled eggs and cheese. Then, I topped them off with a little pancake syrup to bring it all together. I'm not going to lie, these are fun and really tasty.
For the sausage pancake cups, I used ½ sausage patty chopped and ½ scrambled egg. For the egg only, I used approximately 1 whole scrambled egg.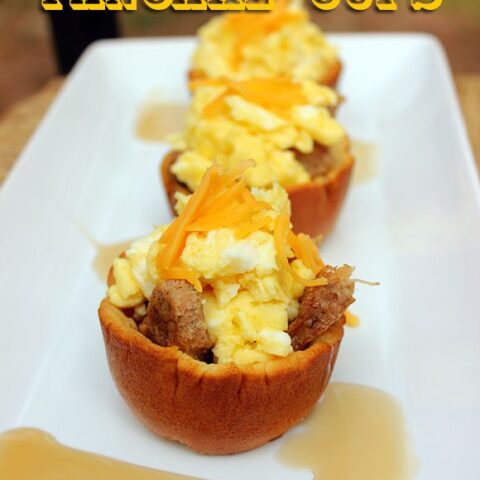 Easy Breakfast Pancake Cups Recipe
Ingredients
Frozen Pancakes (I used Eggo Brand)
Non-stick cooking spray
Instructions
Preheat your oven to 375. Defrost desired amount of frozen pancakes. Spray your muffin tin with non-stick cooking spray. Press each pancake delicately into your muffin tin. Cook for 16-18 minutes until crisped. Cool and remove. Add anything you'd like to your muffins.
I filled mine with scrambled eggs, sausage and cheese.
Top with pancake syrup if desired.
What will you add to your pancake cups?