You know I love sharing tips and tricks for making living and daily life a whole more fun. Today, I have some fun but simple Valentine's Day ideas lined up. We're also tuning in to watch Justine Santaniello, who has some sweet ideas of her own to make this Valentine's Day one to remember. From simple & thoughtful gifts to cherishing a sweet moment with your kids, you're going to love this. This is a sponsored post, all opinions are my own.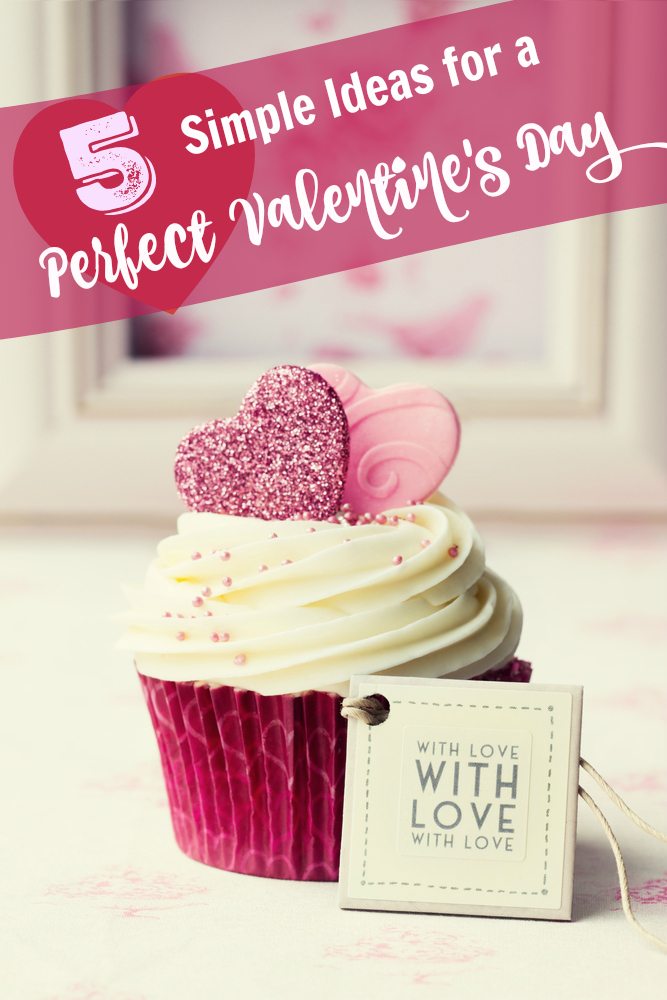 5 Simple Valentine's Day Ideas
1. Share a sweet moment. Showing some love on Valentine's day is easier then you think. It's as simple as making heart shaped pancakes or serving up warm sweet treat. Justine suggests serving up limited edition Chocolate Marshmallow TruMoo Milk. Plus as an added bonus, it has no artificial growth hormones or high fructose corn syrup! This can be served cold or warm! I'd grab a bag of heart shaped marshmallows to make it even more special.
2. Homemade Valentines vs. store bought for a more thoughtful touch. Bake or make simple gifts as a family. You'll be spending time with your kids making them and then they showing friends that you care about them a lot by taking the time to create a gift.
3. Presentation is key. I personally like to do it big in the presentation department. Even with a teeny budget, you can impress your sweetie in a major way. Balloons are my number one go-to when it comes brainstorming about gifting a show stopping gift. Just two or three inflated latex balloons is a start. Consider baking your own heart shaped cake to go along with a handmade card. For $10 - $15 you'll make someone's day.
4. Long distance Love - Justine suggests a really fun twist to a classic Valentine's Day gift of say flowers - which will perish soon after delivery. She suggests thinking of sending a TracFone instead. It's a cute way to let a loved one know you want to keep in touch. Pick up a new Smart Phone or check out Bring Your Own Phone Program where you can keep your own phone for less.
5. Work for it! Well not you, but your gift recipient. It's so easy to make gifting more memorable when you make a game out of it. I don't know about you, but I love creating scavenger hunts leading my husband or son up to their gift. It's really fun for everyone and so easy to do.
I hope these ideas help to get your creative juices flowing! Visit TruMoo.com & TracFone.com for more info.
What are your plans for Valentine's Day?