Getting your family more excited about eating veggies just got easier with this Smiley Face Veggie Pizza.  Summer is the perfect time to enjoy all that nature has to offer and there are so many delicious veggies to enjoy. The sky is the limit. Some of my favorite veggie pizza toppings include broccoli, mushrooms, olives, onions and peppers. These colorful veggies just so happen to be perfect for creating an inspired dinner. This post is in collaboration with Balance Your Plate and DiGiorno. As part of the collaboration, I received product and incentives in exchange for participating in the program.

To make fun smiley face pizza, it's important to start with a delicious pizza that your family will fall for. We just tried DIGIORNO® pizzeria!® which was SO good. Best of all, they contain no artificial flavors. Yay. My favorite is their Biana/White pizza. It's packed with flavor and even more veggies like spinach and garlic. Mmm mmm. We have leftovers and I can't wait to dig in. When you stock up on these delish pizzas, pick out all of the veggies you know your family will love like I did. Maybe try something new too!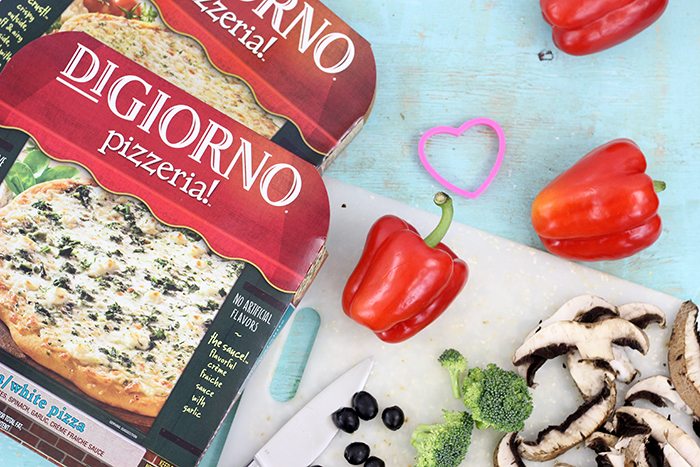 I'm balancing my plate by adding a lot of veggies to make smiley faces, but then make sure to steam or stir fry the rest to serve along with the pizza too.
This goofy guy is made with broccoli hair, olives for eyes, a small slice of portobello mushroom for the nose and a strip of red pepper for the mouth.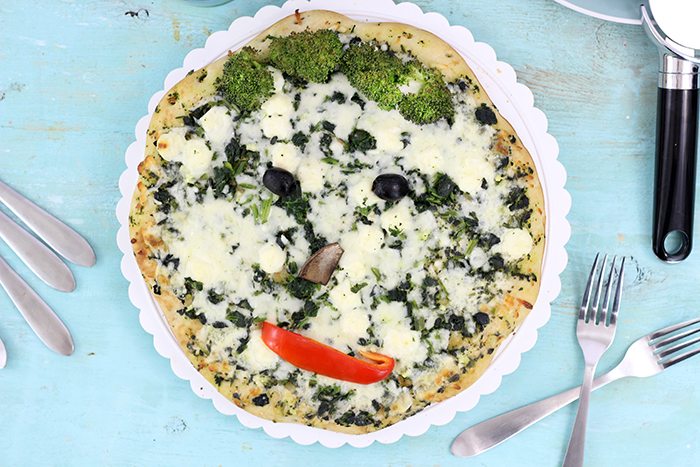 For this cutie pie pizza. I used red pepper and a heart shaped cookie cutter to make heart shaped ice. Then, simply used a strip of portobello mushroom for the mouth. Can you see the possibilities, too?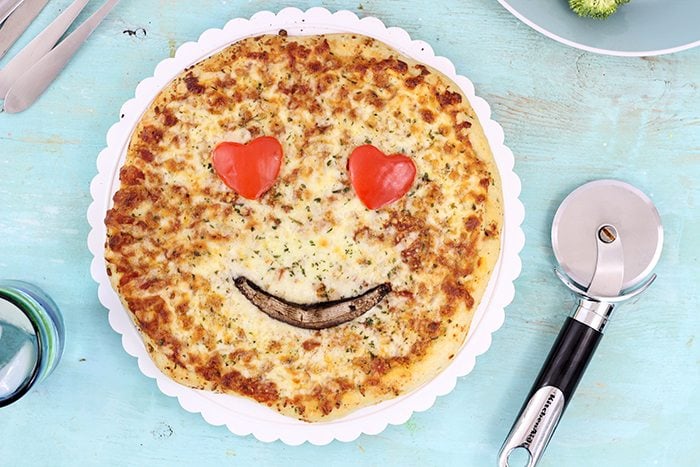 I say yes to playing with food!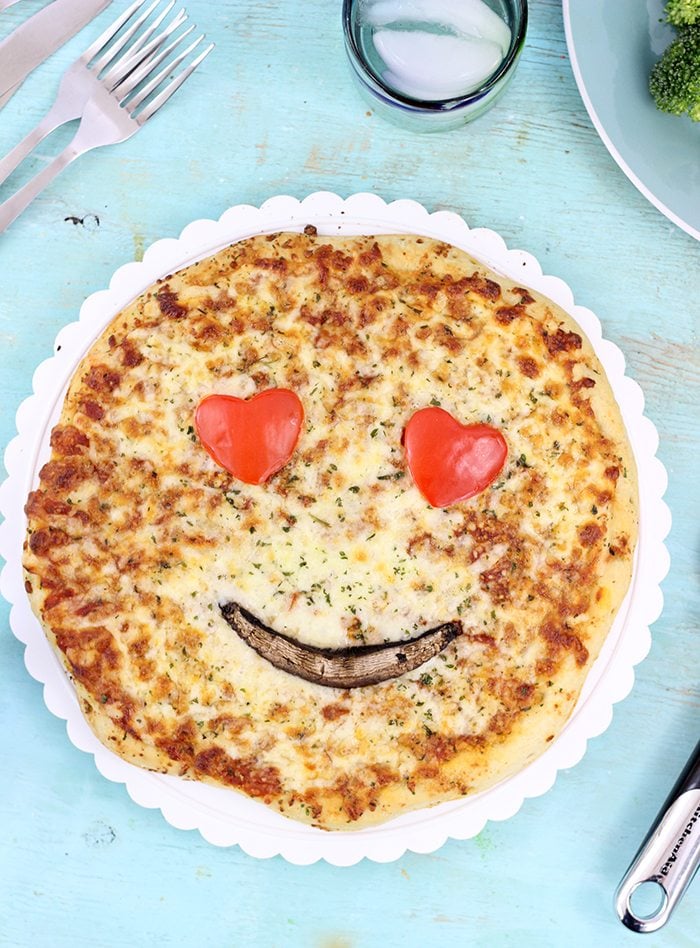 The end result is a veggie packed dinner that tastes even better than it looks. That's a total win for me!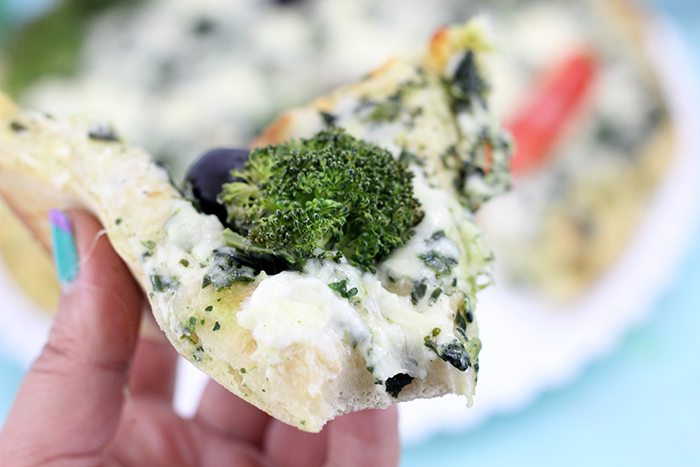 Do you love simple ways to get your entire family eating balanced? I do! I'm inviting you to learn more about Balance Your Plate with Nestlé for more info and ideas on how to affordably build nutritious, easy and delicious meals that meet the Dietary Guidelines.
Join in the fun & get dinner pairing ideas by checking out these hashtags:  #balanceyourplate and #RiseToTheOccasion. Also make sure to follow DIGIORNO on Twitter, Facebook & Instagram.
What veggies will your family love to make a smiley face pizza with?