Can you hear that? It's the sound of  hungry tummies. Are your kiddos ready for a snack the moment they get home from school? Oh I hear you big time! Surprise them with something extra fun this school year. Offer up a DIY After School Snack Bar.  Your home will quickly become a favorite after school destination for your kids and their friends. Best part is that it's budget friendly. This is a sponsored post with Family Dollar, all opinions are my own.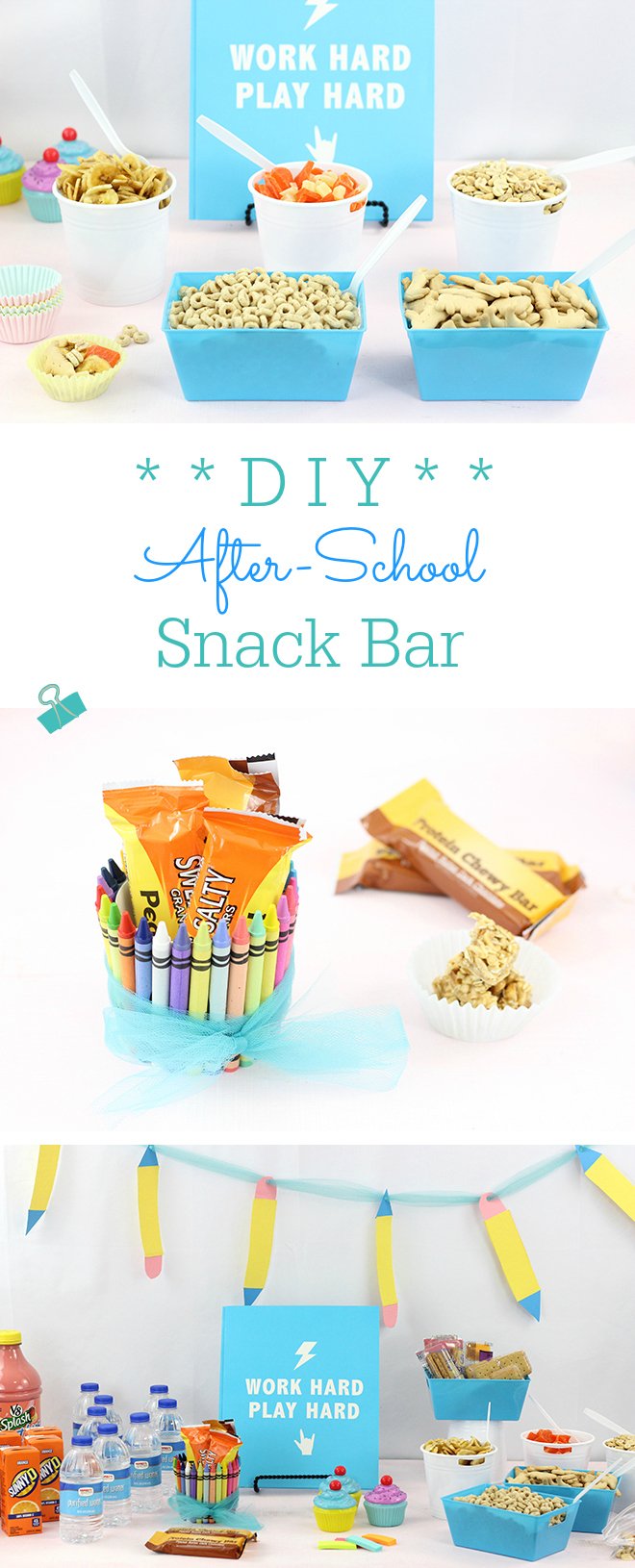 Keeping this fun snack bar on a budget, I checked out Family Dollar to stock up on a wide variety of the perfect snacks. From granola bars, dried fruit, pretzels to fruit juices and water. Today, I'm sharing some easy and affordable ideas to make snacking a whole lot of fun. A little festive decor is in order. Create a cool banner using construction paper or display one of the stylish folders they have in store in the center of the table.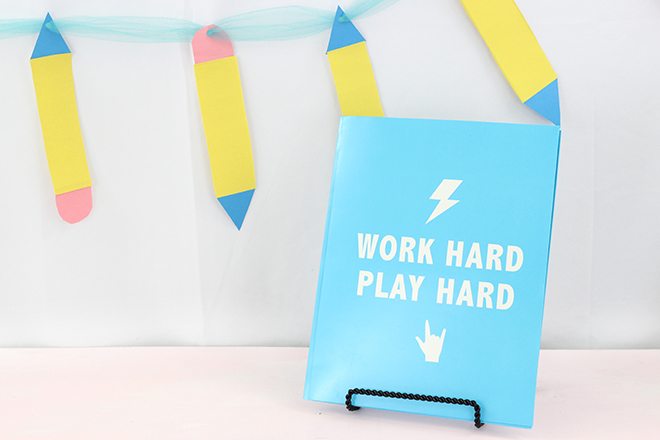 Another fun quick DIY for your snack table! Make your own custom crayon snack holder. Buy a large box of crayons at Family Dollar. Line your crayons around a small paper cup and glue them into place. I trimmed my paper cup to make just the right size. Let it dry and then you have yourself another inspired snack table decoration. This is perfect for holding granola bars.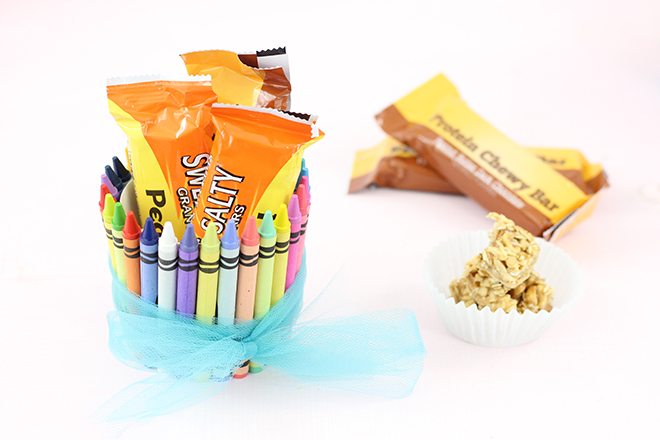 Now let's get to some fun snack ideas. Let your kids pick and choose what they want by creating a snack mix station. There are so many possibilities, try offering your kid's favorite snacks like dried fruits, nuts, cereals and animal crackers in small containers with a spoon to scoop them out. Use cupcake liners or mini snack bags and let the creativity soar when they make their very own hand-picked snack mix blend. You just can't go wrong!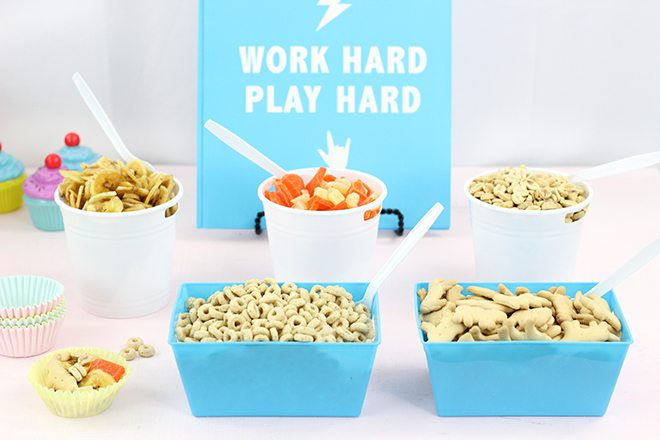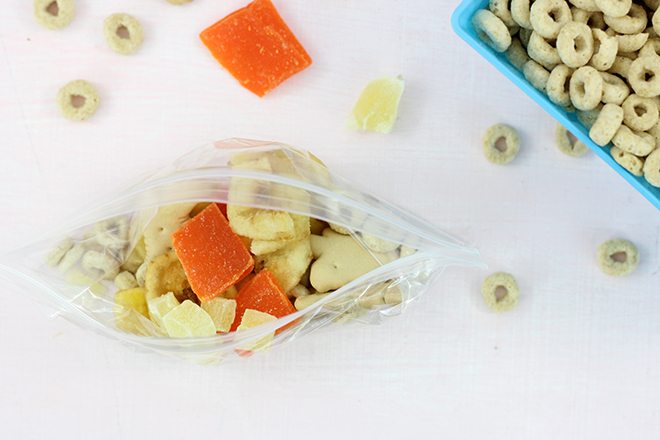 For another filling after school snack option, keep peanut butter and your kid's favorite crackers on hand. Whether they are in the mood for something savory with wheat crackers or something sweeter like graham crackers, this will keep them satisfied until dinner.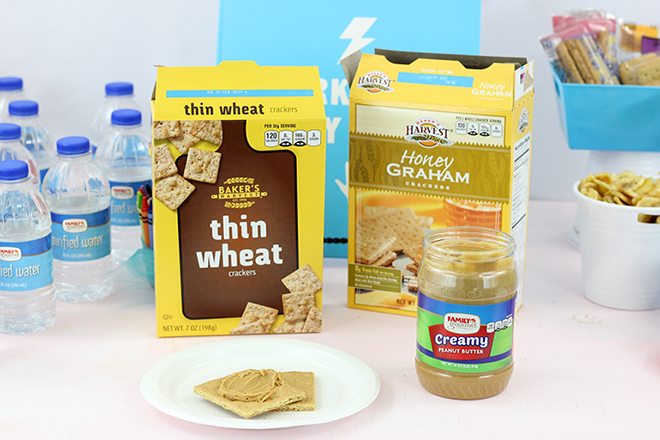 For more snack options, check out the individual pretzel sticks with cheese, string cheese or peanut butter crackers, single boxes of raisins and so much more at Family Dollar!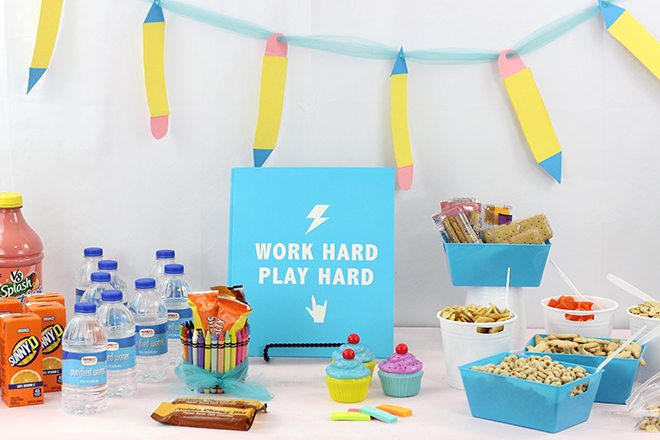 Don't forget that kids get thirsty, too. You can stock up on their favorite juices in bottles or single juice boxes and mini water bottles.
Happy snacking!