This is a sponsored post, all opinions are my own.
Let it snow, let it snow... let it GO! This time of the year tends to me a little hectic and... stressful. Do something beyond thoughtful and treat your friends & family to a stress-free treat. These cute little stress relief gift bags to "chew through the holiday stress" when you include Trident Gum available at Walmart! Let me show you how easy these are to put together.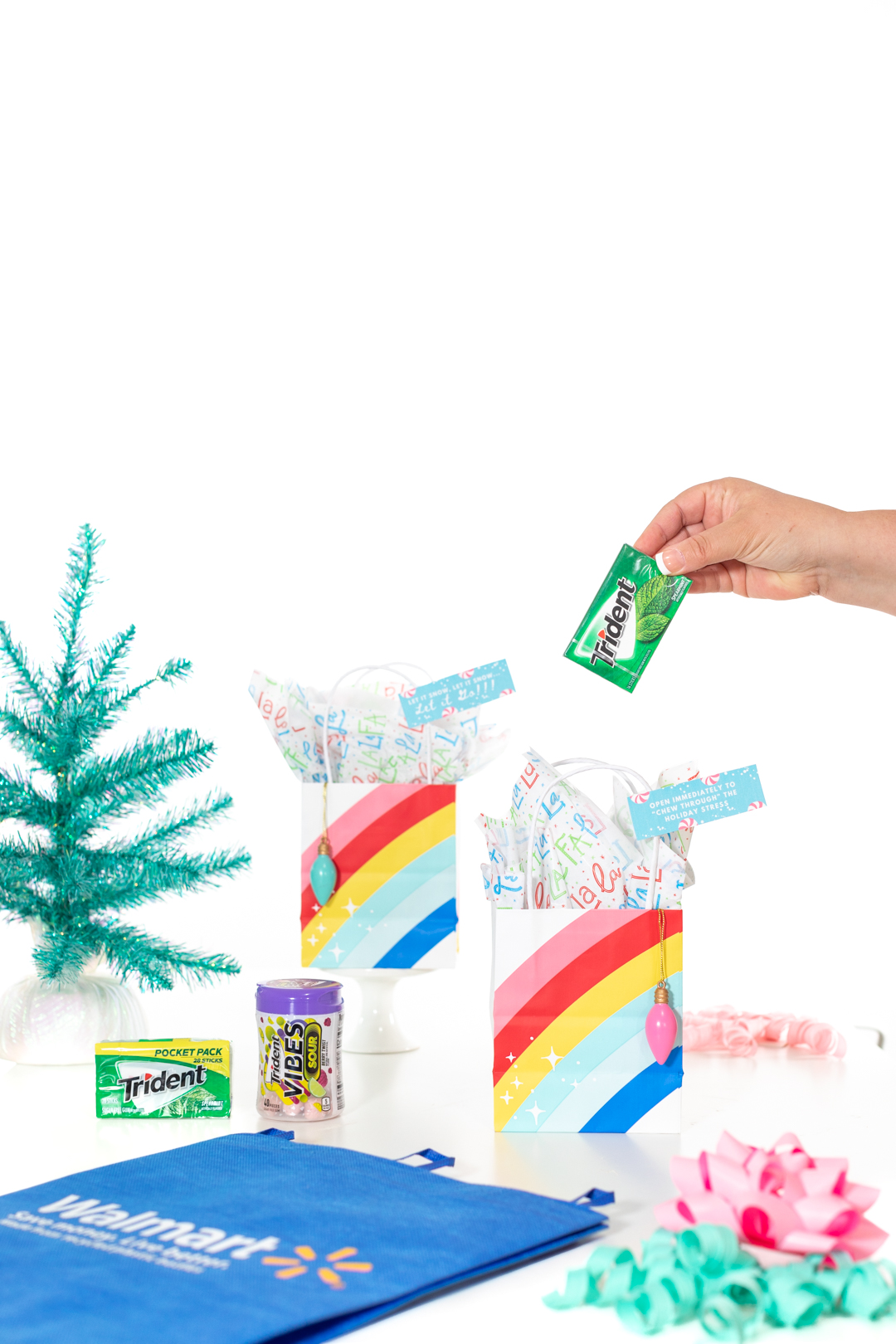 With things so hectic this time of the year, it's a great time to take a minute and check-in with your friends and loved ones. Doing a door drop with a thoughtful gift bag is a great way to reach out. Remind them that you are not only thinking about them, but encourage them to shake off the stress and have some fun. Adding a selection of Trident Gum to help them "chew" through the stress is a simple and thoughtful idea and I love it.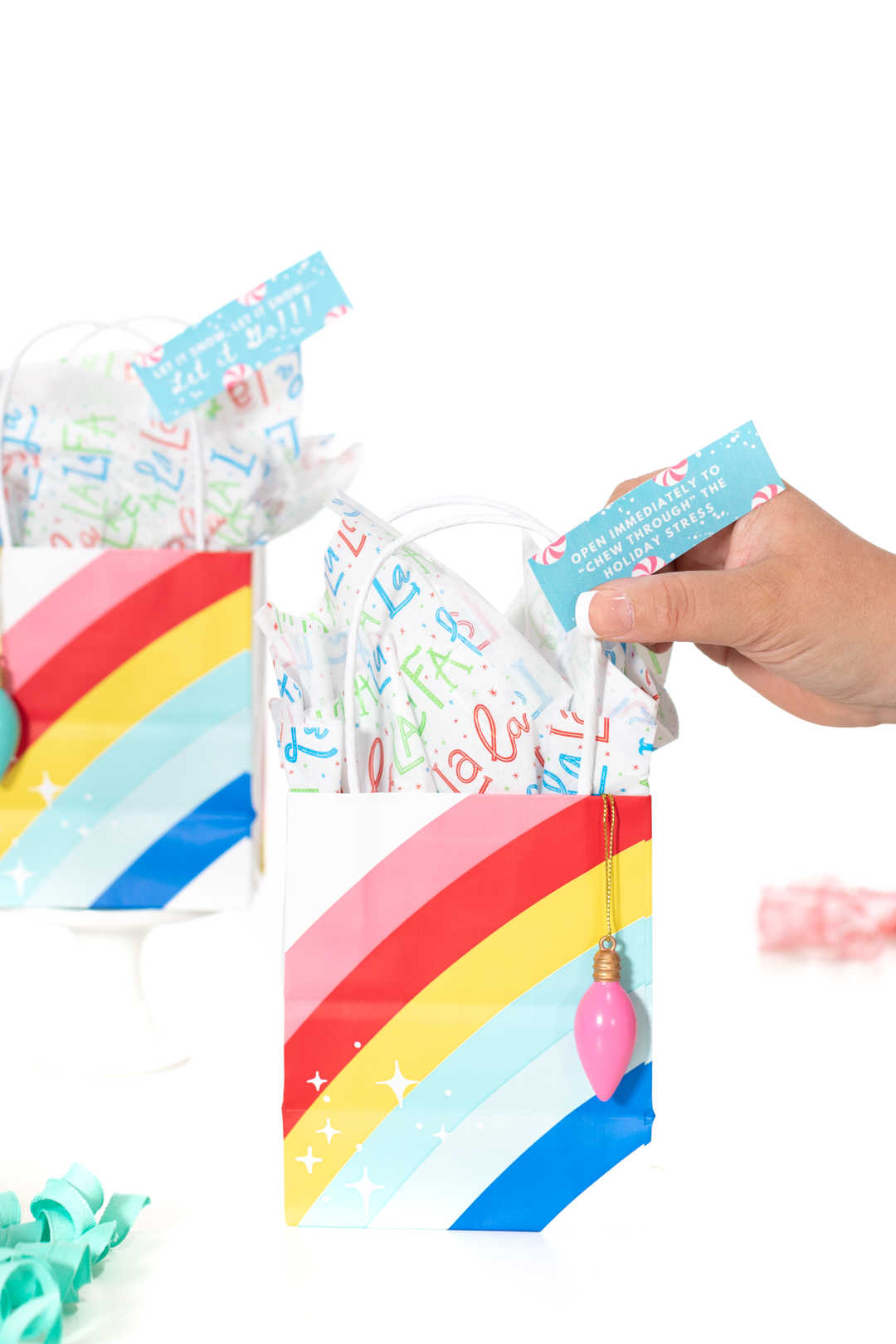 Add a fun variety of
Trident Gum
available at Walmart. Here are a few thought-starters. Add Trident Pocket Packs (28 piece), Trident Singles (BOGO when you use this
Ibotta
offer) or Trident VIBES Sour to send those stress relieving vibes to all!
I created two fun printable gift tags to help you get the party started.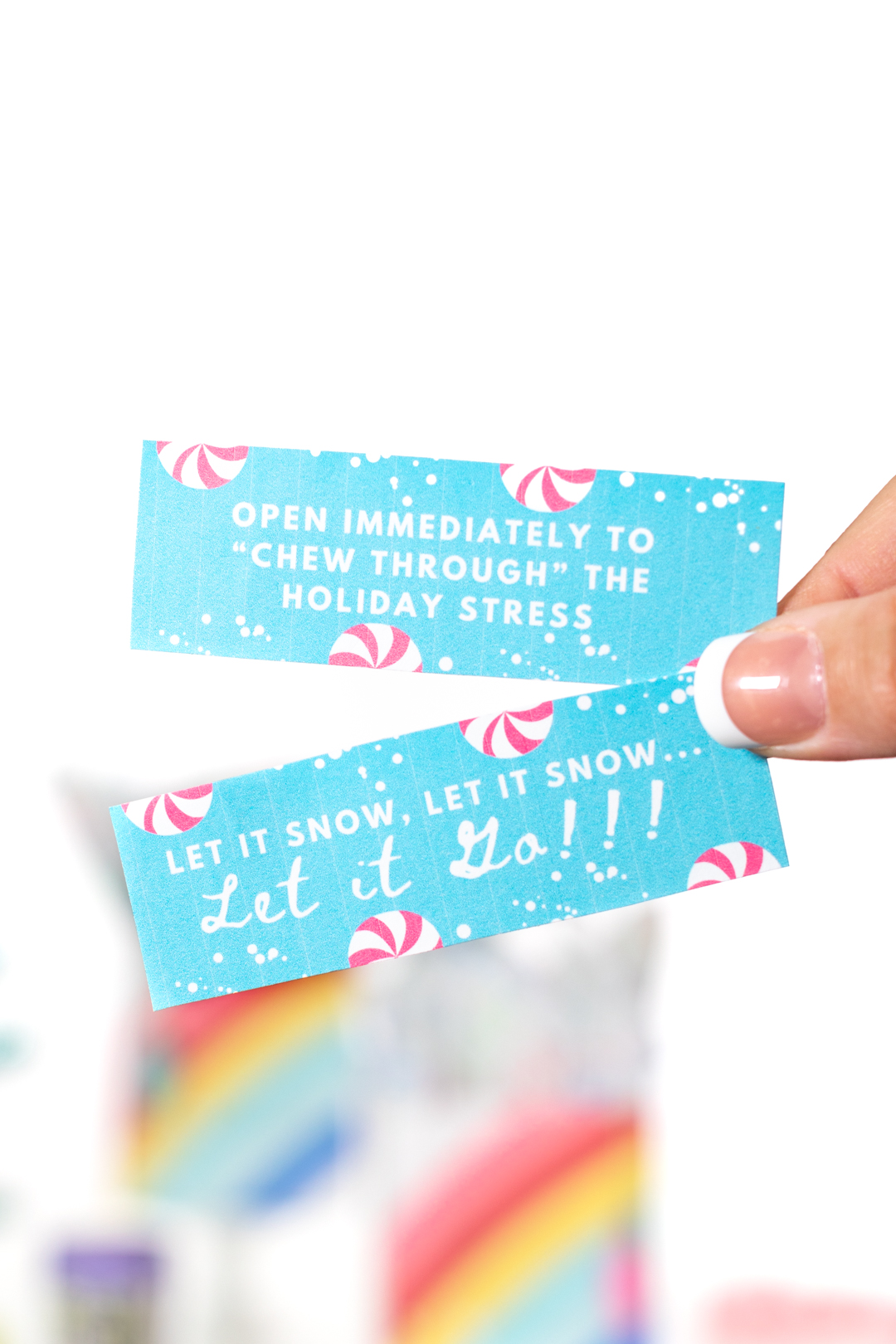 Here are the fun gift tag options:
=> Open Immediately to "Chew Through" the Holiday Season
=> Let it Go, Let it Go... Let it Snow!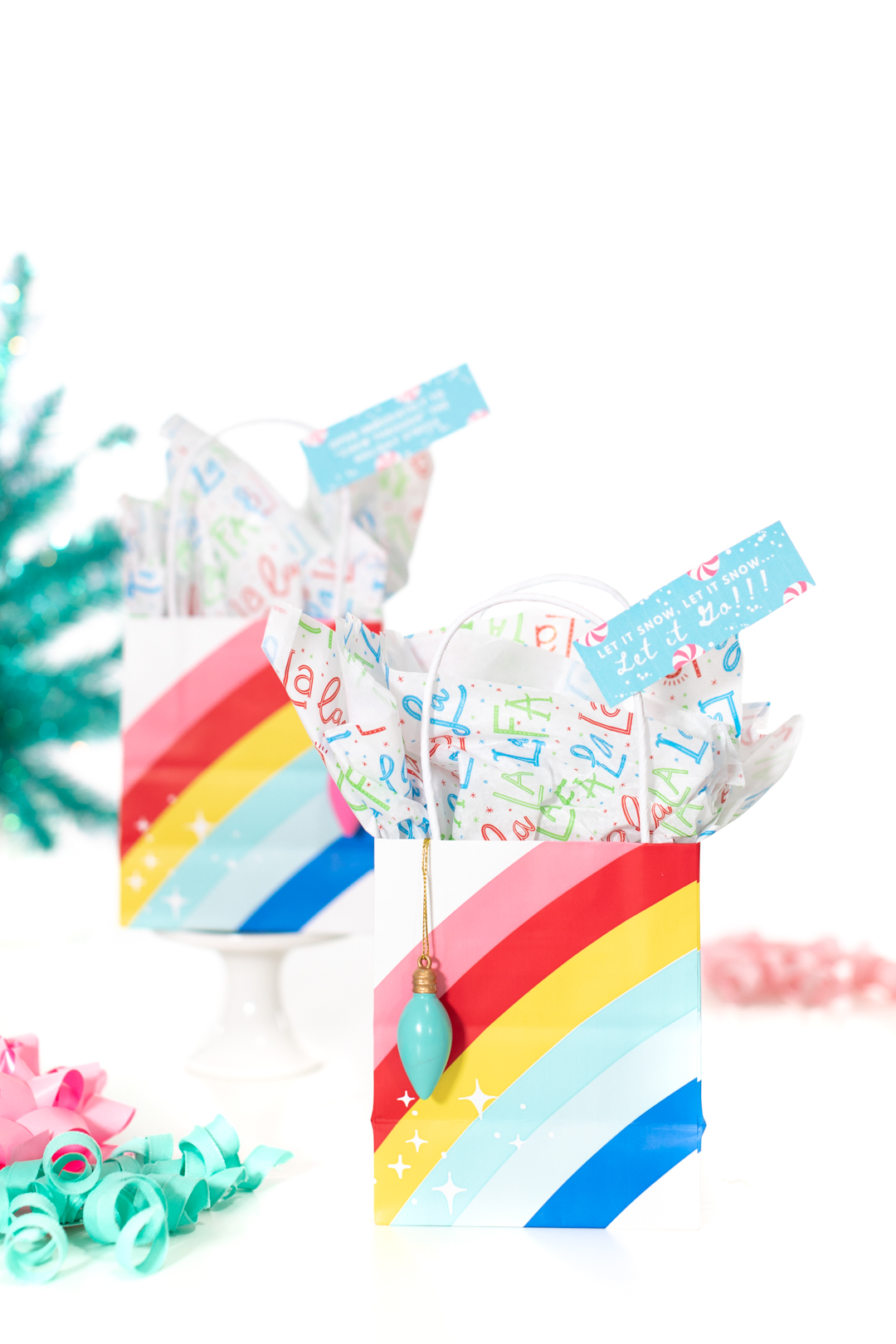 To set up your gift bags, choose small bags. I'm loving the idea of adding lots of color this year, so try rainbow bags for a flare. Add colorful tissues and bows if you like. Simple cut out your gift tags and tape them onto your bags. Add your choice of Trident Gum from Walmart and other adorable trinkets that will help send stress-free vibes like those popular stress-balls or festive bath soaks and scrubs.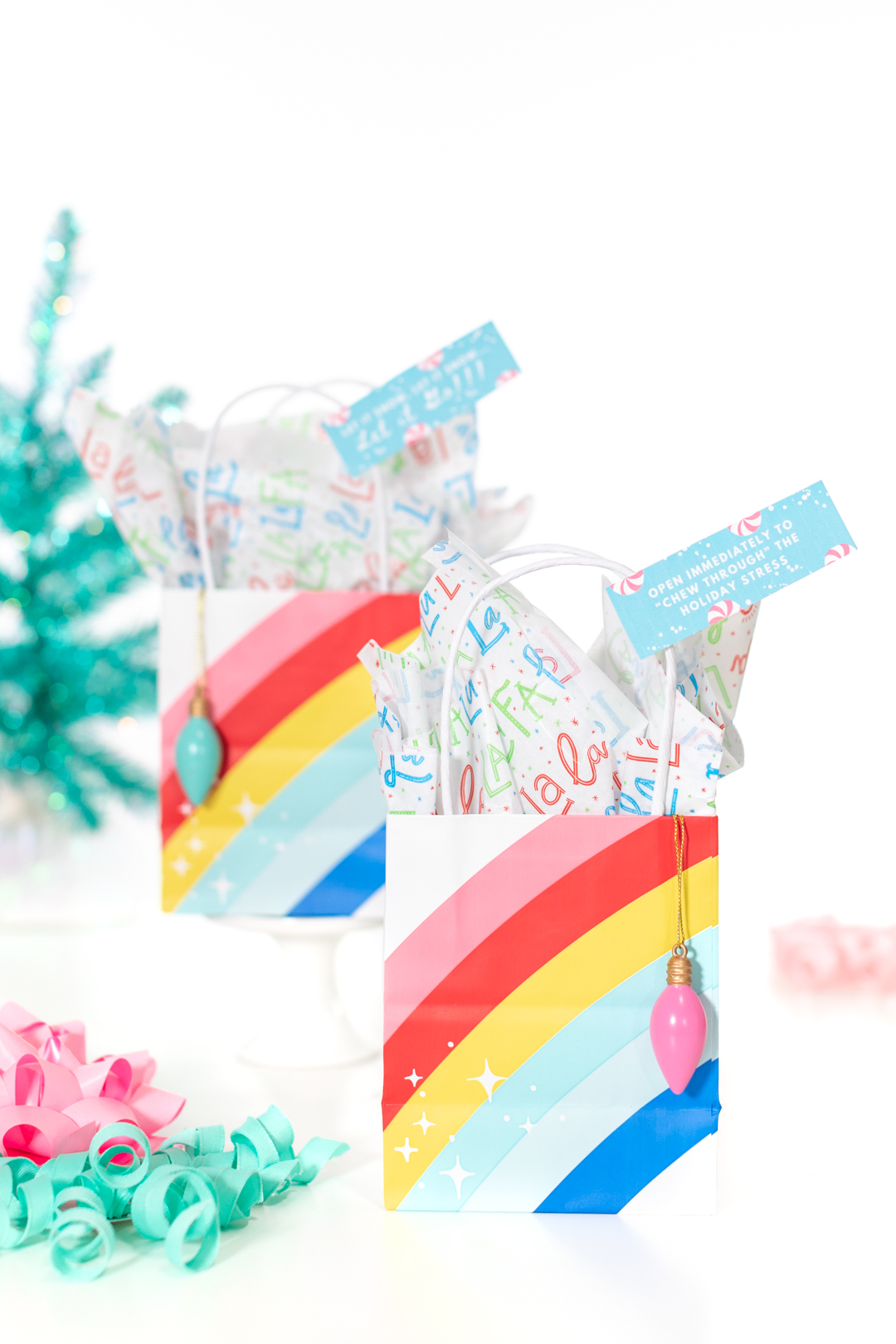 Pretty much anything that will elicit a smile quickly. Encourage R&R this season. Your friends will appreciate the break from the norm and to know you cared enough to send them a sweet reminder to get back to their reason for the season!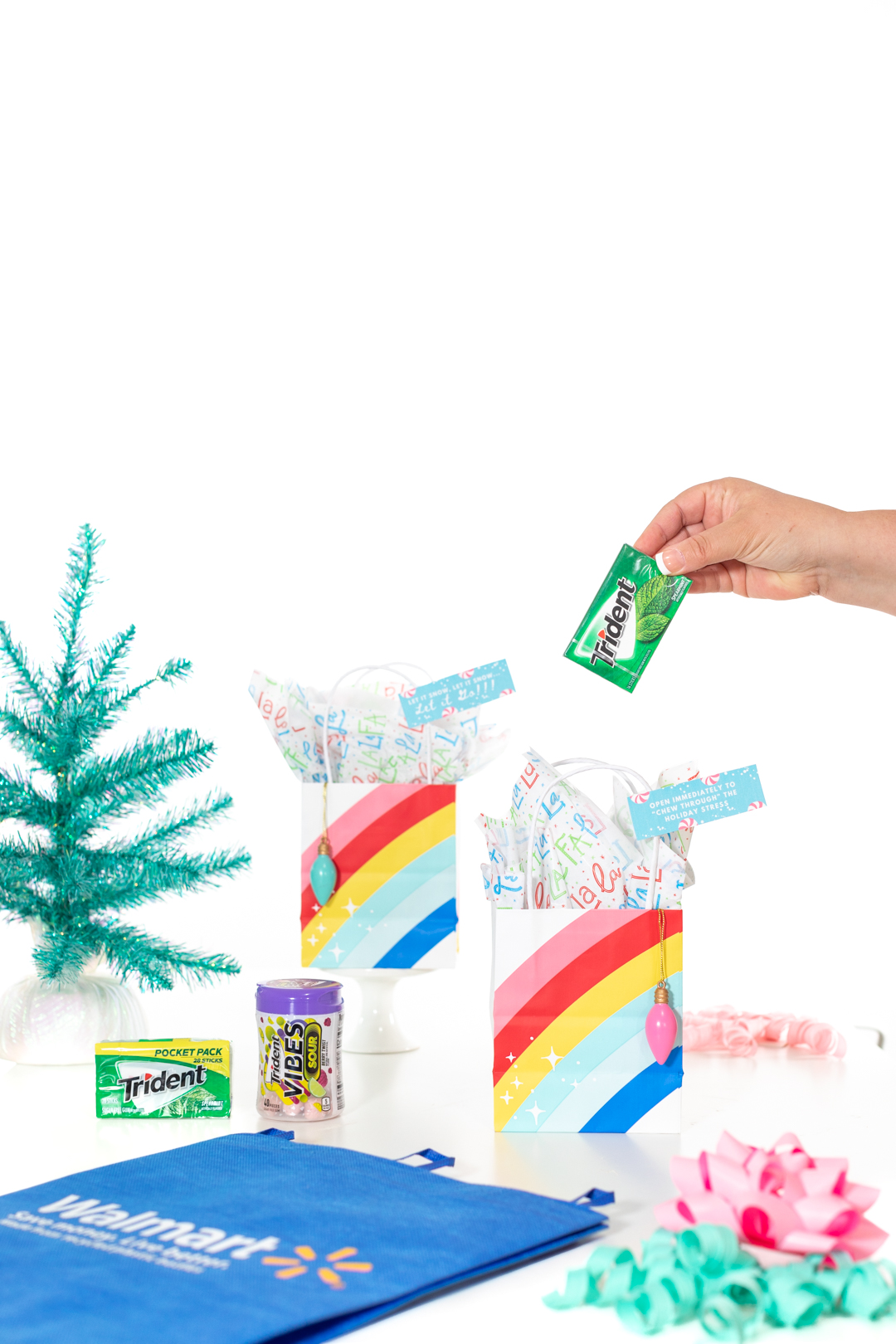 It's easy to create these fun diy gifts when you shop Walmart in-store or online! Add Trident Gum to your online pickup or delivery order to get started!