Lots of kids are already out of school for the summer. Are you in panic mode yet? Do you have fun activities lined up for them? I have a cute idea that will keep kids busy and cool at the same time! Enter Avengers and Frozen themed Popsicle treats available at Target! Keep them cooled off with their favorite treat, then craft with the Popsicle sticks. This is a sponsored post by Lunchbox, all opinions are my own. The Bullseye Design, Target and Target GiftCards are registered trademarks of Target Brands, Inc. Terms and conditions are applied to gift cards. Target is not responsible for the terms of this offer.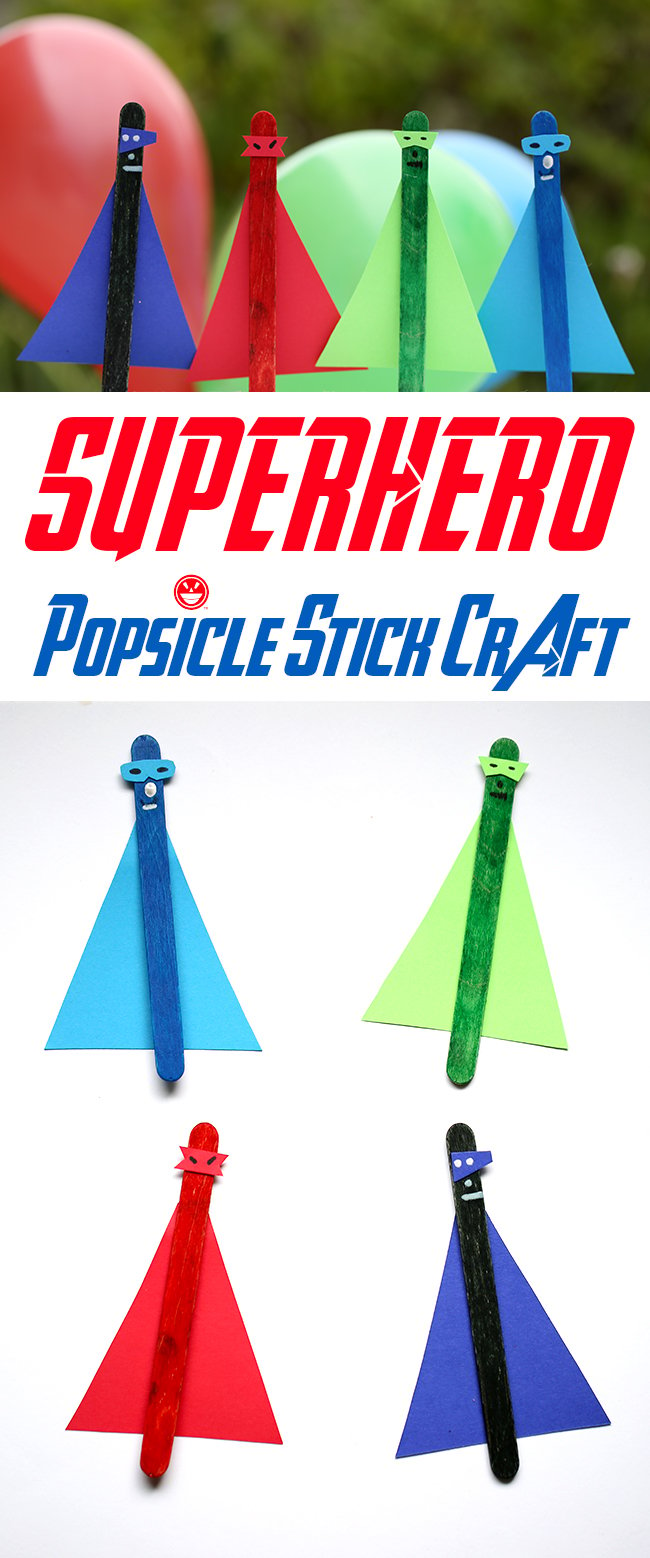 I came up with a cute little superhero Popsicle stick craft as just one example of the many ways YOU can be a superhero to the kids over the next few hot months of summer. The great thing about Popsicle products like Marvel's Avengers and Frozen from Target is that the kids get to enjoy a special treat. Not only will they get an extra kick of out these fun new themed treats, but the possibilities of extending the fun with the leftover Popsicle sticks is a real bonus.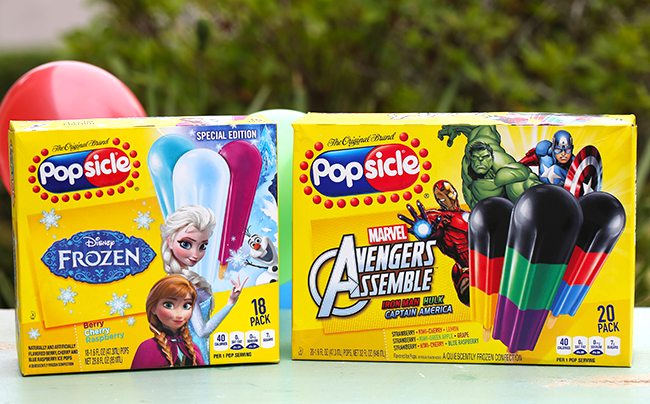 For the perfect summer afternoon, let the kids enjoy their frozen treats. Once they are done, rinse the sticks.
Then, to make your own Superhero Popsicle Sticks, let them color their sticks with markers, paint or paint markers. Let dry if needed.
Trim out mini masks and superhero capes to match. You can use construction paper or card stock. Then, glue them on.
As a final step, they can draw extras on the Popsicle sticks, like noses and lips after.
Kids will have a fun filled afternoon just as simple as that!
More Summer Fun Ideas using Popsicles:
-Create an Anti-Boredom Kit. An example of this could be writing down activities on the leftover Popsicle sticks, then choosing an activity for the day. You can cut out pictures of superheroes and tape them onto the sticks.
-Have a superhero themed party or play-date. Dressing up in costumes is encouraged!
-Be a superhero of summer with your kids by bringing home Popsicles from Target to keep them cool!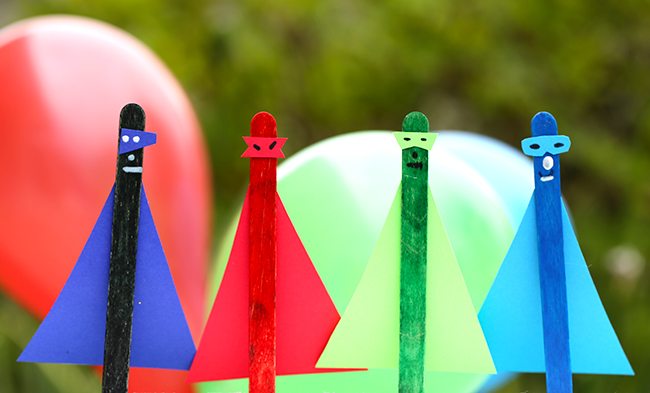 Which Popsicle treats will you pick up at Target this summer? Frozen or Avengers themed? What could you make with the leftover Popsicle sticks for fun?