So, it was son's birthday this past week. Gone are the days of Pirate parties. Sniff, sniff. Although themes are sort of out the window at this point, keeping some of the fun going is definitely in order. Creating a cake from his beloved Twinkies seemed like a seriously good idea and it was indeed. Plus it didn't hurt that my hubby also loves these golden cakes too.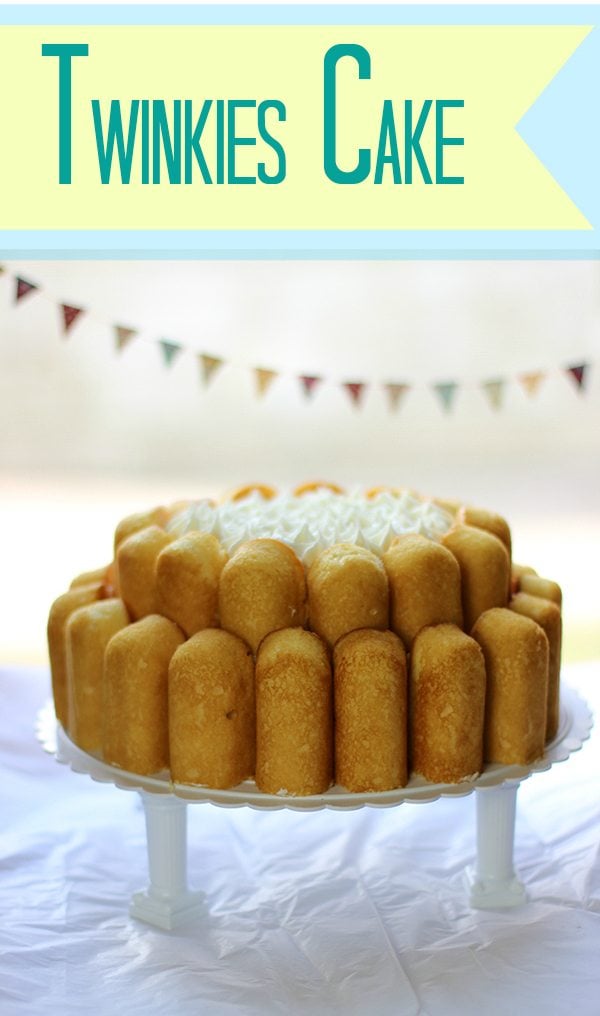 I've always made outrageous cakes using things like Swiss Rolls or Devil Dogs, it's kind of been my "thing" over the years. But, I had never tried Twinkies, which is strange because they are PERFECT for this kind of cake. My goal is to serve up something fun but that's actually something anybody can put together. Then there is also the candy route where you can add Kit Kats and there there is also the cookie think like Pirouettes. It all starts with a simple boxed cake mix and some store bought frosting. I'll be the first one to admit that I'm not much of a baker... at all. Nobody would even ponder that thought when I bring a flashy dessert over to their house. It's mega awesome.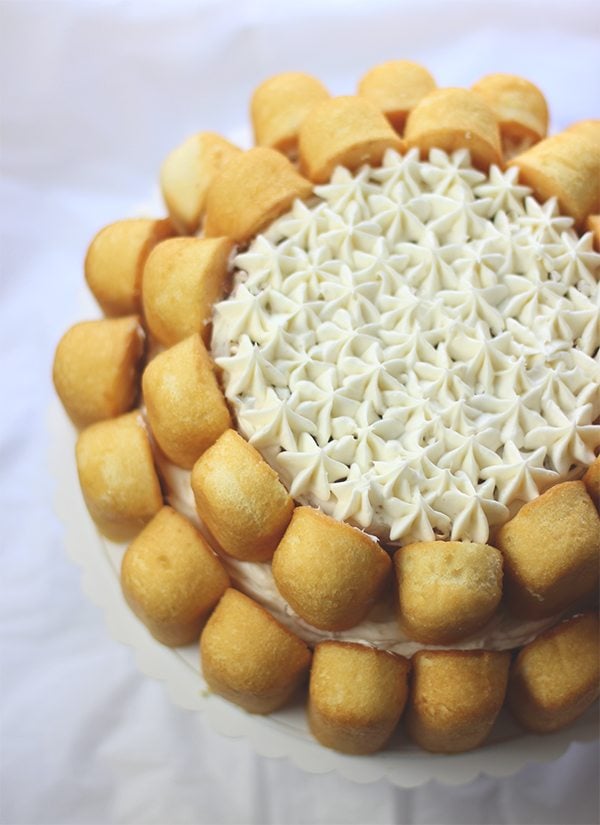 This was also my first time doing the double layers, I usually just do one box mix which makes two layers. Then, the Twinkies or whatever you choose to layer it can be trimmed to fit that one "layer". I decided to go all out this time and add a second cake to the top which, I must admit, took this baby over the top.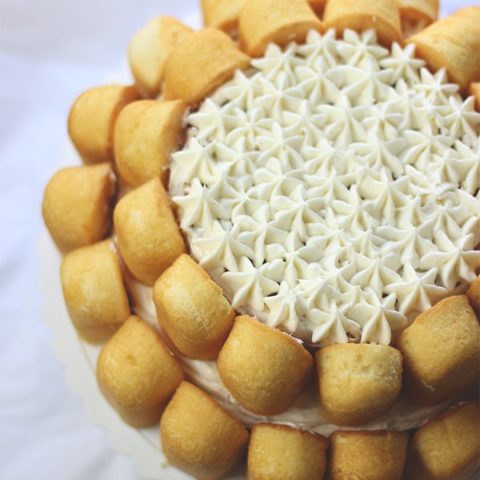 Twinkie Cake
Ingredients
2 Boxes Yellow Cake Prepared According to Directions
2 Cans of Vanilla Whipped Frosting
(4) Boxes of 8 Count Twinkies
9" baking pans, 6" baking pan
Instructions
Make two 9" cake rounds using one boxed cake mix. Follow directions. You'll also need one additional 6" cake round from the second box. Make the 6" cake as tall as you can in your cake pan, this one will need the extra height. You will have extra cake mix that you won't need for this cake. After baking and cooling the cakes, find a base for your cake and frost one of the 9" rounds on top and on the sides. Layer the second 9" cake on top of that and repeat with frosting. Now it's time to measure up your Twinkies. They will need to be trimmed slightly so that they match up with these two layers. In my case it ended up being a little more than a ½ inch. Cutting off an end also allows for easy placement, otherwise the cake wouldn't stand on it's own. Once you have measured, make sure to trim each one exactly the same. Then, gently press the bottom side of the Twinkie that is flat against the frosting so that it adheres. Line them up completely around the cake. Once that's set, repeat the process for the 6"layer. Start by placing it on top center of the double layered cake. Frost on sides and top and measure out Twinkies to match up with this layer and repeat the process of pressing them around the sides of the cake. To finish off the cake, I used a star tip to make a simple but pretty accent to the top. You could spread frosting on however works for you. Enjoy!
This cake is so easy to make and it's a guaranteed crowd pleasure! Hope you give it a try and let me know what you think!
Have you ever decorated a cake? What did you come up with?