Need a knock out cake for a special event or birthday but don't want to spend a fortune. Here is a fabulous way to dress up your cake using virtually any type of candy you want! I'd go for whatever was on sale 🙂 You don't need to be an elaborate baker to to this (I assure you I am not one either), you can actually purchase a store made cake and slap on your fun candy or chocolate dipped fruit, a matching ribbon and your good to go! The sky is the limit!
Its the frosting that does the magic. Whether you use homemade or store bought, the frosting works as the "glue" to keep your candy in place. The ribbon makes it prettier, but it also helps to keep everything in place.
You can easily make a seasonal cake by topping with holiday candy. Here are a couple that I made over the last year.
M&Ms & Kit Kat:
How cute would the new Candy Corn M&M's look on this cake for Halloween?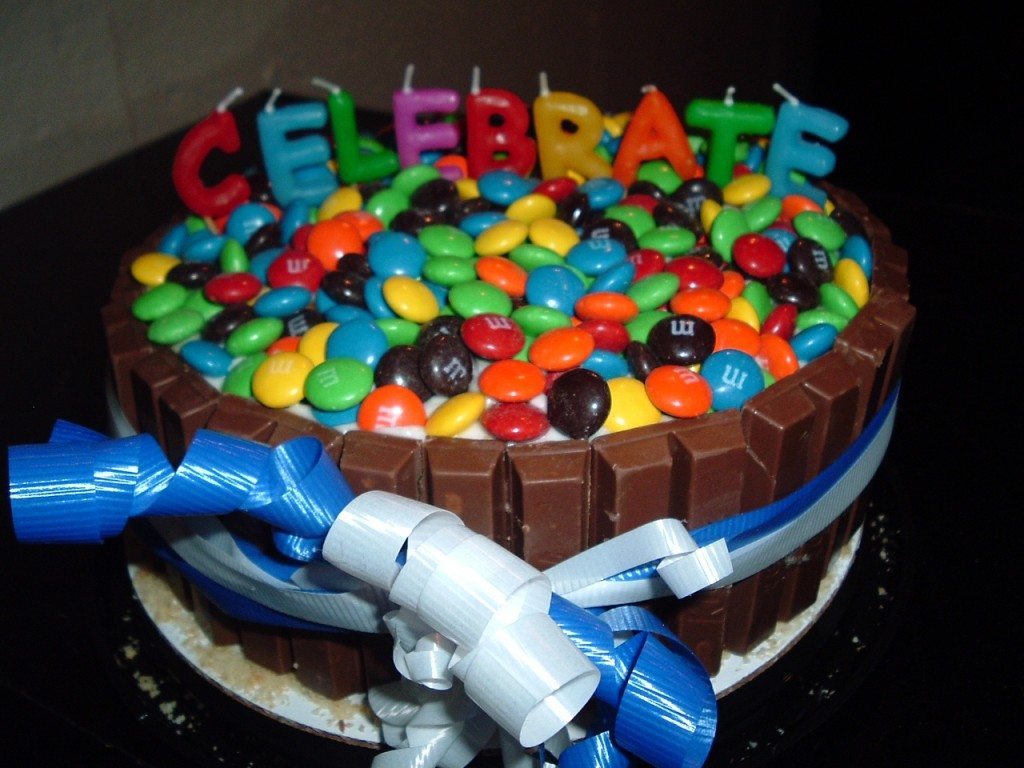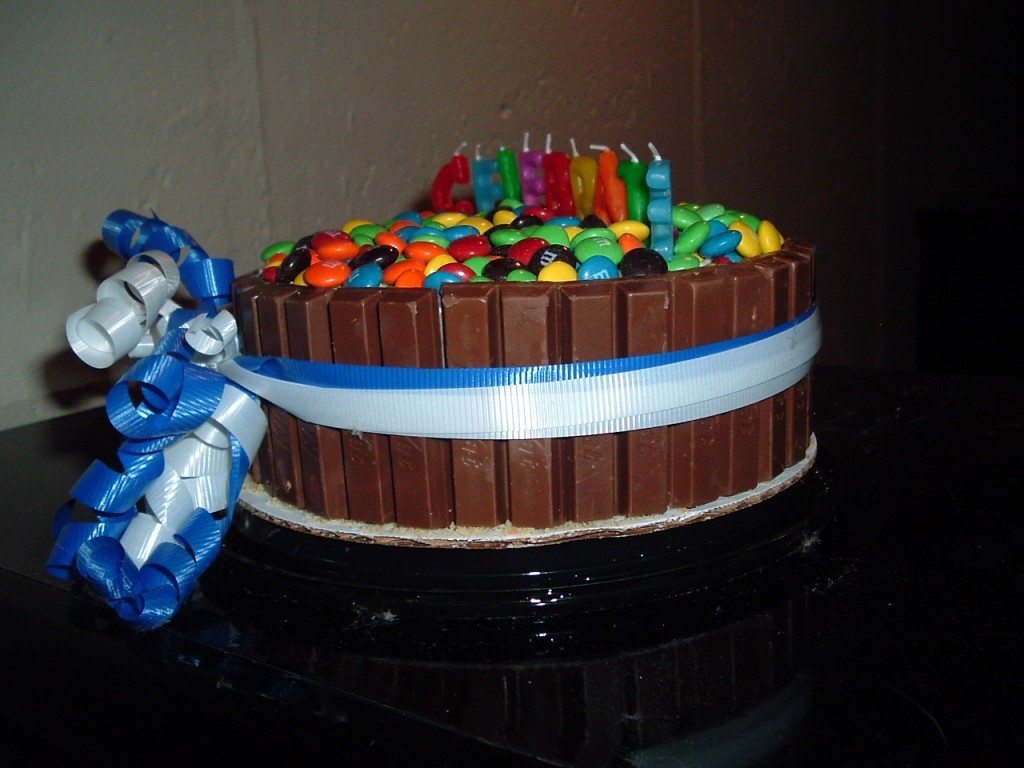 Pirouettes with Homemade Chocolate Strawberries: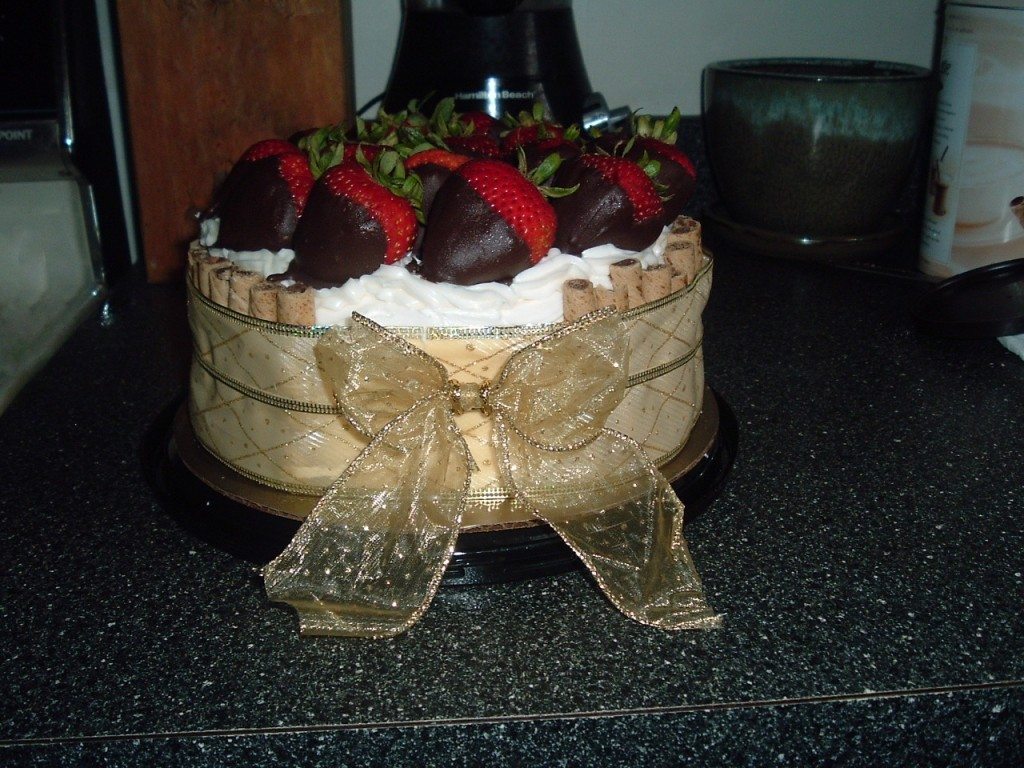 Yum, yum!