Mmm S'mores. What an epic combination of flavors that have the power to evoke memories of fun times. S'mores are so widely recognized that there is actually a National S'mores Day and it's coming up on August 10th! Honey Maid wants to celebrate big this year! Won't you join us in the tasty fun? This is a post in partnership with Honey Maid, all opinions are my own.
The start of any good S'more is a delicious graham cracker of course. Honey Maid has a tradition of making snack time fun for kids, all while also providing wholesome nutrition us parents will smile about. I remember crushing them up in a bowl and adding milk to them and eating it like cereal. Oh the good old days! I also remember firing up my tiny little grill with my son just to make S'mores late night in the summer. Those were some great days.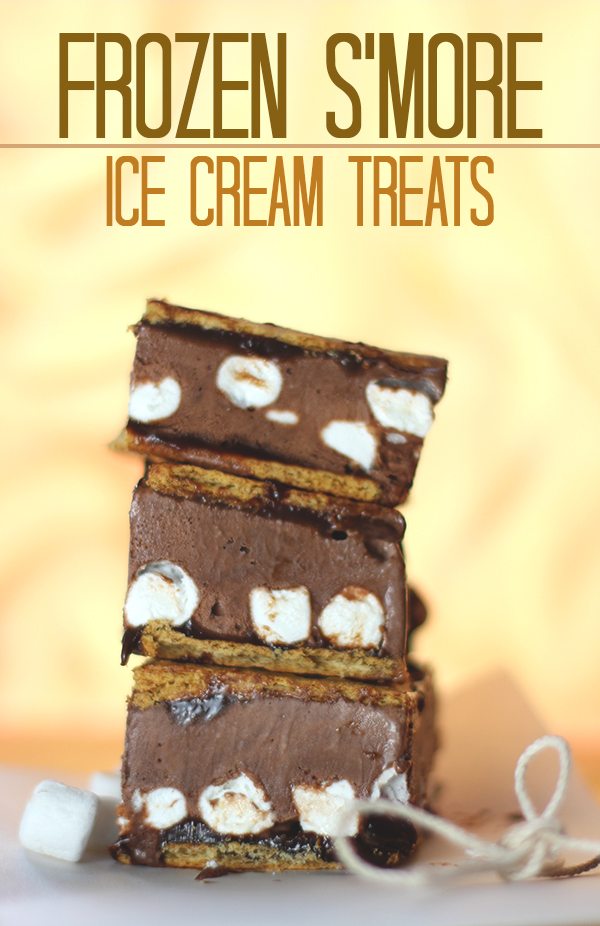 To party it up this year, I wanted to make s'mores with a twist. I headed to the Honey Maid site to check out their S'more recipes. Wow was it hard to choose just one. Since it's been super hot around here, I figured I'd try out something cold like their fabulous S'more Ice Cream Treats. They looked ridiculously delicious and easy to make and they really were! Thinking about them in my freezer right now is quite distracting!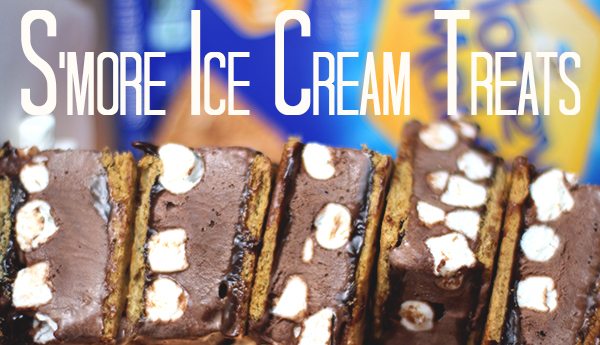 You have to promise to squeeze these in before summer is out! So easy and an instant crowd pleaser. I actually know this because I've served them to people myself. I have Honey Maid to thank for making me look awesome!
Recipe from HoneyMaid.com:
Ingredients
9 HONEY MAID Honey Grahams, broken in half (18 squares), divided
1 cup hot fudge ice cream topping, divided
2 cups miniature marshmallows
2 cups chocolate ice cream, softened
Instructions
PLACE 9 graham squares in single layer on bottom of foil-lined 9-inch square pan. Spread with 1/2 cup fudge topping; sprinkle with marshmallows. TOP with layers of ice cream, remaining fudge topping and remaining graham squares; cover. FREEZE several hours or overnight. Let stand at room temperature 10 min. before cutting into squares. See, I told you that was easy!
7.8.1.2
114
https://cutefetti.com/smore-ice-cream-treats-recipe/
Celebrate National S'more Day
Join us on Sunday, August 10 at 8pm for the #ThisIsWholesome Twitter Party. There will be mouthwatering talk about S'mores using Honey Maid graham crackers, PLUS lots of gift card prizes! Make sure to RSVP! Hope to see you there!
Want to try more recipes? Check out this classic S'more recipe for making them and start making your own delicious memories today!
Do you have good S'mores memories growing up or with your own kids? I'd love to hear!
What are your favorite ways to enjoy S'mores?