Sometimes I just want something yummy without all the pizzazz and added fat and calories. I've been trying to get rid of some bad habits and am in the process of cleaning up my diet. That's where these super simple 2 Ingredient Oatmeal Banana Cookies can be a big saver, because whether I've invited it or not... cravings always come knocking! Why not have a go-to recipe on hand that can be made anytime?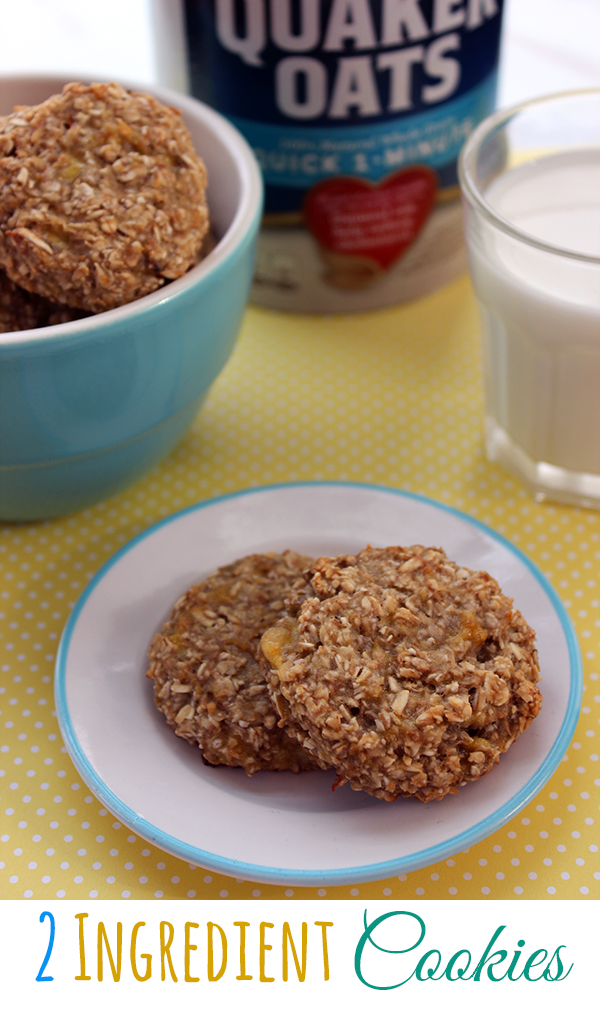 If you haven't guessed already by the name of these cookies, the two ingredients are simply Quick Oats and Ripe Bananas. You can add 1 Cup Quick Oats and 2 Over Ripe Bananas and mash them up to form a simple cookie to bake. This is also an awesome way to use up those bananas that you might usually be getting ready to throw away and a whole lot lighter than a traditional banana bread recipe.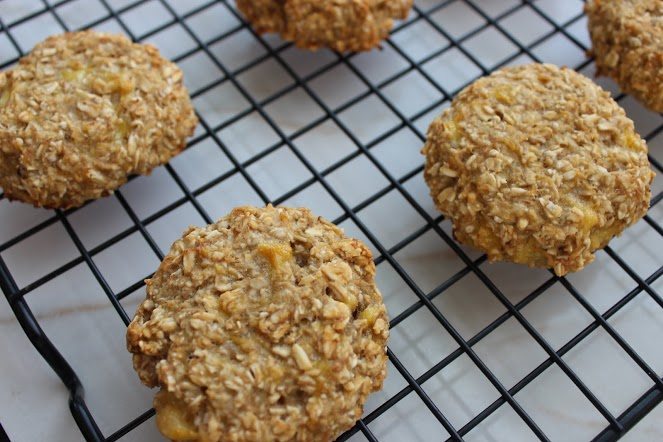 Bananas offer the perfect amount of sweetness for these cookies and oats give them a great consistency and filling power to satisfy! Why not give them a try?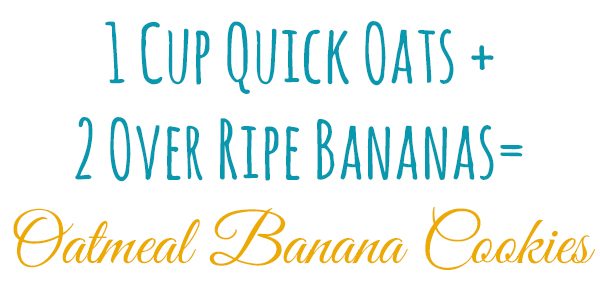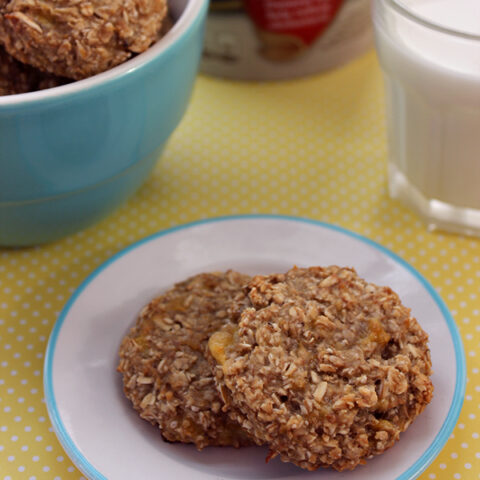 2 Ingredient Oatmeal Banana Cookie Recipe
Ingredients
1 Cup Quick Oats
2 Over Ripe Bananas
Instructions
Preheat oven to 350.
Spray Cookie Sheet with non-cook spray.
Add both ingredients to a medium sized bowl.
Mash and Mix together until well blended
Feel free to toss in nuts, chocolate chips, cinnamon.
Place 1 inch spoons of mixture on to prepared pan.
Slightly press down on Cookie.
Bake for 15-25 minutes (oven times will vary).
If you want to change it up, feel free to toss in nuts, spices or heck even a few chocolate chips if you're in need of a chocolate fix! Experiment until you come up with something that satisfies your cravings.
What are your favorite lightened up go-to treats?