Summer weather is on the way which is why it's such a popular time to host fun parties! We all know parties can be expensive so I really like taking a few budget friendly concepts and really make them pop. This entire ice cream party setup, decor including ice cream was less than $50 when I shopped at Family Dollar. Being able to host a party at this low of a cost is epic nowadays. Your guests would never even guess!  This post was created in connection with my appointment as a contributor to Family Dollar.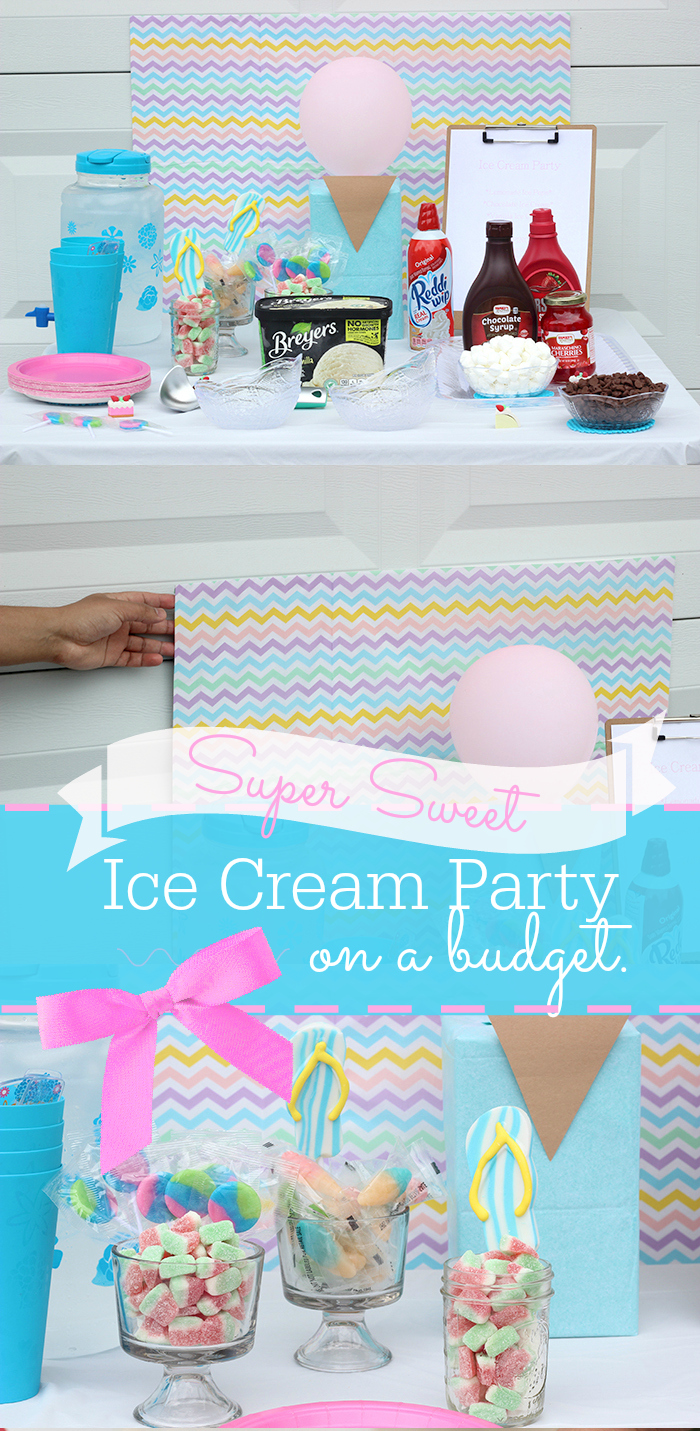 Super Sweet Ice Cream Party Ideas
Quick Party Backdrops
One of the things that brings a party table together is a backdrop. You can custom make your own so easily with poster board and tissue paper! So cute, so easy! Simply just tape the tissue paper onto the poster board. Then, tape the backdrop wherever you want to set up your party table. Score!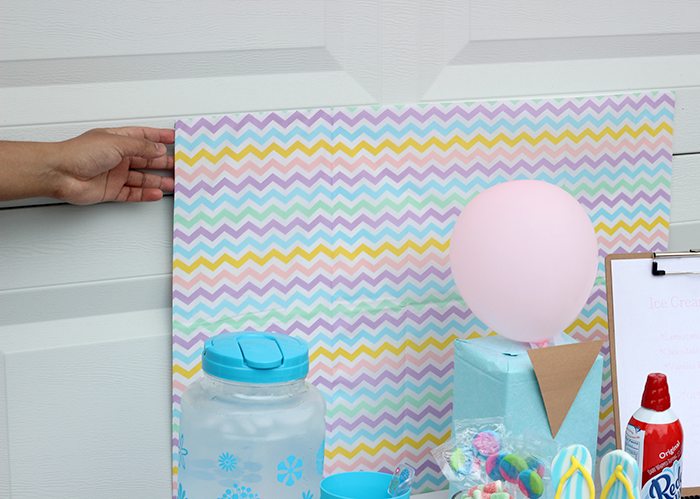 Budget Friendly Table Props
Choosing inexpensive props and using a little creativity you can add a lot to your party. I made a faux ice cream cone using a balloon for the ice cream and construction paper for the cone. Adding height and a focus to the party table is another way to make an attractive party set up.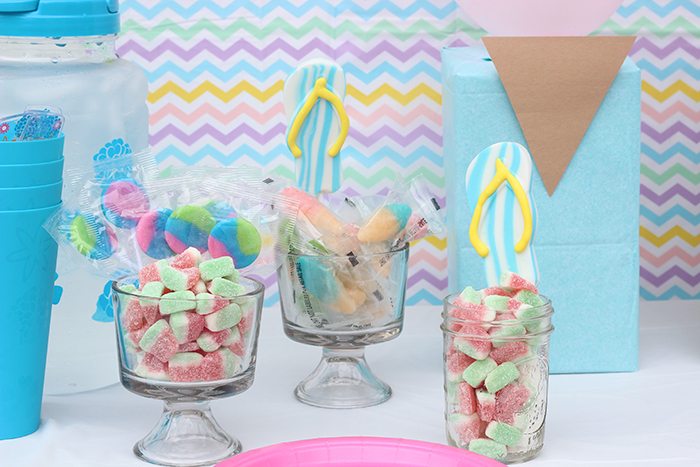 Food for Decor
For getting more bang for your buck, use food as a part of the party décor.  Adding jars or bowls of candy made my party extra cute with no effort. Family Dollar had the perfect candy for this party too! Ice Cream Gummies, Sour Watermelon candy and the cutest Flip Flop Lollipops. Perfect!
Invest in Party Goods You Can Use Again.
Waste not! Invest in things that can be reused time and time again.
When hosting a party, you can't skip the drinks. I found the cutest picnic set at Family Dollar for only $4!! It came with a drink dispenser, cups, drink stirrers, flower shaped ice cube tray AND coasters!
Keeping cool is a priority at summer parties. Whip up a batch of ice pops to have on hand. For only a $1 you can get an ice pop mold and again, this is something you can use over and over again all summer long.
This is going to be perfect for any summer party and great because you can get more use of it at home. Nothing wasted! I love that!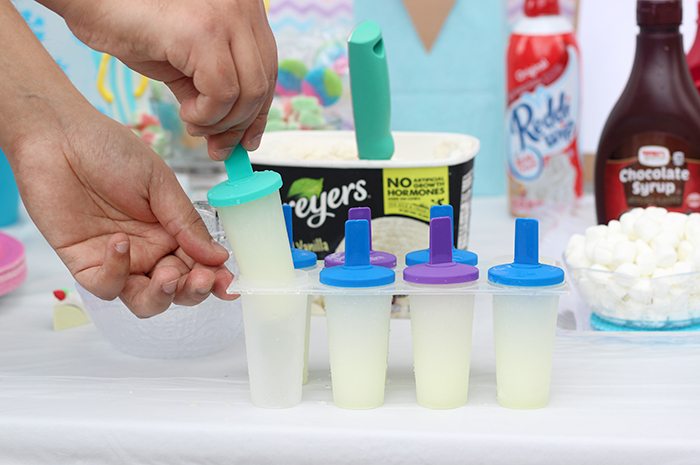 Make it Self Serve
Keeping a party stress free? It's the only way to go! Set up a station so that guests can make their own sundaes. It will give you more time to mingle and enjoy the party!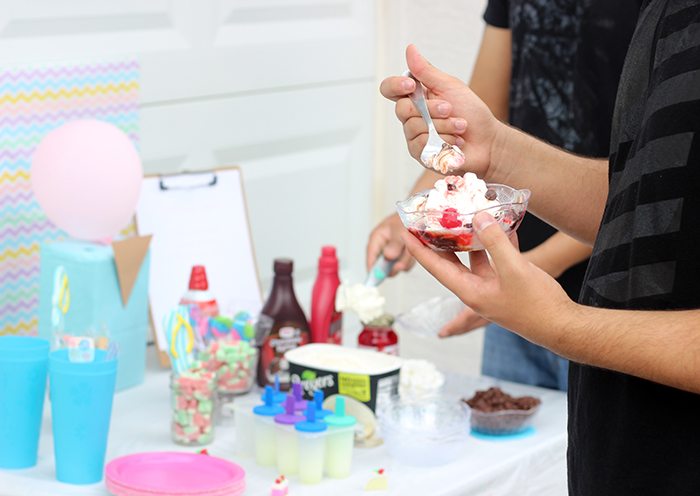 It's not an ice cream party without all of the fixings.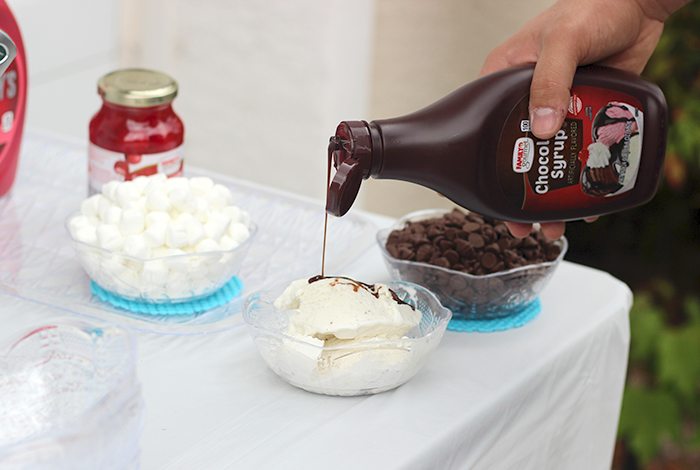 Some of my budget friendly top picks are chocolate and strawberry syrup, maraschino cherries and chocolate chips & mini marshmallows!
Can you have a great party on a budget? Yes, you totally can.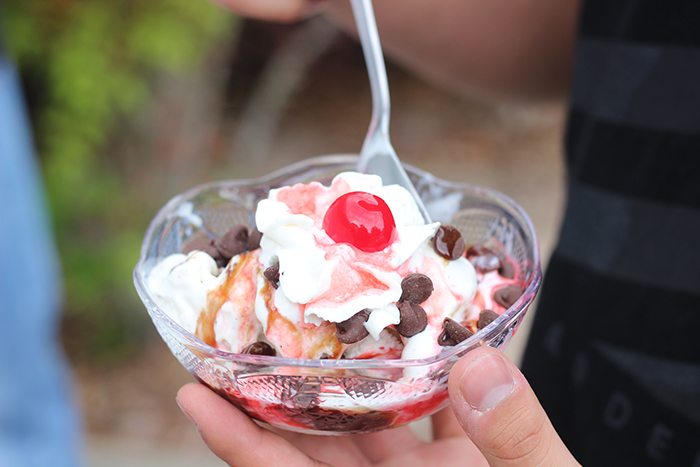 The proof is in the pudding (or the ice cream in this case).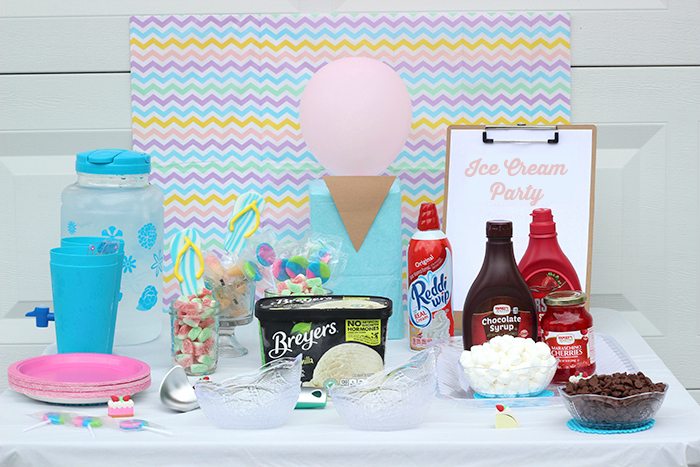 What fun Family Dollar finds would help keep your party on a budget?