Have you ever read something online that took the wind out of your sails? We're faced with negativity on every corner of the internet. Imagine the impact those same negative comments have the young girls in our lives?  52% of girls are aware that this negativity that they see on social media damages their confidence. Today, I'm sharing DIY Positive Self Esteem Jars that you can gift to boost someone up and do something good to help. This is a sponsored post with Mirum about Dove's Speak Beautiful campaign, all opinions are my own.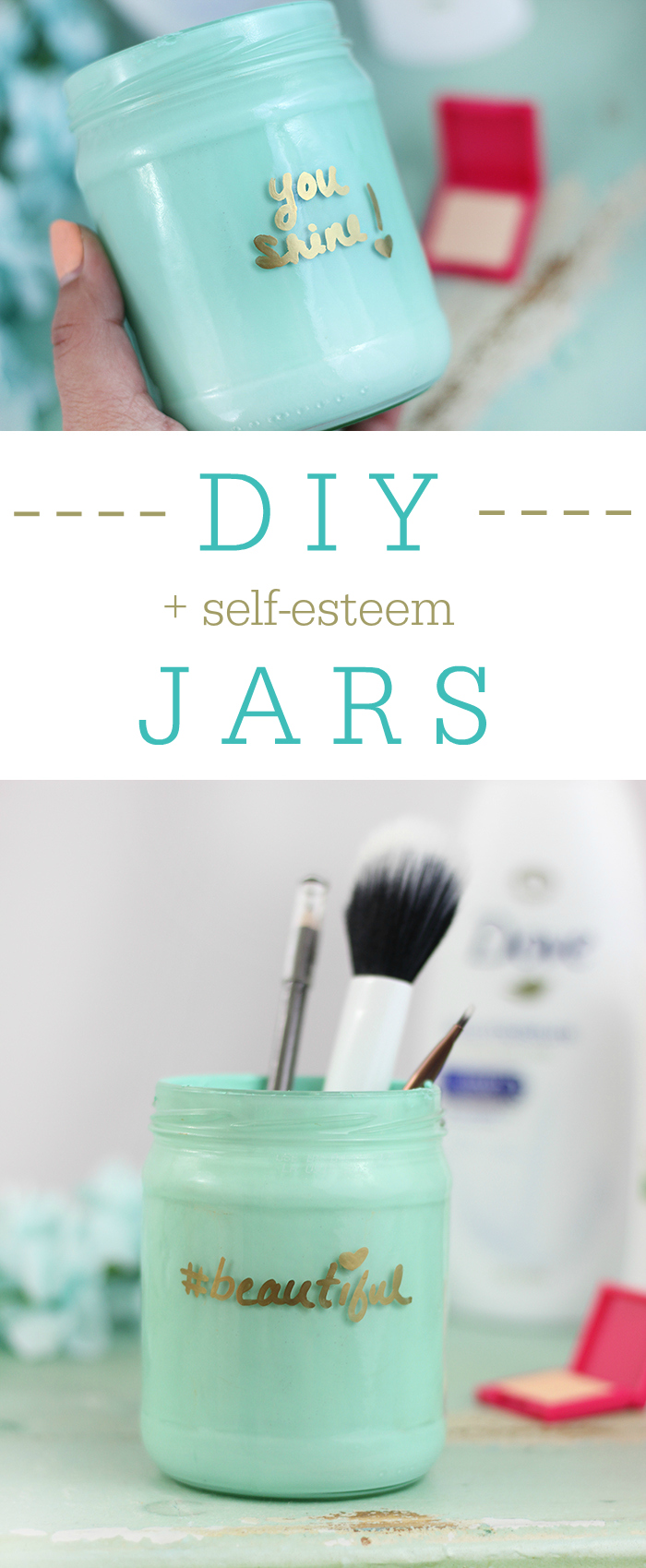 Sadly, it's so easy to say negative things when sitting behind the screen. If we all focus on only saying kind things online, I'm convinced the world with be a better place. We can join forces with Dove and do our part and taking part in their Speak Beautiful movement.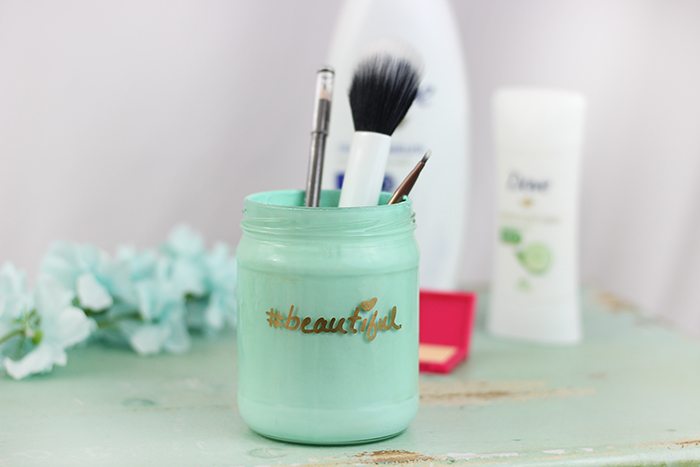 We can essentially… be the change we want to see in our world. Say something nice, do something nice and you'll have an impact on others.
DIY Positive Self Esteem Jars
I wanted to take this idea to the next level by coming up with a sweet and simple gift idea to spread positive messages for young girls.
Making them is so simple. I used upcycled salsa jars to make these, they are perfect because they are smooth and the perfect size to store cosmetic brushes or to use as a pencil holder. I started by painting the inside of the jar with a pretty light teal color. Two coats were needed, so I let it dry before painting a second coat.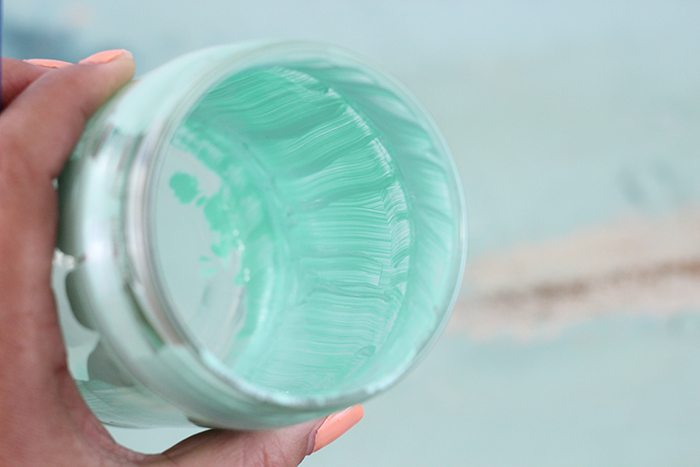 Meanwhile, you can write your positive self esteem messages even while the paint is drying inside.
For a really pretty jar that pops, use a gold paint marker. If you're planning to write words, I recommend using a gold marker with a fine tip.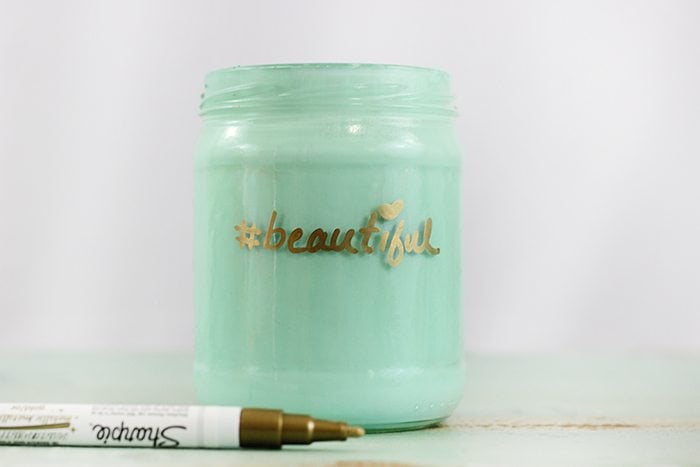 Some simple and sweet positive messages you can use are beautiful, you shine or you sparkle.  It will be a sweet reminder every time your gift recipient looks at them.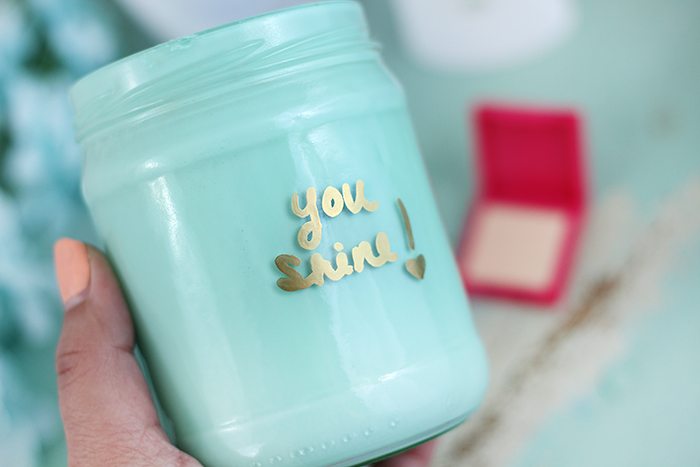 Join in supporting the Speak Beautiful campaign by shopping for your favorite Dove products at Sam's Club!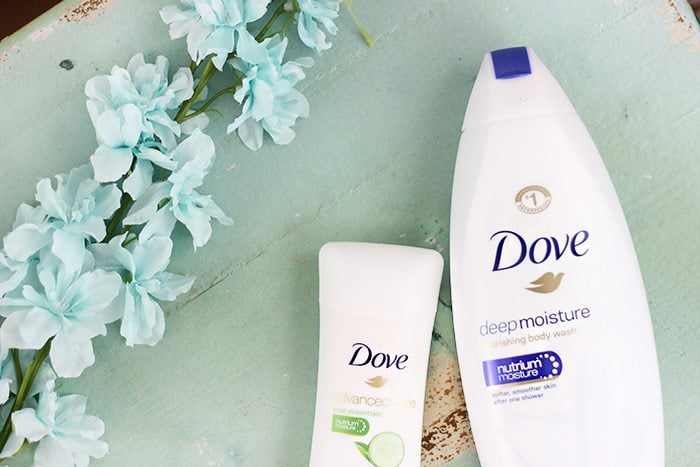 Stocking up on Dove is easy at Sam's Club. They sell your favorites in convenient multi-packs.
Dove Deodorant Cool Essentials is available in 3pks and offers up 48-hour protection in a refreshing cucumber and green tea scent.
Dove Deep Moisture Body Wash 24 oz.  is available in 3pks for a creamy moisturizing body wash for your shower.
Dove Cool Moisture Bar is available in a 16 ct pack for a radiant bar with the refreshing scent of cucumber and green tea.
Dove Daily Moisture Shampoo & Conditioner that offers up a smoother look for hair.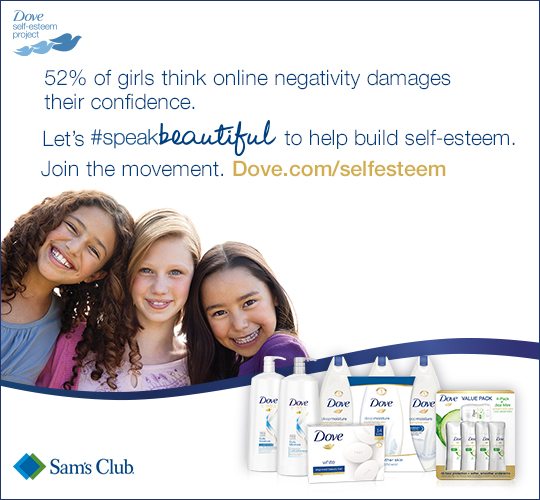 Shine on, friends and #SpeakBeautiful!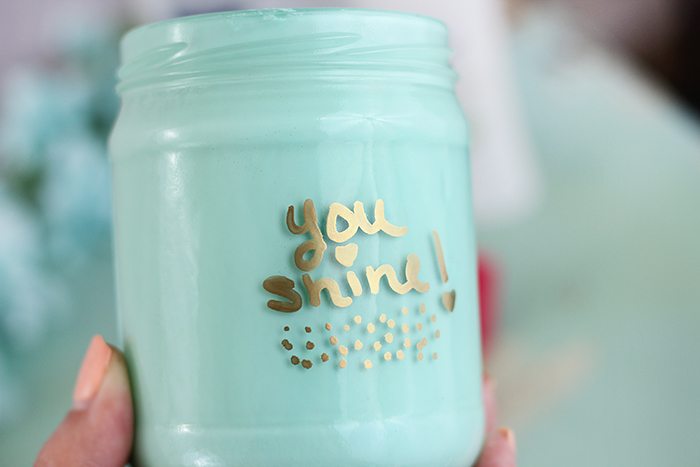 Do you know any young girls that could use a confidence boost? What would you write on your jar?