There's so much to celebrate about summer. It's a season full of long days, vacations and parties. When the weather is hot, keeping hydrated is really important. Making it fun is an added bonus. Today, I'm sharing a fun idea that I had to create a summer hydration station complete with perfectly refreshing ideas. I'm also excited to tell you about Froozer which is made with 100% whole fruit. These treats are my new go-to frozen snack to cool off with. This is a sponsored collaboration with Froozer, all opinions are my own.


Refreshing Frozen Treats
When it comes to feeling refreshed on a hot sunny day, reaching for an ice cold beverage and some fresh cut fruit is always a must. For something unique that the whole family will love, there's a great new frozen treat to add to your list. If you haven't heard yet, Froozer is a new option that's actually made with 100% whole fruit. You won't find any added ingredients like juice or concentrate. They've found a way to blend the perfect REAL fruit flavors together for a creamy and rewarding snack. It's one of those products that you'd be more surprised to find out what's NOT in them.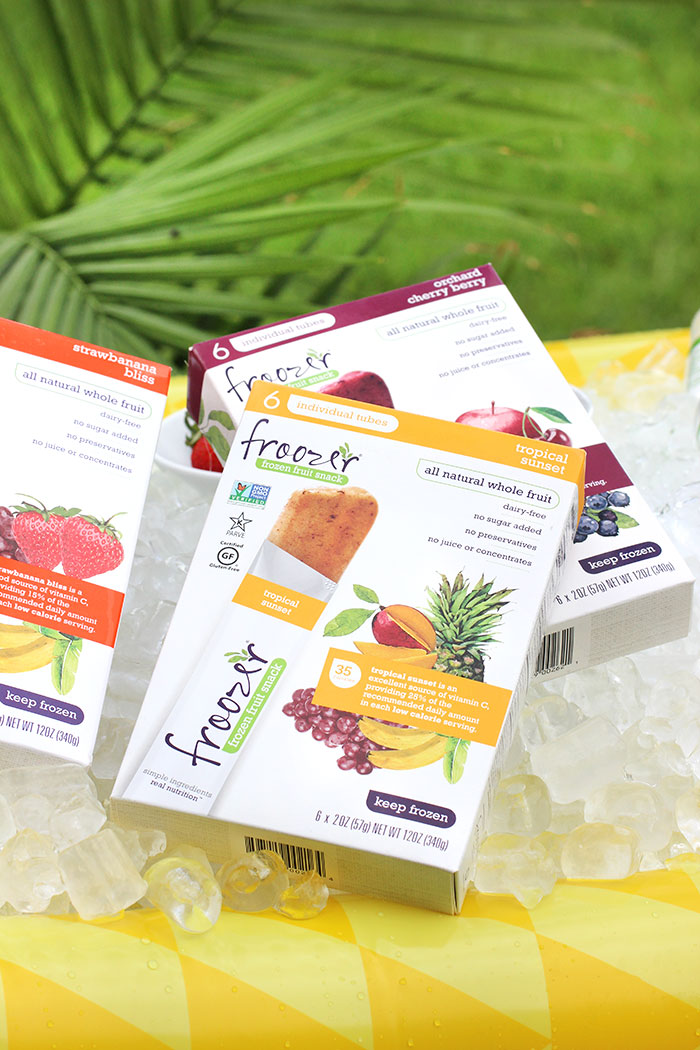 With four delicious flavor combos to choose from, summer just got tastier. My absolute favorites are Blue Ahola and Tropical Sunset. They both have pineapple in them and it's official, I love it so much. Definitely my fruit of choice, these flavors make me feel like I'm on a tropical vacation for a few minutes. Froozer also offers Strawbanana Bliss and Orchard Cherry Berry for your snacking pleasure.
Froozer is a great tasting frozen snack made with 100% fruit–all the goodness and great taste of perfectly ripened fruits, with no added sugar, juice or concentrate.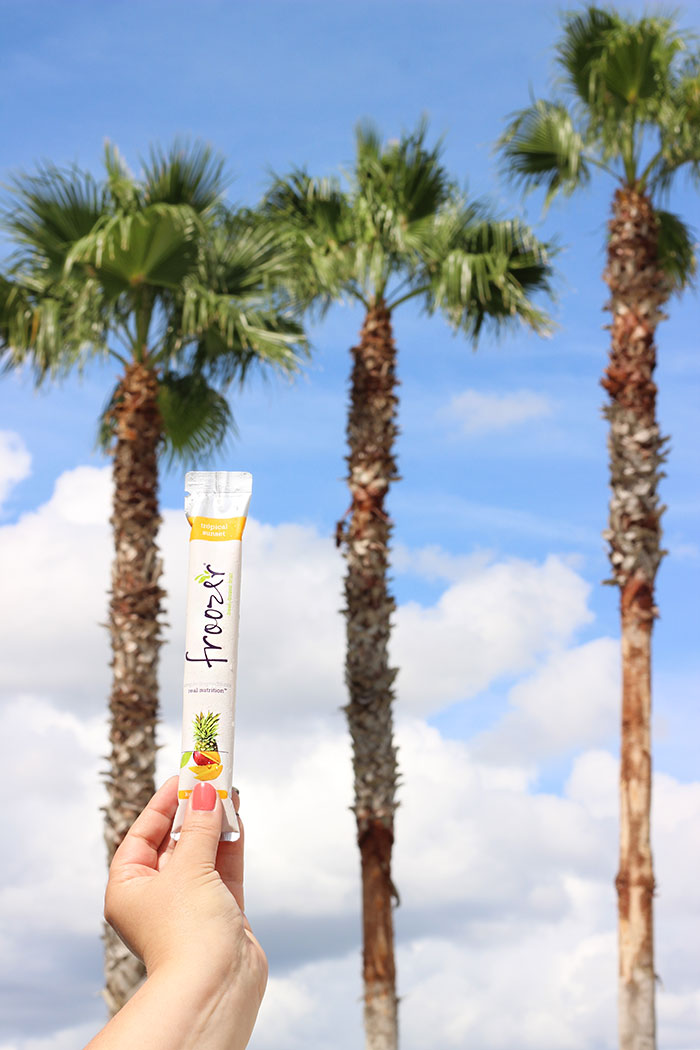 DIY Hydration Station
For a fun summer, building a quick hydration station is a fantastic idea if I do say so myself. I've been smitten with the idea of using a pool floatie as a cooler, especially for a summer party. Can you blame me for wanting an adorable pineapple float? The best thing about buying one is that you can actually use in the pool when you're not using it to serve up refreshing goodies.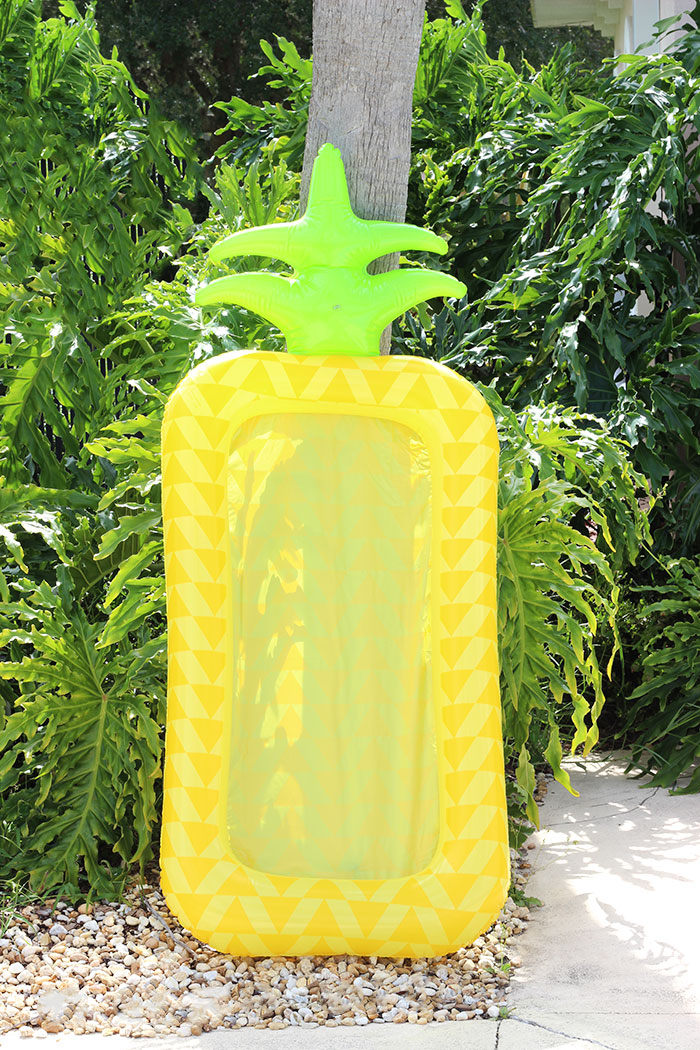 Blow up your float and fill it with ice. I used about 20-25lbs of ice to fill mine.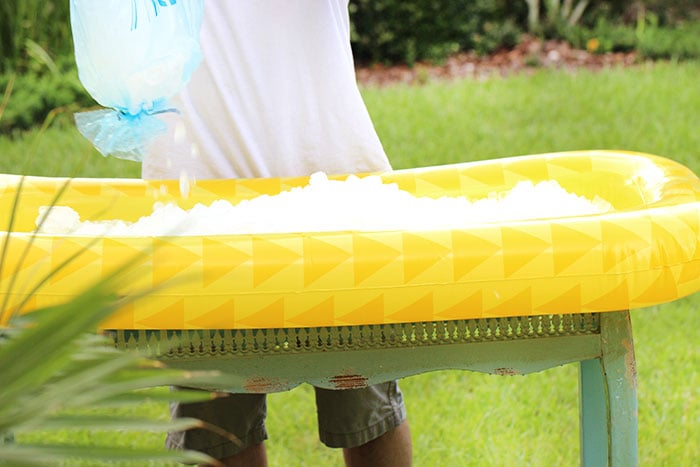 Hydration Station Ideas
Water is a must for keeping hydrated. Mini bottles of water are perfect for a hydration station. For an added twist, serve fresh mint or blueberries to naturally flavor the water and are small enough to squeeze through the bottle top.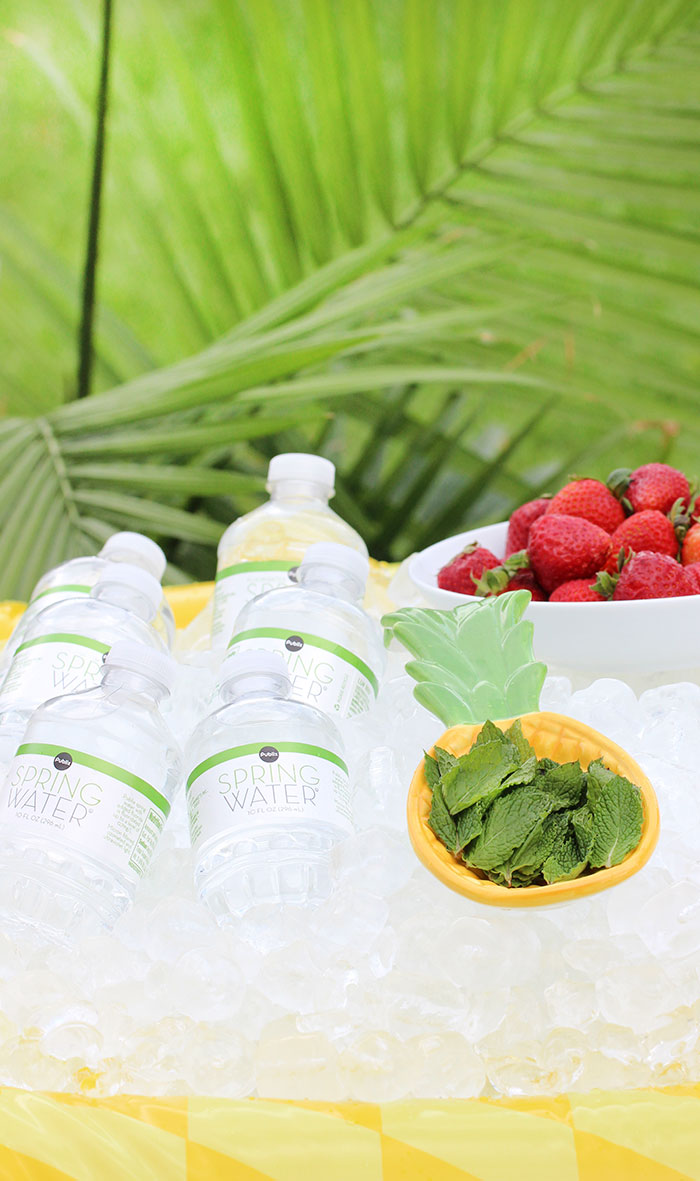 Fresh hydrating fruit is a perfect add on to a hydration station. Make it fun and colorful by choosing fruit like pineapple, strawberries, blueberries, and grapes.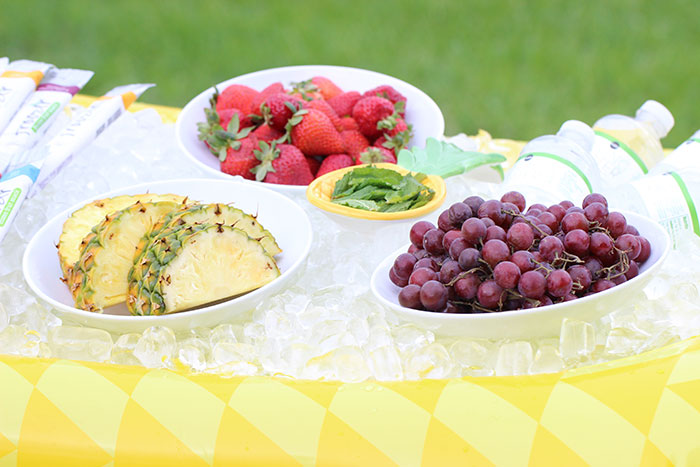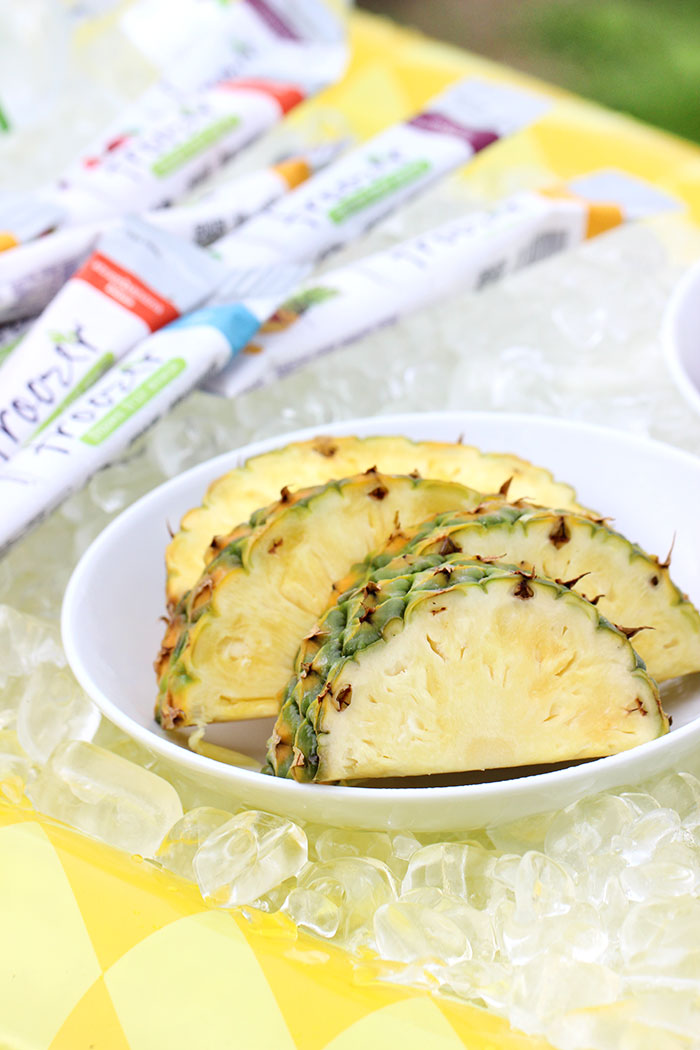 Frozen treats are a must on hot steamy days when everyone is feeling hot and the kids are practically melting from playing all day. Froozer is an amazing addition to a hydration station with all real fruit to fuel you. Froozer is a really convenient treat with their easy grab and go tube. You simply tear off the top to reveal a yummy natural treat. Just right for getting kids a hydrating snack without the hassle of trying to get them to stay put.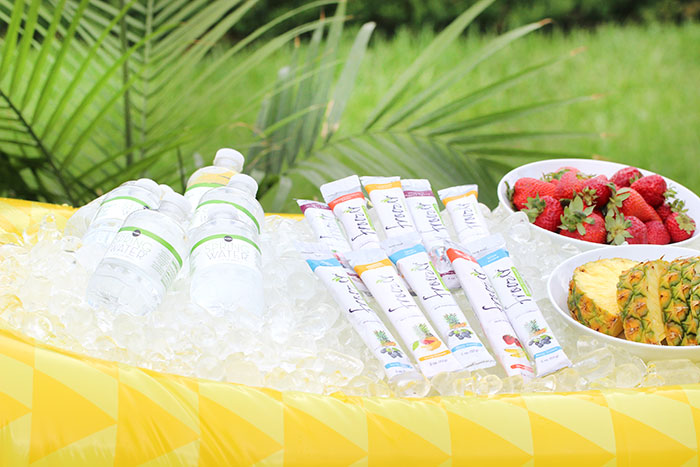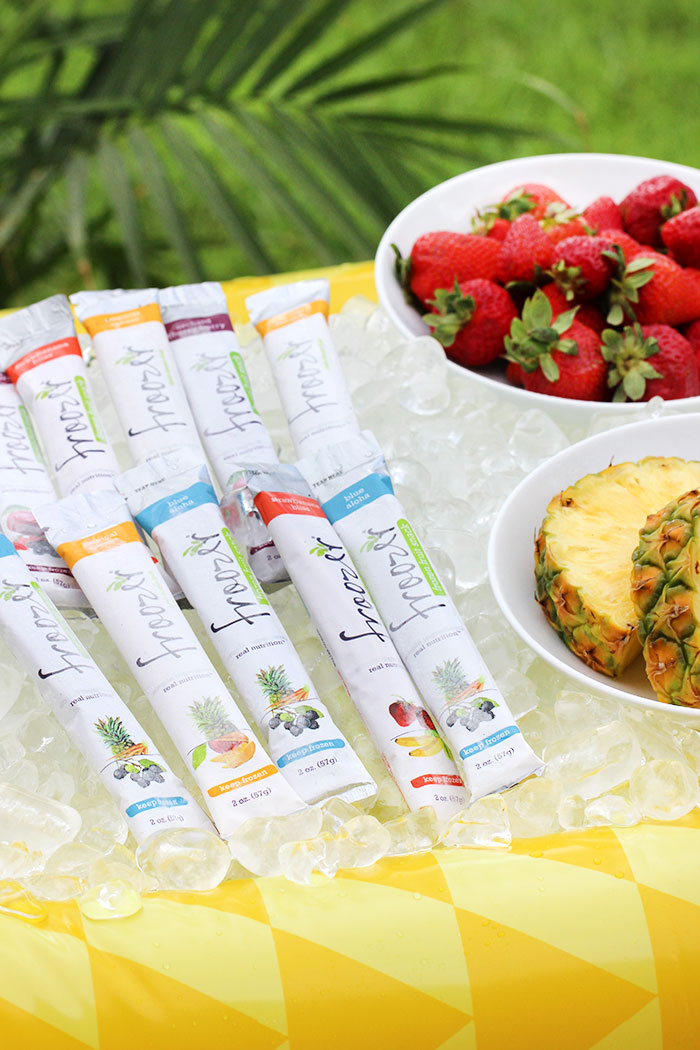 Add these froze treats to your hydration station and other fun summer plans, find out where to buy Froozer now! They are Non-GMO and made with 100% whole fruit! Total win!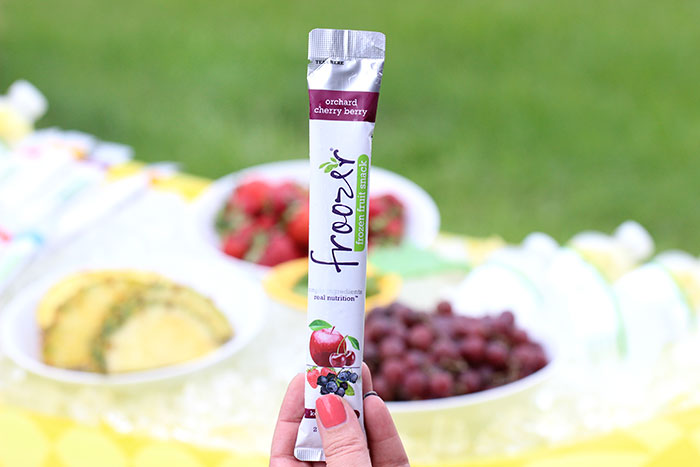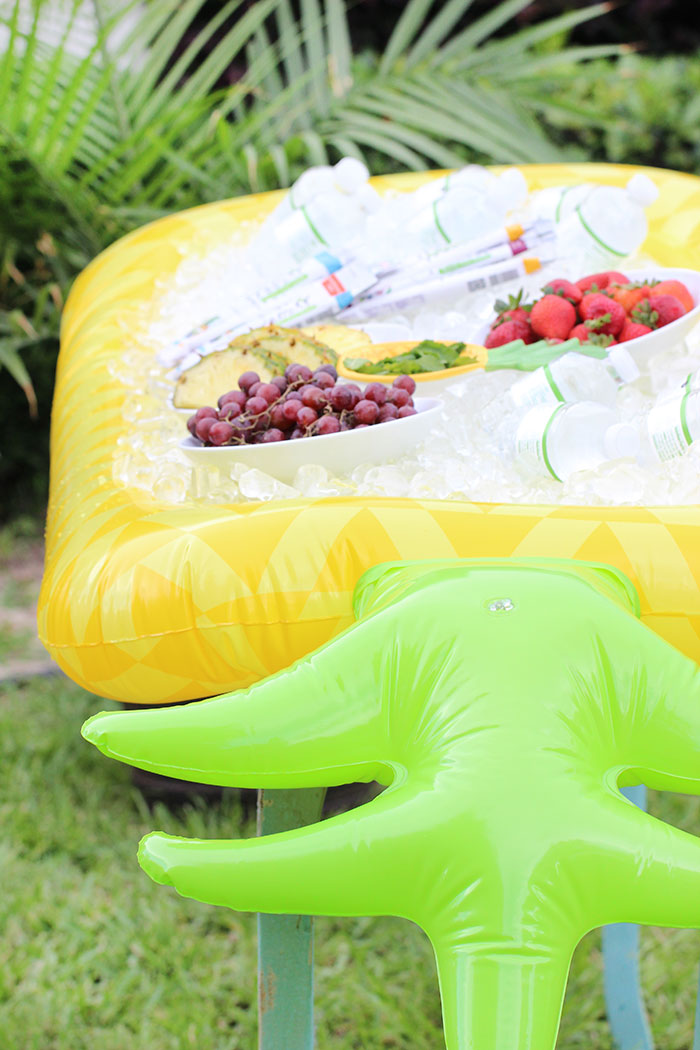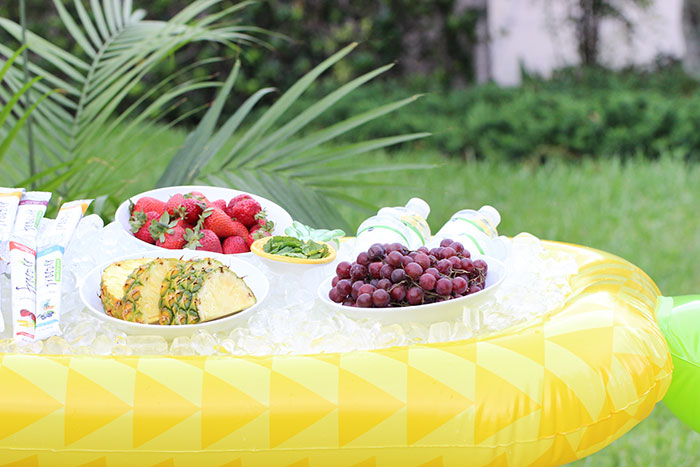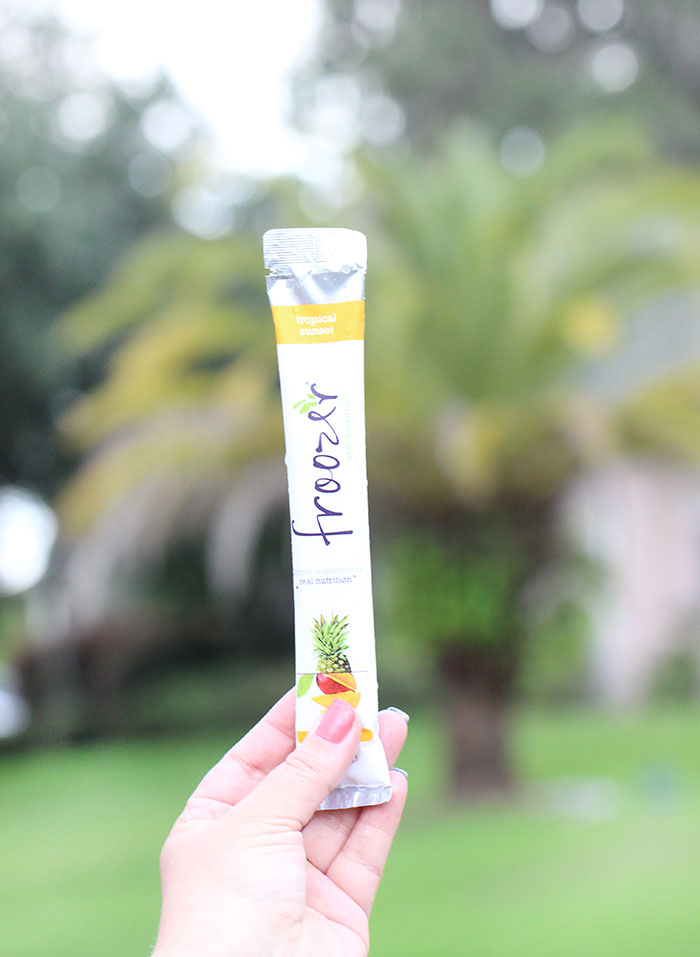 Before you go, click over here to get a coupon to save on your Froozer purchase. 
Have you tried Froozer yet?
Which flavor would you try first?