This is a sponsored post written by me on behalf of Post Consumer Brands. All opinions are entirely my own.
I still remember getting my first Nintendo gaming system as a kid. There was literally nothing as exciting as unwrapping it under the tree. For the weeks and months that followed, I played Super Mario Bros. like it was going out of style. I can still hear the theme song in my head. When the Nintendo Switch came out, you better believe we were beyond itching to get one!

Fast forward to today and I had no idea that Nintendo and Super Mario games would literally become a tradition of sorts for my family. Before I could blink, my husband ordered one. I swear that I didn't see my husband for a good week while he "tested" it out. Hey, I don't mind. He is pretty brilliant when it comes to figuring out video games so that when I can squeeze the time in, he can very lovingly (I mean patiently, really) teach me how to play. You work the tech and I'll make the tasty snacks for family time. It totally works.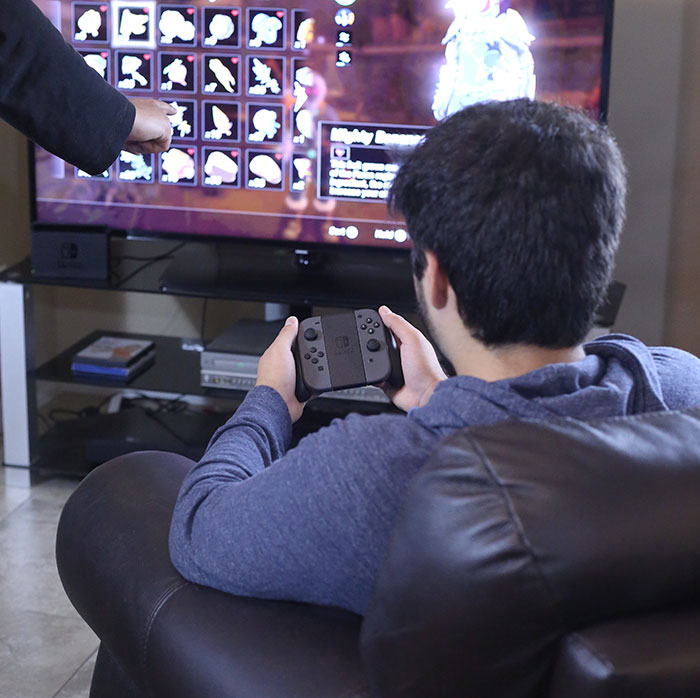 If you've been just as excited about the new Nintendo Switch, which has a left and right Joy-Con built right into the console, Post cereal has an exciting sweepstakes that you'll love! I'm excited to share how you can try your hand at winning a Nintendo Switch Console and New Super Mario Odyssey Video Game Prize Pack.
Make Magical Milkshakes
This yummy Magical Milkshake recipe made with Malt-O-Meal® Marshmallow Mateys cereal just might summon a little bit of extra luck. This fancy milkshake is so easy to whip up! I made it fancy by adding a little pink frosting to the rims of my glasses and using some of the cereal to line it.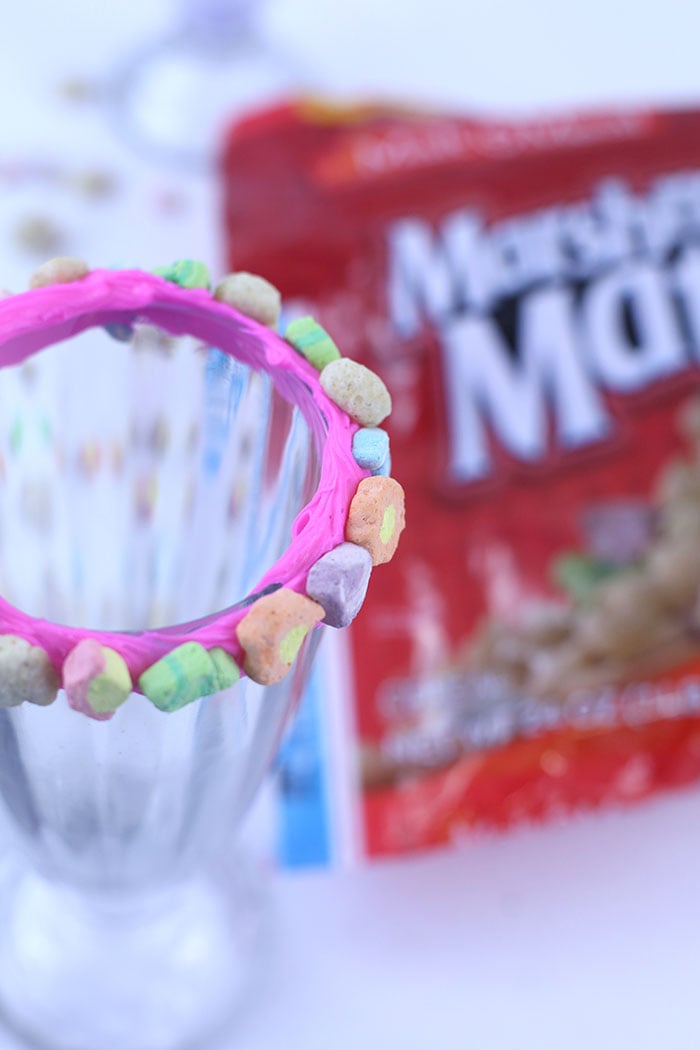 I made a basic milkshake and took it over the top by adding Malt-O-Meal Marshmallow Mateys and a couple of drops or purple food coloring.  Then, to top the milkshakes, I used whipped cream, colorful sprinkles, more cereal and some cotton candy. So much fun! And the great thing is that with over 35 flavors, Malt-O-Meal has something for every taste bud in the family.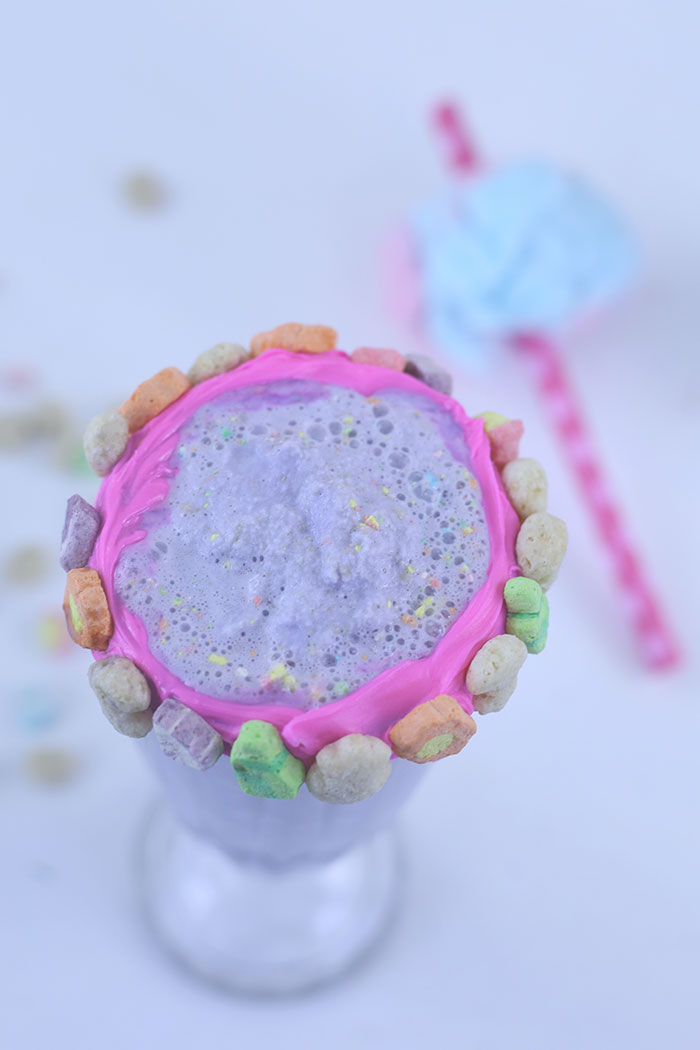 Ingredients
3 Scoops of Vanilla Ice Cream
1/2 Cup Milk
1/2 Cup Marshmallow Matey's Cereal
Purple Food Coloring
Optional Ideas:
Top with your choice of whipped cream, colored sprinkles, more cereal and cotton candy.
Line the rim of your glass with frosting and more cereal.
Instructions
Add ice cream, milk, cereal and a couple drops of food coloring to the blender. Blend until all ingredients are combined. Top with your choice of fun and whimsical ingredients like whipped cream, more cereal, sprinkles and cotton candy.Enjoy!
7.6.7
282
https://cutefetti.com/2017/10/magical-milkshakes.html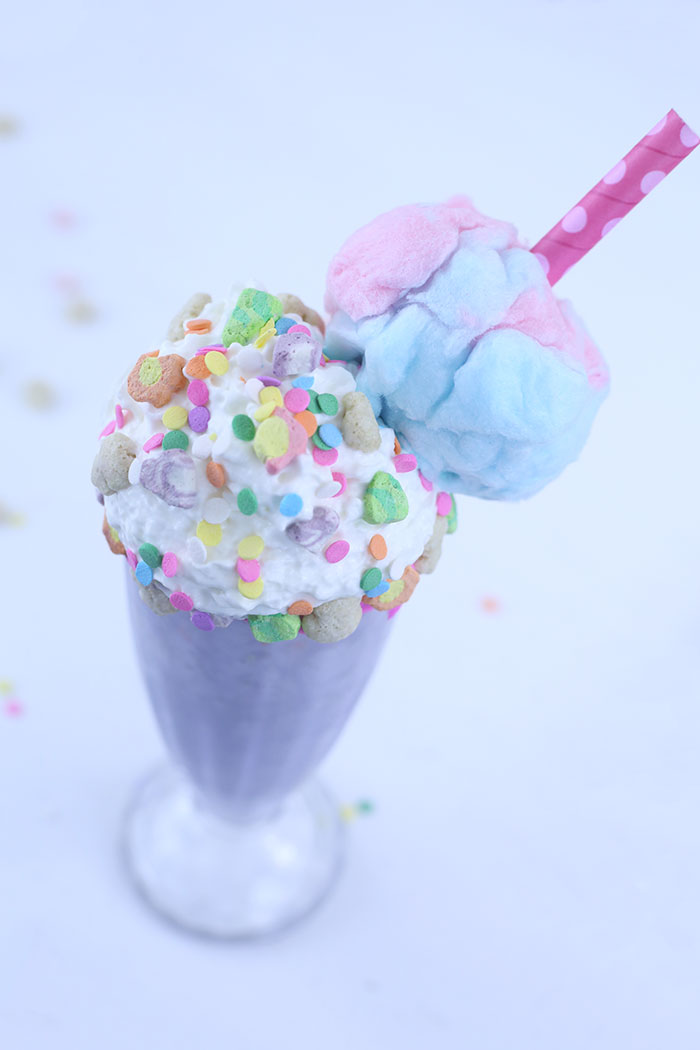 As a family, we've literally spent days working together to conquer entire Mario games, level by level. When we first started thinking about getting the Nintendo Switch, my husband was most excited about the upcoming Super Mario Odyssey game that will be available October 27th. We're definitely counting down the days until we can play. If you haven't heard about it, you'll be counting down the days with me. This interactive game offers up next-level worldly adventures. Don't worry, we'll still be trying to save Princess Peach. I wouldn't have it any other way. But our rescue efforts will be taking place in amazing almost jaw-dropping new places like New Donk City where skyscrapers rule. This sandbox-style 3D Mario adventure is packed with secrets and surprises, and with Mario's new moves like cap throw, cap jump, and capture, you'll have fun and exciting gameplay experiences unlike anything you've enjoyed in a Mario game before. I absolutely can't wait to save the Princess from Bowser's clutches and foil his dastardly wedding plans. Are you with me?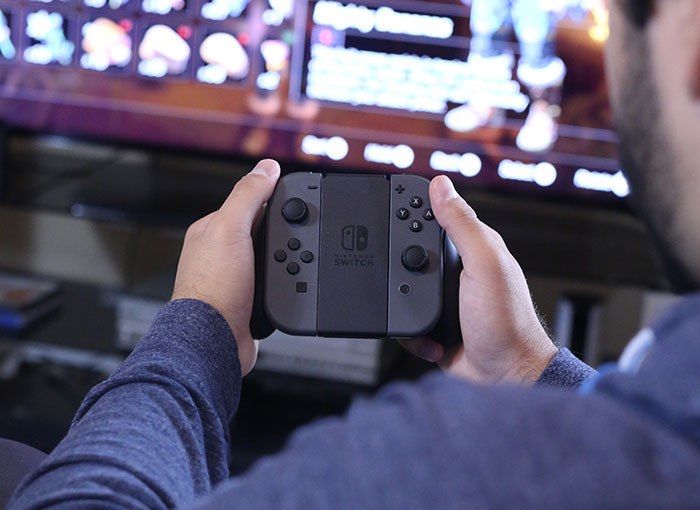 POST & NINTENDO SWITCH PRIZES
Win 1 of 500 Nintendo Switch Console + New Super Mario Odyssey Video Game Prize Pack!
Here's what you need to know!
Purchase participating Post cereal. With classic favorites like Honeycomb®, Honey Bunches of Oats® and Grape-Nuts®, there are so many tasty options. Look for the promotional boxes for your chance to win.
Find your code inside your cereal box and enter at: http://postsweepstakes.com/NintendoSwitch.
That's it!
This special promotion ends on 3/31/2018 and is open to legal residents of the 50 US/DC, 18 years of age or older.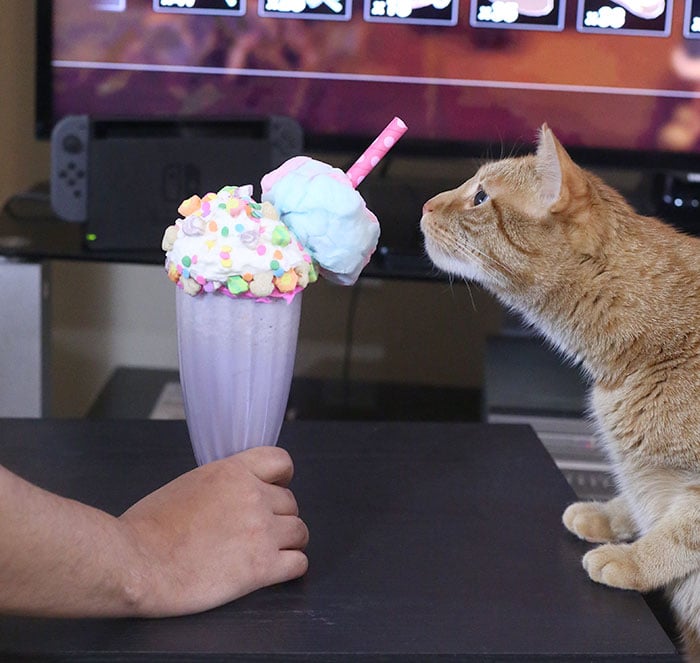 Good luck!!! This is seriously exciting!!
Which Post cereal are you going to purchase to enter to win? Do you have favorites or will you try something new?