This post is sponsored by General Mills. All thoughts and opinions are my own.
If you love trying the latest and greatest, you cereal-sly have come to the right place! I'm excited to share an all NEW selection of super fun breakfast options. Introducing, Trix™ Trolls with Marshmallows Cereal, Hershey's Kisses Cereal and Jolly Rancher Cereal available in-store at Walmart or via Walmart Online Grocery! Instant love!!! I'm so excited to share some fun DIY Cereal Bar ideas to celebrate these new inspired options!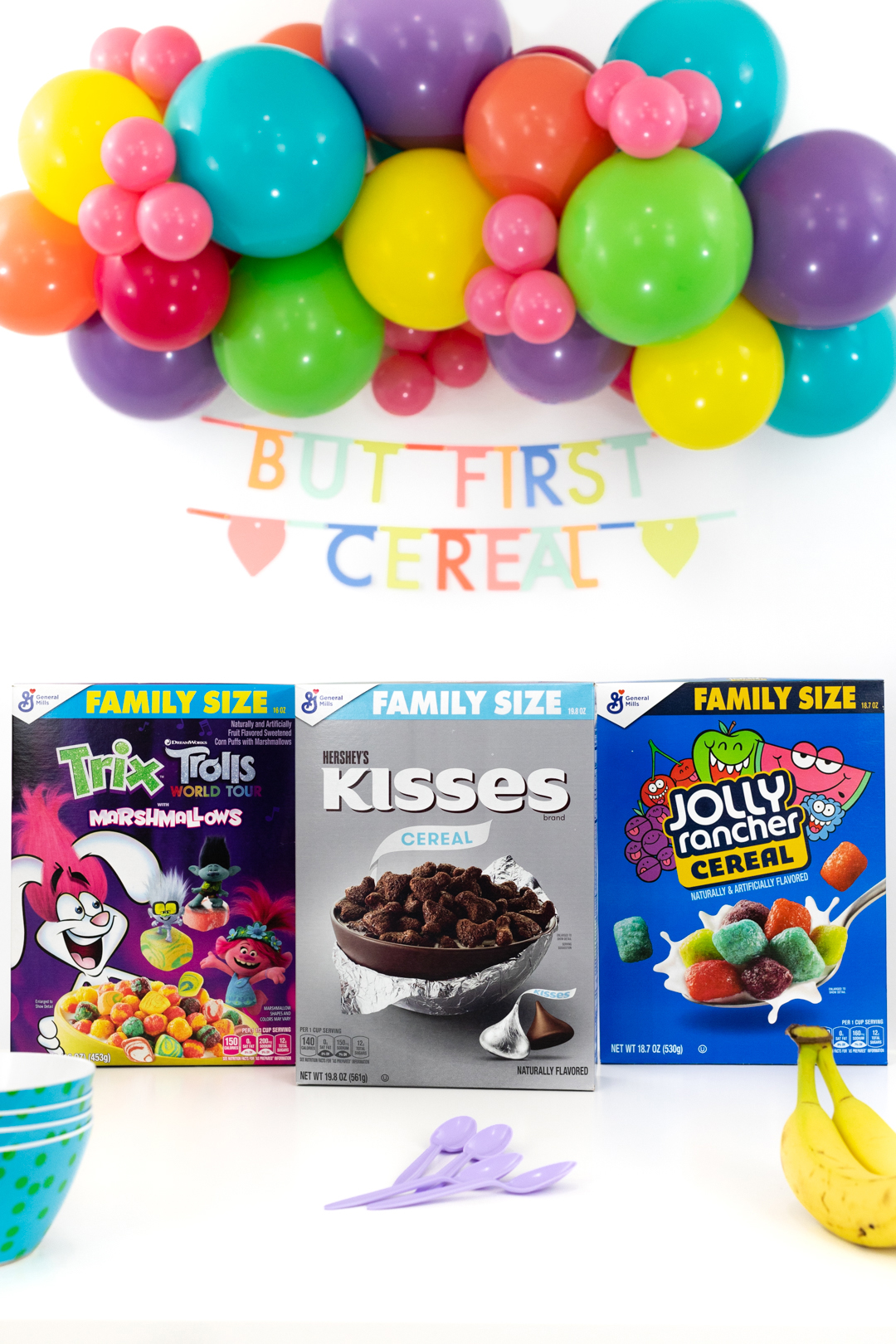 To celebrate these super fun and tasty new cereals, let's create a super simple but adorable breakfast bar.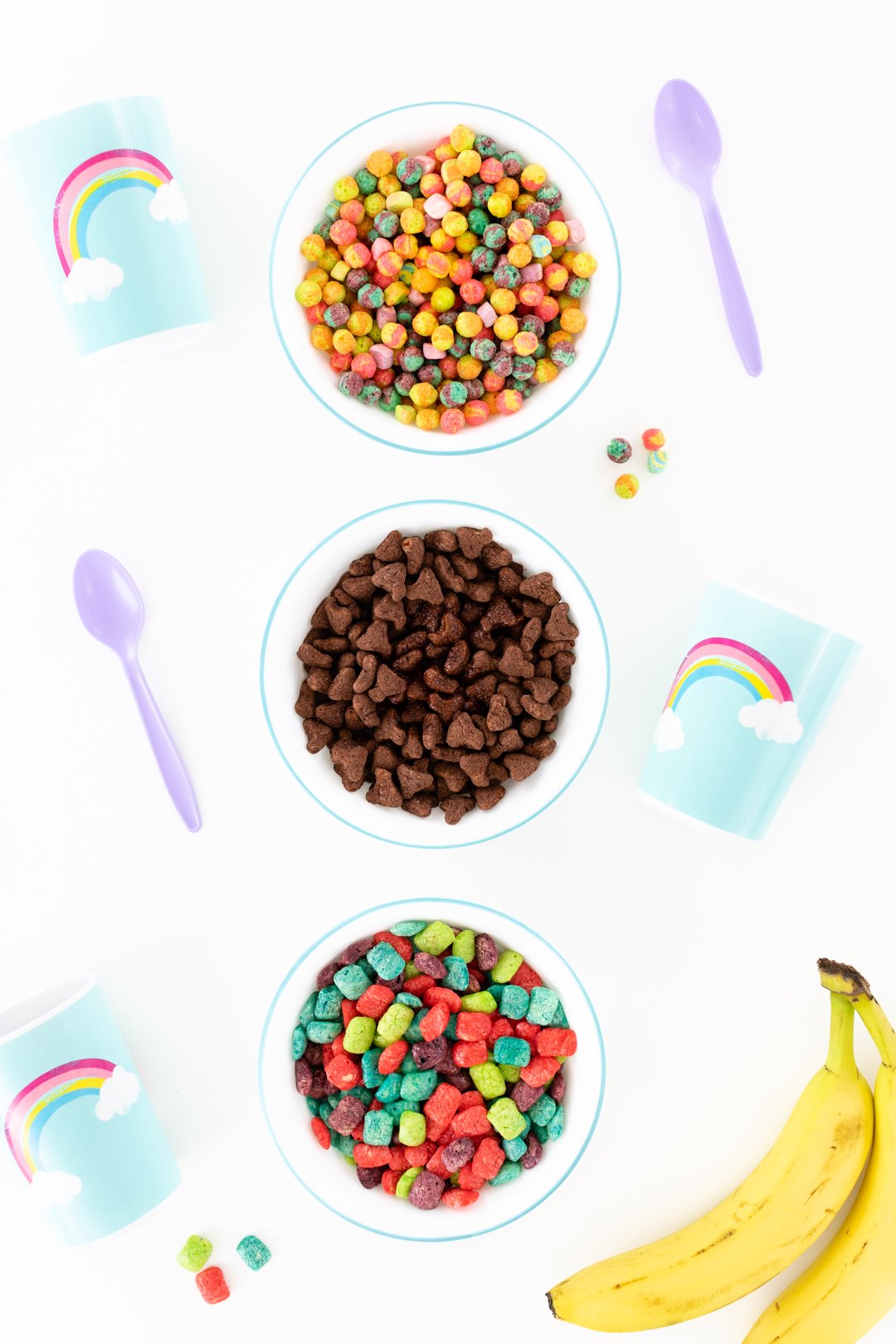 These new cereals will instantly be a hit because the flavors are so exciting. Add some fun toppings, selection of milk options and enjoy! Take it to the next level with some fun decorations!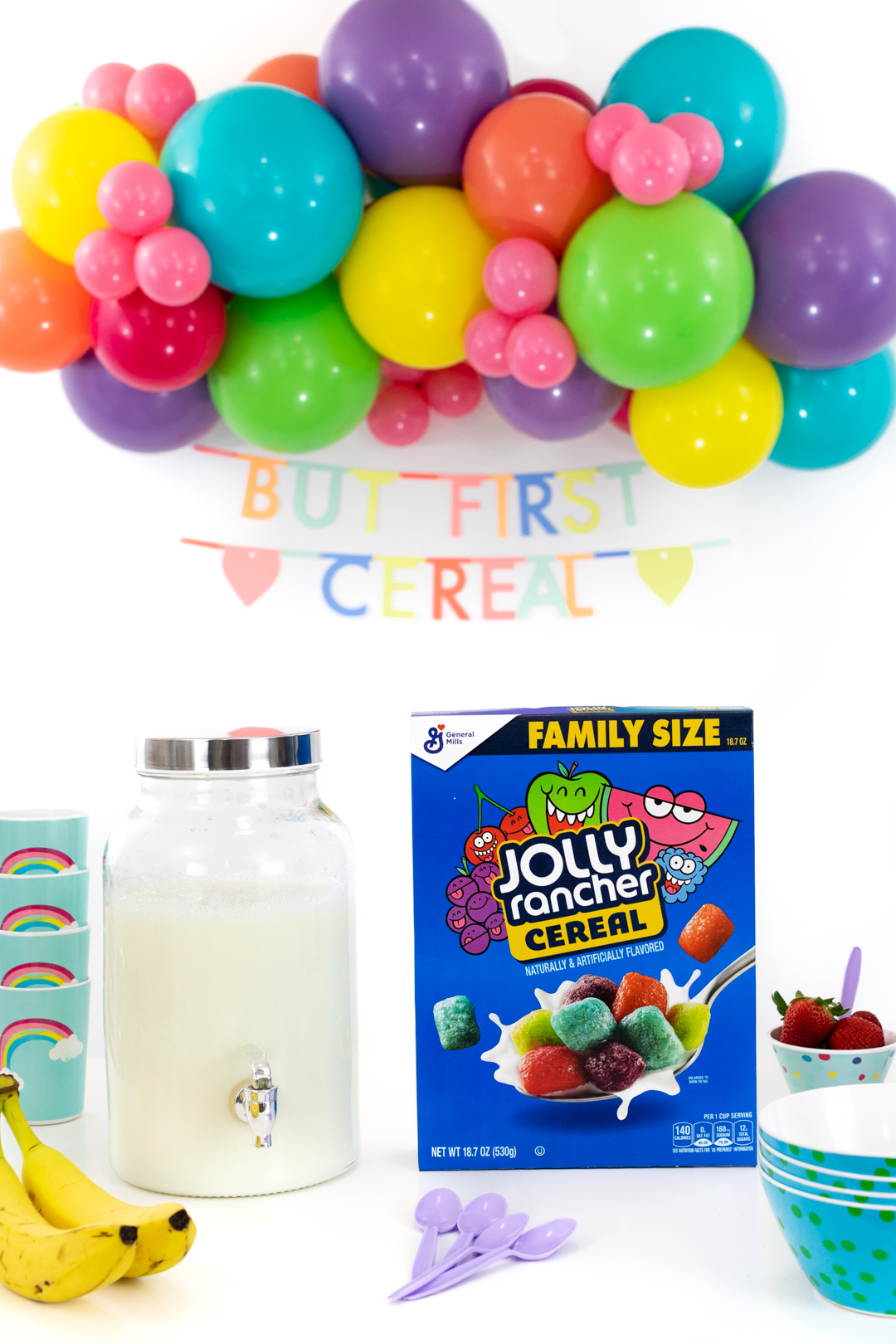 DIY CEREAL BREAKFAST BAR
Let's chat about how you can easily set up a fun cereal bar for breakfast. Keep it as simple as you like and let these exciting new cereal options steal the show!
Start by adding all three new choices to your Walmart shopping list:
Once you have these show-stopping cereals picked out, the rest will come together so easily!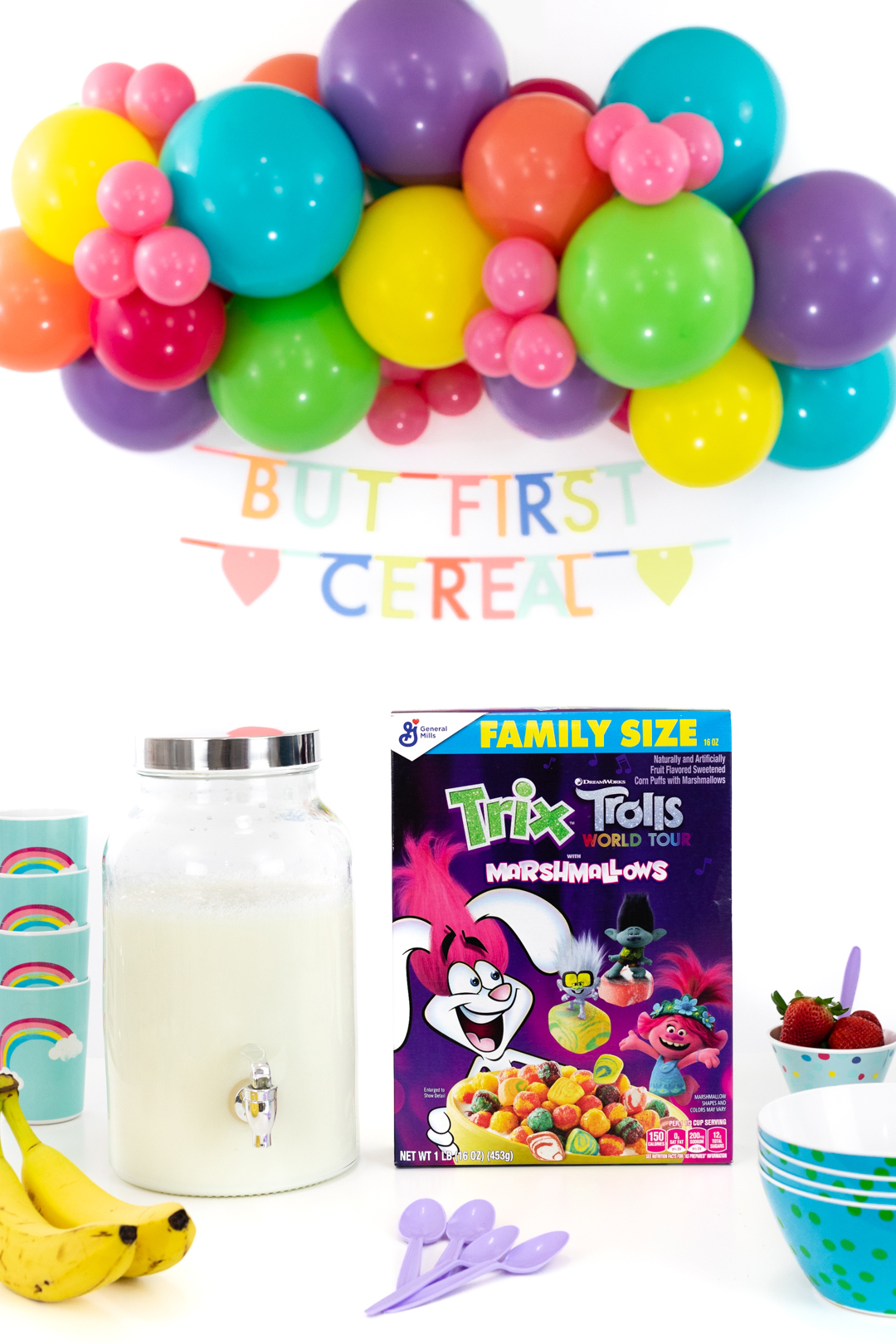 It's really easy to take your inspired cereal bar over the top! Create a sign that says "But First, Cereal". I love the trendy vibe! I purchased a DIY banner kit to make it happen easily. You could also print or draw your sign, too.
To make your fun DIY bar extra special, add a big playful balloon garland. I just love how these bright and colorful balloons really make the party pop.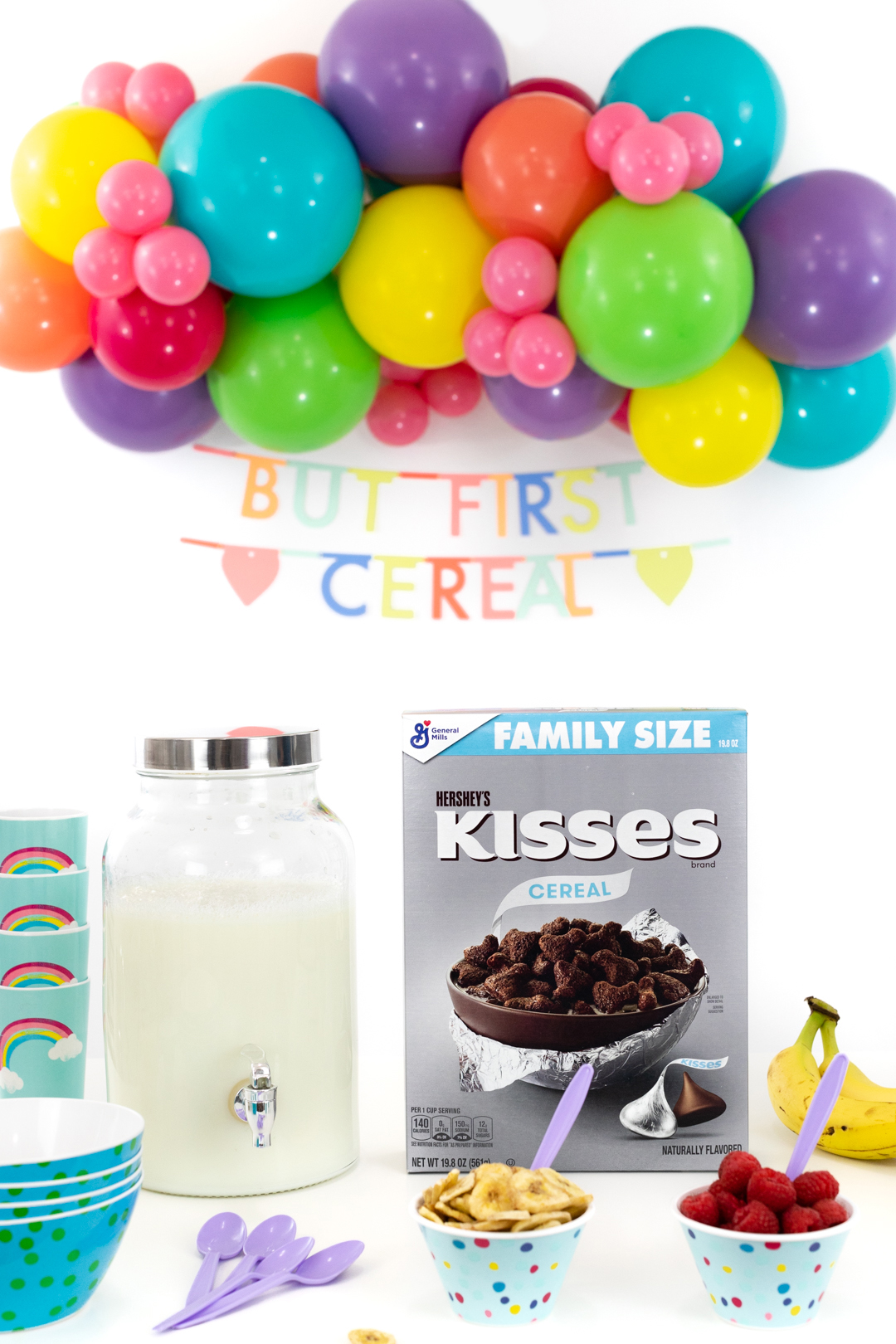 If you want to have even more options, add some fun cereal toppings and other sides.
Here are some ideas for thought-starters that will be so much fun to mix and match:
Strawberries
Raspberries
Blueberries
Blackberries
Bananas
Dried Bananas
Dried Cherries
Sprinkles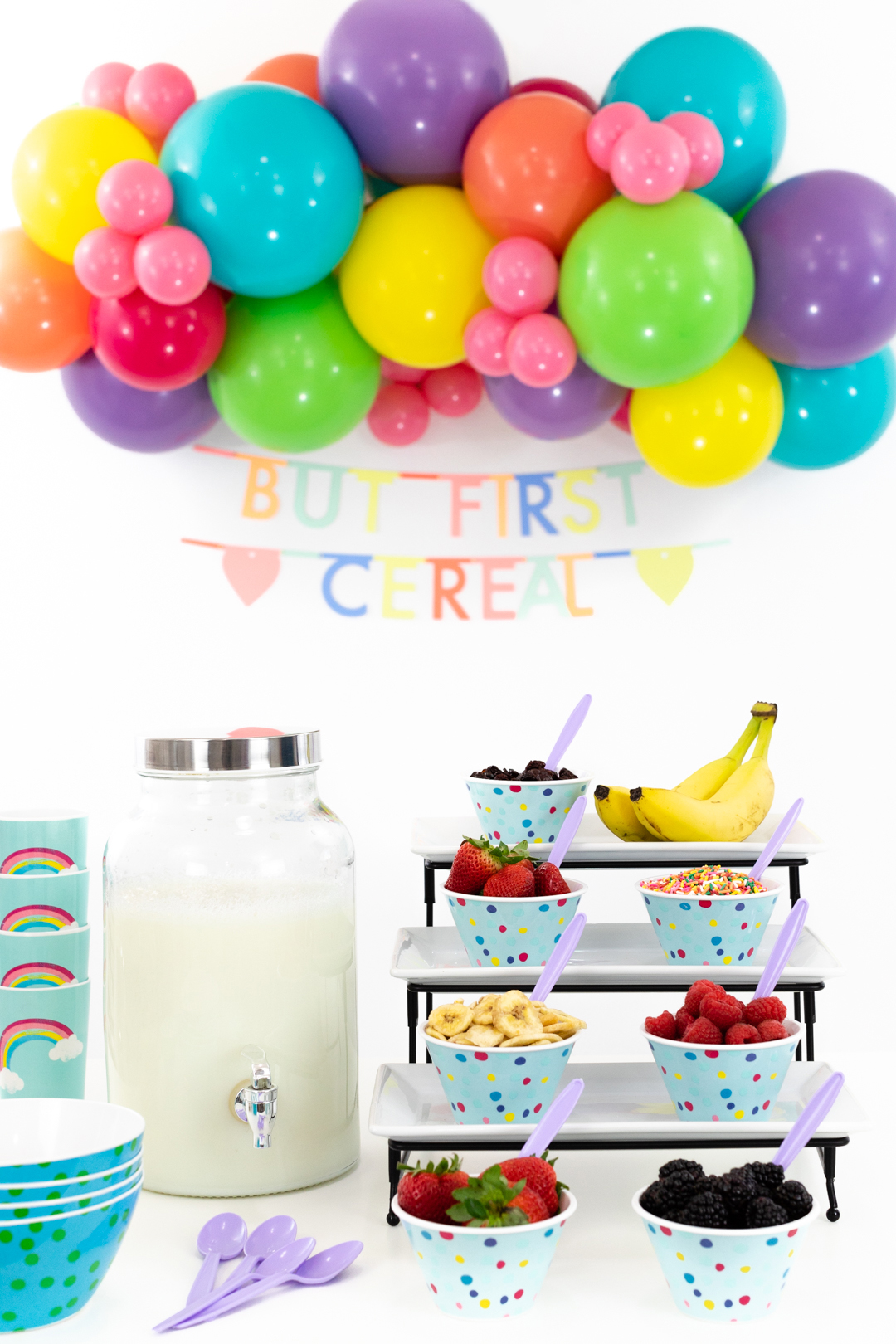 Don't forget the bowls and spoons, my friends!
These ideas would be so cool to serve for a sleepover! How fun would that be? The possibilities are endless for an extra special breakfast buffet with these new cereal finds! Have fun with it!
DreamWorks Trolls World Tour © 2020 DreamWorks Animation, LLC. All Rights Reserved. HERSHEY'S KISSES trademark and trade dress, conical configuration and plume device are used under license. JOLLY RANCHER trademark and trade dress are used under license.