There's nothing like an evening well spent with friends... aka your girl gang. Whether you're celebrating something special or any fun night-in, this Sweet & Savory Girls' Night Charcuterie Board will be absolutely perfect. With delish Triscuits topped with tropical flavors to other sweet treats there will be something tasty for all your best girlfriends. Best part is that you can shop ingredients conveniently at Walmart in-store or with Walmart Online Grocery. This is a sponsored post, all opinions are my own.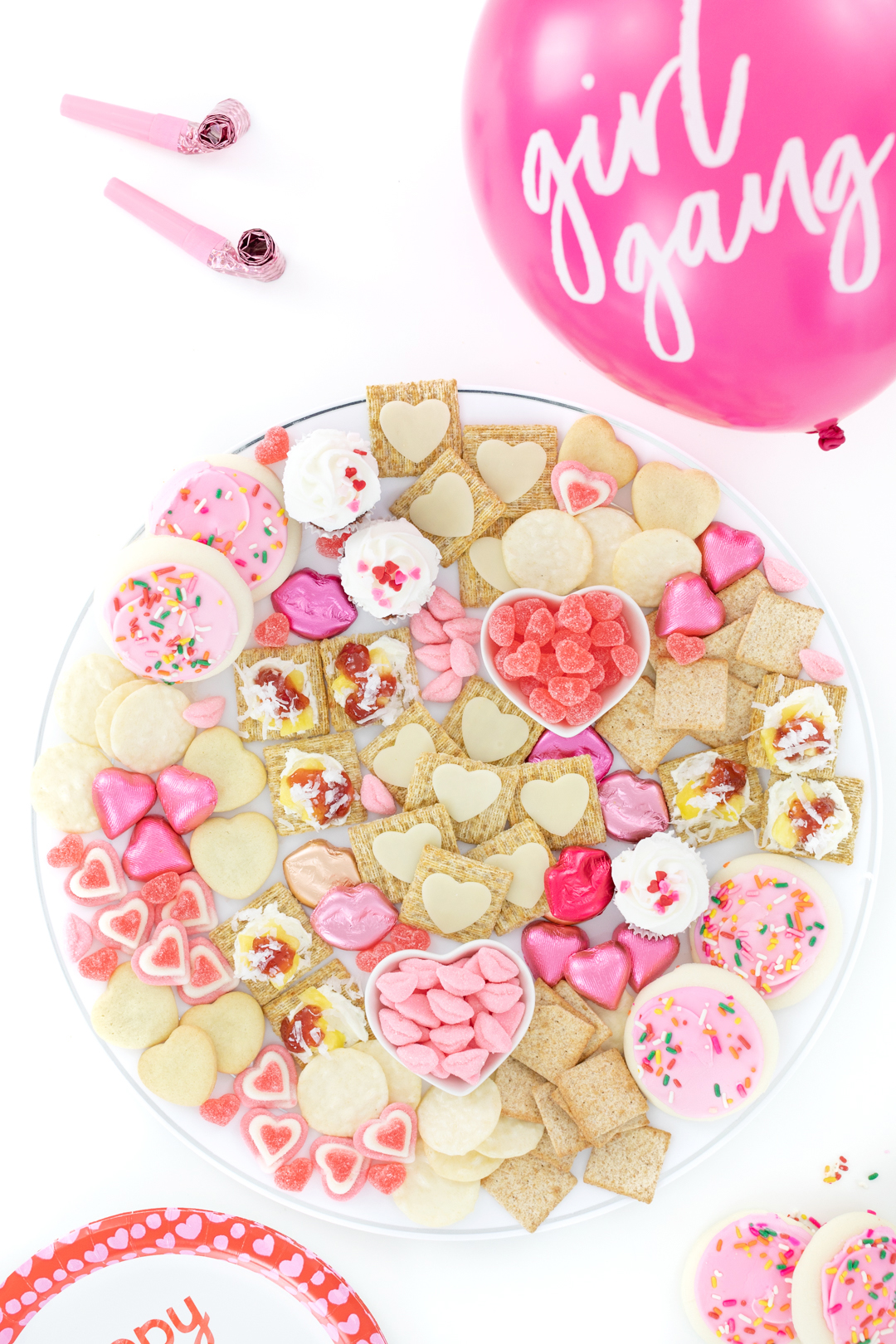 I'm all about snack boards and dessert charcuterie boards right now. Mixing the best of both of these into one is just perfect! It doesn't get better than appetizers and desserts on one easy entertaining tray. So let's dig in! It's time to share some tasty and fun ideas that will be perfect for ladies night-in.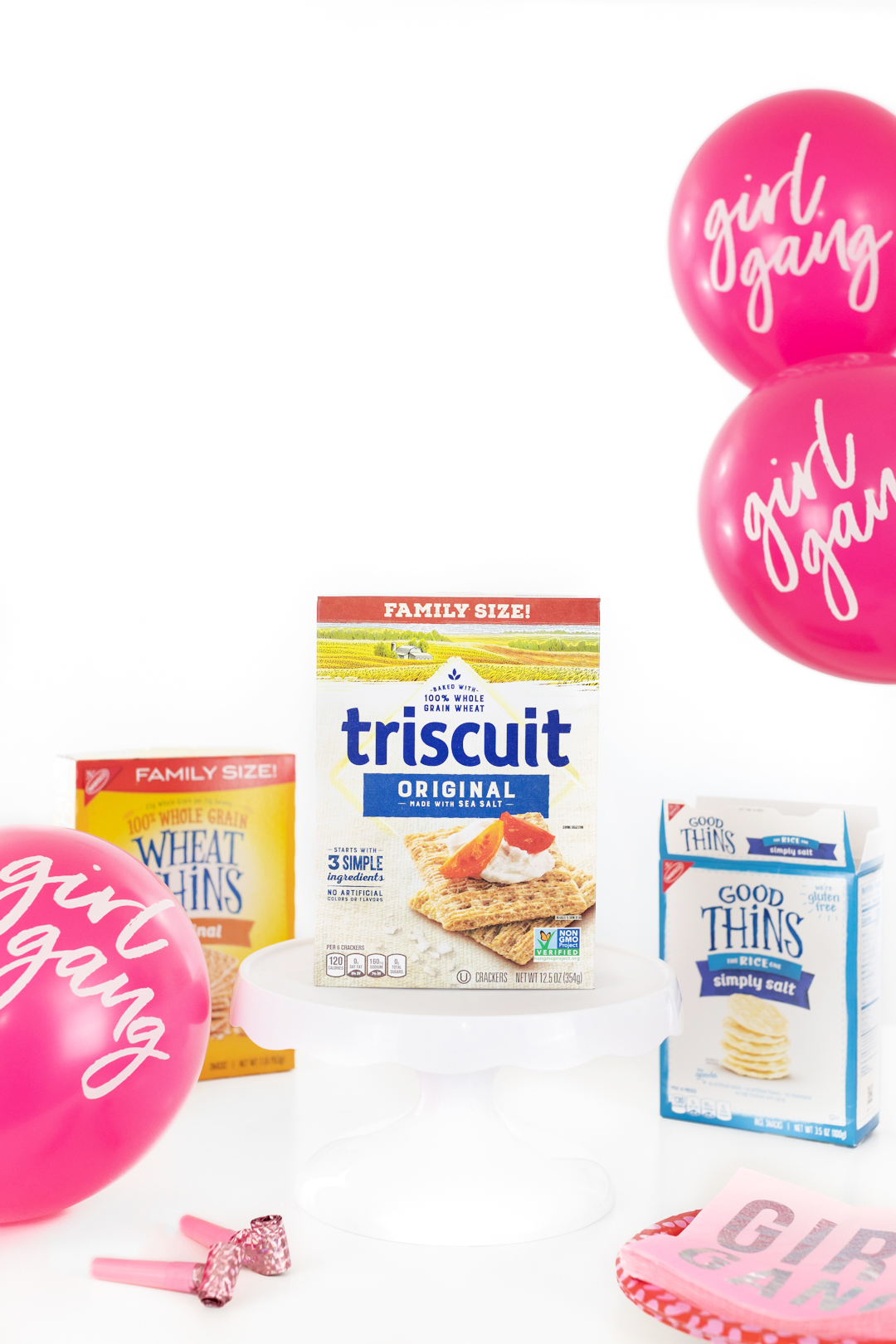 SWEET & SAVORY CHARCUTERIE BOARD
Are you looking for the perfect foods and desserts to serve to friends, I have some yummy ideas to share with you. First up, I have a fun Triscuit recipe from Chef Levi with all the sweet tropical vibes!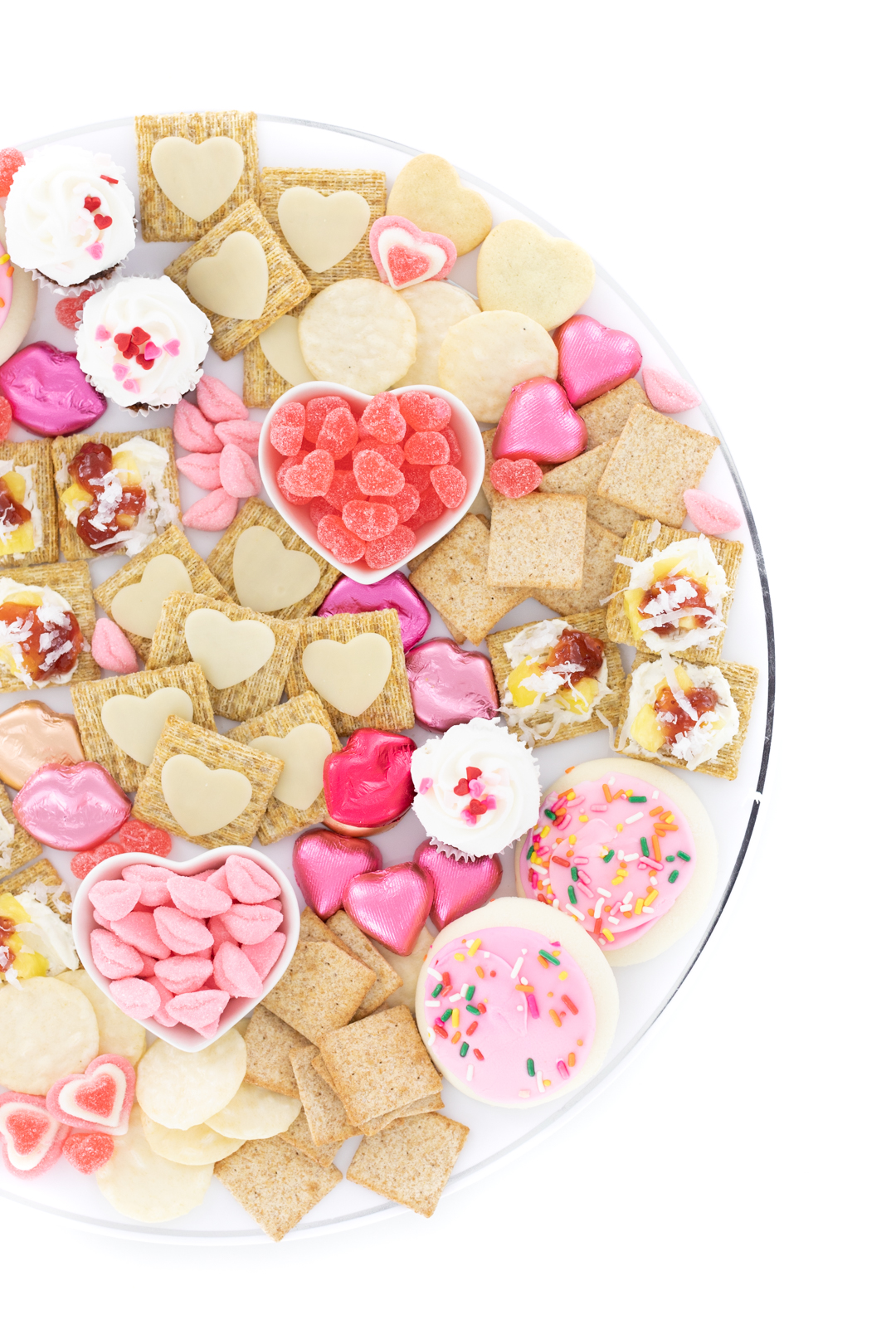 TROPICAL TRISCUIT RECIPE
With a handful of ingredients, you can make these unique sweet and savory appetizers bites to add to your charcuterie board.
Here's what you need:
Cream Cheese
Chopped Pineapple
Strawberry Jelly
Coconut Flakes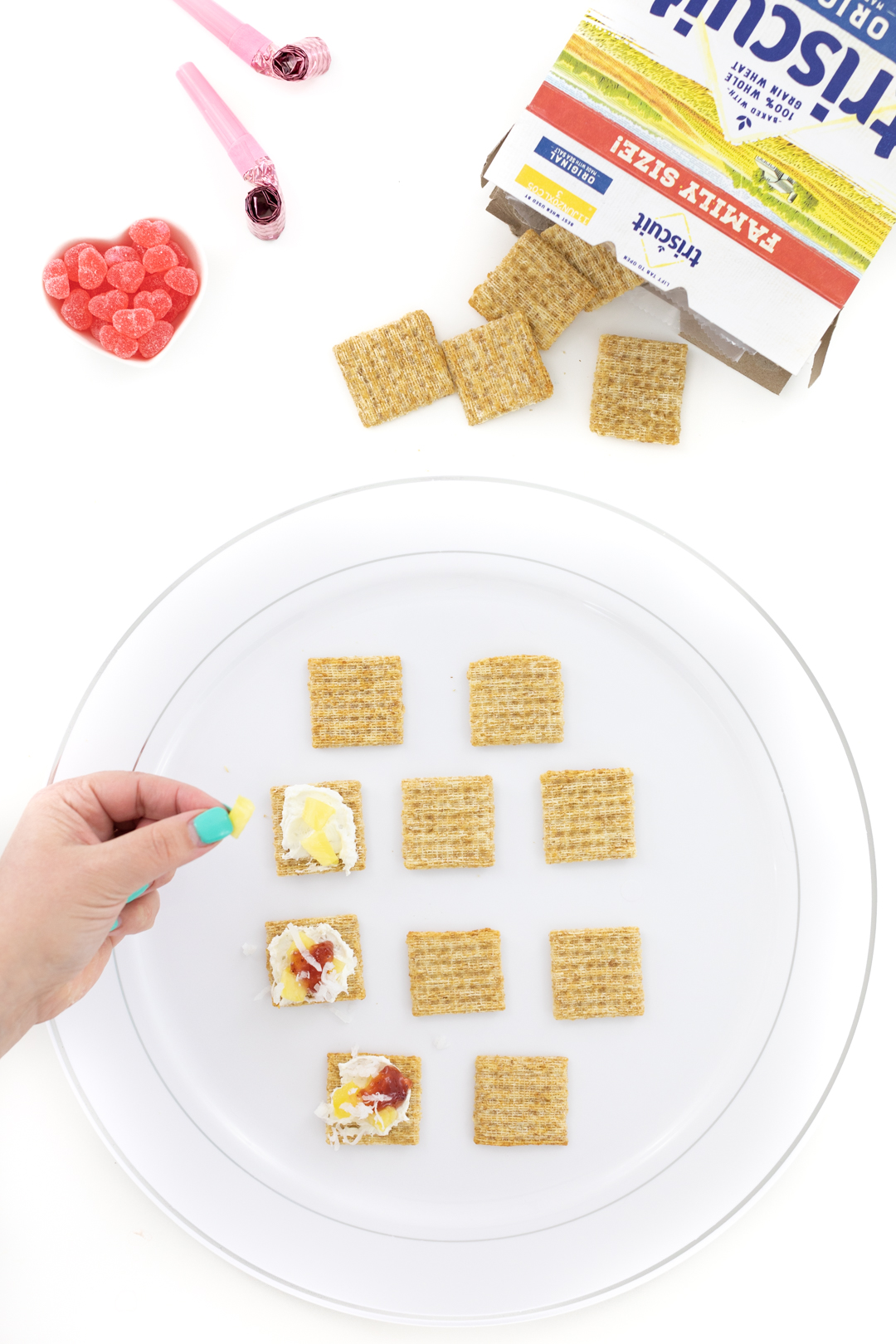 Lay out your Triscuits, add a smear of cream cheese on top of each. Add a small amount of chopped fresh pineapple on top. Add a little strawberry jelly on top of the pineapple and finish off with a sprinkling of coconut flakes.
Can you say yum? That's it! You now have a fun snack to make the night more tasty.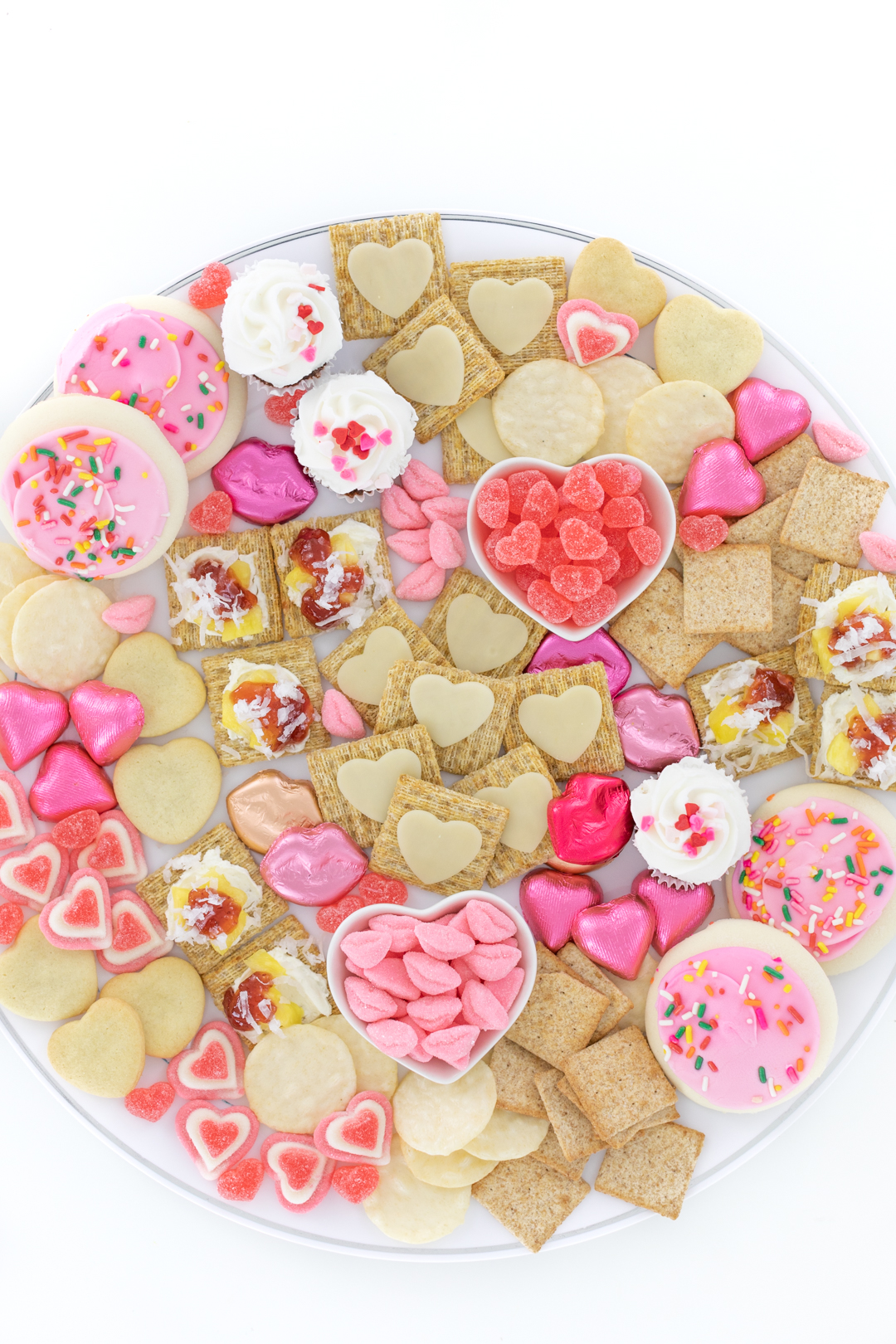 GIRLS' NIGHT CHARCUTERIE IDEAS
Selection of Crackers like Triscuits, Wheat Thins & GOOD THiNS
Heart shaped cheese made with a cookie cutter.
Sweet treats like cookies & mini cupcakes.
Heart and kisses candies.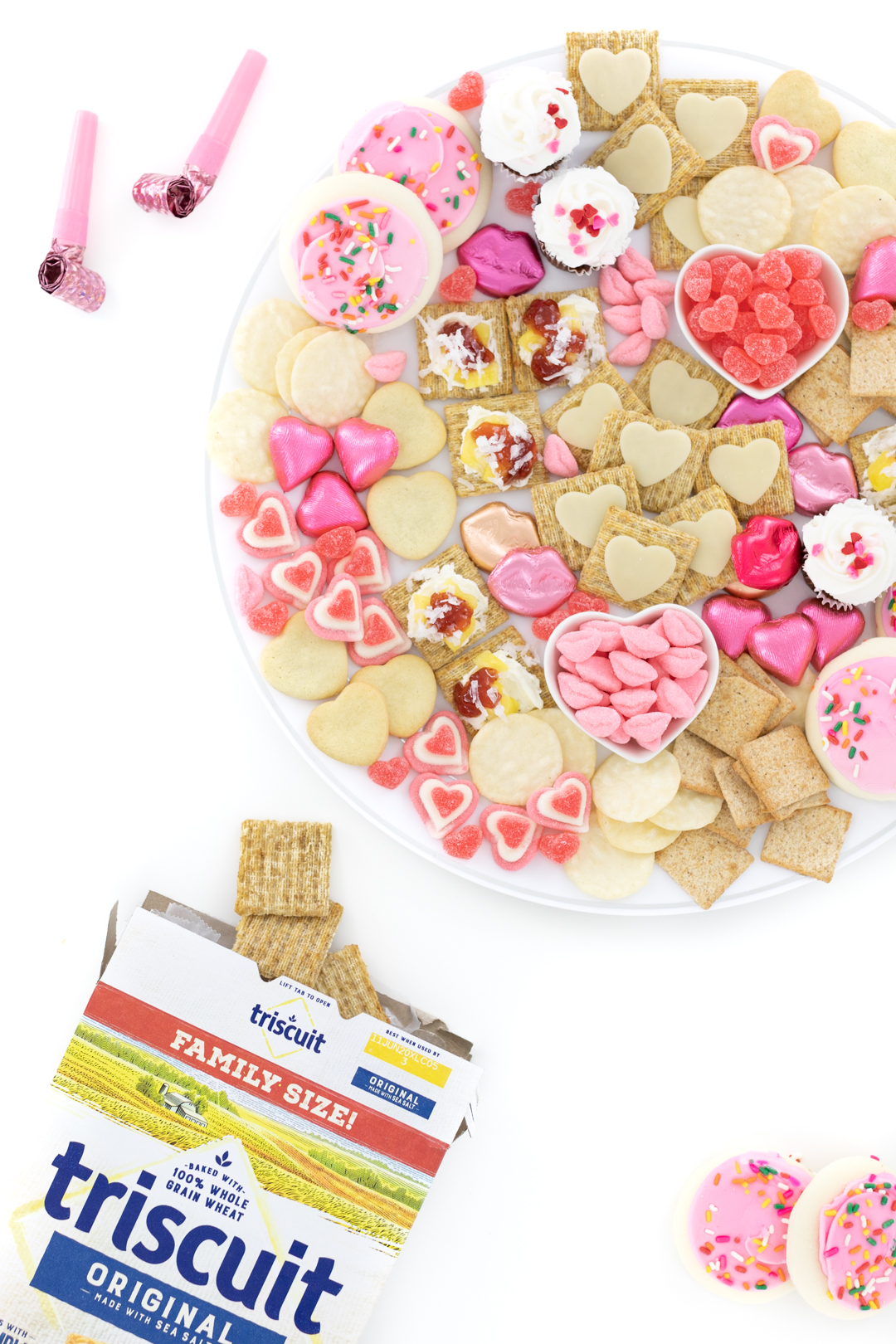 TIPS FOR CREATING THE BEST CHARCUTERIE BOARD
Adding a variety of colors and textures to your board makes for a more tempting snack board.
Stick to 3-4 main colors for your treats. Pink and red is a fun choice for girls' night.
Be sure to choose a variety of options so that there is something appealing to all of your guests.
Add an equal mix of sweet and savory options for the perfect well rounded evening.
With these simple tips, you will be the hostess with the mostest with little effort. Love it.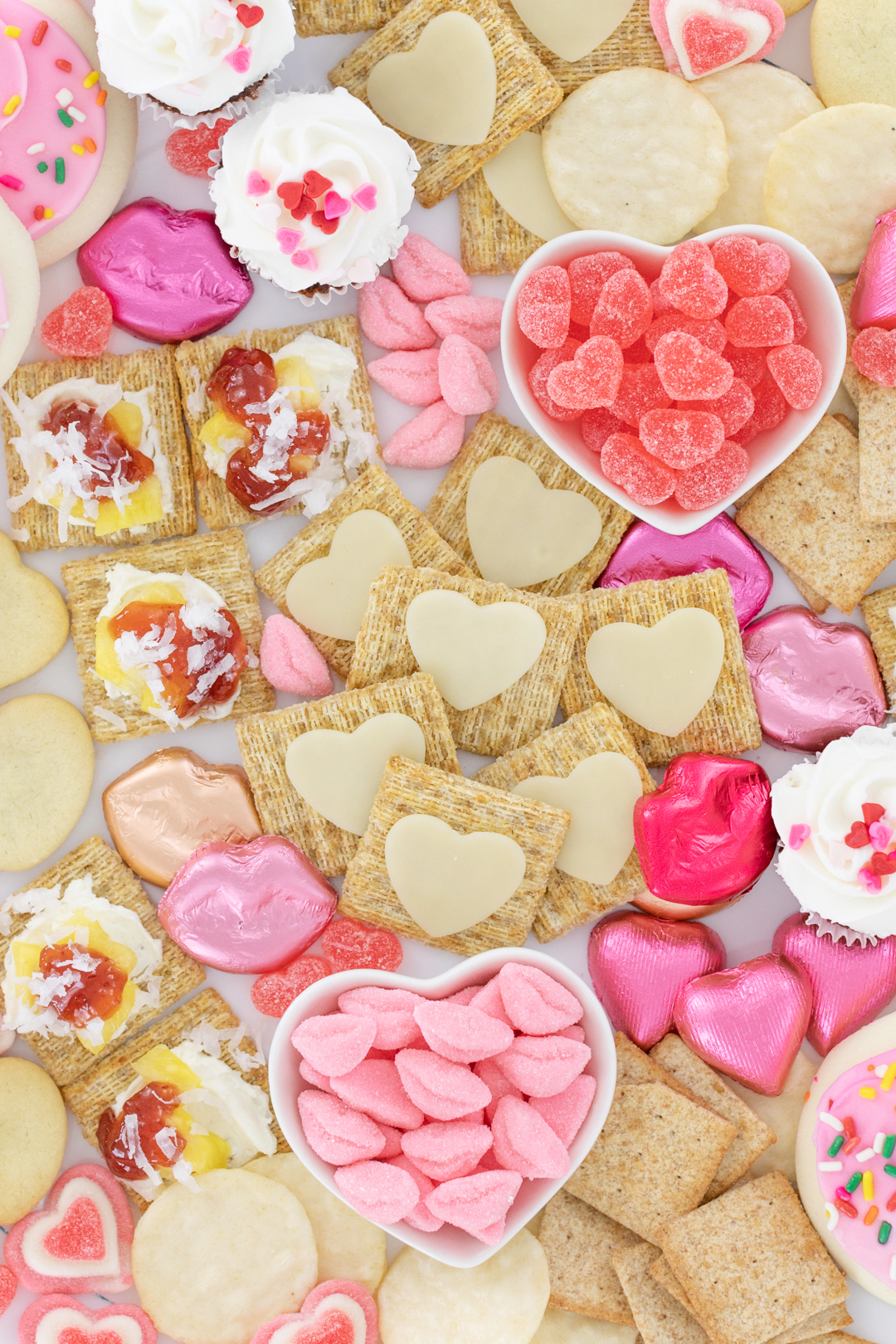 Imagine yourself settling down for a night in with your fav gal pals and this tray of goodness? Is there a better way to treat yo self?
I can't think of a better way to do it.
Have fun!