Ready to upgrade your sundae to a fundae to celebrate summer? I totally have your back! I'll show you how to transform a basic sundae with Piñata Cookie Toppers made with the new Chips Ahoy! Hershey's flavors available at Walmart. Crumble the cookie in half and watch the sprinkles fall out onto your ice cream like a piñata! So fun! This post is sponsored by NABISCO, but all opinions are my own.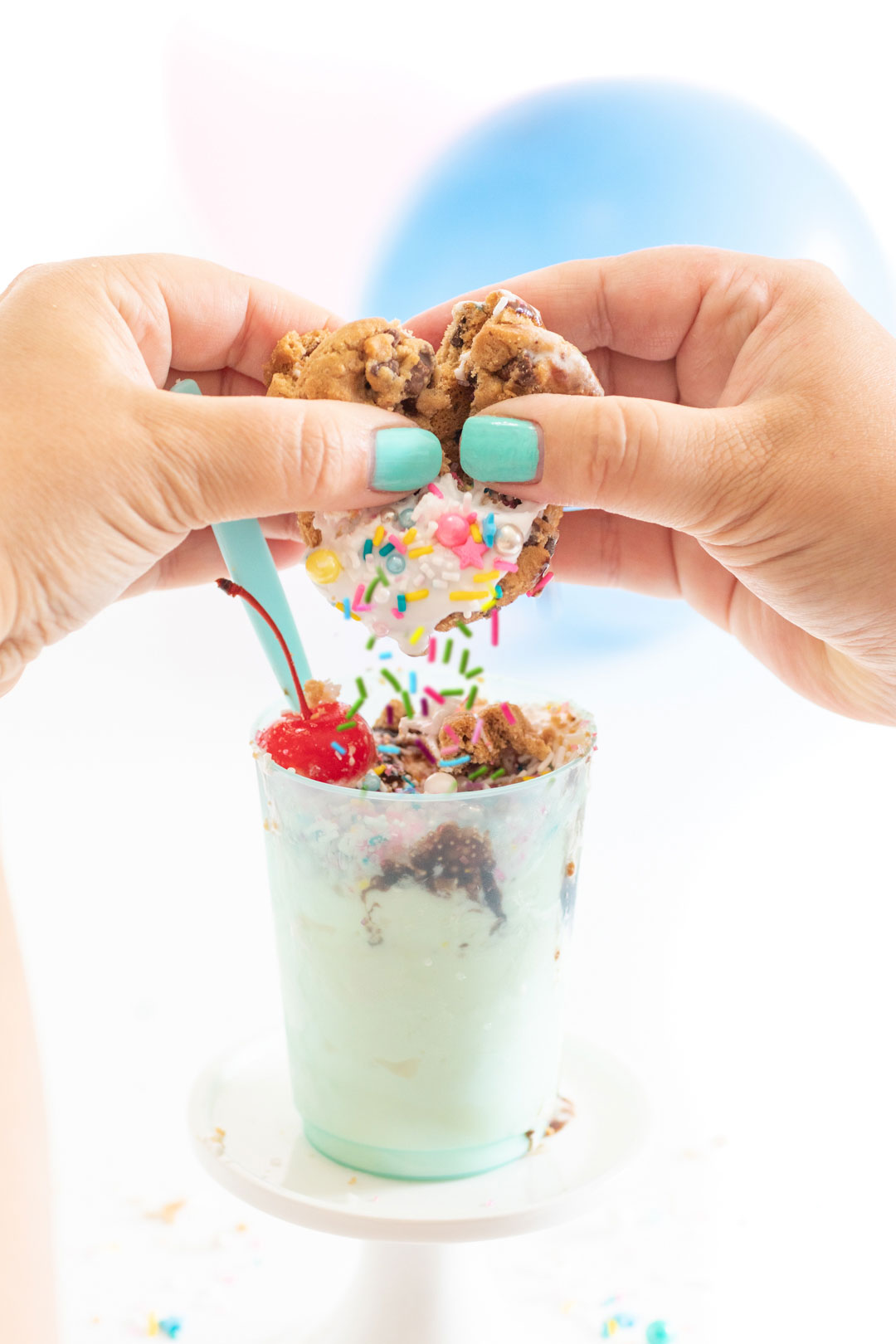 We all scream for ice cream in the summer! Make it extra memorable with your whole family by making the cutest piñata style cookies with the new Chips Ahoy! Hershey's flavors. Let me show you how to make your own.
PINATA COOKIE FUNDAES
Let's get this party started! Here is what you need to make these fun ice cream sundae cookie toppers filled with sprinkles.
New Chips Ahoy! Hershey's flavor cookies
Cookie Icing
Sprinkles
Small Round Cookie Cutter
Only a few steps until these super fun cookie stacks are ready to go!

HOW TO MAKE PINATA COOKIES
For each cute piñata cookie stack, you will need three Chips Ahoy! Hershey's cookies. Here are the simple steps to make each cookie.
First, put your middle cookie in the microwave for about 10 seconds until warm to the touch.
Quickly press the center out with a small circle cookie cutter and put the center aside for another purpose

With another cookie facing downward, add cookie icing around the outside in a circle.
Press the hollowed out cookie into the icing directly on top of that base cookie.
Spoon a small number of sprinkles to fill the circle.
Add additional icing in a circle shape around the circle and secure an additional full cookie on top.
Press together tightly and let the icing dry.

To decorate, add more cookie icing to half of the top of the cookie stack and quickly add some sprinkles as it's drying.
Let the cookie icing dry completely before serving.

Once the cookie stacks are set, it's time for some sundae fun!
After making your sundaes, add your cute piñata cookie on top.
Use both hands to crack cookie stack in half to reveal the sprinkles on top of your sundae.
How FUN is that?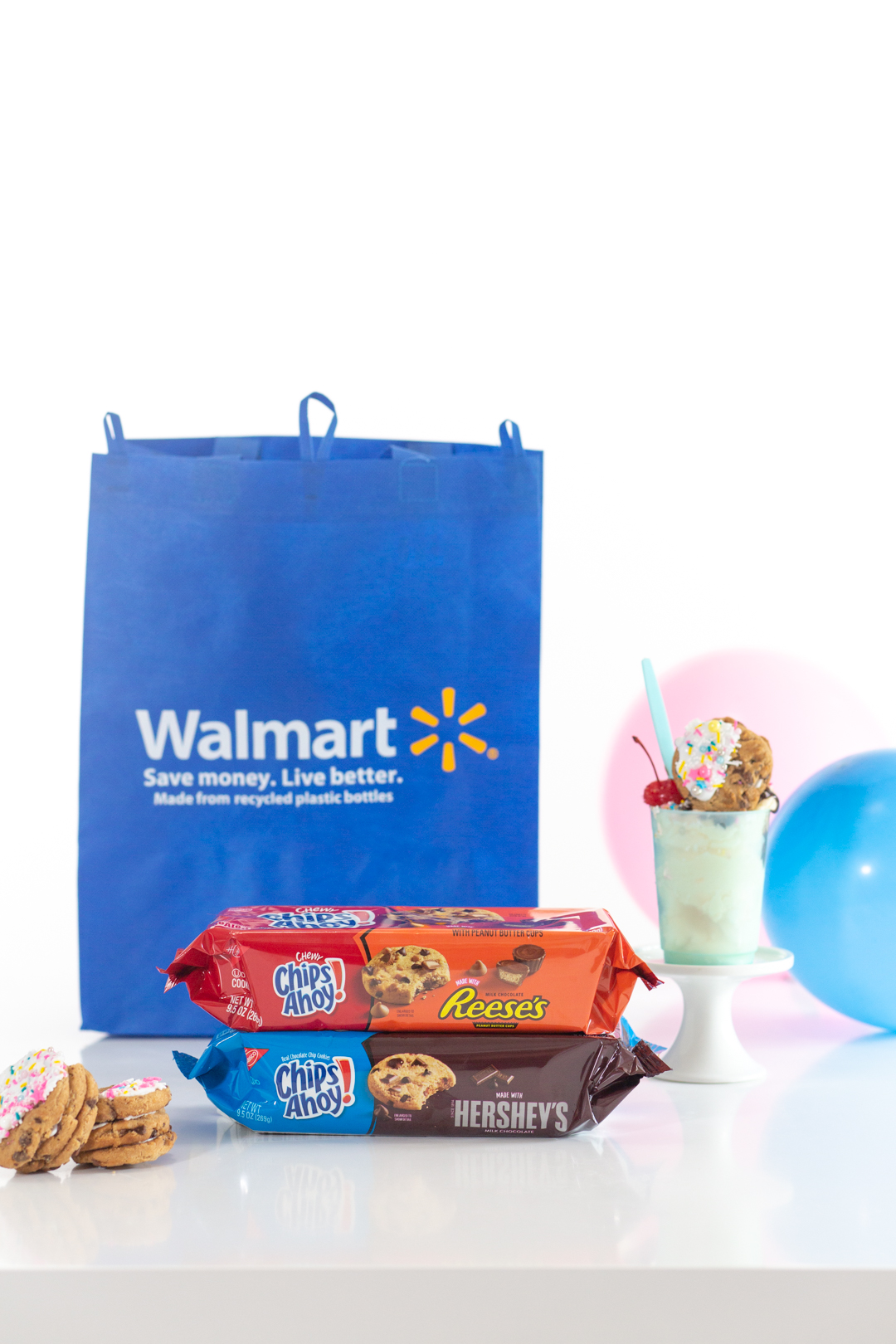 Make it a sundae fundae by purchasing NEW Chips Ahoy! Hershey's flavor cookies in-store at Walmart or via Walmart online grocery!