Content for 21+, Please enjoy responsibly.
Are you looking for the perfect wedding anniversary or engagement party theme idea? This "Mint to Be" Mojito bar with party ideas is so perfect. From casual to classy, these simple ideas will be truly memorable. This is a sponsored post by Drinkworks® Home Bar by Keurig®.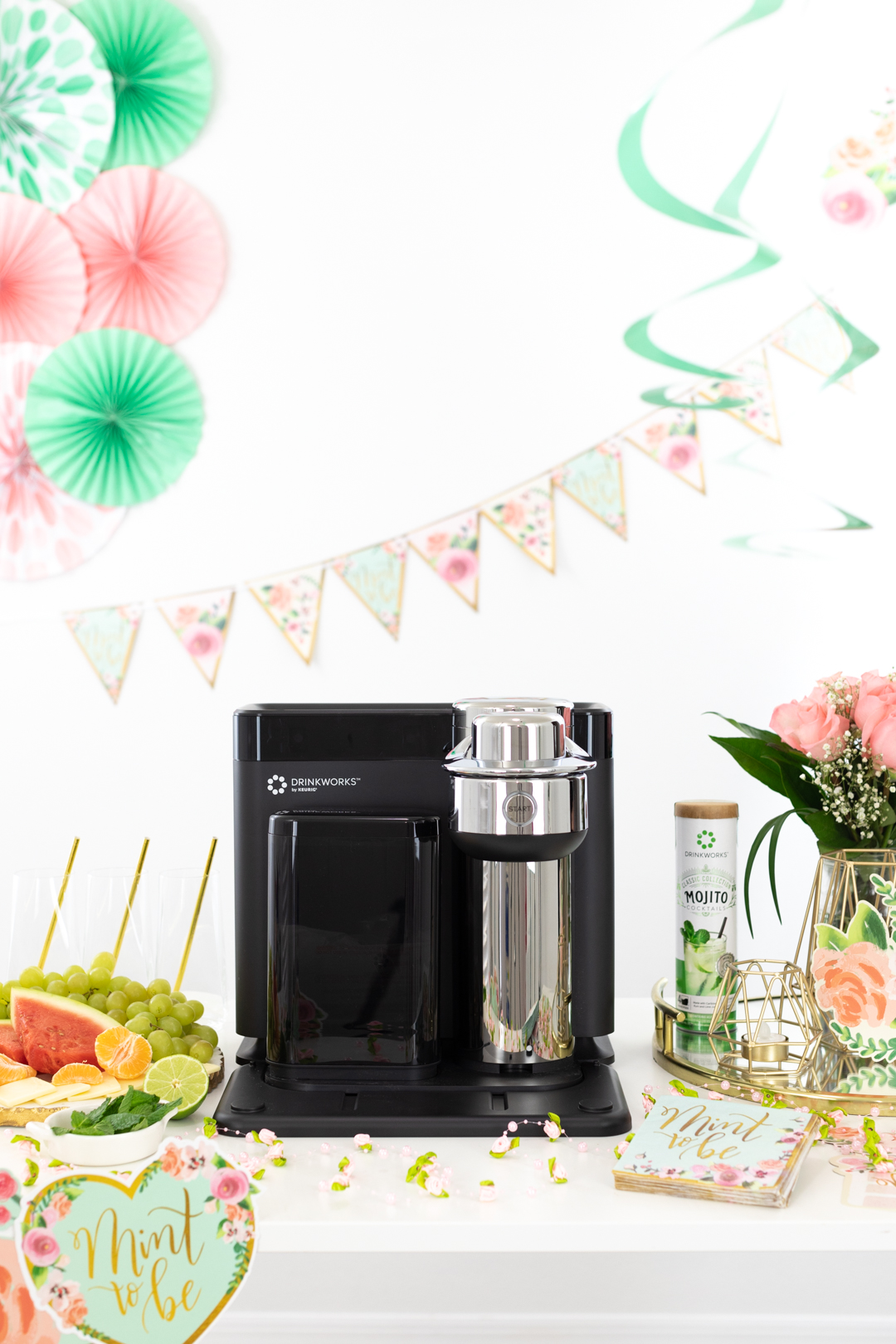 At the center of this fun Mojito bar is the Drinkworks Home Bar. The possibilities for your own home bar are endless with this affordable and easy-to-use option. If you love to entertain, this makes for a wonderful way to serve bar-quality cocktails that you can make right at home. It's all of the best drink ingredients needed delivered conveniently by way of their premium cocktail pods. You add the pod and the Drinkworks Home Bar does the rest by adding the perfect amount of water and carbonation.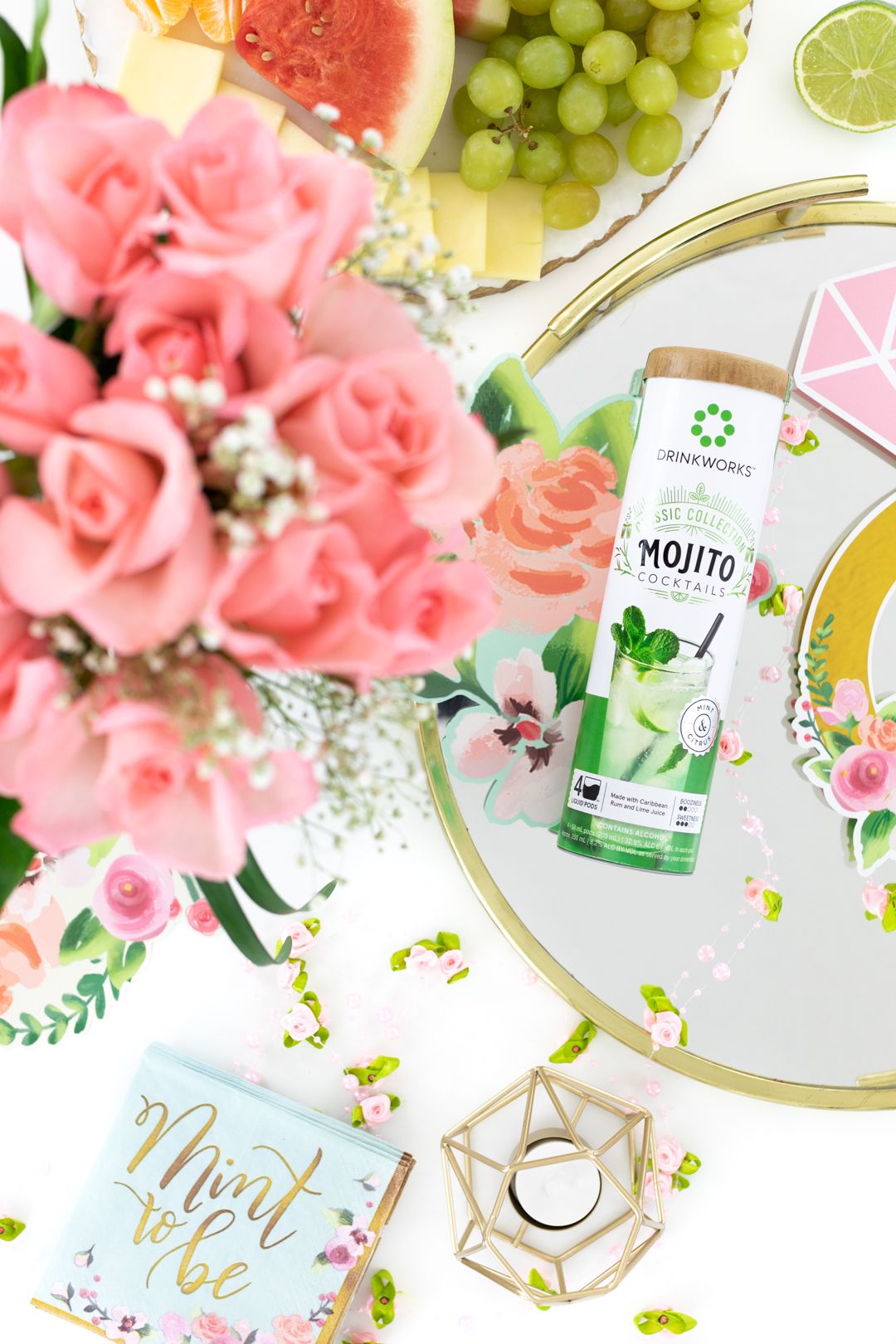 I just loved that there is a Mojito option among many others. This has grown to be one of my very favorite drinks since my first visit to Miami. Just one sip and I get vacay vibes. They have many varieties of cocktail pods including spritzers, cocktails, and ciders to choose from.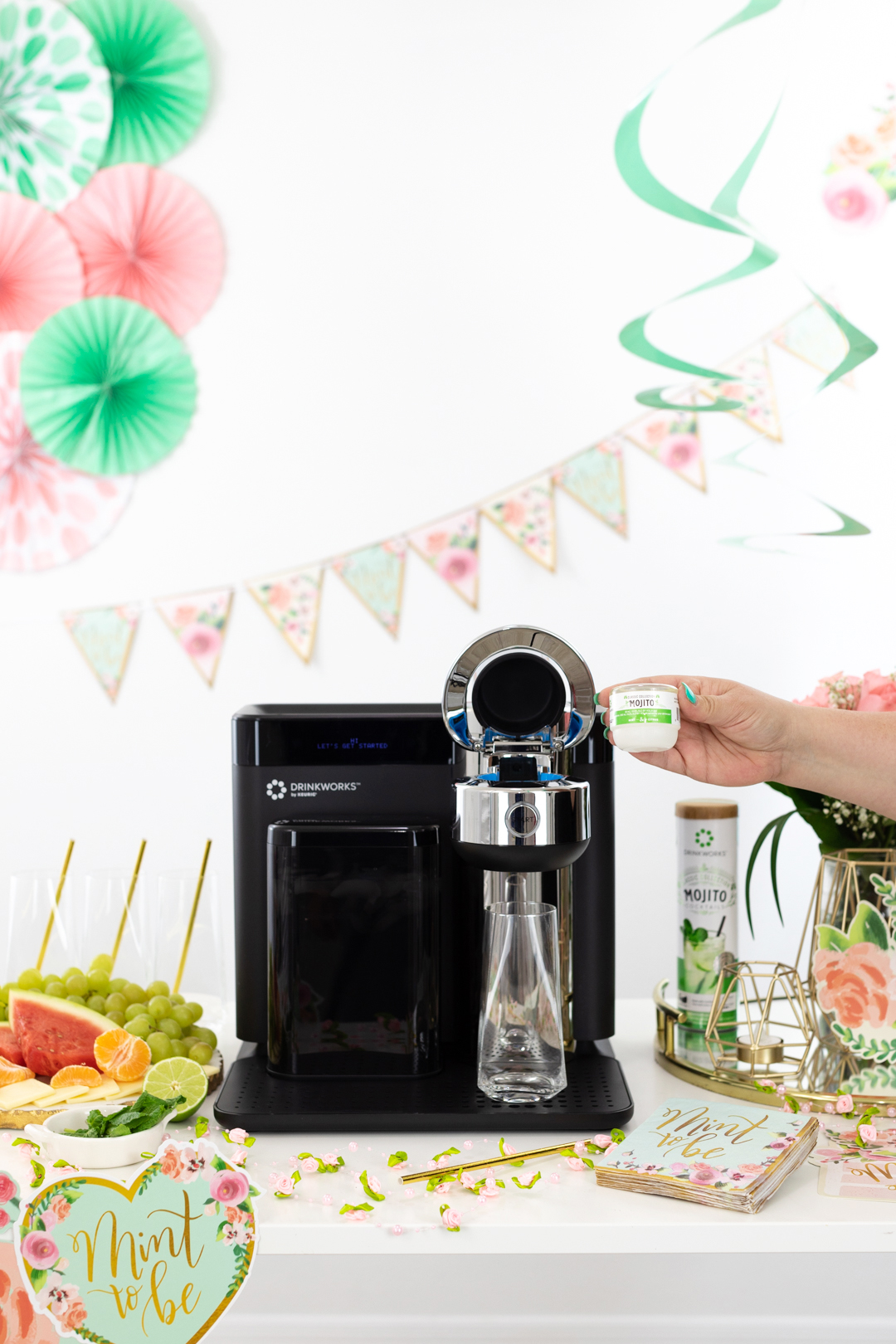 Drinkworks Home Bar is easy to set up. The machine will actually walk you through most of the steps. You'll be ready to host a fabulous soiree in no time. The best part is everyone can make the exact drink they want but for less than you would pay at a club or bar! I know I'll be the hostess with the mostess at all of my upcoming parties.
MINT TO BE PARTY THEME
I just fell in love with this party idea when I stumbled on "mint to be" party supplies. Pair up some simple decorations in the colors of your drinks (like mint, pink and gold) for Mojitos and you practically have an instant party. This is perfect for celebrating wedding anniversaries as well as engagements and pretty much anything that is meant... to be.
HOW TO SET UP A MOJITO BAR
With any good party, you need refreshing beverages and food. Setting up a Mojito bar is ridiculously simple with Drinkworks Home Bar. Stock up on their Mocktail Pods and you are pretty much good to go.
Here is my checklist for setting up a simple Mojito bar.
Drinkworks Home Bar

Mojito Pods

Fresh Mint

Fresh Lime Wedges
Break out some pretty highball glasses and matching straws to make it complete.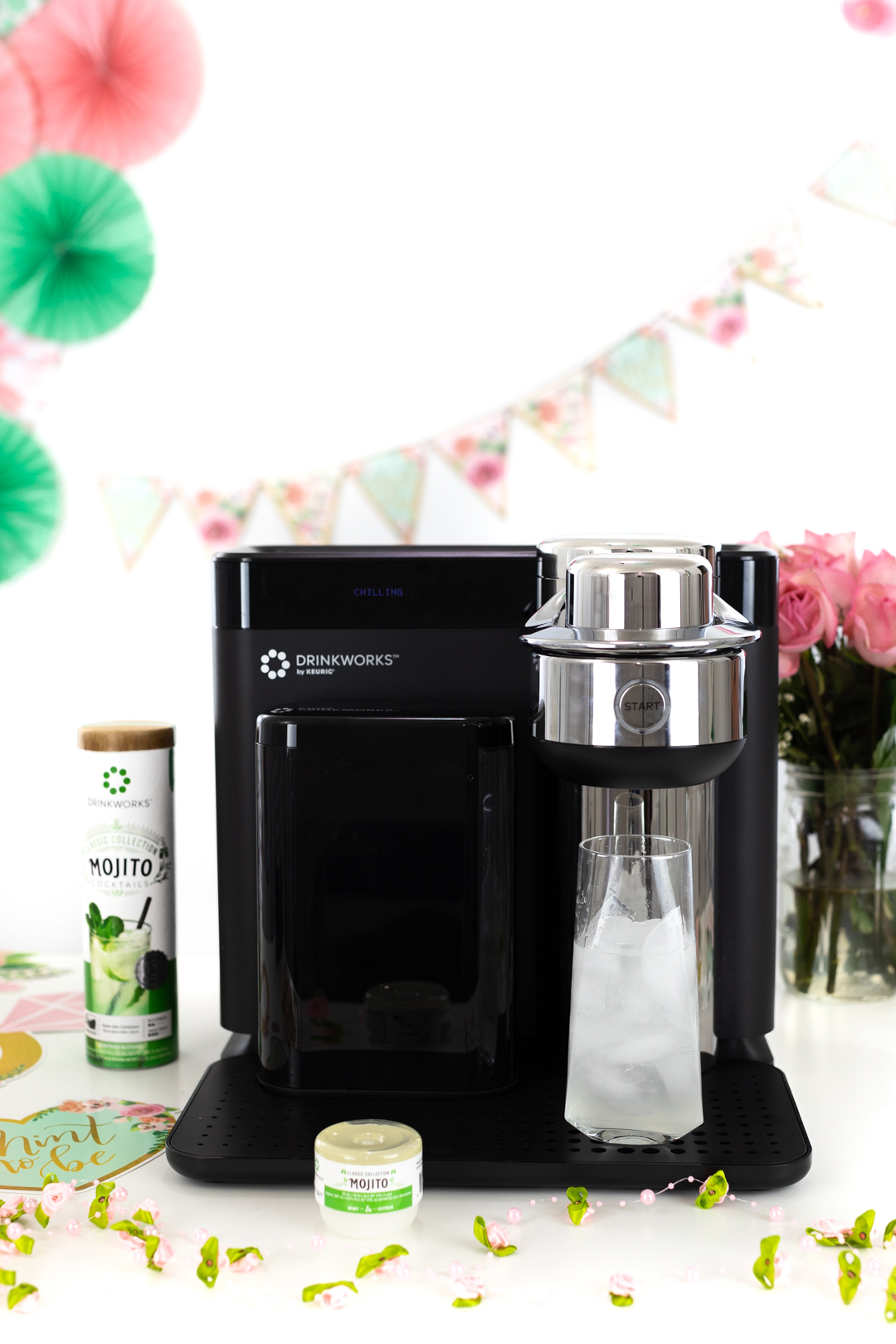 These fizzy Mojitos are perfectly blended and ready to impress.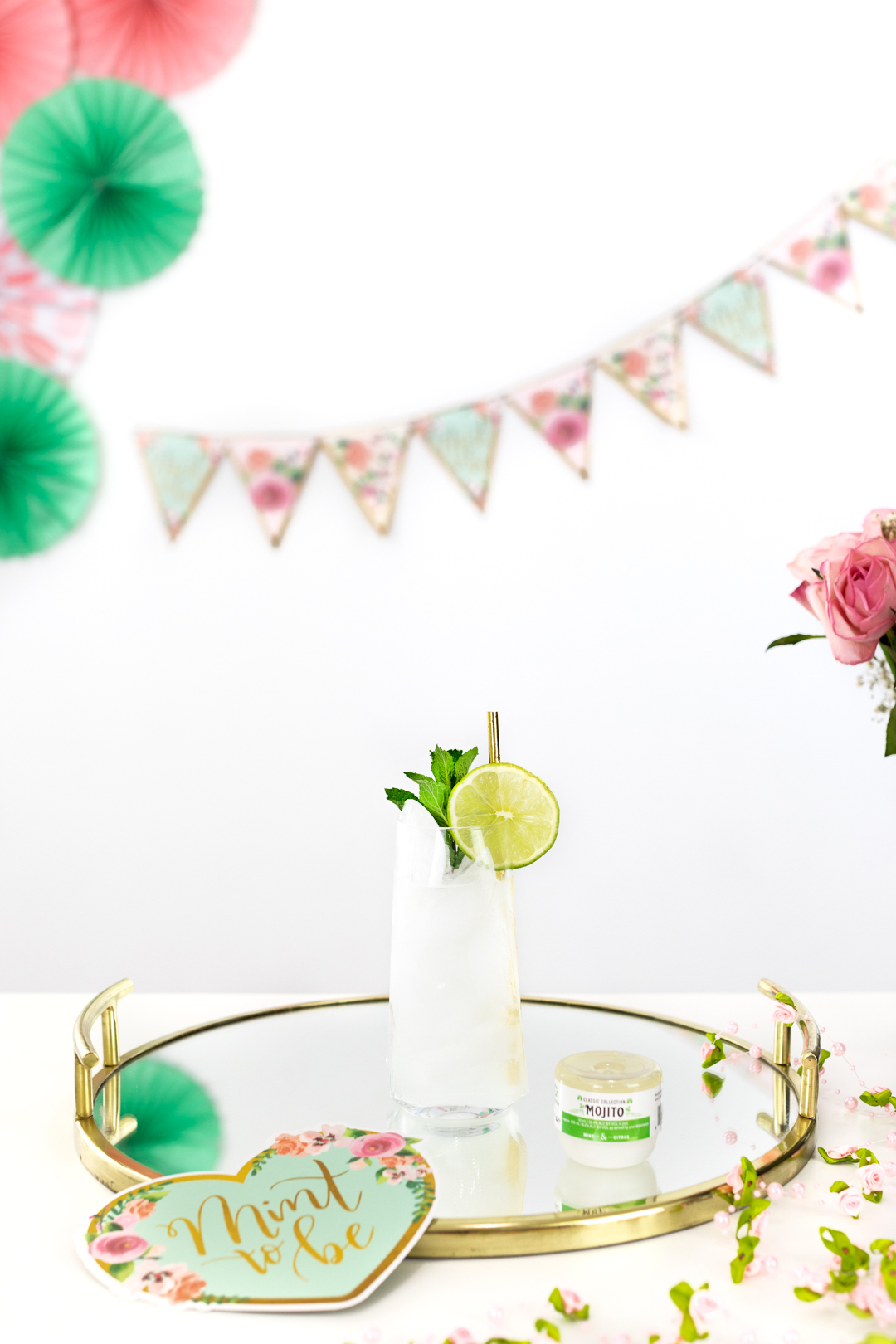 Fresh mint and a slice of lime make for a gorgeous presentation!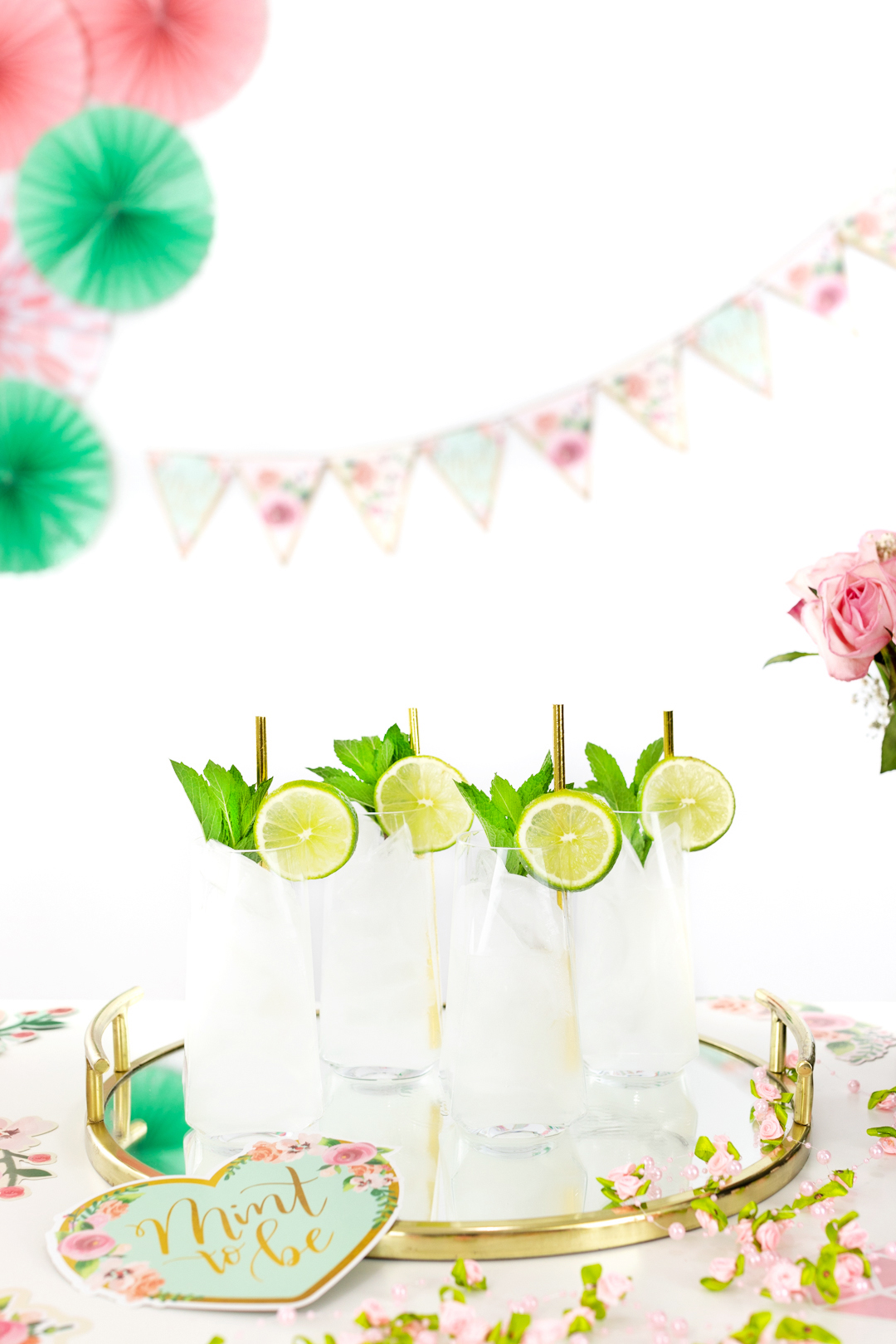 Keep food light and fresh to compliment your Mojitos. Traditionally seafood pairs well, but for a party like this, I like the idea of fresh fruit and sharp cheeses.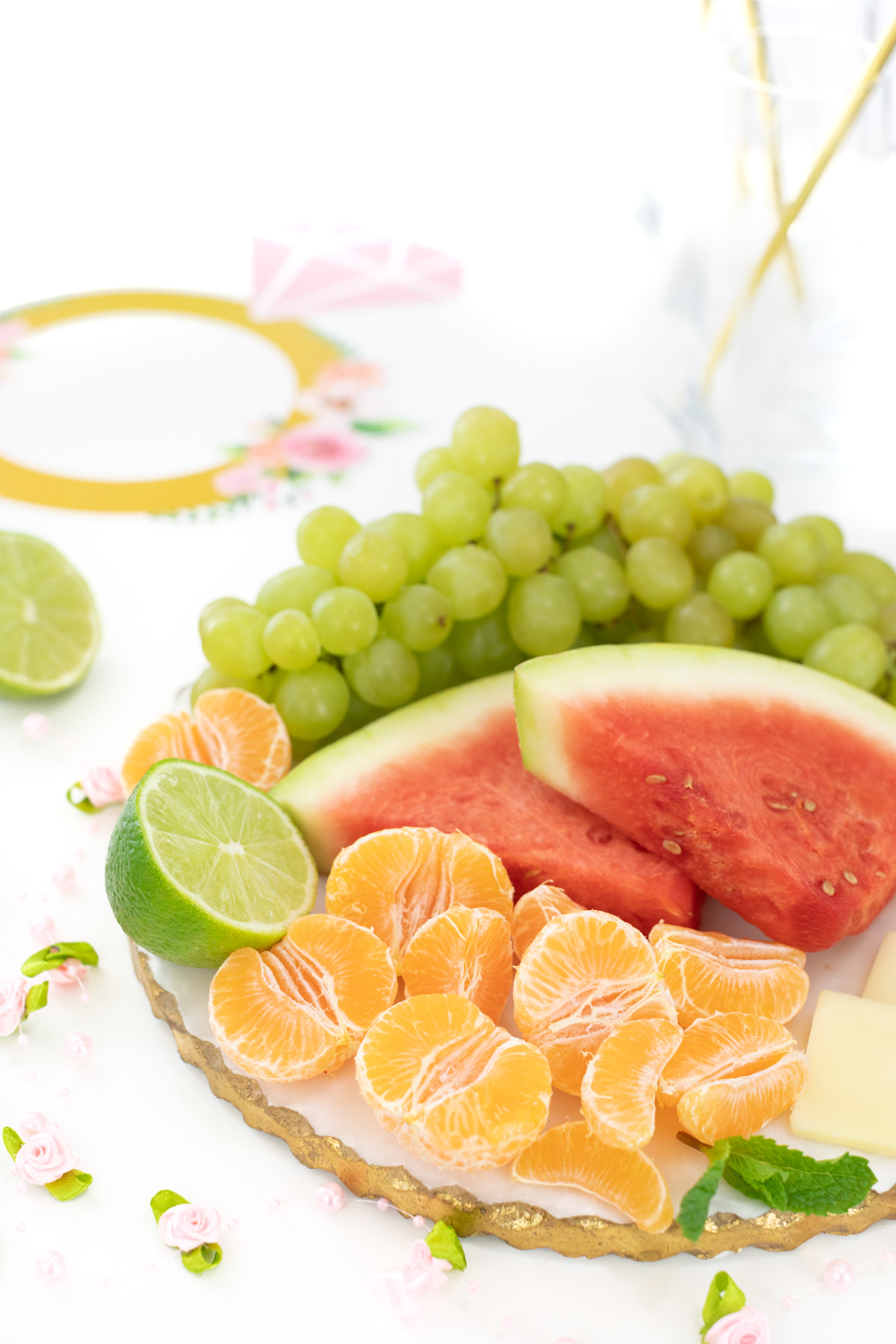 Add halved fresh limes and a sprig or two of mint make for a very pretty garnish.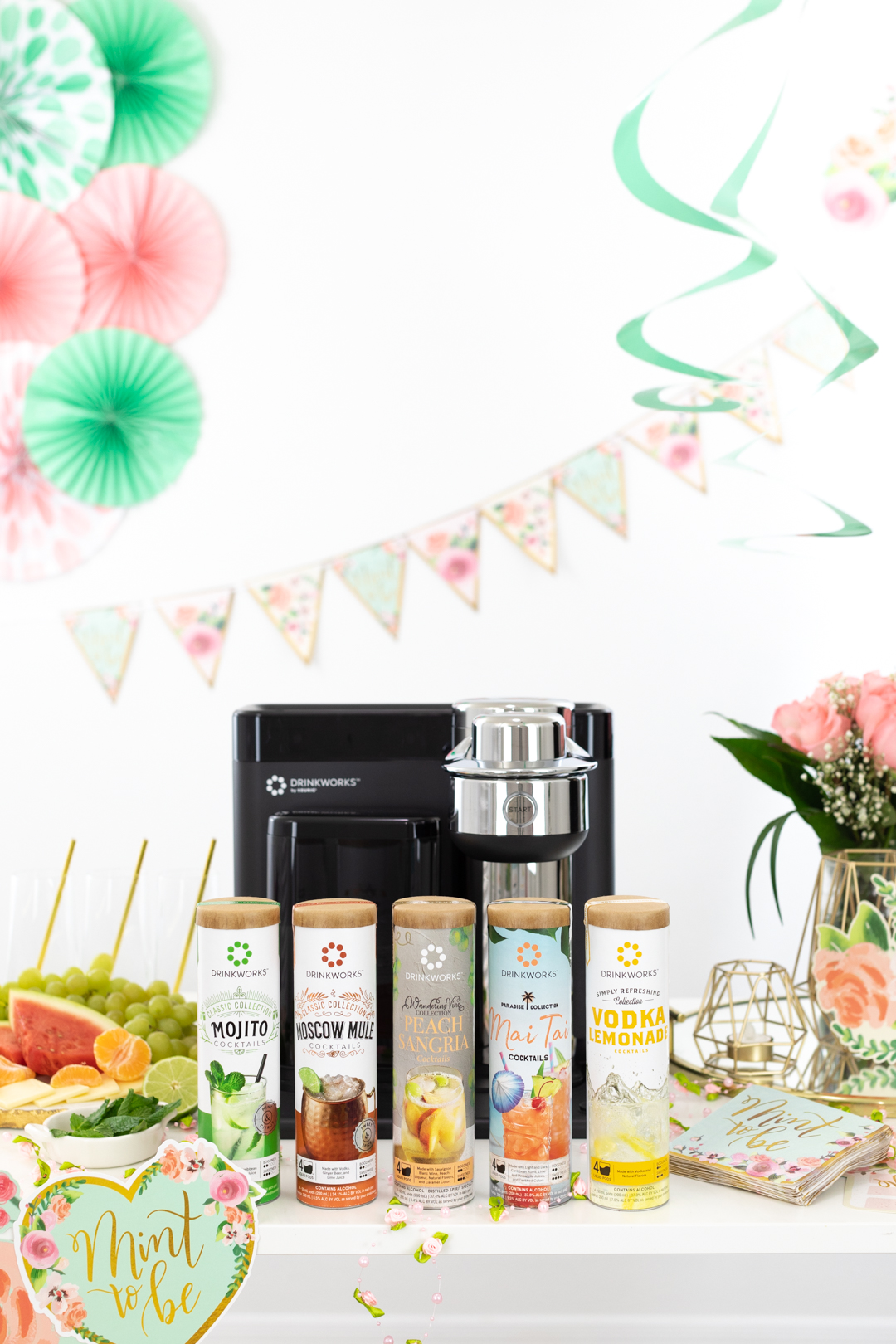 Take all of your parties and gatherings to the next level!
I bet you're wondering how much the Drinkworks Home Bar costs. This machine is already a great deal and right now and for a limited time you can save $50 off the retail price of $299! That's just $249 for the Drinkworks Home Bar. And if you buy it today you also get Free shipping!
It's simple and easy to do, simply purchase directly through my link and the discount will be automatically applied to your cart. Just make sure to check the website to see if it's available in your state.
This post is sponsored by Drinkworks. Content for 21+, Please enjoy responsibly.