We have a pretty small family, but we go through toilet paper like it's going on of style. While we're chatting about how to make upcycled fall leaf napkin rings today, I'll be sharing some Cottonelle products and ways to save. It's so easy to recycle the leftover rolls, but I always like to find ways to upcycle them too. There is nothing more rewarding to me than being able to give something otherwise useless a completely new life. This is a sponsored post by Lunchbox about Cottonelle Clean Confidence Sweepstakes, all opinions are my own.

You won't even believe how easy these are to make. I actually still can't believe it. Things have been so busy lately and I was craving a good DIY project. This hit the spot. We all use TP, don't we? I mean, I hope we do. It's all about keeping clean. Speaking of, I just learned about Cottonelle® Clean Care* Toilet Paper that has extra-absorbent ripples. Then for added measure the new Cottonelle® Fresh Care* Flushable Cleansing Cloths feature quick dry performance which can help offer up an extra level of clean. We don't have to talk about what goes on behind the bathroom door, but we sure do need to chat about what we can do with the leftover rolls. Let's do it.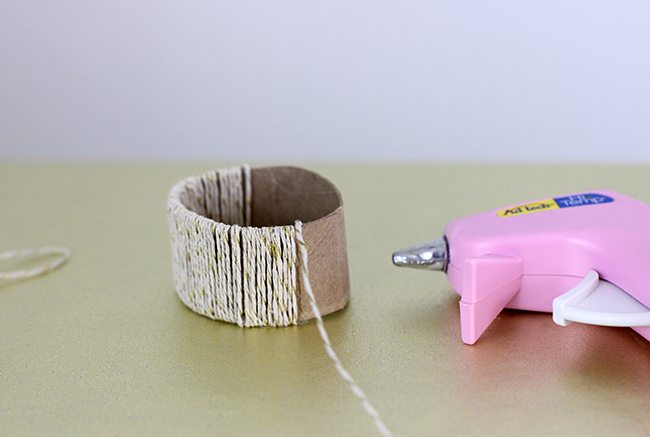 Upcycled Fall Leaf Napkin Rings
What you need:
Empty Toilet Paper Rolls – Cut into 1/3rds
Twine, Yarn, Pretty String
Glue Gun or other Strong Glue
Card Stock or Thick Paper in Autumn Colors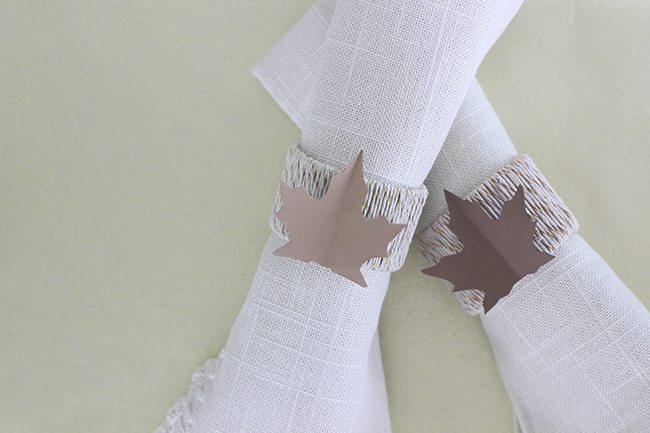 To make the napkin rings, simply wrap your choice of string, yarn or twine tightly around the toilet paper ring. Intermittently use glue to ensure it all will stay in place for the long term. Secure both ends of the string with glue as well. If using a glue gun, it should be dry and ready to use very quickly.
To make fall leaves out of card stock, find a leaf pattern or use mine. You can print this fall leaf pattern here. (pdf) To give mine a little volume, I cut even pieces of card stock and folded them in half and then traced 1/2 of the fall leaf onto one half of the paper. Then, I trimmed it out and unfolded the card stock. The final thing to do is glue the leaf onto the napkin ring. And, that's it! Now you have a handmade upcycled napkin ring.
The possibilities for different styles are endless. Have fun with it! Now, for more fun!
Your turn! What will you make with your leftover Cottonelle Toilet Paper Rolls?