Chocolate milk brings me right back to childhood with just a sip. It's always been one of my son's favorite drinks.  That's why I was excited to share something new and special in conjunction with Markerly in this sponsored post. All opinions and love of chocolate milk are my own.  What's great about their flavored milk is that they have no artificial growth hormones and no high fructose corn syrup! I'm excited to also share that TruMoo has a special flavor for February available in addition to their Chocolate and Vanilla milks.
Drum roll please…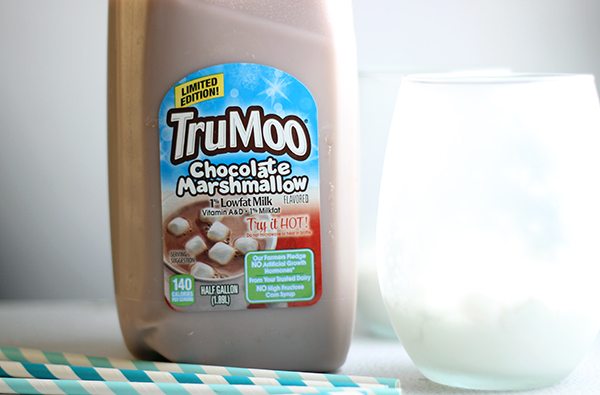 You can now score TruMoo Chocolate Marshmallow Milk for a limited time. We've tasted it and you definitely don't want to miss it! It's a perfect way to celebrate the month of love with a cup of deliciousness. I love that TruMoo uses 1% lowfat milk, yet it has unbelievable creaminess to it. It can be served as is or you can even serve it hot for a wonderful hot chocolate with the marshmallow flavor already in it. Graham crackers would be a perfect treat to serve along with it too. I'm thinking S'mores, yum!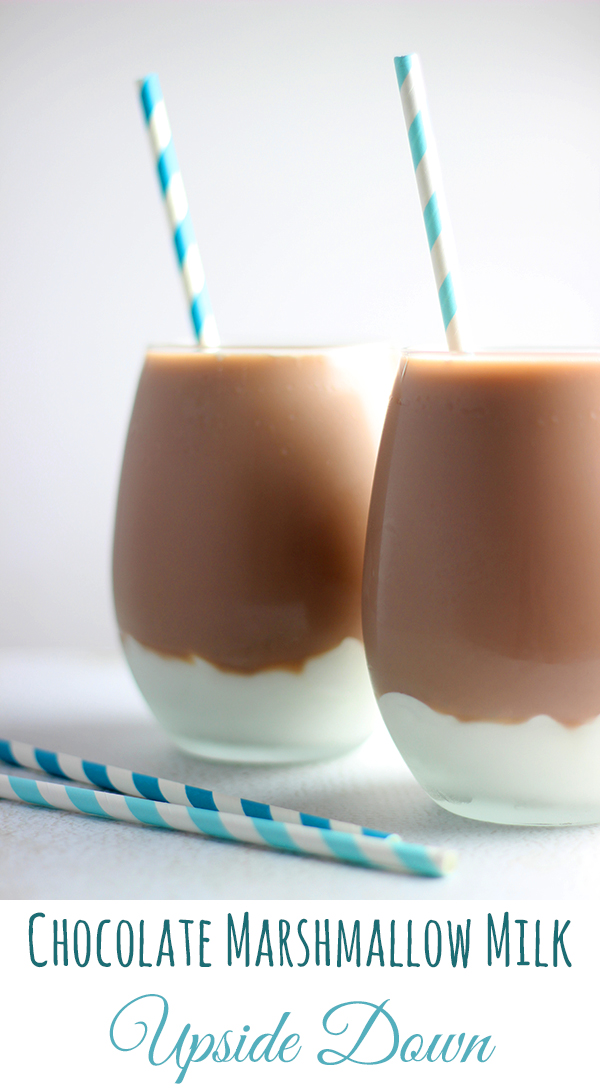 For an extra bit of fun, make your TruMoo Chocolate Marshmallow Milk… Upside Down! Instead of whipped topping on top of the milk, I decided to try it the other way around! I mixed whipped topping with marshmallow topping and placed in the bottom of my cups. Then, placed the cups in the freezer for about 30 minutes.  You can pour the Chocolate Marshmallow Milk right on top and serve immediately, with a straw of course. Kids will get a kick out of this and it's deliciously fun to suck up with creamy marshmallow goodness through the straw. Yum!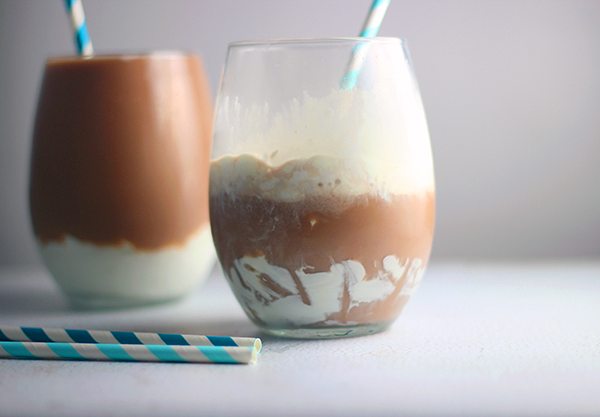 Chocolate Marshmallow Milk Upside Down Recipe with TruMoo
Ingredients
3 Tablespoons of Whipped Topping
2 Tablespoons of Marshmallow Topping
TruMoo Chocolate Marshmallow Milk
Instructions
Mix whipped topping and marshmallow topping together and place in the bottom of a cup. Place in the freezer for about 30 minutes. Remove and immediately pour your TruMoo Chocolate Marshmallow Milk on top. Serve!
https://cutefetti.com/2014/02/chocolate-marshmallow-milk-upside-down-recipe.html
Try TruMoo Chocolate Marshmallow now before it's all gone. Find a local retailer!
Sweepstakes Alert!
Want to stay in the loop? Become a fan of TruMoo on Facebook and follow them on Twitter too!
Have you tried TruMoo milk yet? How would you serve yours? Hot or cold?