This is sponsored post about Frigo® Cheese Heads® String Cheese, all opinions are my own.
Spring is just around the corner, that means warmer weather and things blooming all around us. I always love the renewed feeling that comes along with it. Today, I'm sharing how to make String Cheese Flowers using Frigo® Cheese Heads® String Cheese that's a perfect way to welcome the new season. These make a great activity to do with kids, a fun twist to snack time or for a spring-themed party.

I have to admit that String Cheese is still one of my favorite snacks to keep on hand and not just for my son. They're perfect for me since I'm always trying to survive one hectic day after the next. My favorite busy snack lately is a handful of pretzels and Frigo® Cheese Heads® String Cheese. I literally take a bite of cheese, then pretzel and repeat. With only 80 calories and added benefit of 6 grams of protein, it's a snack time win for me. It's so yummy and takes no preparation at all. Love that. Whether you are stocking up for yourself or your family, this clever snack hack will make it a little more festive.
How To Make String Cheese Flowers
These fun flower snacks are so simple to make in just minutes. Here is what you'll need:
Frigo® Cheese Heads® String Cheese
Scrapbook Paper or Construction Paper
Pencil to trace shapes
Scissors
Non Toxic Glue or Glue Dots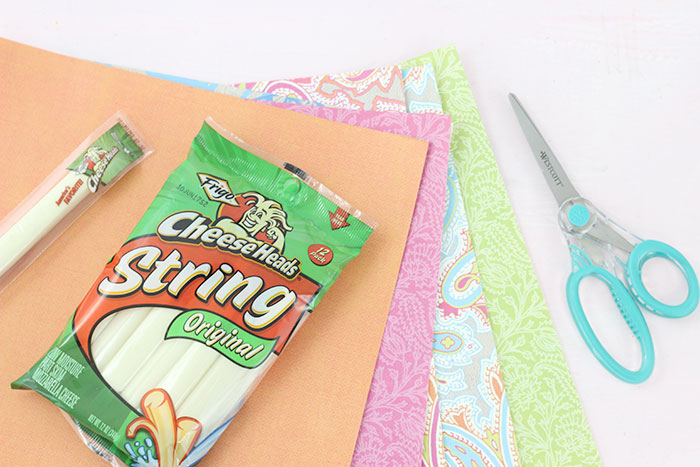 The possibilities to create cute flowers are endless. I made two different varieties and used fun mix and match scrapbook paper patterns. The first one was somewhat of a Gerbera Daisy style flower. To make these, simply cut a circle out of your paper. Then secure a smaller circle in the center. Then, take your scissors to make snips all the way around the circle. To make these flowers pop, I pulled every other snipped "petal" outward. I love the way it came out.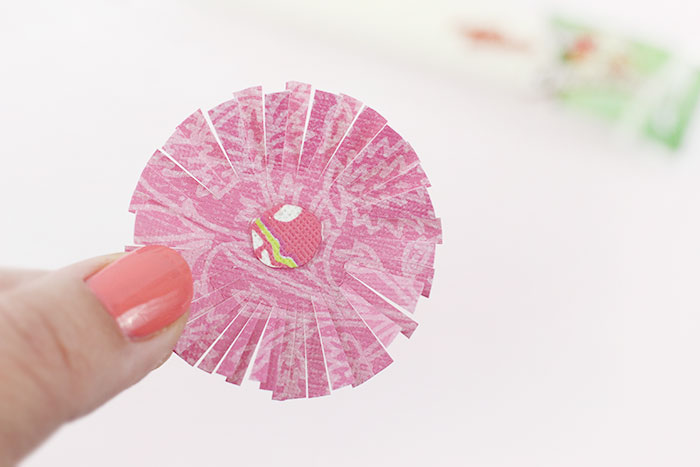 The tulip cheese sticks were even easier. I traced a very simple tulip shape onto the back of my scrapbook paper, stacked a few sheets together and cut them out.
For the final touch to your String Cheese Flowers, you need some cute petals. I did some more mixing and matching to find fun petal patterns that would pop.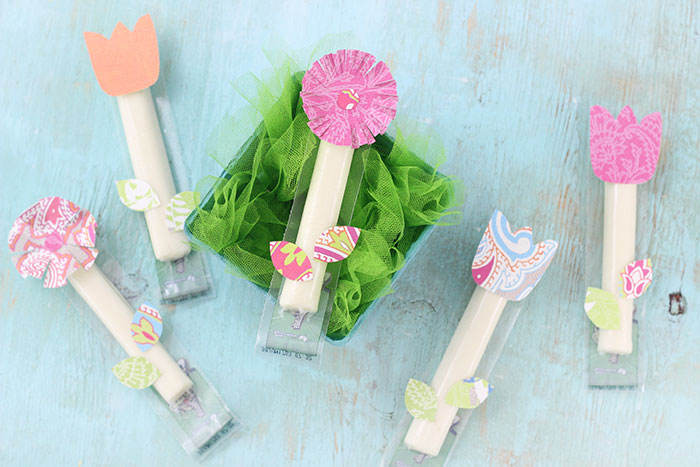 To put them together, flip your Frigo® Cheese Heads® String Cheese around and secure the flower pieces to the back. I prefer using Glue Dots because they're so simple to use and no drying time is needed. Just stick and done.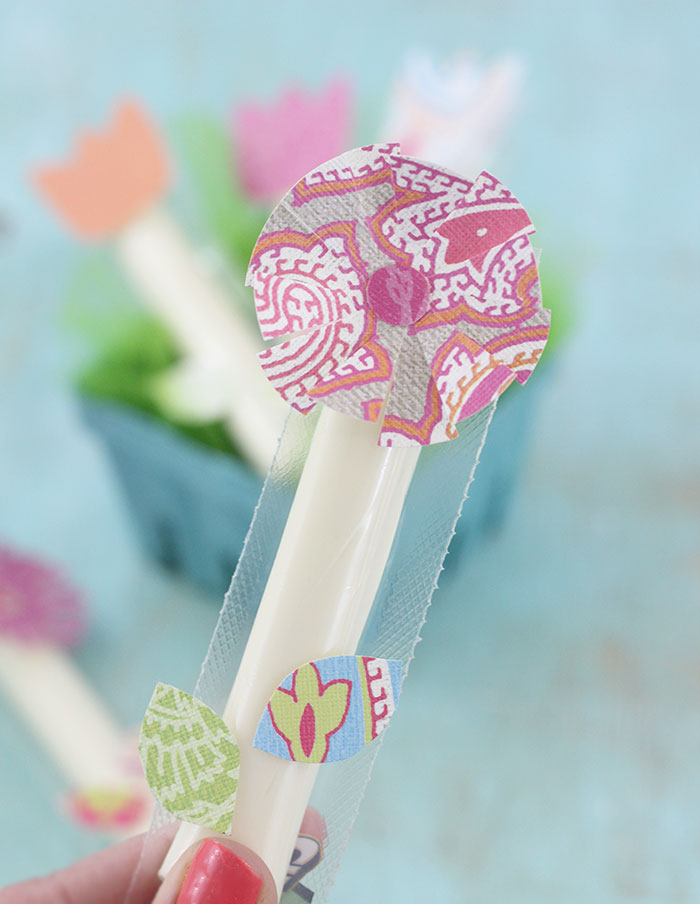 I just love the way they came out. These definitely brightened my day and I hope you can bring a little sunshine to someone with these too.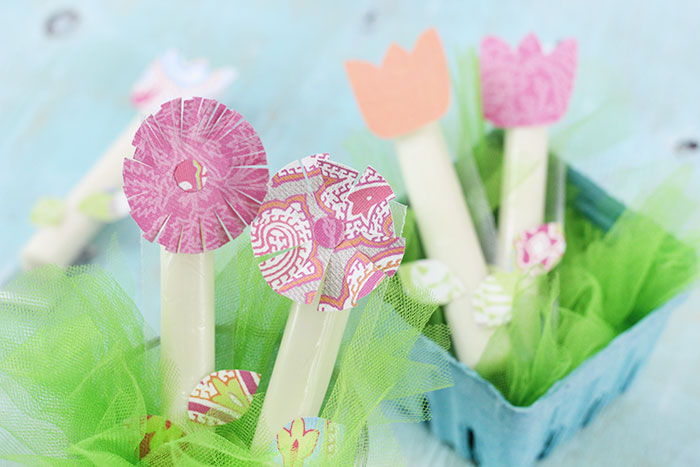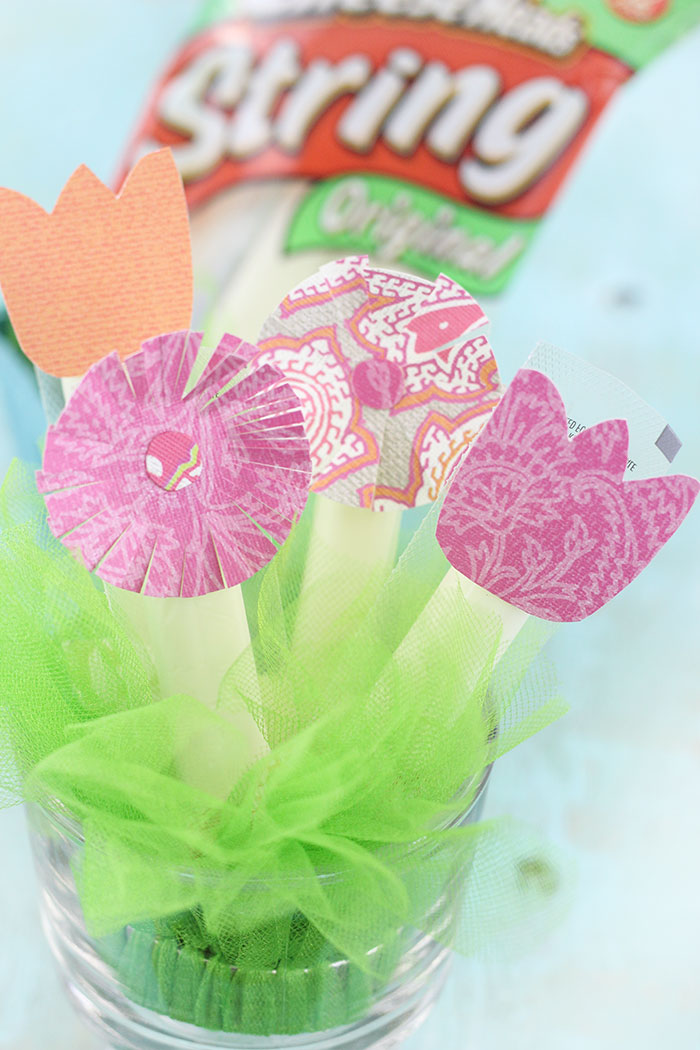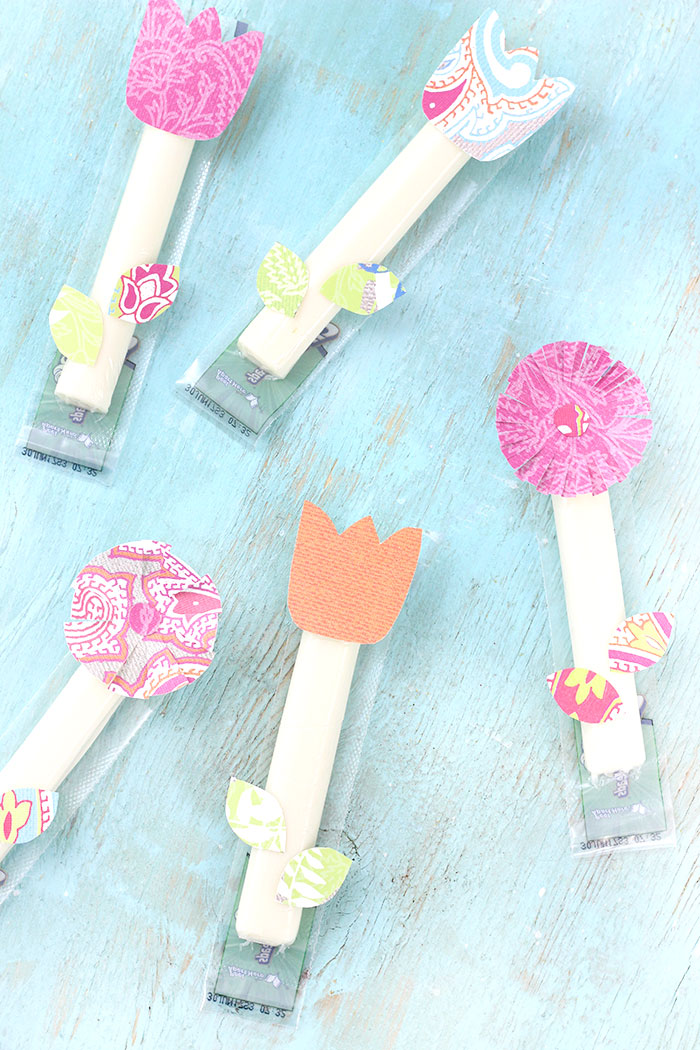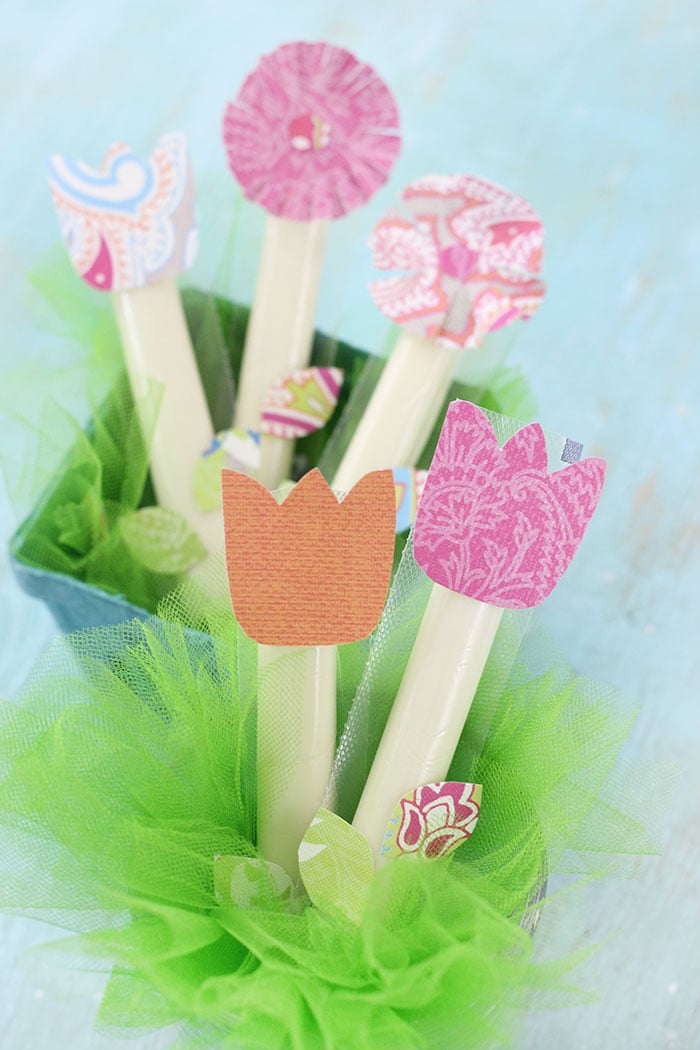 Do you want to make spring awesome too? Add Frigo® Cheese Heads® String Cheese to your shopping list. Find out where to buy Frigo® String Cheese here.
Which spring occasion would these String Cheese Flowers be perfect for?