And the award for teaching me how to be crafty goes to… my mom. The credit for every creative thought that runs through me definitely goes to her. To spread the gift of self esteem this Halloween season (thanks to Dove and Sam's Club) my mom and I got together to make these boo-tiful Halloween gift baskets. This is a sponsored post with Mirum about Dove products available at Sam's Club, all opinions are my own.

Two of the very best things that I learned from my mother's guidance is making everyday occasions fun and to be thoughtful to others. My mom and I celebrated the love of getting crafty together with the chance to boost someone else's self esteem with these Boo-tiful Halloween beauty gift baskets. Pretty much… the best of both worlds.
BOO-TIFUL HALLOWEEN GIFT DIY
Join us in giving the gift of self esteem this season with Dove at Sam's Club. with these boo-tiful Halloween gifts. I made a simple printable gift tag for you to download, too.
Printable BOO-tiful Gift Tags – 4 per page (PDF)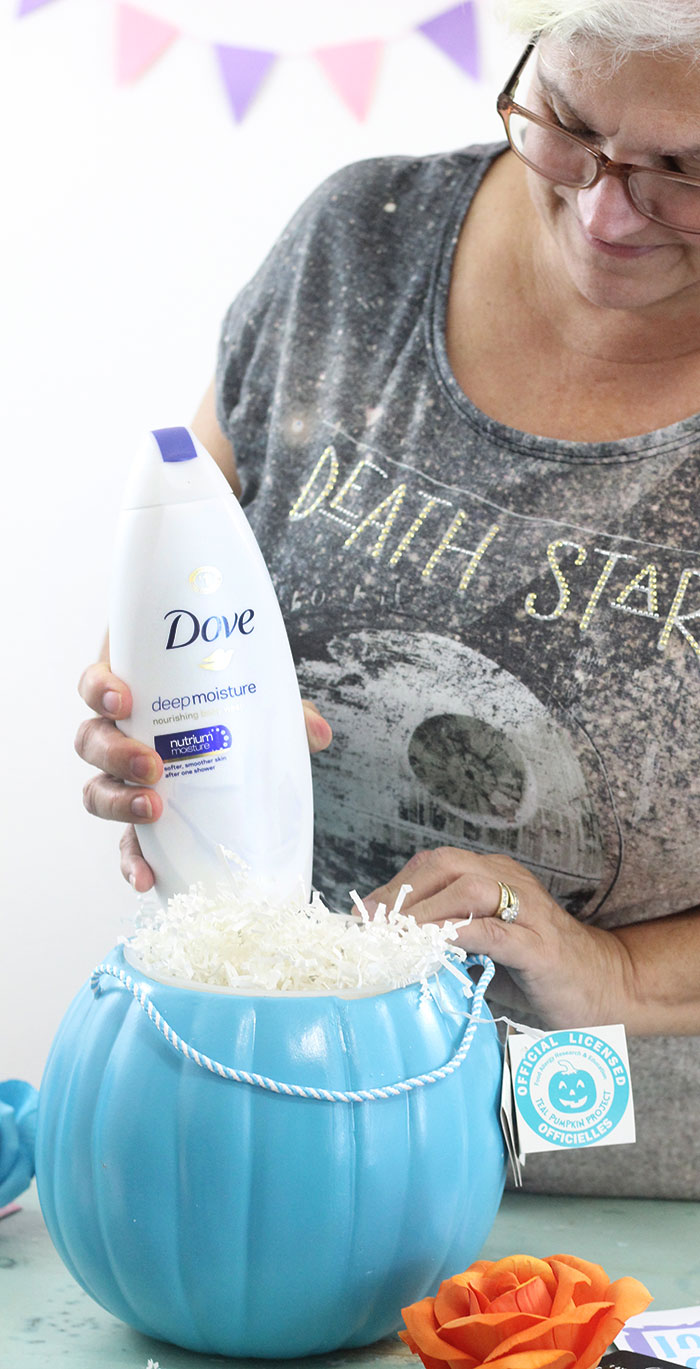 We wanted to make the gift baskets extra pretty, so we chose colorful teal pumpkin gift baskets to fill with Dove beauty products. I found these gorgeous "Day of the Dead" themed flower clips to add a sweet touch.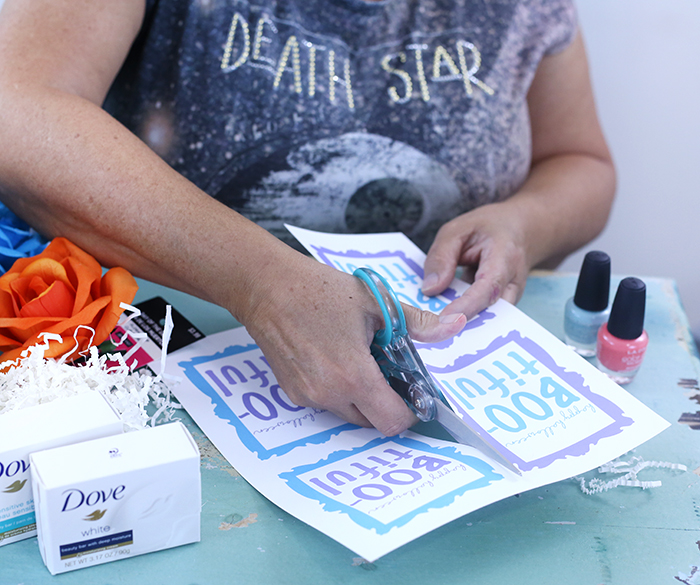 I had some glittery tulle on hand, so I used it to make the BOO-tiful gift tags… even more BOO-tiful.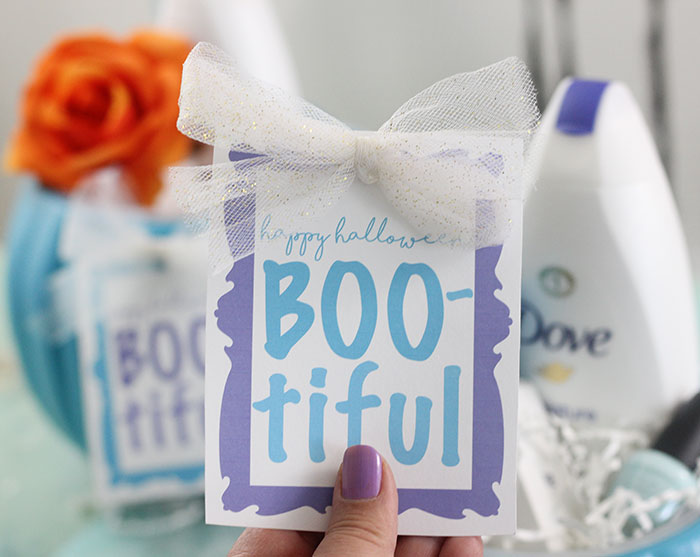 We filled our baskets with Dove Deep Moisture body wash (my favorite) and their beauty bars along with some matching Halloween inspired nail polishes. When making multiple gift baskets, you should definitely head to Sam's Club to take advantage of their multipacks of Dove products. Pick up the big packs of Q-tips too while you're there!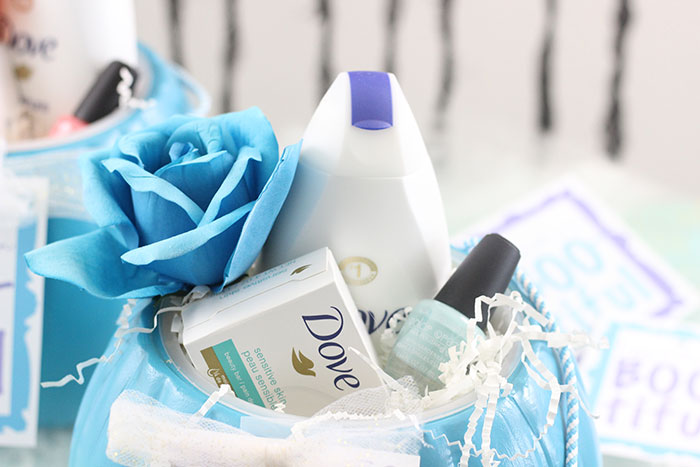 BOO-ST SELF ESTEEM
Time to BOO it forward and surprise someone special who deserves a self esteem BOO-st in their life. Maybe your child's teacher, your neighbor or maybe even you favorite barista. I've always loved the efforts that Dove puts forth in building up women and boosting self esteem. They've been a huge source of inspiration to me and all of the women and girls in my life.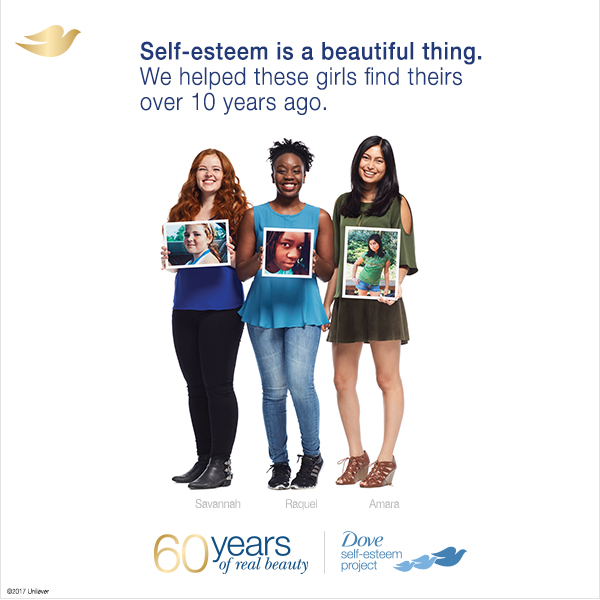 Shop for Dove products at Sam's Club. They make it SO easy nowadays!
You can use the Scan & Go app and breeze through the store without having to go through check out. YES, for real. You can pay right on your phone.
Order online and schedule a pick up at your local Sam's Club! You no longer have to shuffle down the aisles in-store if you're crunched on time. Sweet.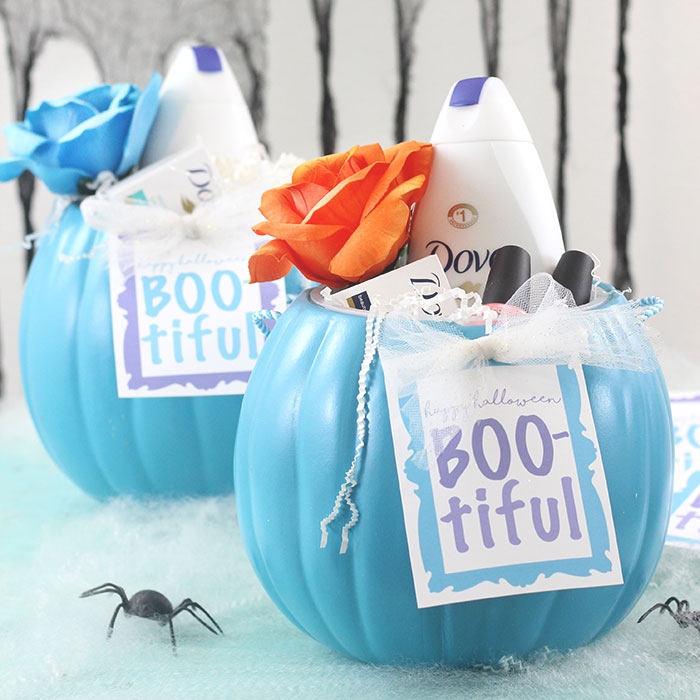 :: Who in your life has BOO-sted your self esteem? ::
:: Who deserves to be called BOO-tifal this Halloween season? ::