Inflatable Lip Float is perfect to show love in a big way this Valentine's Day. Adorable show stopping Valentine with free gift tag printable.
BIG SMOOCHES coming your way, my friends. Swooping in with these crazy easy last minute Valentine's Day gift idea. They say go BIG or go home and this BIG lip floatable is the perfect way to show someone you love them. Perfect romantic gift or gift for your kiddos. You can print gift tags that read "BIG Kisses & Valentine Wishes" to go along with it. Scroll down to download yours. This post may contain affiliate links.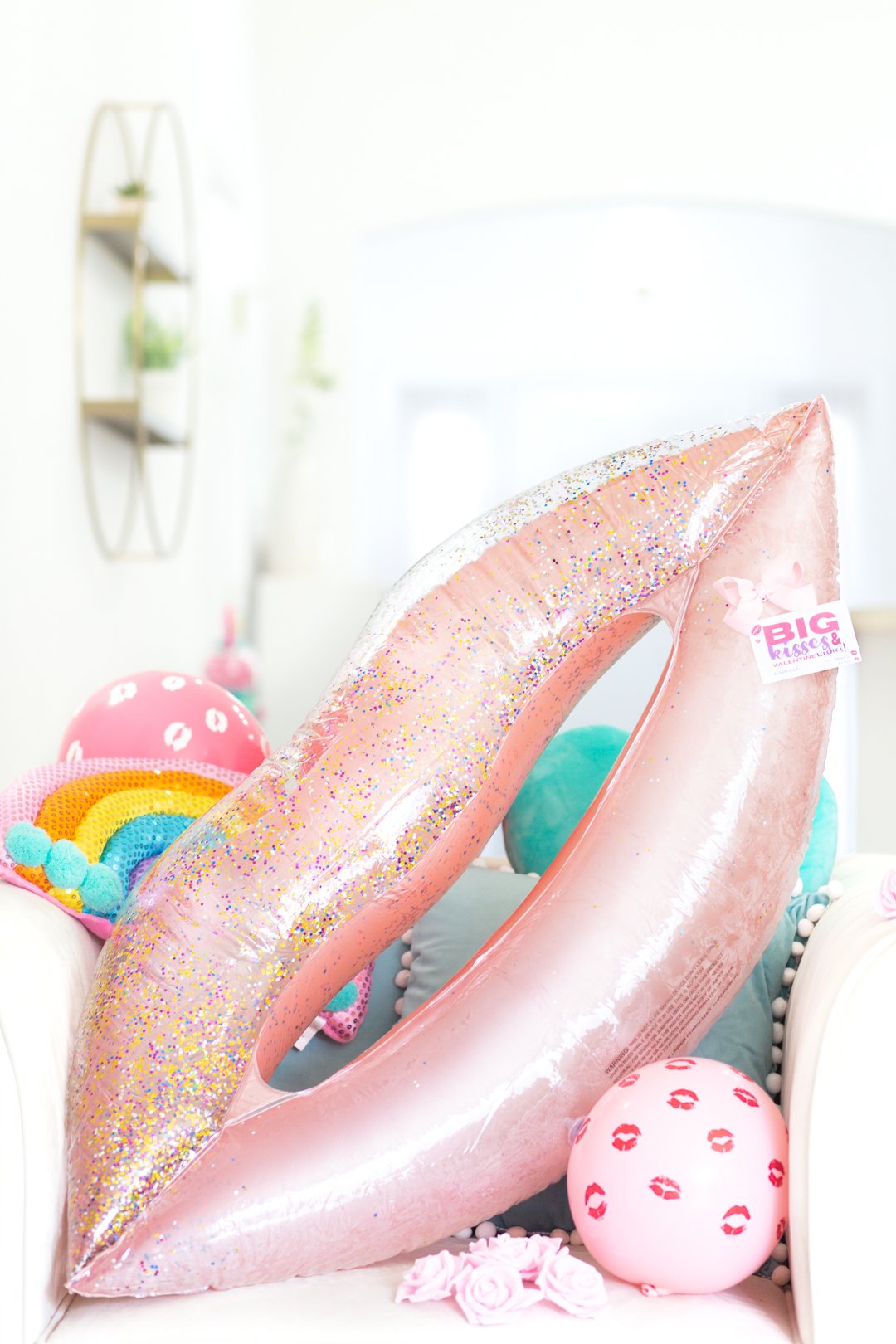 When it comes to last minute gift ideas, this one is sealed with a kiss! The best part is that it can be used in the pool this summer. The gift that keeps on giving if you ask me.
BIG KISS VALENTINE'S DAY GIFT IDEA
Want to show someone BIG love? This fun inflatable gift idea is a game changer. When it comes to memorable gift giving, I love the idea of focusing on PRESENTATION. This cute idea can be used along with your gift or work AS the gift. Especially great for people who either have a pool or love to swim. They will get a lot of use out of this fun float.

Here is what you need to make this:
Big Inflatable Lip Float - there are so many to choose from. Amazon has some last minute floats that would arrive before V-day if you rush.
Printable Gift Tag - (scroll down to get yours)
Bow or Ribbon - optional add on for a cute presentation.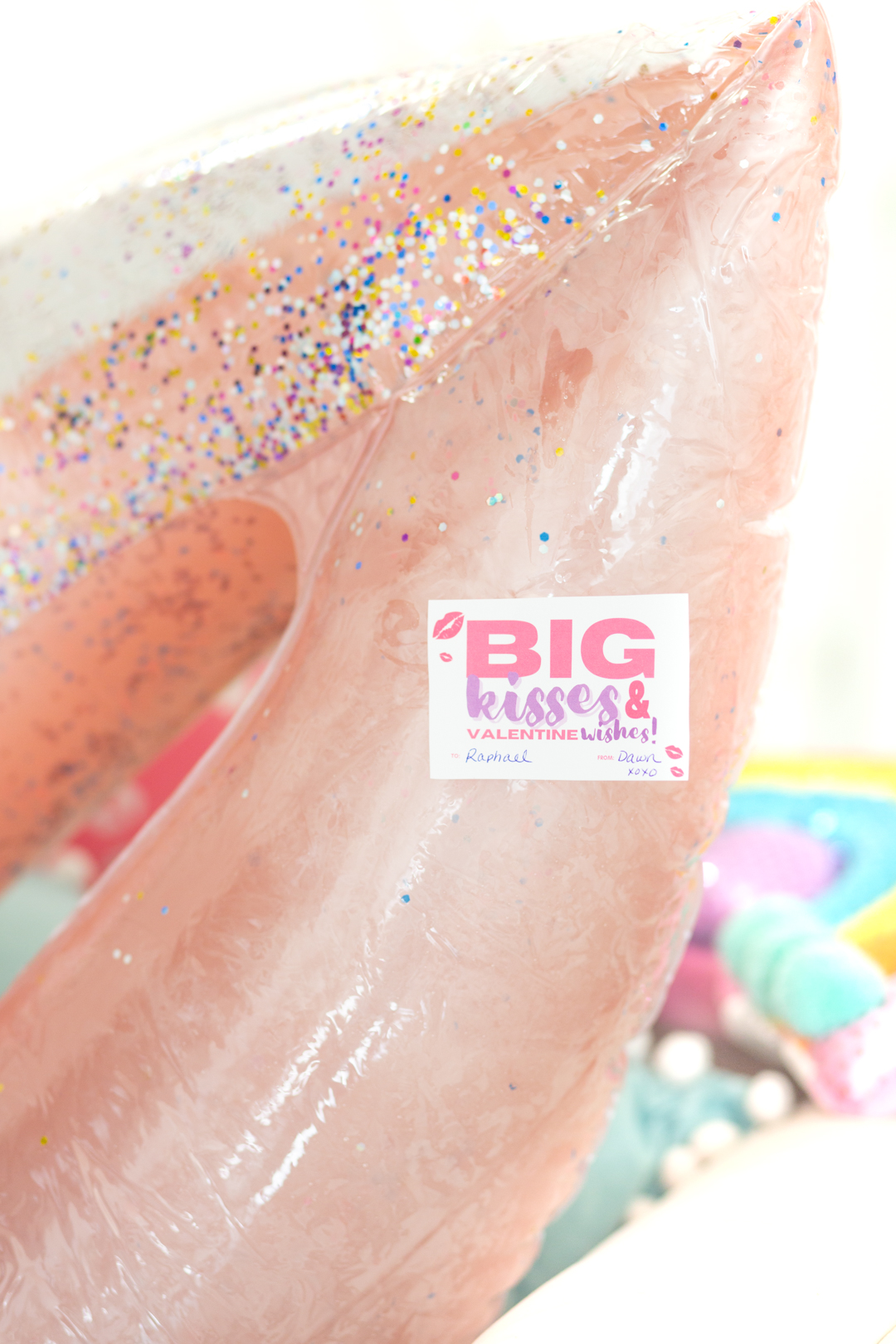 HOW TO ASSEMBLE LIP FLOAT GIFT
There really is nothing to this cute gift other than inflating your giant lips and printing out the gift tag.
Purchase inflatable lip float and inflate it.
Print out the gift tag below.
Cut out gift tag.
Tape gift tag onto float or use ribbon or string to hang it on.
Add a decorative bow if desired.
Could not get any easier than that to put together a special gift that says I love you in a big way.
It's like instant magic for all of you that like to go big when it comes to gifting.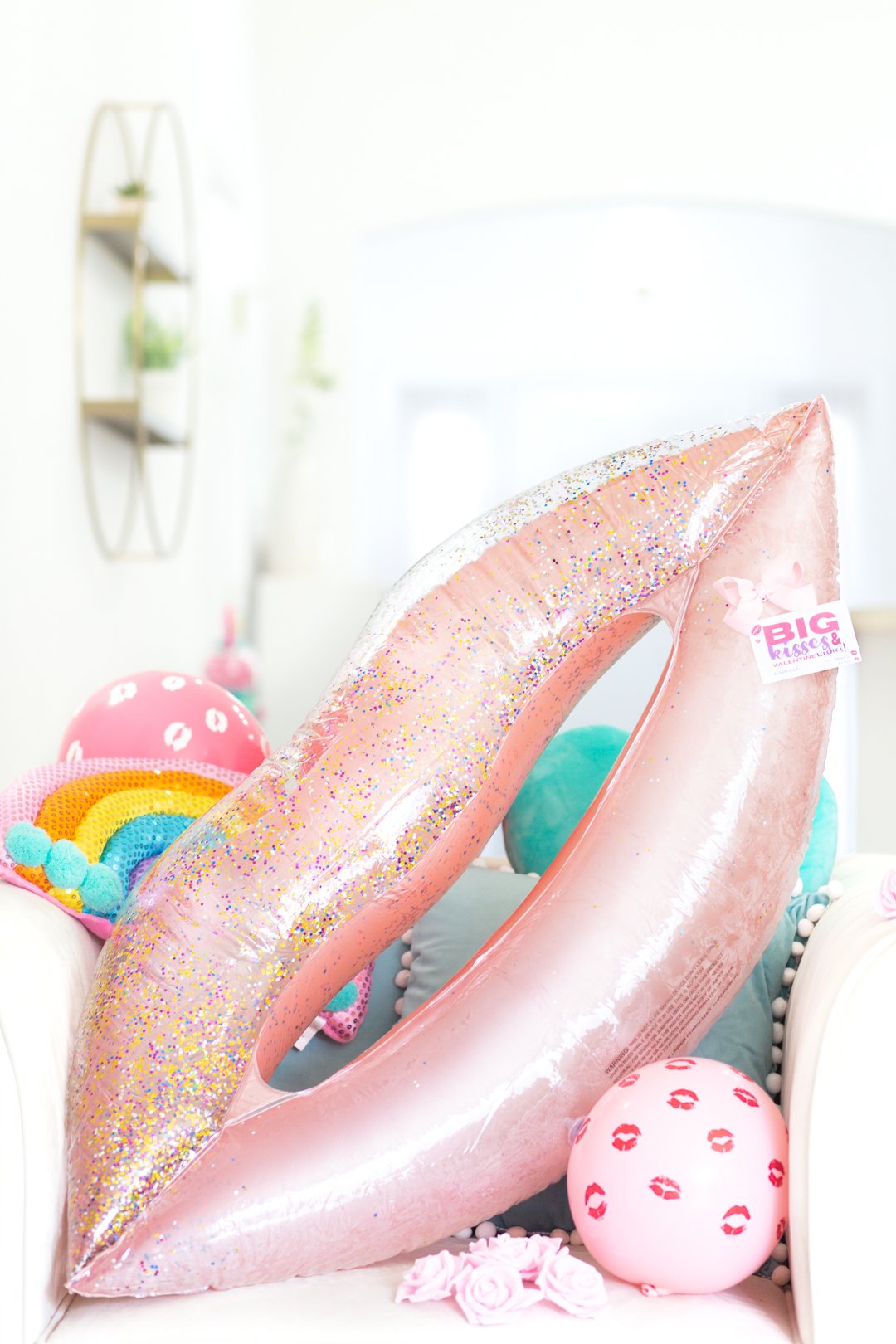 VALENTINE'S DAY GIFTS
Love this fun idea? Here are even more easy V-day gift ideas that are easy to make using free printable gift tags.
BIG KISSES GIFT TAG
Don't run off without your cute big kiss printable Valentine's Day gift tag. Just click on the link below to download yours. Save it on your computer to use anytime.
DOWNLOAD BIG KISSES GIFT TAG (pdf) 6 per page
Happy smooching. XOXO