Breakfast is one of my very favorite meals and with spring here there are a lot of occasions to make it extra special. There are May breakfasts and Mother's Day brunches to plan!
Even if you're just looking for an everyday way to make something easy yet delicious, I have a yummy treat to share today using my favorite cheese!
Enter a delicious breakfast recipe featuring cheesy bacon and chive omelets baked in a muffin tin.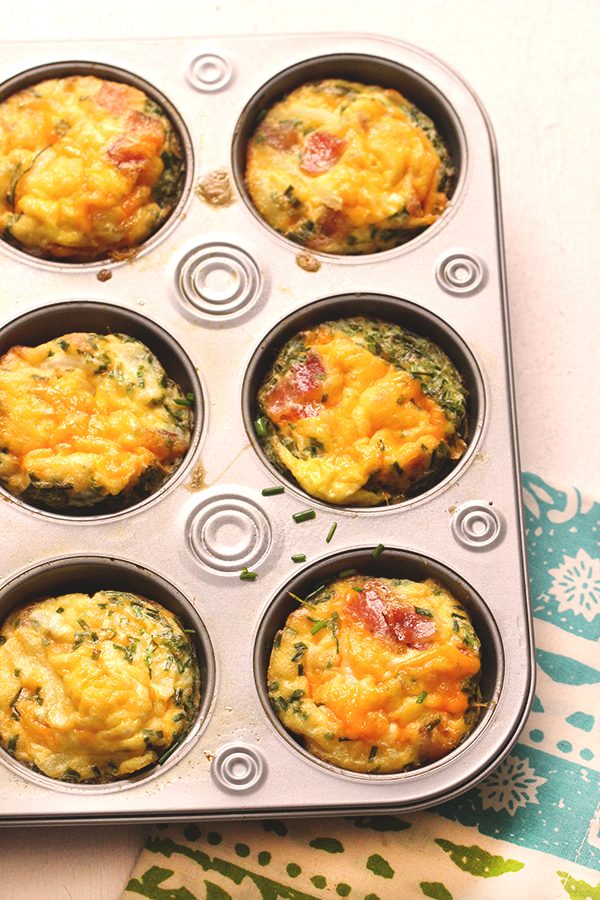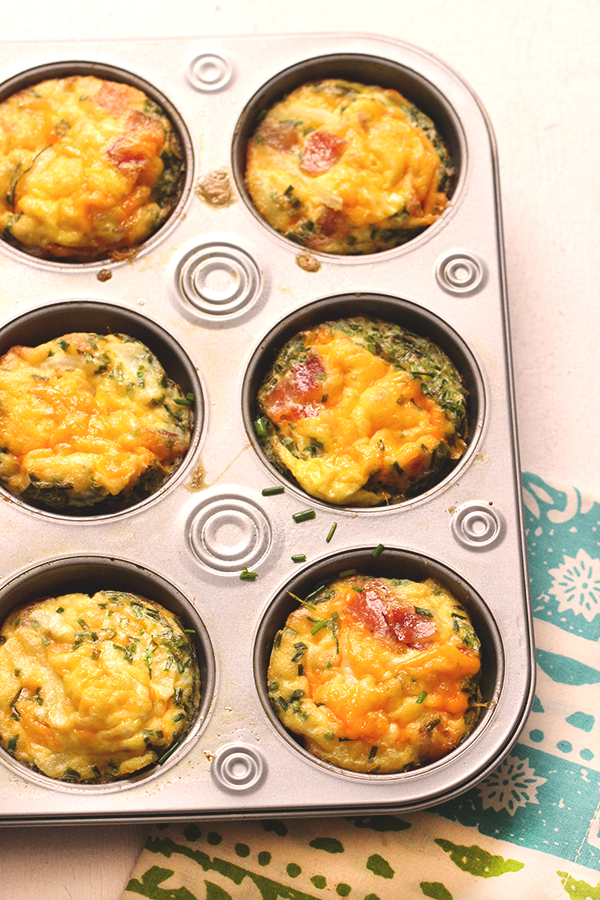 I recently spotted a mouth-watering Cheddar, Bacon & Onion Tart. It inspired my Cheesy Bacon & Chives Omelet Cups Recipe today.
My husband and I started enjoying Extra Sharp Cheddar quite some time ago and we haven't looked back since.
It has that flavor that I've always craved when it comes to delicious cheese. If you haven't tried it, add it to your shopping list. NOW. See, there I go being all bossy again. *wink*
Are you ready for an easy cheesy breakfast or brunch recipe to try?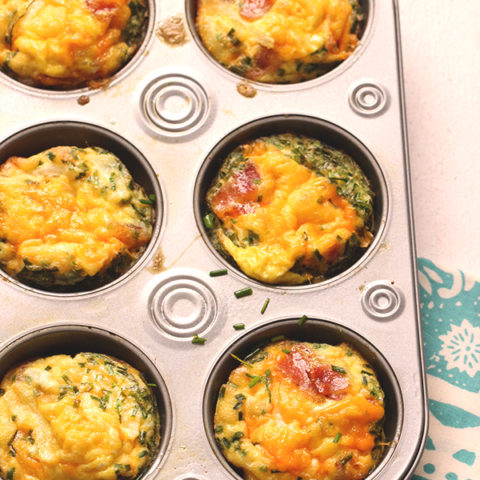 Cheesy Bacon & Chives Omelet Cups Recipe
Yield: 9

Prep Time: 10 minutes

Cook Time: 18 minutes

Total Time: 28 minutes
Ingredients
10 Medium Eggs
6 Thick Slices of Pre-Cooked bacon chopped or crumbled
¾ Cup of Chopped Yellow Onion sliced (approx ¼ medium onion)
2 Tbsp. Margarine melted
⅛ Cup Chives finely chopped
¼ cup water
1 Cup Shredded Cheddar Cheese
salt & pepper to taste
Instructions
Preheat your oven to 375°.
Spray a standard muffin tin with non-stick cooking spray generously.
In a large bowl, beat the eggs until blended.
Add the remaining ingredients and blend again.
Evenly pour mixture into muffin cups.
Bake for approximately 16-18 minutes or until the egg is cooked through.
Nutrition Information:
Yield: 9 Serving Size: 1
Amount Per Serving:Calories: 355Total Fat: 27gSaturated Fat: 10gTrans Fat: 1gUnsaturated Fat: 14gCholesterol: 440mgSodium: 465mgCarbohydrates: 6gFiber: 1gSugar: 3gProtein: 22g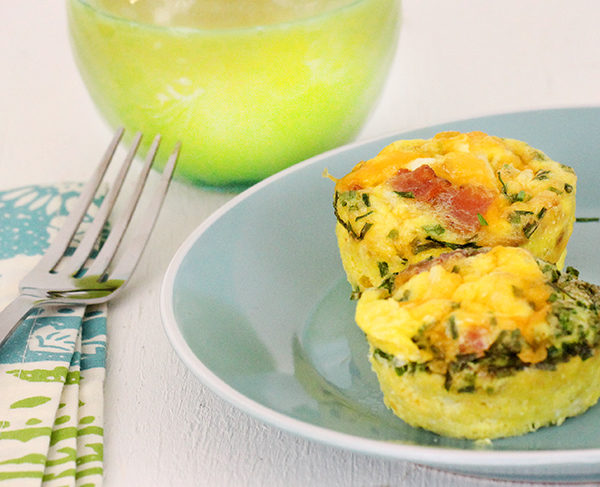 Have you ever made breakfast in a muffin tin before? What did you make?