Chocolate… Oh, how I love thee! If you are a chocolate lover like I am; then boy, do I have a treat for you (no pun intended)! I have pulled together 25+ of the most amazing chocolate dessert recipes from around this great big internet cafe. I also want to share a few myths about chocolate that it's time to debunk! Oh, and one pretty cool fact I would like to share. We can thank soldiers, not only for serving our country but also for bringing us M&M's. M&M's were created in 1941 and they were modeled after a candy coated chocolate used for soldiers MRE's. They needed chocolate that wouldn't melt, hence melt in your mouth, not in your hand!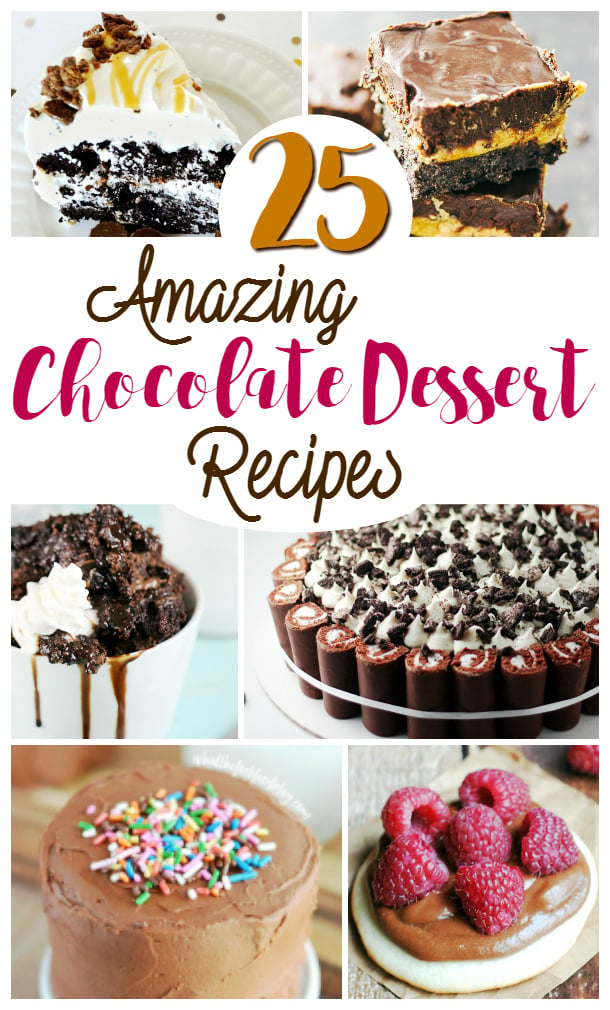 Many of us often feel like chocolate is our "guilty pleasure", but the truth is chocolate isn't as bad as we once thought. So take some time to check out some of these facts, and then get to cookin'!
What you may believe: Chocolate is bad, bad, bad for you!
What you need to know: Actually, chocolate is a great source of many wonderful vitamins and minerals. Chocolate is a great place to find iron, zinc, and magnesium, and according to some of my research eating 1 serving of chocolate (about 1.4 oz) has been shown to help increase good cholesterol levels when compared to carb loading snacks. Of course, some chocolate is made better for your than others.
What you may believe: Chocolate is loaded with lots of caffeine.
What you need to know: 1 serving of chocolate has about the same amount of caffeine as 1 cup of decaf coffee! Just another little-known fact… An apple has about as much caffeine as a cup of coffee! This is shocking to me! Based on those statistics chocolate is now better for you than an apple (you know, if you're worried about your caffeine intake) 😉
Happy noshing!
25 Amazing Chocolate Recipes
Death by Chocolate Slow Cooker Dump Cake
Chocolate Covered Apple Donuts
Ultimate Dessert for Breakfast Parfait
Apple Nachos with Peanut Butter and Chocolate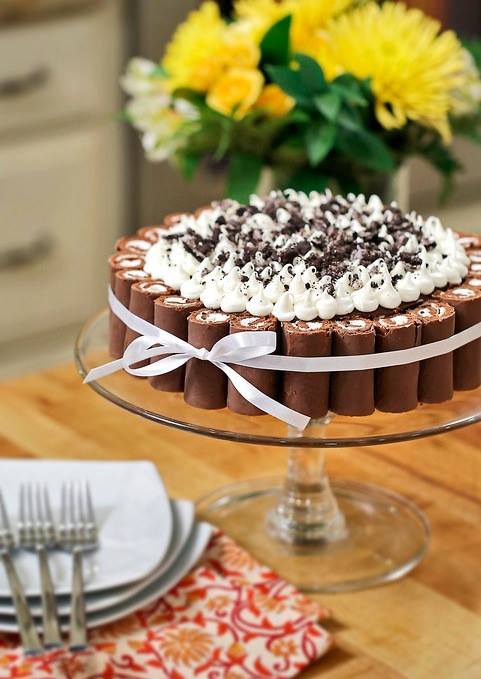 Swiss Roll Cookies & Cream Cake
Dark Chocolate Almond Bark w/ Sea Salt
Chocolate Filled Real Cream Squares
Chocolate Chip Graham Cracker Cookie Bars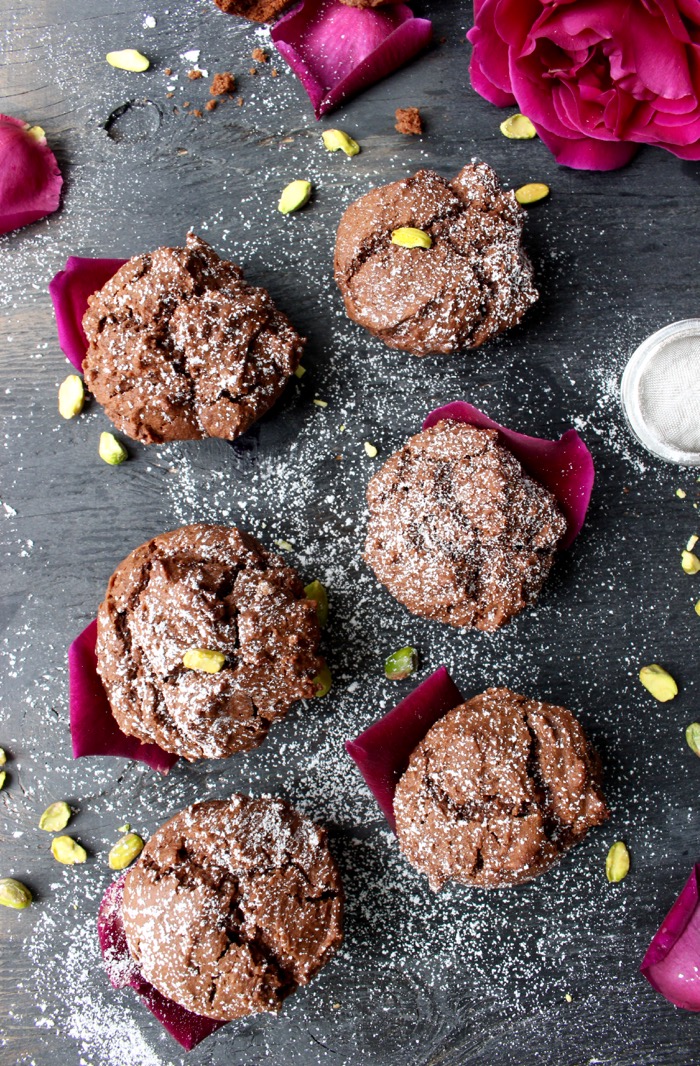 Photo Credit: Ciao Florentina
Frozen Chocolate Covered Banana Wafers
Chocolate Peanut Butter Slow Cooker Molten Cake
Berry Chocolate French Toast Casserole
Cookie Dough Rice Crispy Treats
Sugar Cookie With Nutella Frosting & Raspberries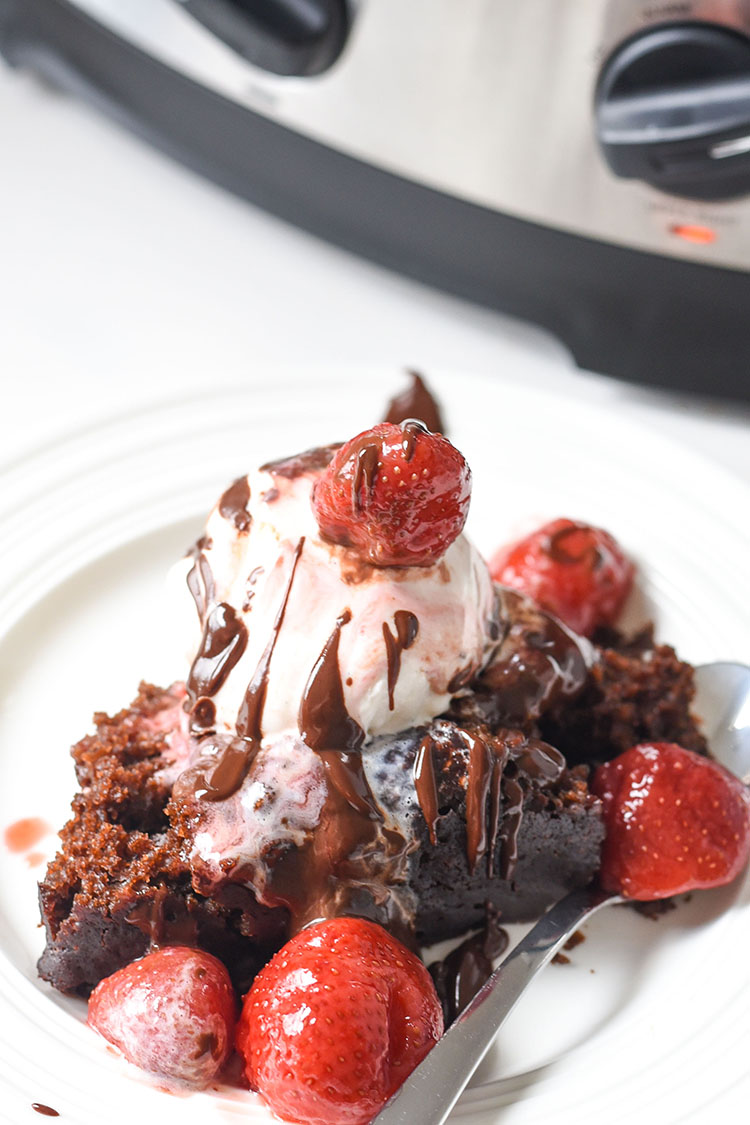 Photo credit: Courtney's Sweets
Easy Chocolate Cake in the Slow Cooker
Hidden Veggie Mint Chocolate Chip Milkshake
Mint Chocolate Chip Red Velvet Crinkle Cookies
Triple Chocolate Smores Pizookie
Chocolate Caramel Peanut Butter Cake
No Bake OREO Peanut Butter Squares
Are you a chocolate fan? What is your favorite chocolate dessert?