The kids will be out of school before we know it, there will be more parties and BBQs. I can't lie, it's one of my favorite times of the year. Provided we have a working air conditioner to escape to from time to time, that is. Ha! One of my son's absolutely all time favorite beverages for summer is lemonade. So I thought it would be fun to share some easy to make Strawberry Lemonade Cupcakes.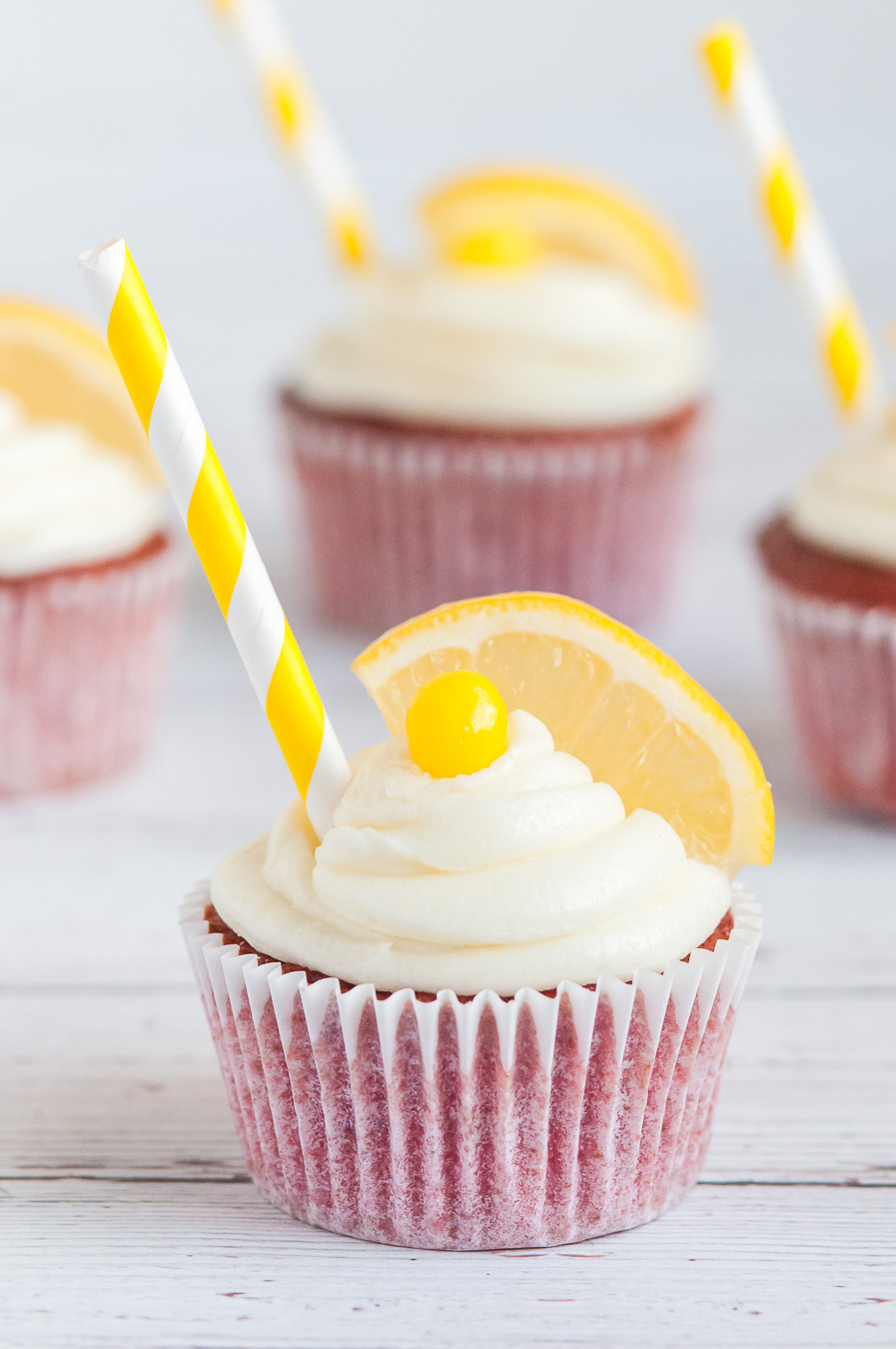 Pretty scrumptious treat to bring to a summer time gathering!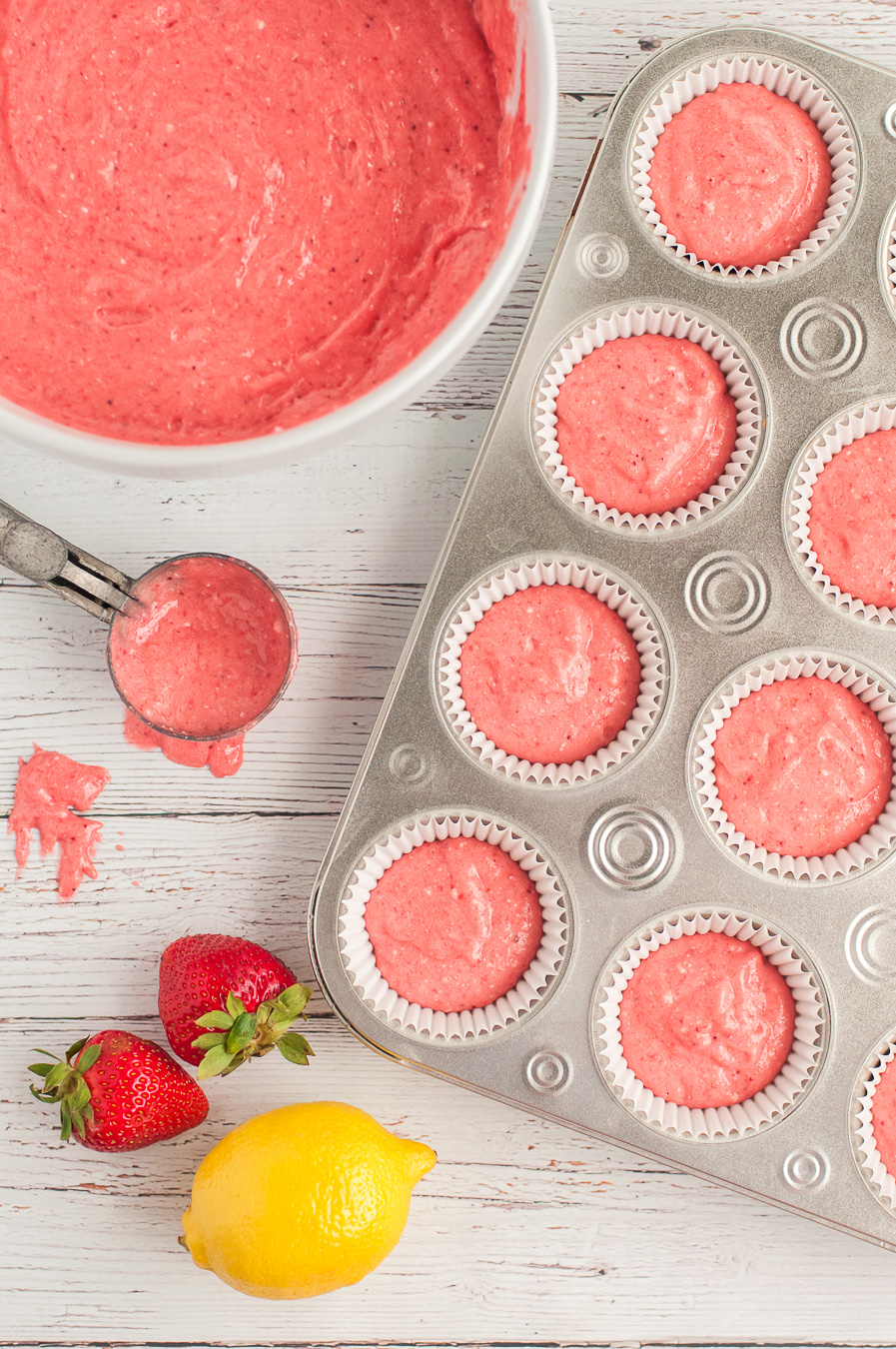 These cupcakes are packed with lots of lemony and strawberry goodness. Strawberry Jell-O, frozen strawberries and lemonade mix take these tasty treats over the top.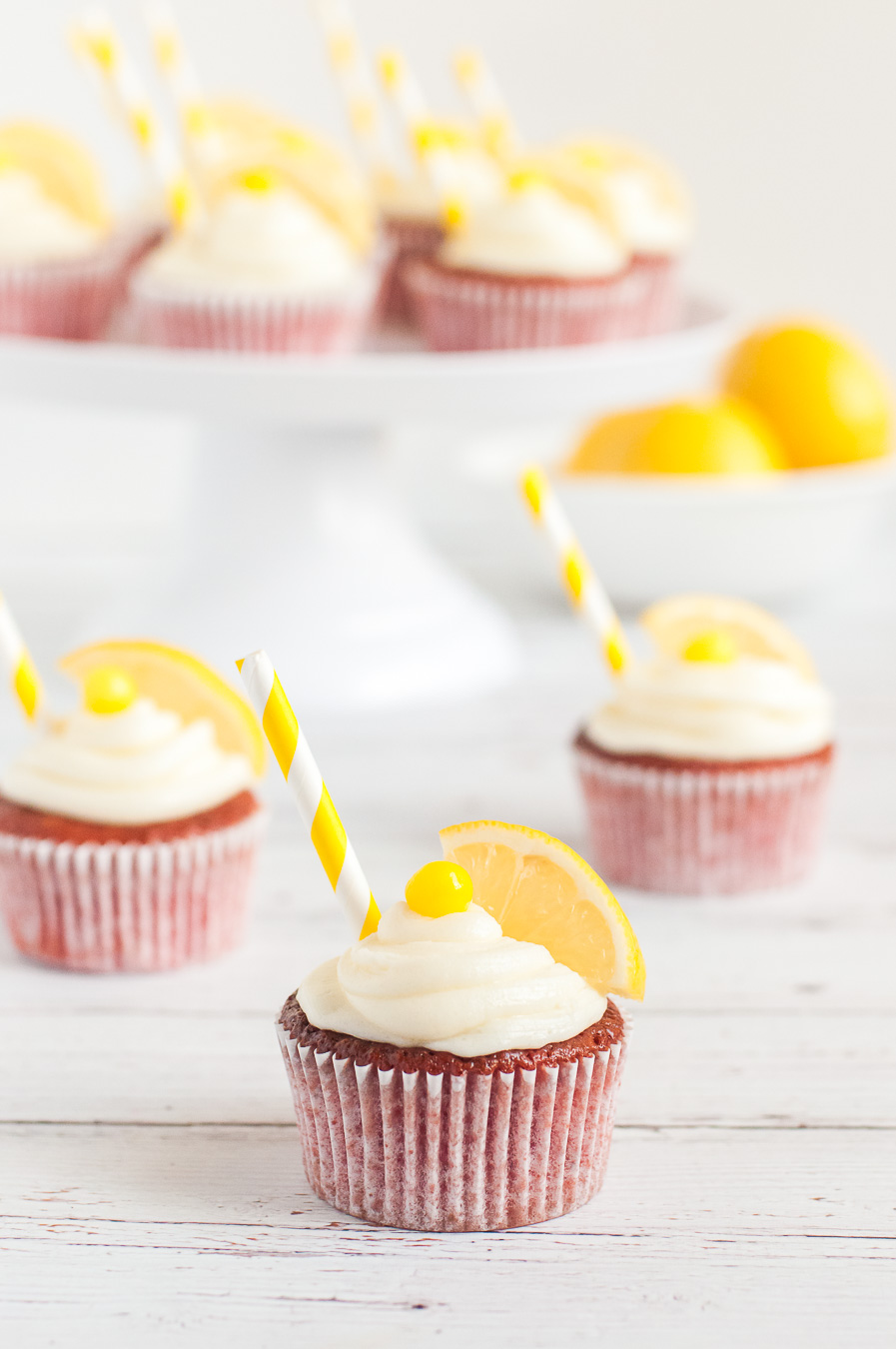 Adding a Lemonhead candy to top each one, makes them super cute for the kiddos! My son loves sour candy, which explains why he would love lemonade too.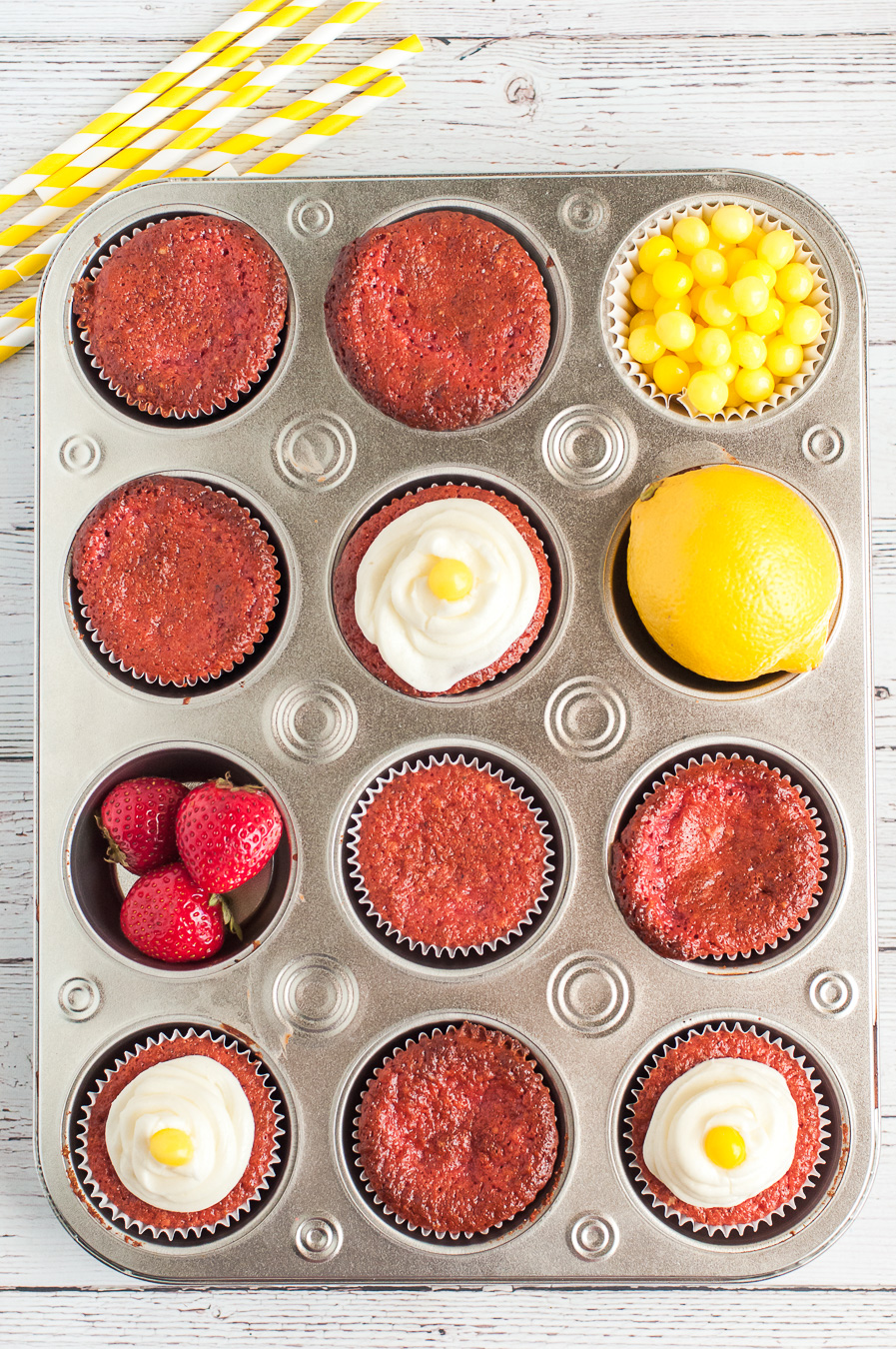 On that note, I always loved Sour Patch Kids too. So much fun! Reminds me of carefree days, which I seriously miss now that I am all grown up! Join me in a journey back to those days with these fun cupcakes!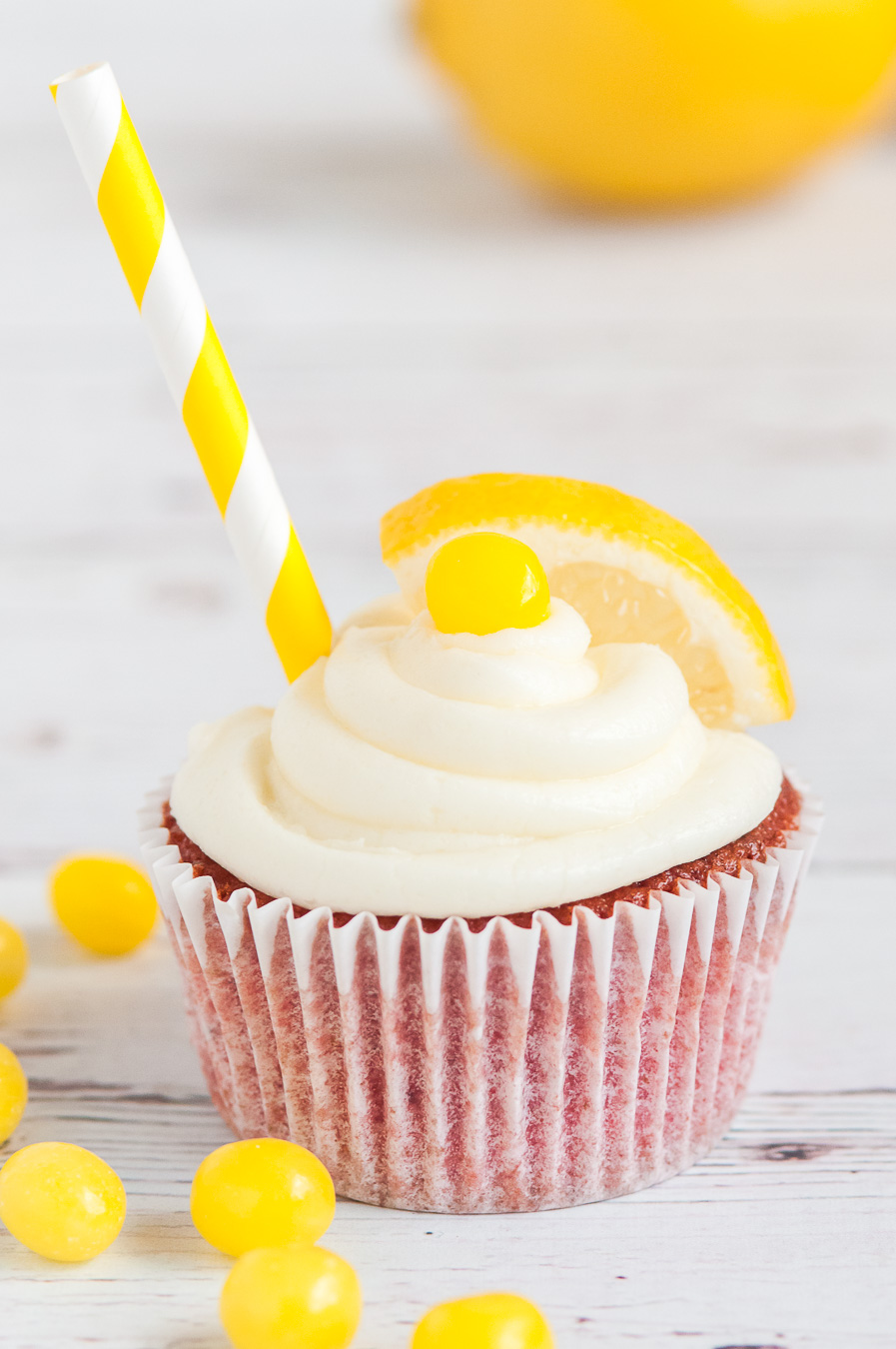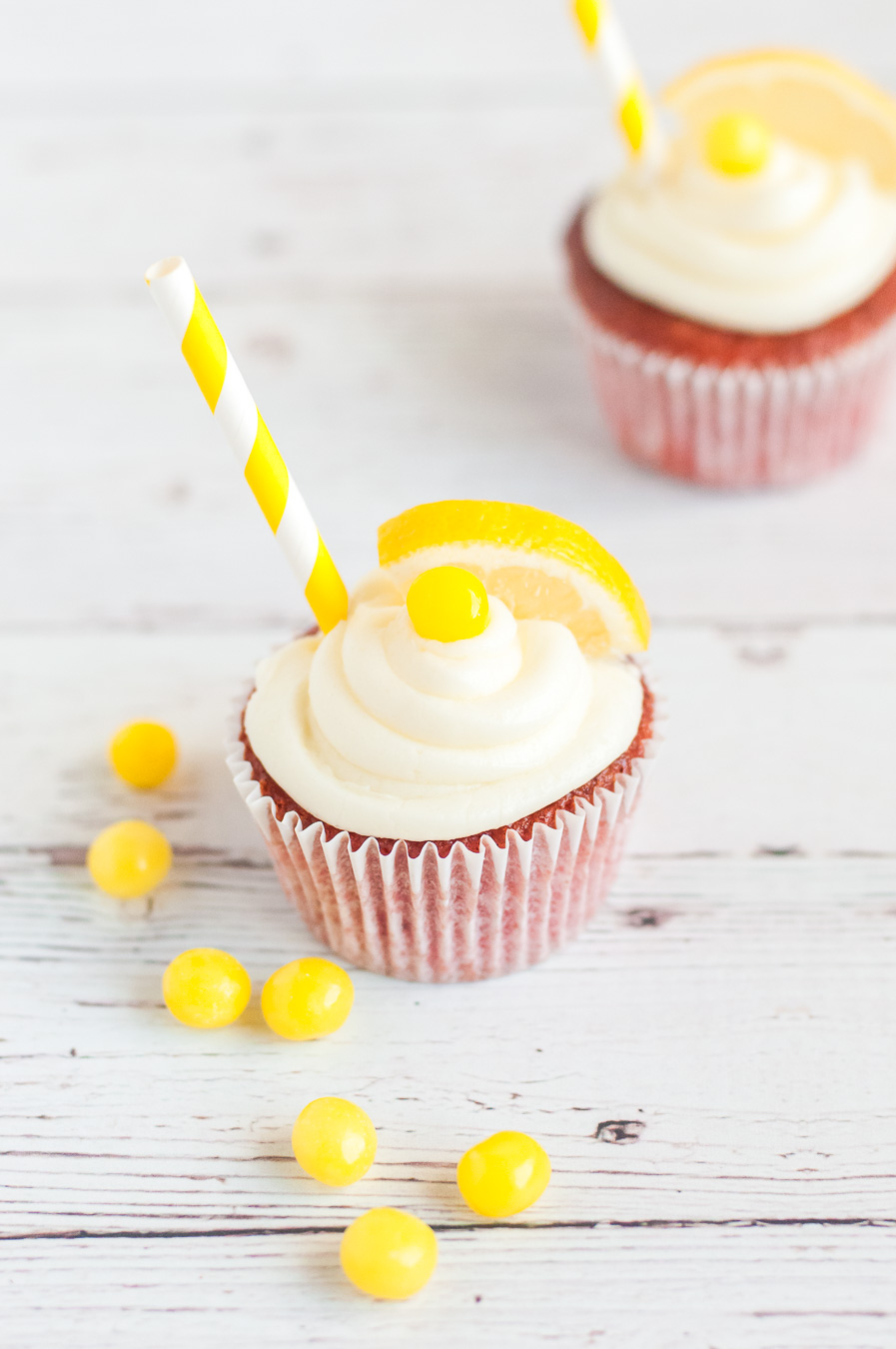 Strawberry Lemonade Cupcakes Recipe
Ingredients
Cake
• 1 box White Cake Mix
• 1 box Strawberry Jell-O
• 2 tbsp Sweetened Lemonade mix
• 16 oz thawed package from Frozen Strawberries in Sugar
• 3 eggs
• ⅓ cup Vegetable Oil
Icing
• ½ cup Butter
• 3 cups Powdered Sugar
• ⅓ cup Sweetened Lemonade mix
• 2 tbsp Water
Toppings (optional)
• Chewy Lemonheads candy
• Lemon slices
• Straws for décor only
Instructions
Cake

Preheat oven to 350 degrees

Stir together Cake mix, dry Jell-O and 2 tbsp lemonade mix

Puree Strawberries

Add Strawberries, eggs, and vegetable oil to dry ingredients

Mix until smooth and blended

Place liners in cupcake pan and fill ⅔ full

Bake about 20 minutes

Allow to cool completely

Icing Instructions

Cream butter in a medium bowl

Slowly add in the powdered sugar and ⅓ cup lemonade mix. Add water as needed until everything is incorporated and frosting is right consistency.

Transfer icing to piping bag or zippered bag and clip corner to pipe.

Ice tops of each cupcake and optionally top with Lemonhead candy, a wedge of a lemon slice, and a pretty decorative straw for the feel of a Strawberry Lemonade cupcake.

Enjoy!!!
What were your favorite treats or candies growing up?