This is a sponsored conversation written by me on behalf of Sweet Leaf Tea. The opinions and text are all mine.
Feeling hot enough yet? Phew. When it's hotter than hot outside like it is right now, having favorite, easy, and refreshing beverages in every free inch of your fridge is basically a must. Are you sweet on tea? It's such a refreshing option and the flavor easily goes with any meal and it's so satisfying on its own. It's also fabulous for entertaining during the scorching months of summer. The best part is that this fresh Very Berry Iced Tea that I'm sharing today is so easy to make anytime using single serve bottles of Sweet Leaf Tea.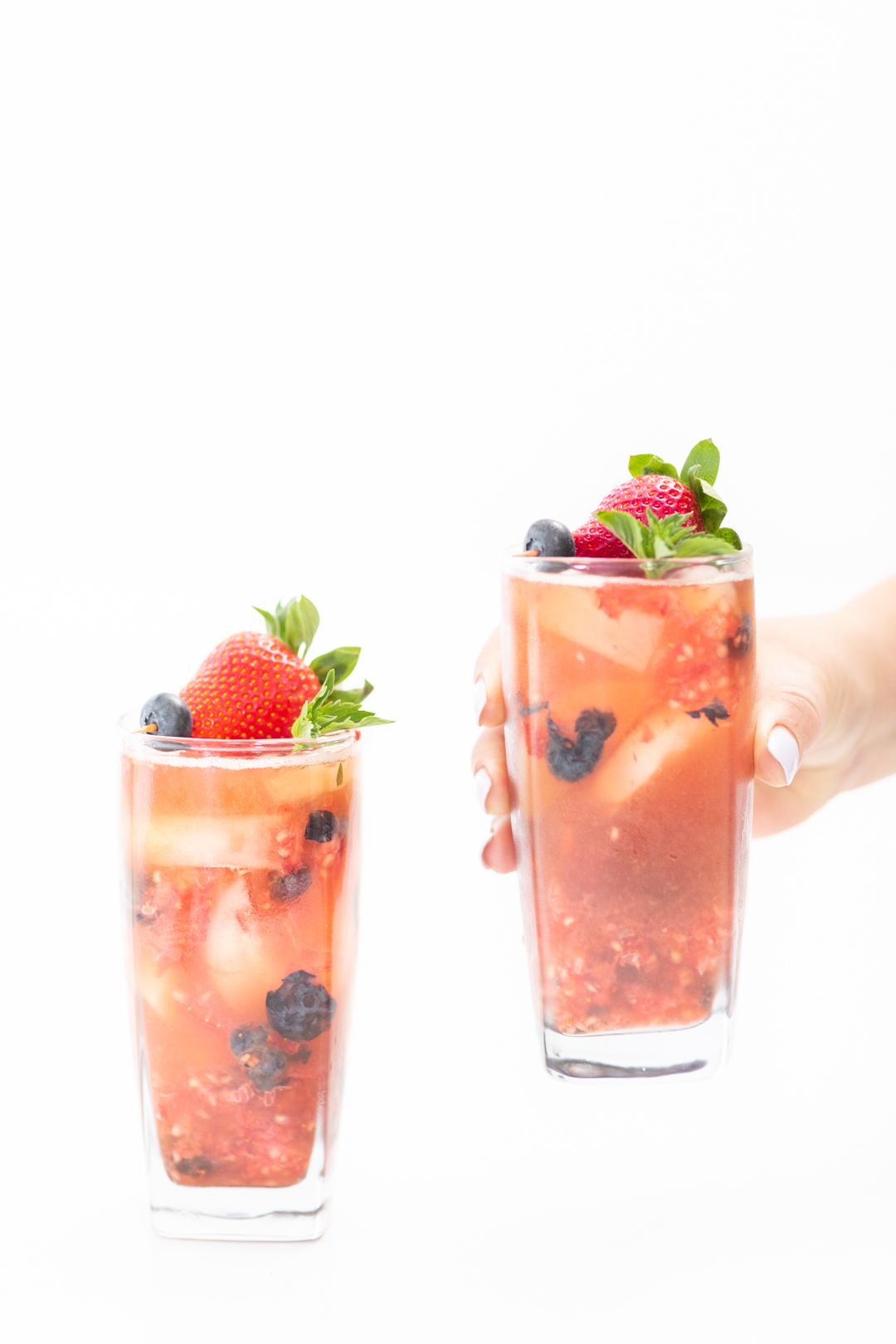 Enjoying iced tea at home is so easy with this quick-fix recipe that uses fresh muddled berries and 100% organic Sweet Leaf Tea, 16 oz bottles. Have you spotted these 100% organic teas from Publix yet?
Let me show you just how simple it is to make this cold Very Berry Iced Tea for all of your summery summer occasions and beyond. There's nothing like a freshly made drink to bring on the smiles when it's so hot out. Get ready to get your garnish game on and let's do this!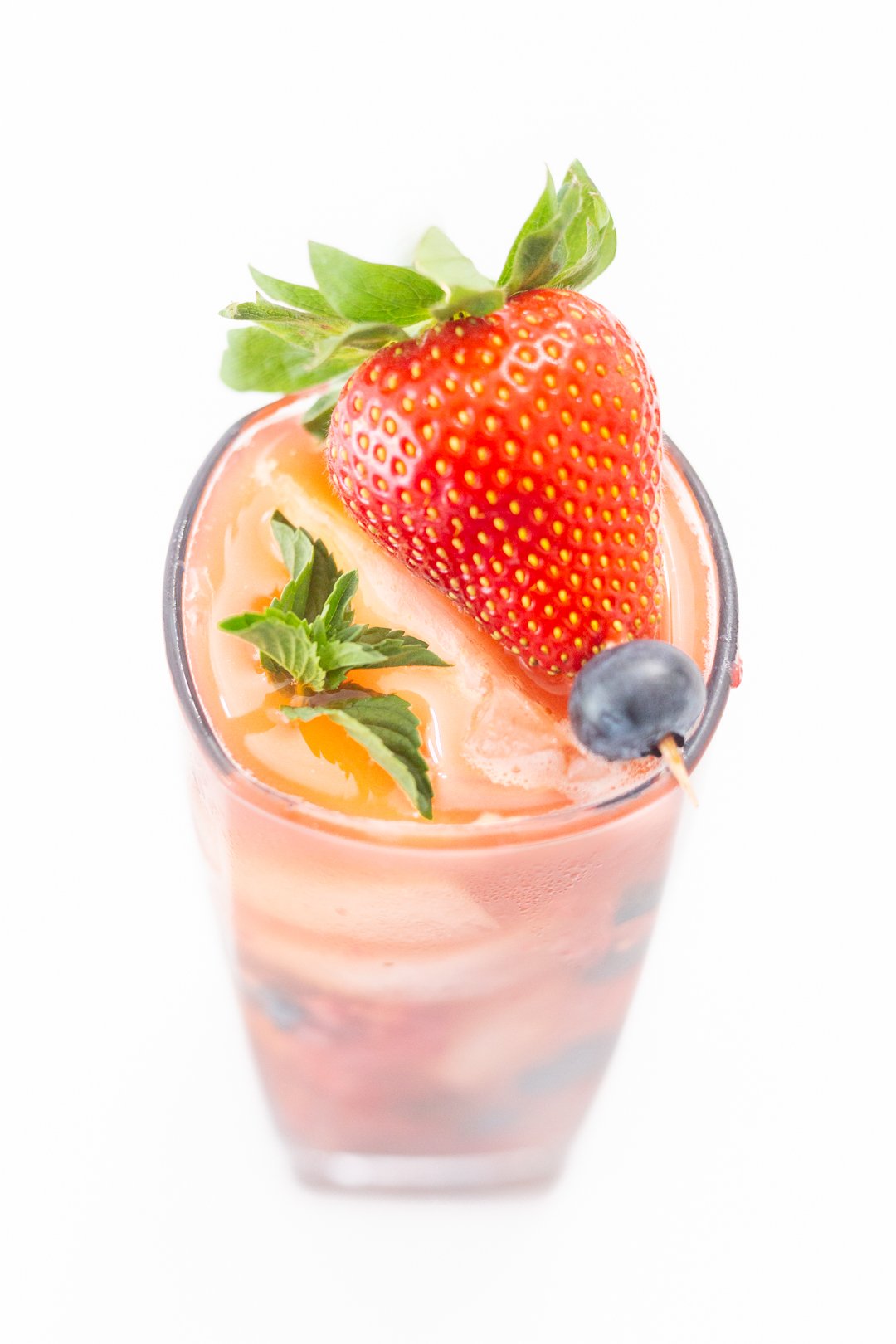 HOW TO MAKE BERRY ICED TEA
To make a quick and refreshing customized iced tea beverage, you can take a shortcut and use convenient ready-to-drink iced tea. No need to steam up the kitchen by brewing a batch for this drink. For this tasty creation, you can use Sweet Leaf Tea, Original Sweet or Raspberry for a doubly delish pop of berry flavor. Their teas are prepared with organic cane sugar sweetener that's done just right. They aren't overly sweet, and their refreshing balanced flavor is so perfect to use as a base to make your own iced tea creations and recipes. They're seriously the best tasting organic sweet tea! Here is what you will need to make this:
Sweet Leaf Iced Tea

Choice of Fresh Berries

Fresh Berries & Mint to Garnish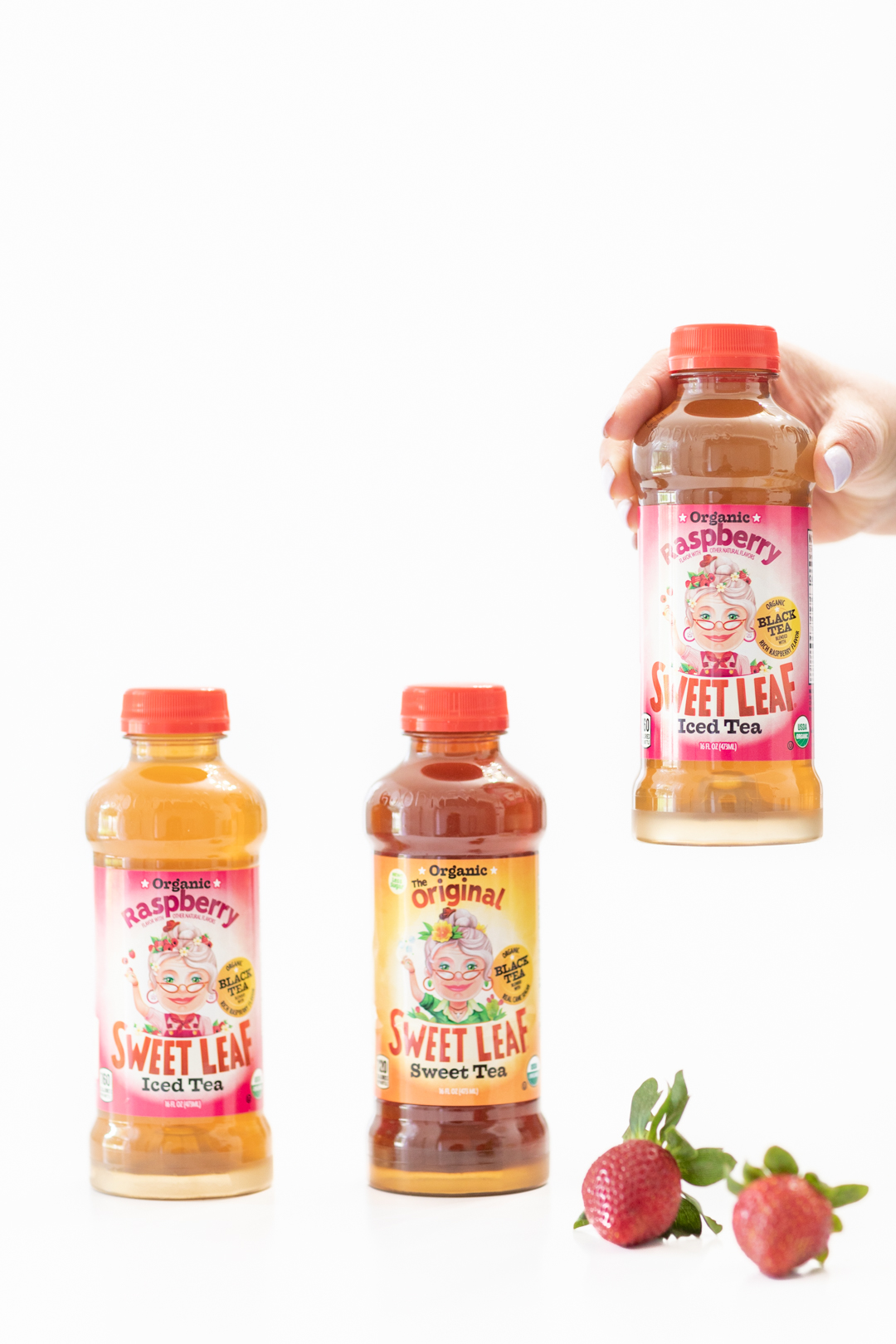 To make this flavored iced tea, the first thing to do is choose which berries you want to add to your drink. I chose to add raspberries, strawberries and blueberries to mine. Then, we will muddle the berries to add the perfect fresh fruity flavor. Let me show you how to do this so easily.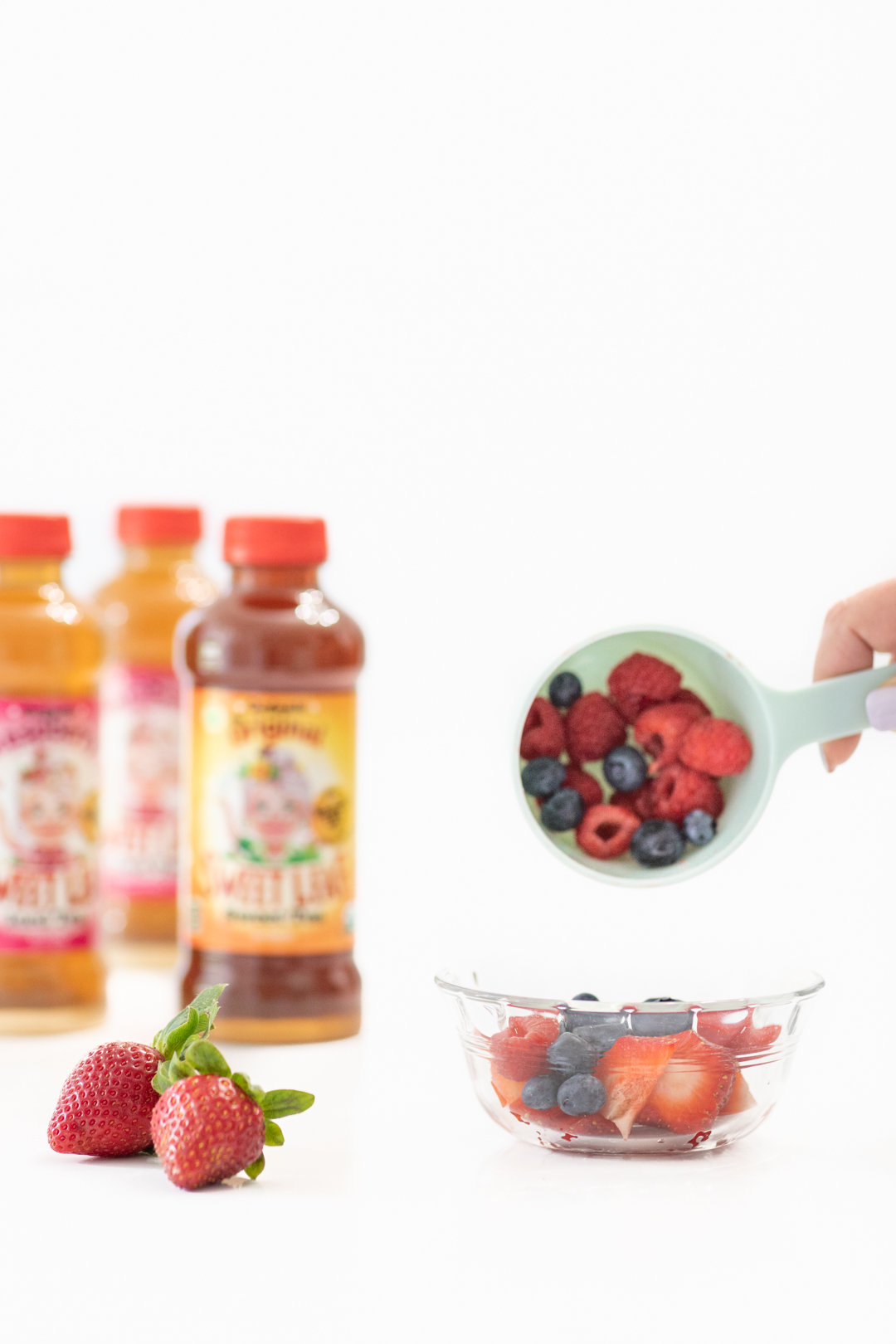 MUDDLED BERRIES FOR DRINK RECIPES
Want to muddle berries for your beverages? The easiest way to muddle berries is with a muddler. I just purchased mine at Publix for the first time. What is a muddler, you ask? It's generally a thin hand-held press with a ridged bottom used to press and extract flavors from ingredients typically used to ramp up flavor in drinks and beverages. To muddle berries, add your berries (raspberries, blueberries, strawberries, etc.) to a bowl and press your muddler into them to release all of the flavors and juices. If muddling other ingredients like fresh herbs or citrus peels, be a little gentler so that they don't taste too bitter or sour.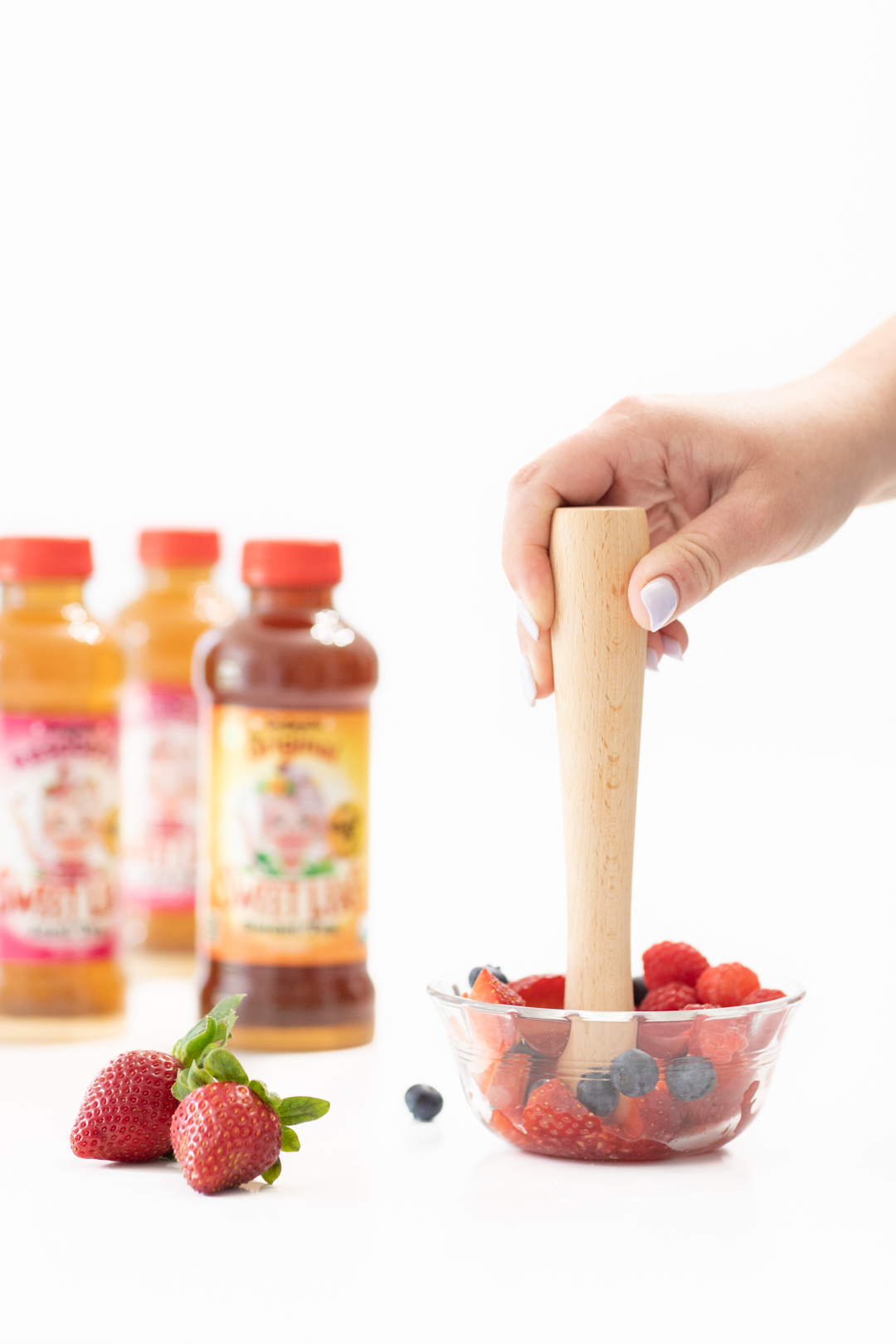 HOW TO MUDDLE WITHOUT A MUDDLER
You don't really need to have a muddler to muddle your drink ingredients, although it is kind of fun and feels fancy. For easy ingredients like berries, you can just as easily use a fork to basically mash and crush them in a bowl to capture and preserve all of the juices. It may be more challenging or somewhat impossible to properly muddle herbs this way, though. But for berries, this will work perfectly.
Once the berries are ready, you can divide and add them to glasses filled with ice.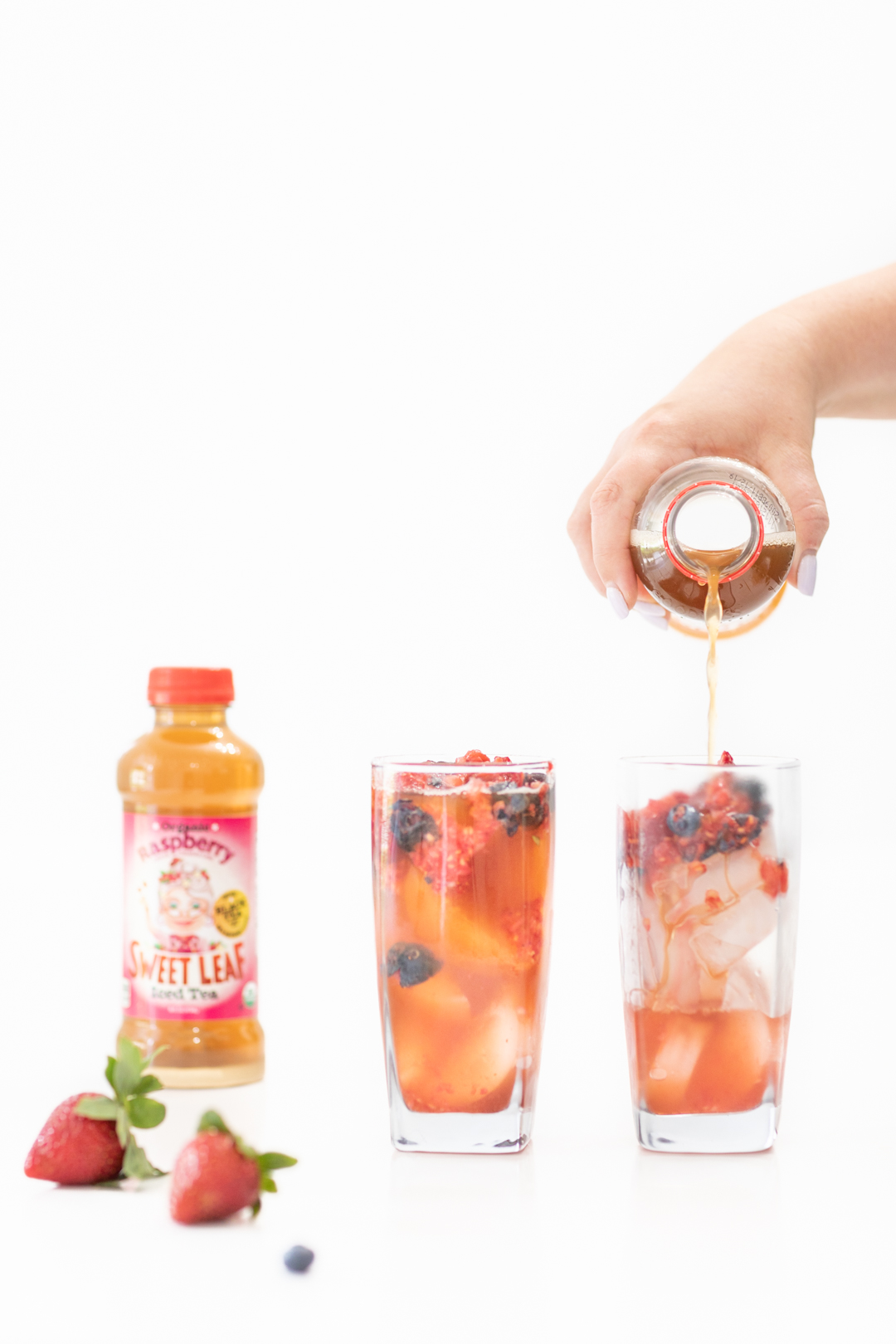 The final step is to simply pour your choice of Sweet Leaf Tea over top and stir to combine. Ahh. Can you taste this already? It's such a fun drink! The last thing to do is garnish if desired. If you ask me, you should always garnish when you can. It makes things feel extra fancy.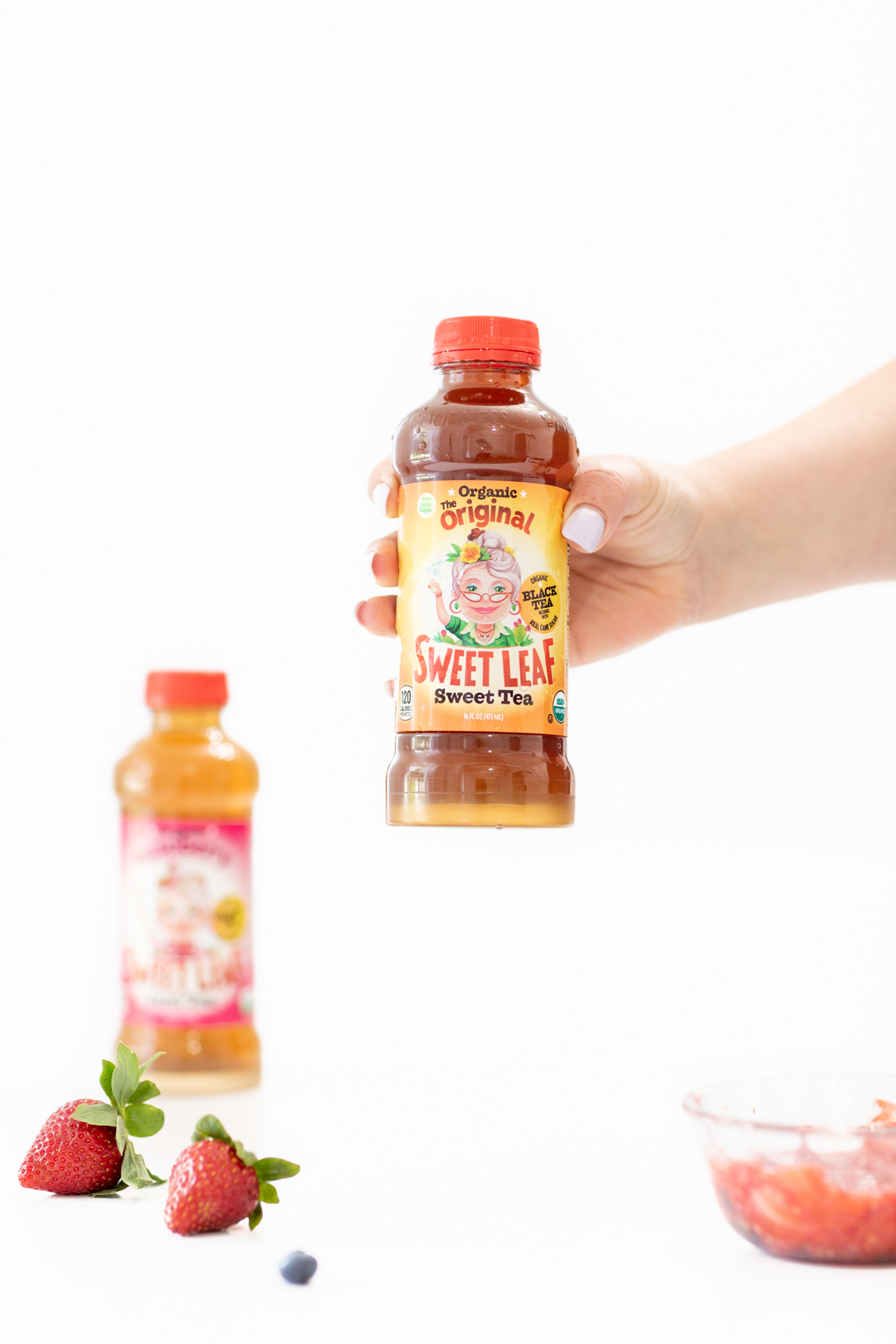 Stock up and save right now! Shop between 8/3/19 – 8/17/19 and you can save $5 on your purchase of 4 Sweet Leaf Teas for only $5 at Publix!
Find more Sweet Leaf Tea flavors like Mint & Honey, Half & Half and Peach in the specialty drink section at your local Publix.