This post is in partnership with Warner Bros. Pictures.
I'm so happy to share this adorable cupcake recipe to celebrate the arrival of Paddington 2 in theaters this Friday, January 12th! This much-anticipated sequel definitely deserves its own sweet treat! Just like Paddington, these cupcakes are sure to make the world a brighter (and sweeter) place!

Now that the holidays are over, I have no plans of letting things get boring around here! Heading to the movies during this time of the year is definitely a great plan. Watch the Paddington 2 Trailer now and make plans to get movie tickets for the whole family.
I'm personally excited that they brought many of my favorite actors from the original film's cast back and will be introducing some new ones. Speaking of, I'm super excited that Golden Globe and BAFTA Award winner Hugh Grant will be in this sequel! He plays quite the intriguing villain, if I don't say so myself.

The Paddington 2 movie gets intense when the unique gift that Paddington has been working for for for his Aunt Lucy's hundredth birthday is… stolen. We have to watch the movie to see how it plays out!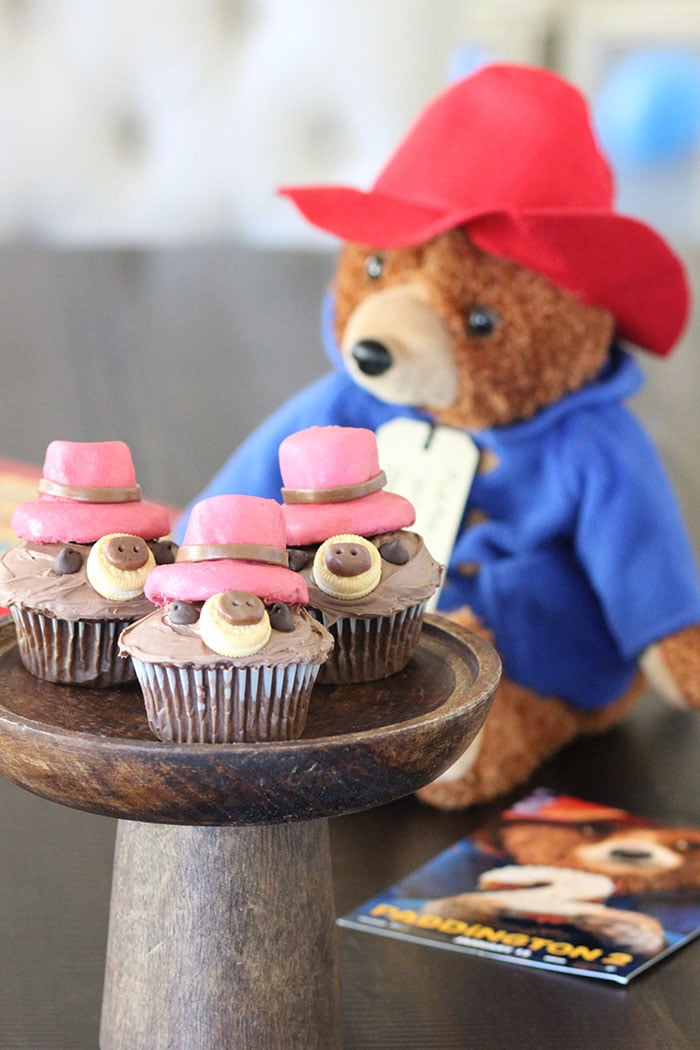 While we're waiting, let me show you how to make these unbelievably cute Paddington cupcakes!
PADDINGTON CUPCAKES
Here's what you need:
12 Prepared cupcakes with Chocolate Cupcakes (Follow directions on the box)
1 Container Frosting (Either Chocolate Frosting with a small amount of Vanilla Frosting mixed in for a lighter brown color or Vanilla frosting tinted light brown with food coloring)
12 Golden OREO Mini Cookies
24 Chocolate Chips
4 small Tootsie Rolls
Toothpick
===================
Here's what you need for the Paddington Hats:
1 Containers White Frosting with Confectioners Sugar (w/ Red & Blue Food Coloring to Make Darker Red)
12 Large Marshmallows
12 Prepared Sugar or Shortbread Cookies
6 small Tootsie Rolls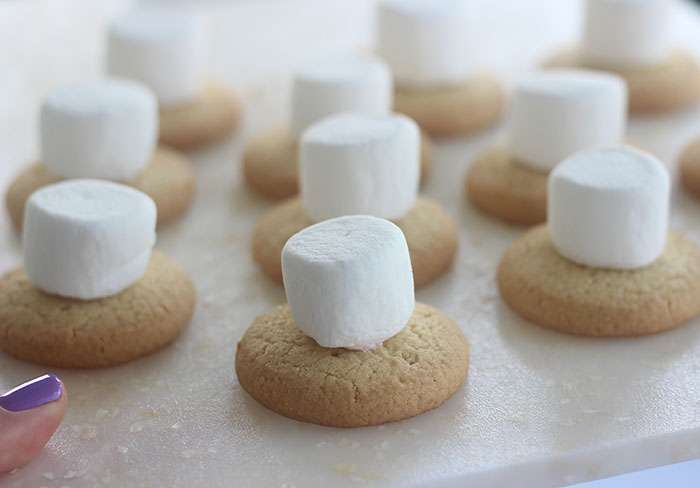 Start by making Paddington's hat first. Here's how:
Trim 1/4 off of each marshmallow and discard. Use a dab of frosting to adhere each marshmallow onto the center of each cookie and let dry.
Place the cookies onto a cooling rack to add the frosting. We want the excess to drip down and off of the cookies.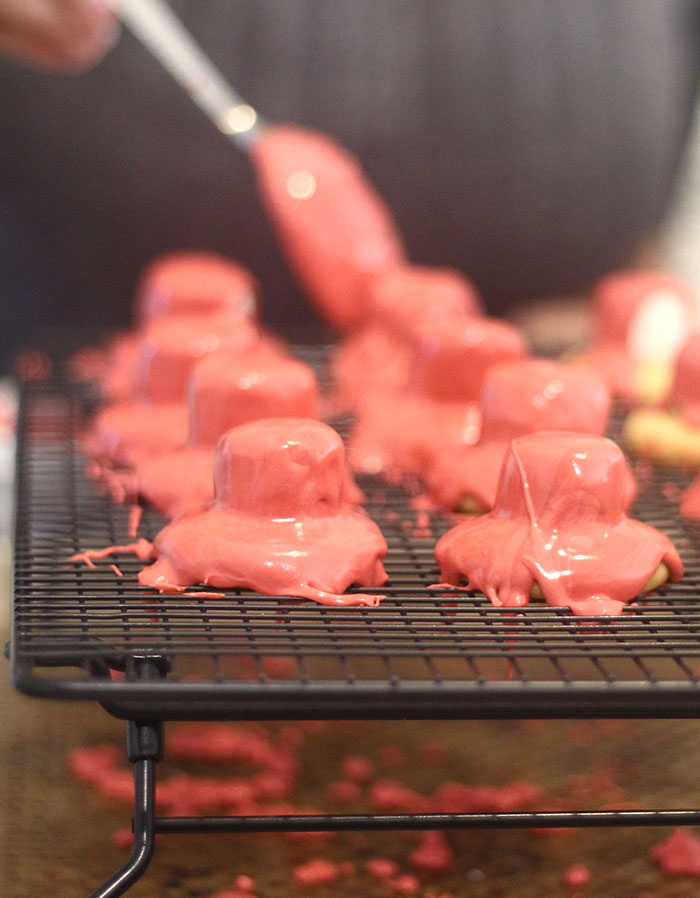 Add colored frosting to a microwave safe bowl and heat on high for 30 seconds. Stir the frosting, it should now be like a glaze. Use a spoon to drip the frosting over top each cookie making sure to cover completely. If frosting becomes too thickened, return to the microwave for 10 minute increments, stirring in between until it's the desired texture again. Once the cookies are covered in red frosting, let them dry for about 20 minutes.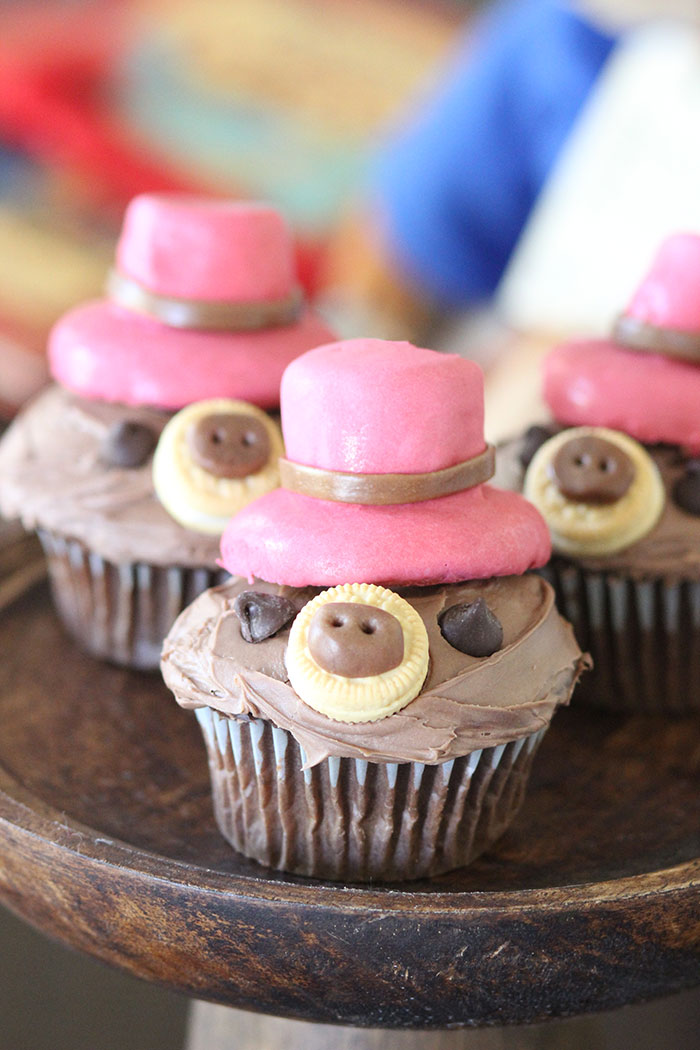 Once the cookie hats are setting, it's time to prepare the cupcakes. Cut each Tootsie roll into 3 equal pieces for the nose. Use a toothpick to make the nose accents. Use a dab of frosting to adhere the noses onto the mini Golden Mini OREO cookies.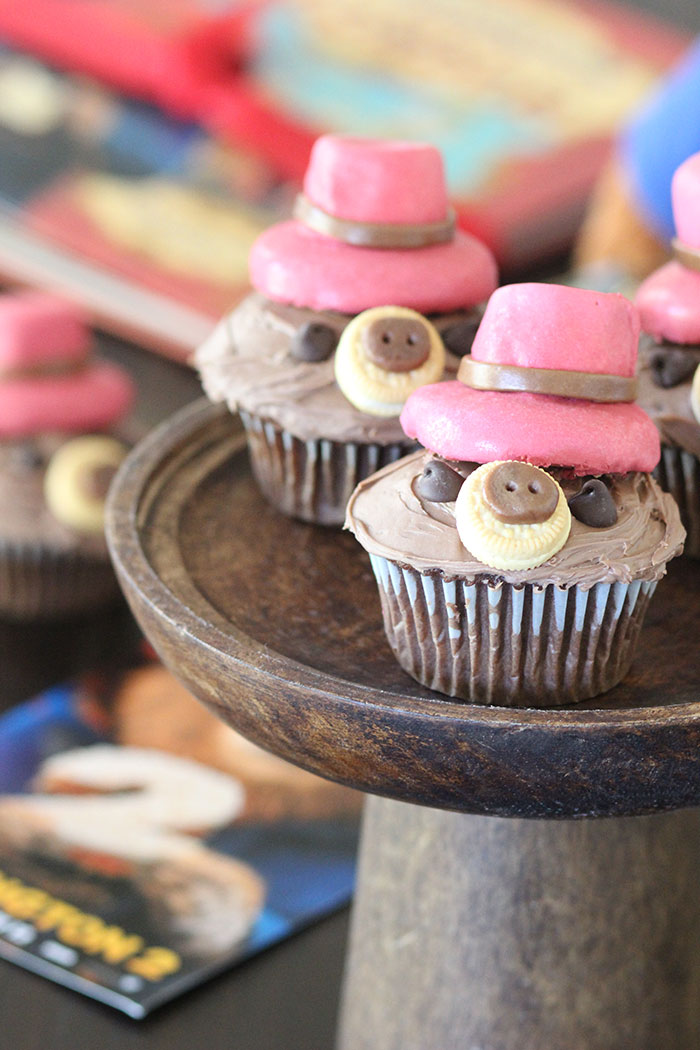 Frost the cupcakes with the chocolate (or light brown) frosting. Then on one side add two chocolate chips for eyes and the OREO nose. Simply press them into the frosting. As the final touch, add the cookie hats. And, that's it! You now have yummy cupcakes to celebrate the upcoming Paddington 2 movie!
Shop Paddington 2 Tickets now.
Stay in the loop: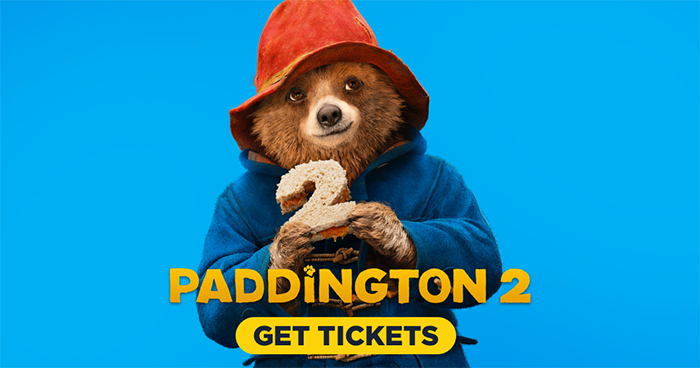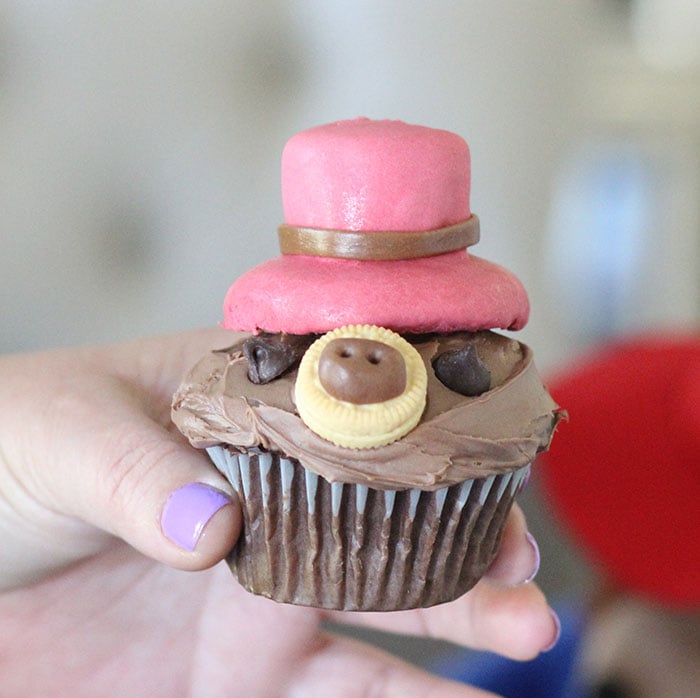 Who are you taking to see Paddington 2?