I just love tropical flavors. Pineapple, coconut, you know the usual suspects. This easy Pineapple Coconut dessert comes together with only three simple ingredients. Don't let the simplicity fool you, this recipe packs a satisfying sweet punch.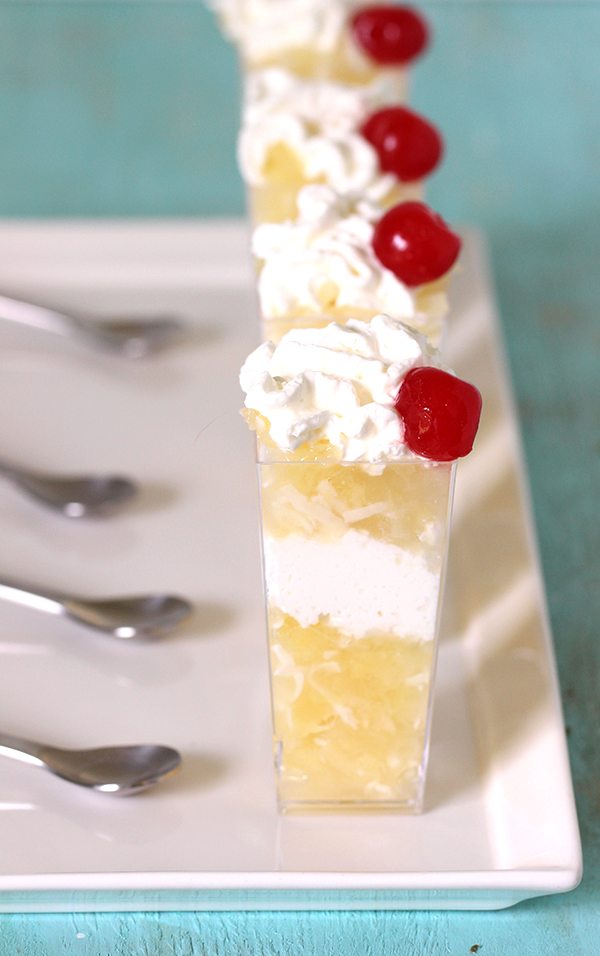 Plus, I am kind of obsessed with these mini parfait cups and spoons that I ordered a while ago. They are the perfect size for a sweet treat any time.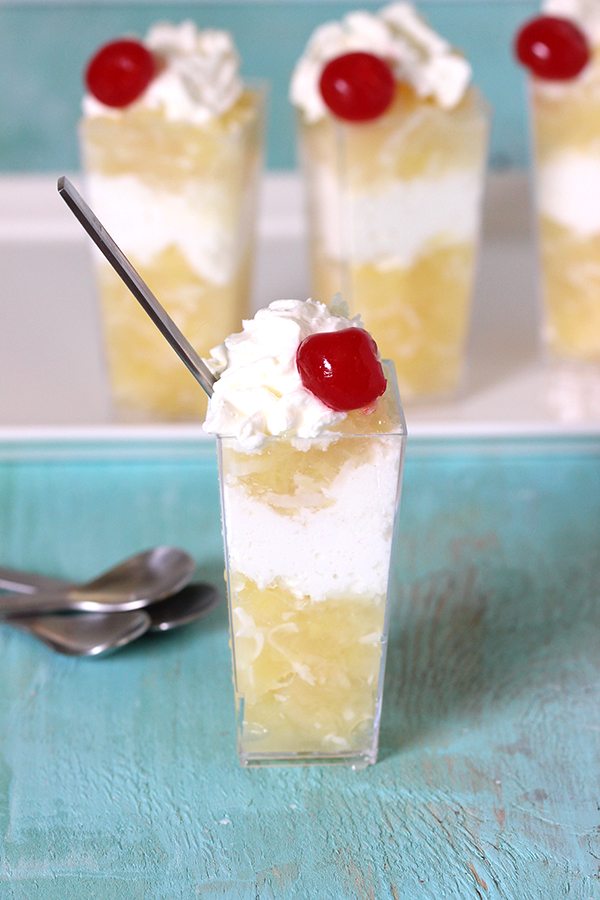 My hubby had a craving last week. He asked if I could pick up chocolate chip cookies with peanut butter inside at the bakery at Publix. I told him that there was no way they would have that.  I was right, of course. But, I did have a chance to stalk the desserts while I was there. I spotted a pineapple coconut parfait that was in a similar mini parfait cup. I asked what it was made with and my favorite bakery dude said just pineapple and coconut with whipped cream.
Seemed easy enough and that's where this quick dessert comes into play.  Isn't it funny how ideas are born? If my hubby didn't have a weird cookie craving one night, I never would have made these. Interesting, don't ya think?
Easy Pineapple and Coconut Dessert Comes Together with 3 Ingredients
Ingredients
1 Can (20 oz.) Crushed Pineapple in Juice, undrained
1/2 Cup of Shredded Coconut (sweetened)
Whipped Topping (thawed)
Instructions
Mix crushed pineapple and coconut and store in refrigerator for about 2 hours or overnight. Layer mixture with layers of whipped topping and serve. Enjoy!
7.8.1.2
158
https://cutefetti.com/pineapple-coconut-dessert/
Still hungry for more??
Try my Mandarin Orange Dessert…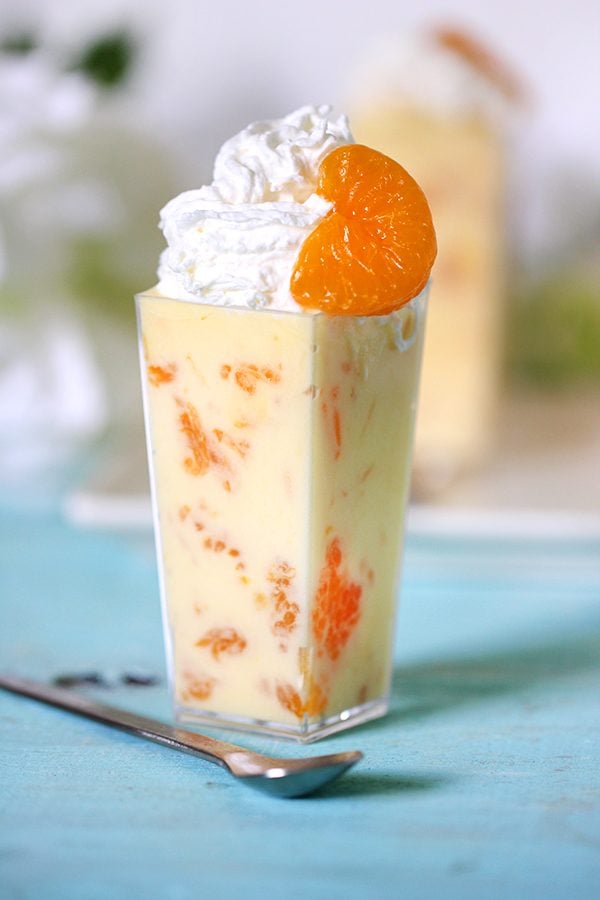 or this Pineapple Dessert!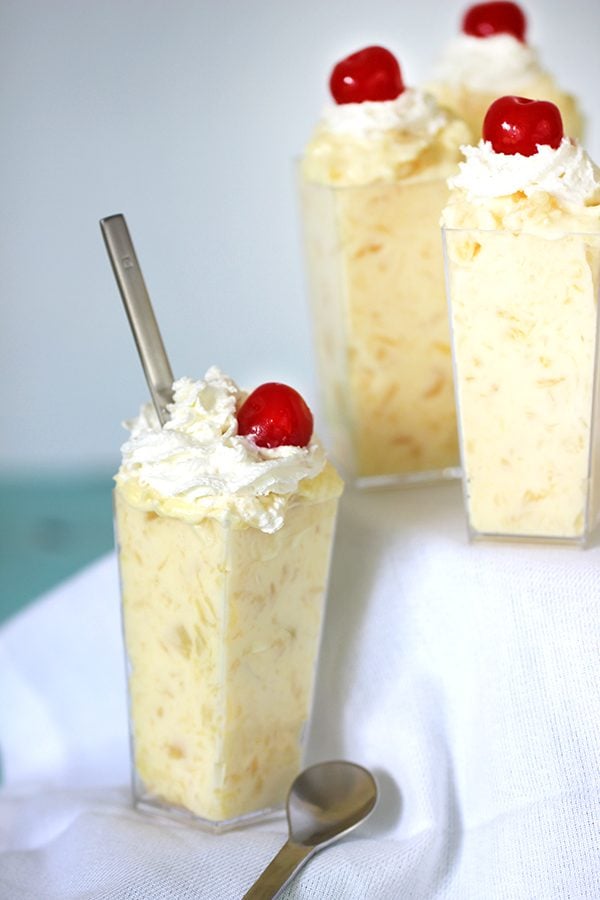 What are some of your favorite quick-fix desserts?