This is going to shape up to be one sweet week around here. I'm going to be sharing 3 awesome and easy spring desserts using Kraft goodies. I can hardly stand the excitement! Are you ready to join me on this delicious journey? This is a sponsored post.
Please say you are… because how can you actually resist Layered Boston Cream Pie Cake that you can whip together in just 15 minutes? You know I'm always looking for easy shortcuts and ideas to create awesomeness in as little time as possible. This, my friends is a serious winner! You don't have to be a baking pro to accomplish awesome cakes. Trust me, baking a cake that looks half way decent, is not my strong suit. So, let me tell you how this yummy cake comes together in no time at all! I think you'll love me for it, or at least Kraft since it's their tried and true recipe 😉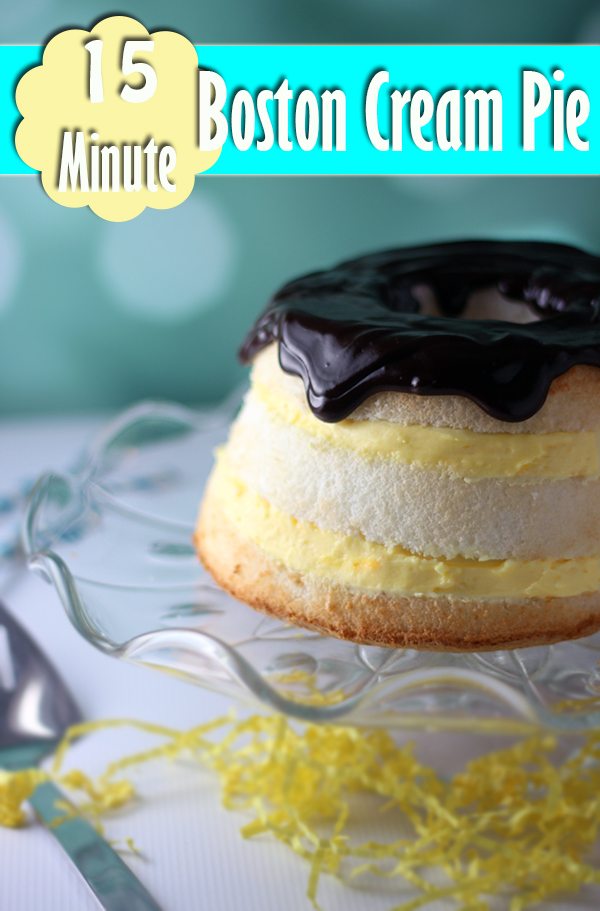 Kraft sent me some of their awesome goodies to get my spring dessert juices flowing. The JELL-O Vanilla Flavor Instant Pudding and BAKER'S Semi-Sweet Chocolate were used in creating this decadent cake recipe that is right on the Kraft website, perfect! Later this week, I'm going to share my very own creation using some of these goodies, so make sure to come visit again! You know, the best part about this cake recipe aside from it being so simple is that it would cost you under $10 to make it. Pretty impressive indeed!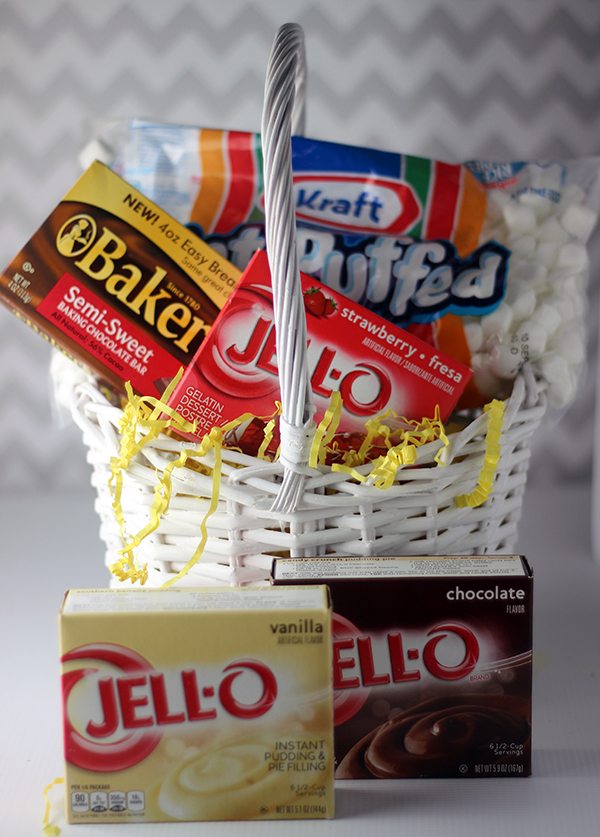 Another great thing about this particular recipe is that you can get the kid's involved. There is no baking, you'll only use the microwave briefly to create this amazing chocolate topping. My son loves to hang out with me in the kitchen. It's not only an awesome time for us to just chat and laugh, it's also a time to teach him how to cook and be creative.  Don't tell him that part, though. Shhh.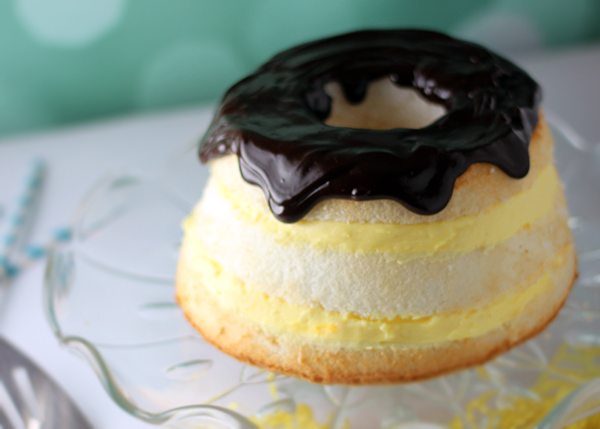 You probably can't wait for this scrumptious recipe, so why am I keeping you waiting?  If you have 15 minutes, you can totally nail this recipe! It starts out with a pre-made angel food cake available at any grocery store bakery. Then the magic starts to happen when you whip up the JELL-O Vanilla Pudding layer and the show stops with the simple chocolate layer on top.  Takes wonderful chilled, this is definitely one of my new favorite recipes!
Easy Layered Boston Cream Pie
Ingredients
1 pkg. (3.4 oz.) JELL-O Vanilla Flavor Instant Pudding
1-1/2 cups cold milk
1-1/2 cups thawed COOL WHIP Whipped Topping, divided
1 pkg. (10 oz.) prepared angel food cake, cut horizontally into 3 layers
2 oz. BAKER'S Semi-Sweet Chocolate, chopped
Instructions
BEAT pudding mix and milk in medium bowl with whisk 2 min. Stir in 1/2 cup COOL WHIP.
STACK cake layers on plate, spreading pudding mixture between layers.
MICROWAVE chocolate and remaining COOL WHIP in microwaveable bowl on HIGH 30 sec.; stir until chocolate is completely melted and mixture is well blended. Spoon over cake. Refrigerate 1 hour.
This delicious dessert can be refrigerated up to 4 hours before serving.
7.8.1.2
101
https://cutefetti.com/easy-layered-boston-cream-pie-cake/
Sweeten up this spring with easy dessert recipes from Kraft.

Want more? Visit KraftRecipes.com to find this and many other wonderful recipes. Wow your guests or family any night of the week!

Disclosure: Compensation was provided by Kraft via Glam Media. The opinions expressed herein are those of the author and are not indicative of the opinions or positions of Kraft.
What are your favorite go-to spring dessert recipes?