Time has completely flown! Since the start of the Purina ONE® 28 Day Challenge that we started with Ben, we became home owners! It's been a crazy busy month for sure, yet no better time to initiate a new eating plan for Ben. I've been sharing his updates along the way, maybe you've been our Instagram Stories? If not, I will catch you up to speed on the entire journey since we switched him to Purina ONE® Purposeful Nutrition Indoor Advantage. This post is sponsored by Mirum, but all opinions are my own.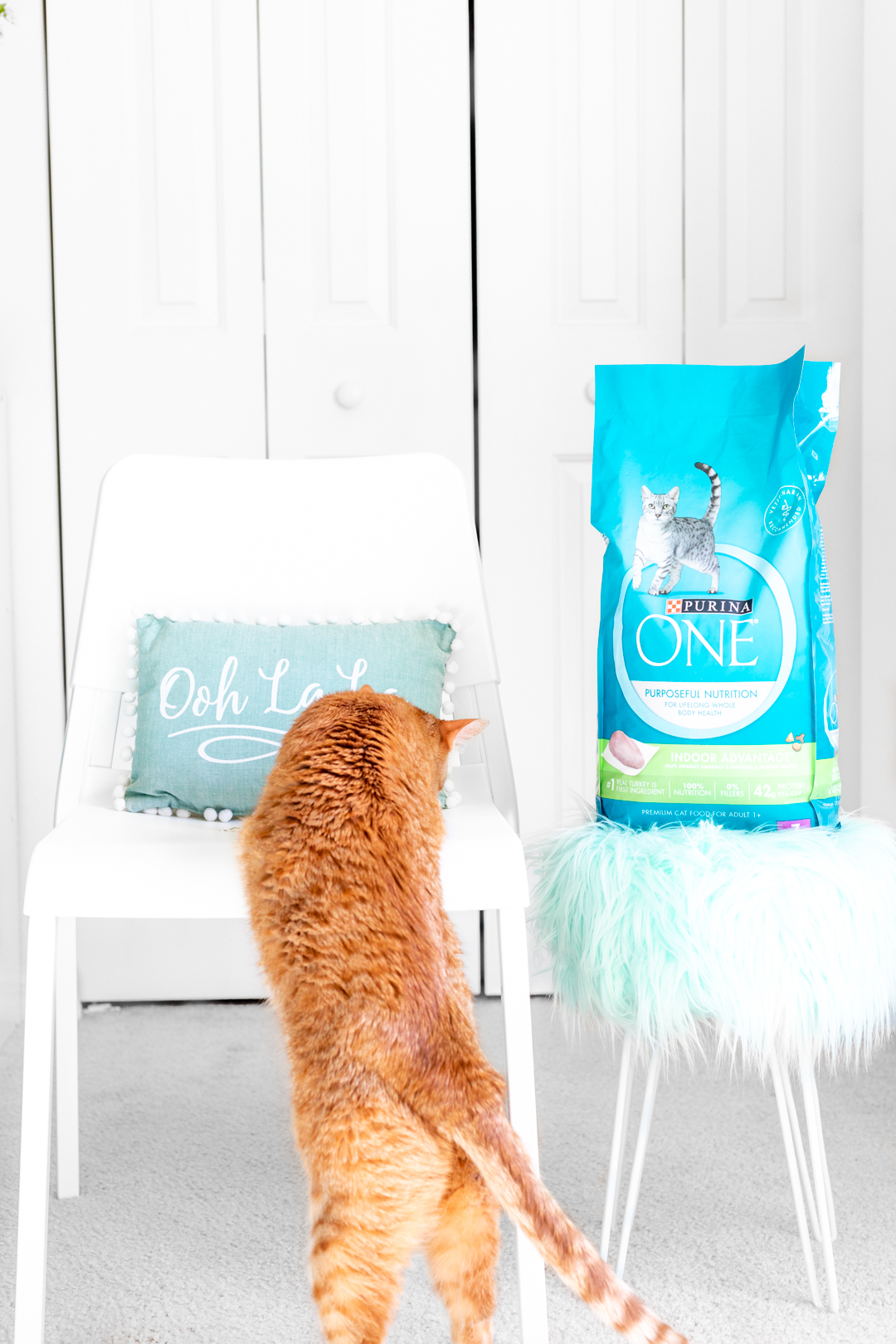 We absolutely love our big lovable boy, but since we adopted the girls we noticed that he's been less active and excitable. You could say that he's actually been a little grump during this furry transition. Things are definitely getting better and I'm excited today to finally get to share how Ben has been doing over the last month.
Purina One 28 Day Challenge Results
Ever since day one of the Purina ONE® 28 Day Challenge, Ben loved the taste. The actual transition process was so simple and seamless. When it comes to feeding my pets, flavor is going to be a huge factor and definitely at the top of the list. Ben even stole some extra bites while we were taking pictures, he liked it that much right off the bat. Score.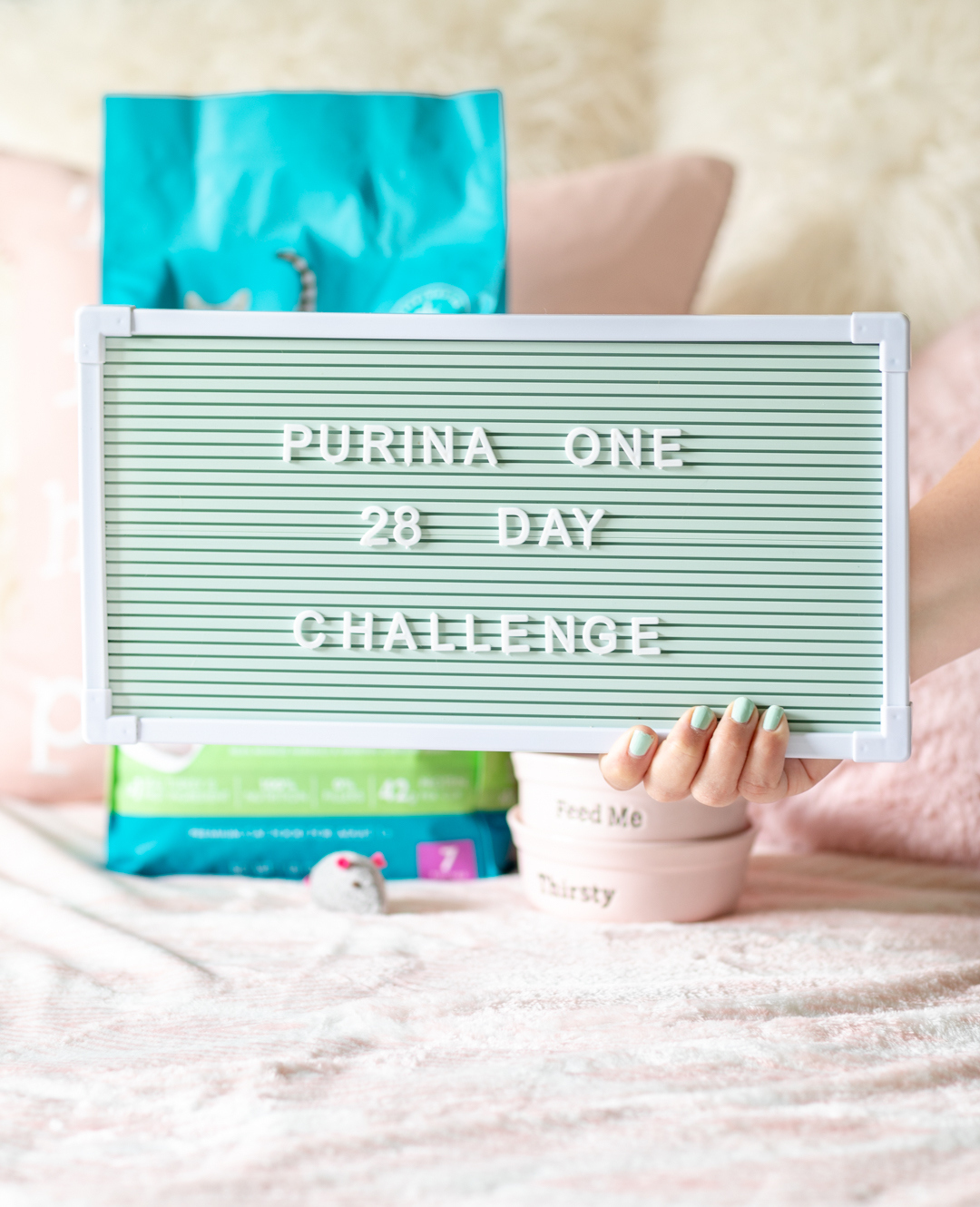 It's no surprise that he would instantly take to the food because the #1 ingredient is real meat with 0% fillers. The rest of the slow transition over the first week was a breeze, see how we planned out the slow cat food transition here.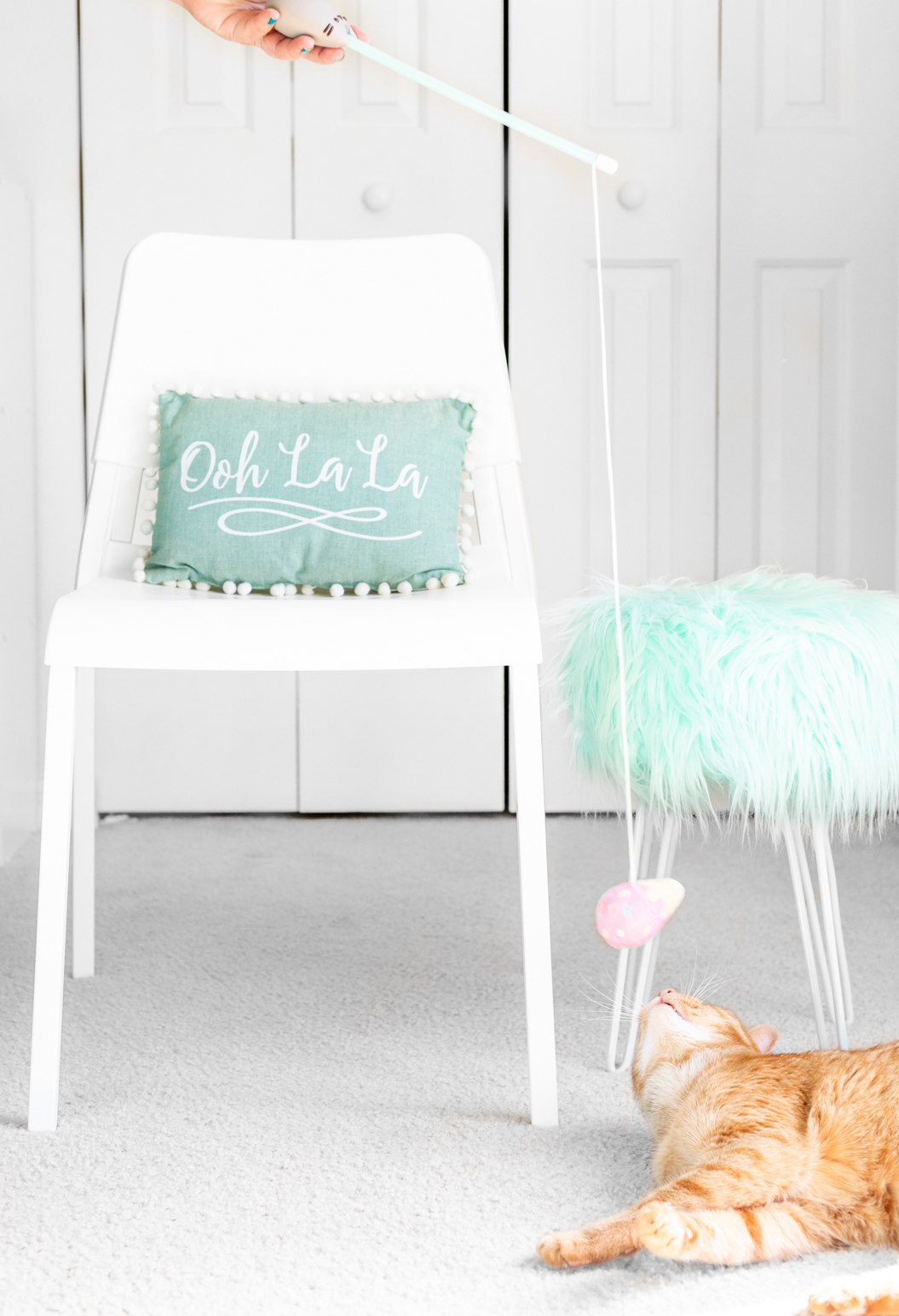 During the Purina ONE® 28 Day Challenge, we kept a close eye on Ben and his behavior to check for visual differences. The reason we hoped to see improvements with him is that Purina ONE® offers up full and purposeful nutrition. And, just like people, when you are eating a focused diet, you hope to see some kind of tangible result for that effort. With cats, some easy telltale signs would include:
Bright Eyes
Healthy Skin & Coat
Energy Levels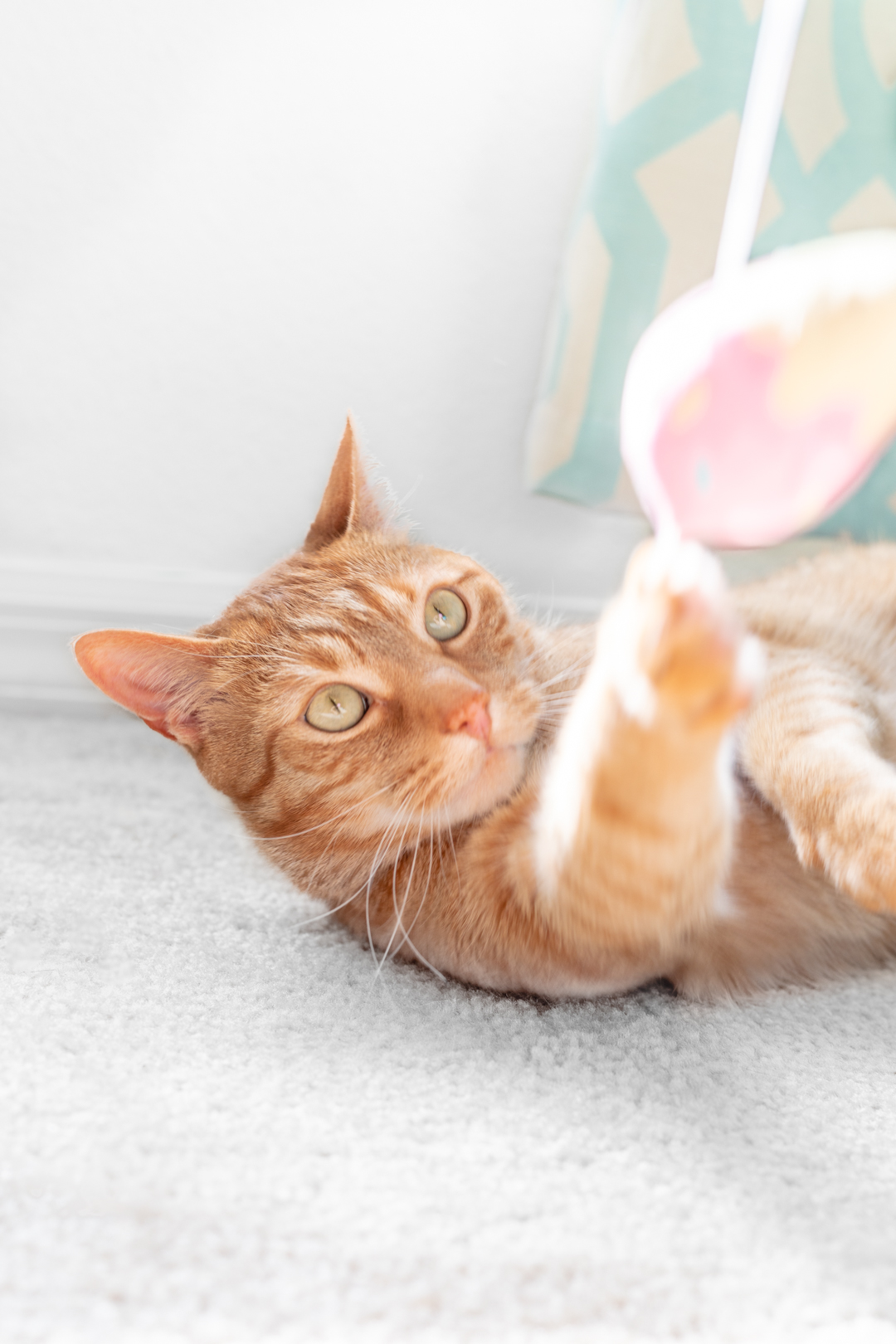 I could literally look into Ben's eyes for hours at a time, they are just so gorgeous. After the 28 days, I can say that his eyes are looking very bright and clear. Seriously, aren't they dreamy?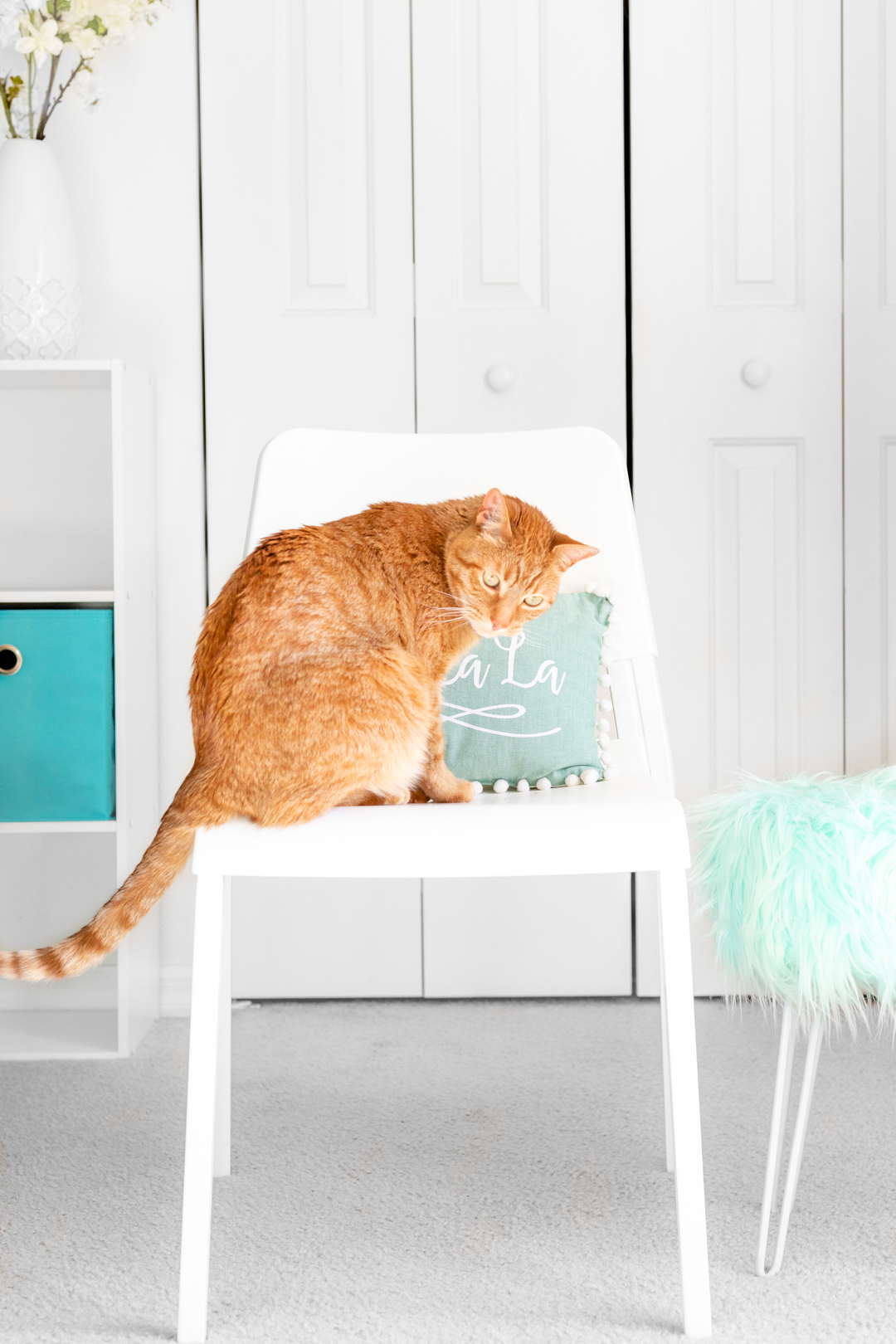 Next up. Ben's coat seems pretty glorious. It has some shine and he feels so smooth, soft and fluffy. I can't get enough of his fuzzy tummy, especially when he is looking for scratches.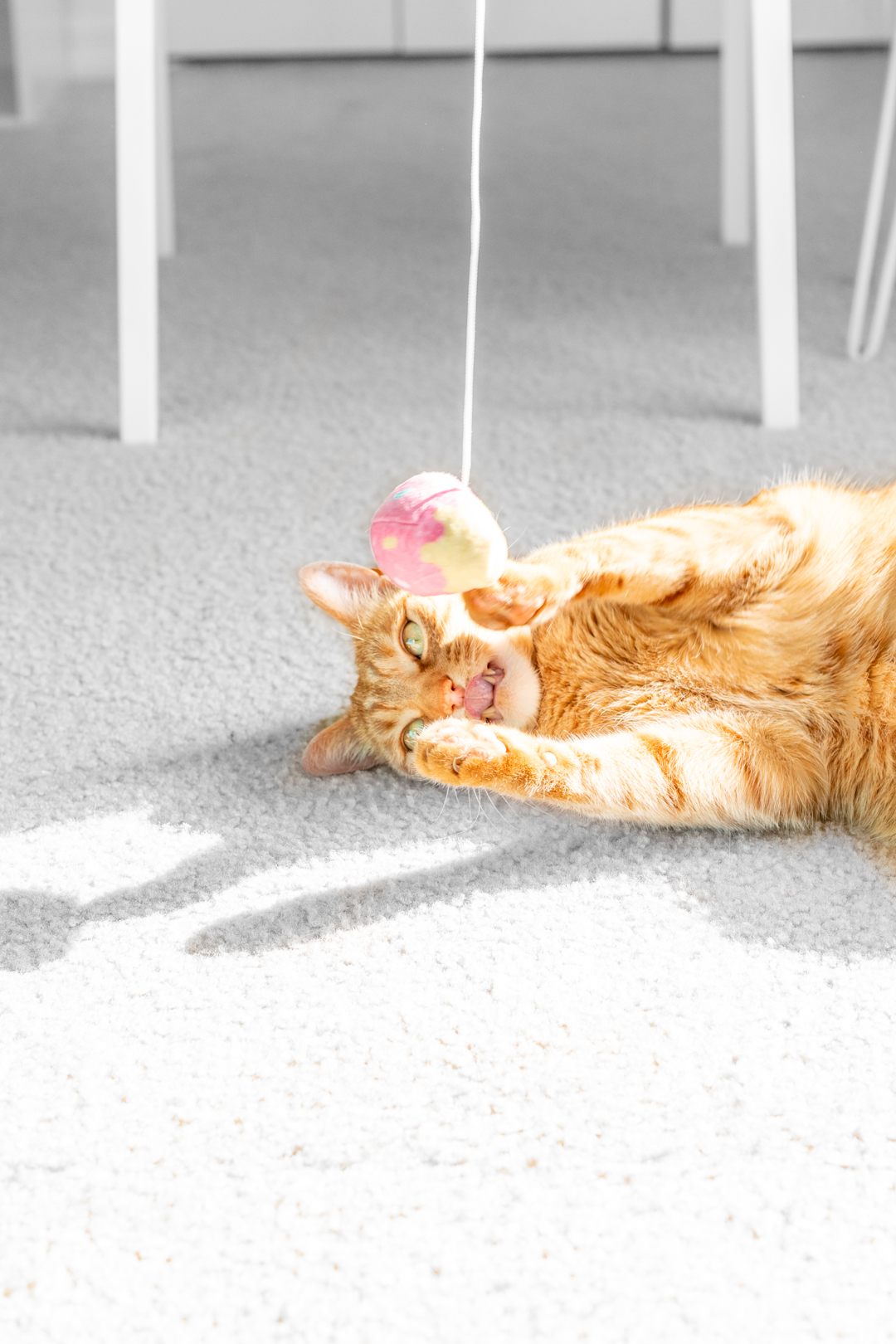 Lastly, we kept an eye on Ben's energy levels. He seems more playful and seems to be warming up to his toys again. We've also been spoiling him with a little catnip now as a treat, so that's been a perk.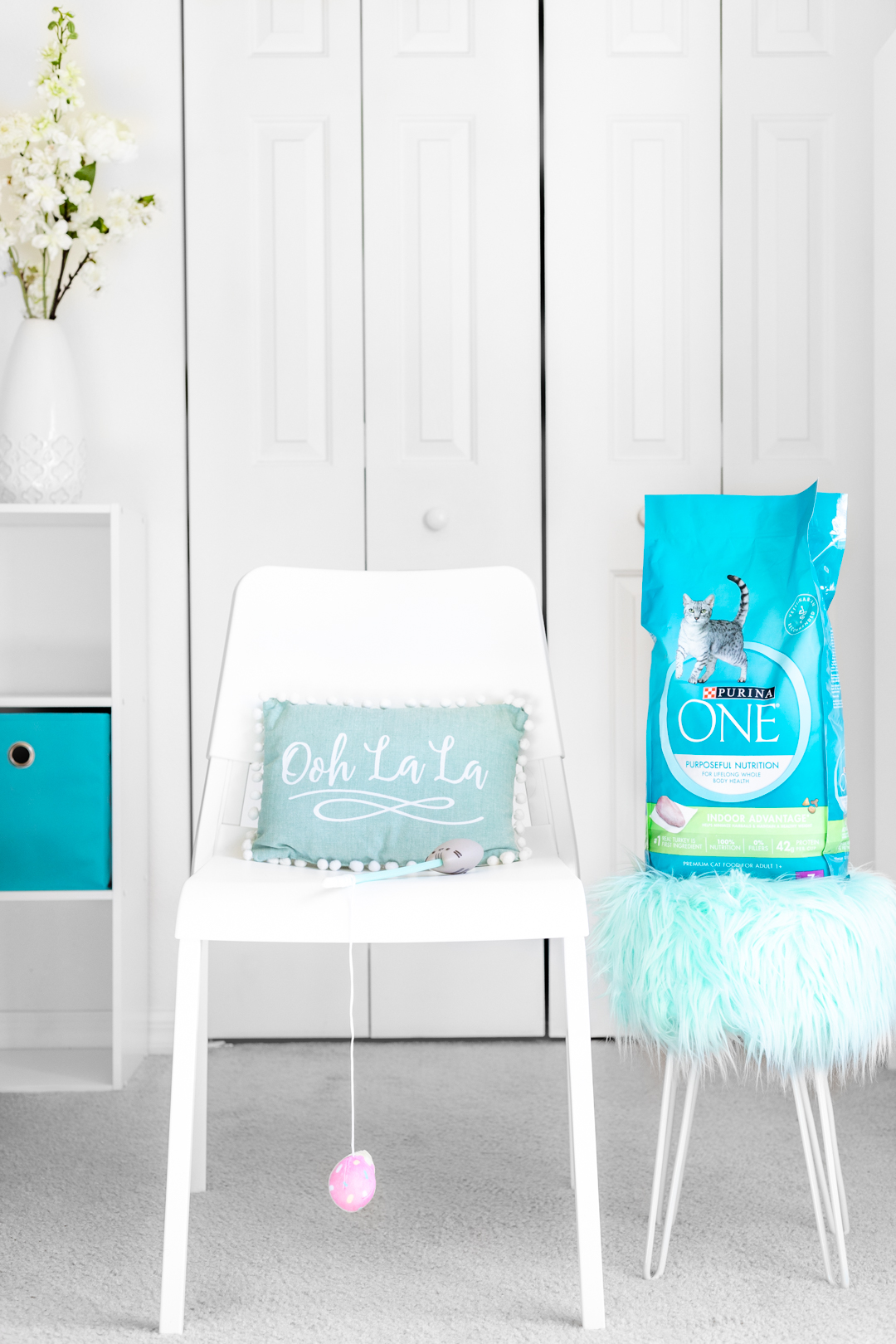 We've seen nothing but positive signs that this is a great eating plan for our Ben. We're going to continue and work on transitioning the girls, too when the time is right. They've been sneaking in a bite or ten of his food whenever they can. 😛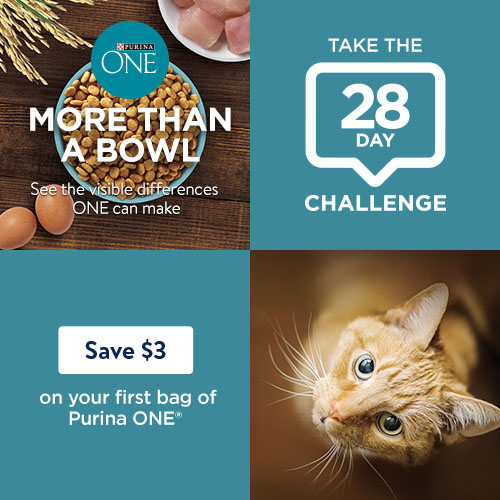 Want to join me on this challenge right now? It's easy, so I wanted to share a great way to do it today: Register for the 28 Day Challenge now and save $3 on your first bag of Purina ONE® at Walmart. I can't think of a better way to treat your cat to full nutrition!
Share your own cat's journey on social media with the hashtags: #28DayChallenge #Walmart and #PurinaONECat!