Oh Ben. He's been a gift since the day he walked into our lives, literally. We welcomed him into our home on New Year's Day of 2017 which is also our wedding anniversary. The timing was just too uncanny. I like to say Ben was a gift to us sent from my grandmother who knew that Ben would certainly fill my heart with joy. There's nothing we won't do for our kitties, so we're excited to start Ben on the Purina One 28 Day Challenge today to share with you every step of the way. Will you join us? This post is sponsored by Mirum but all opinions are my own.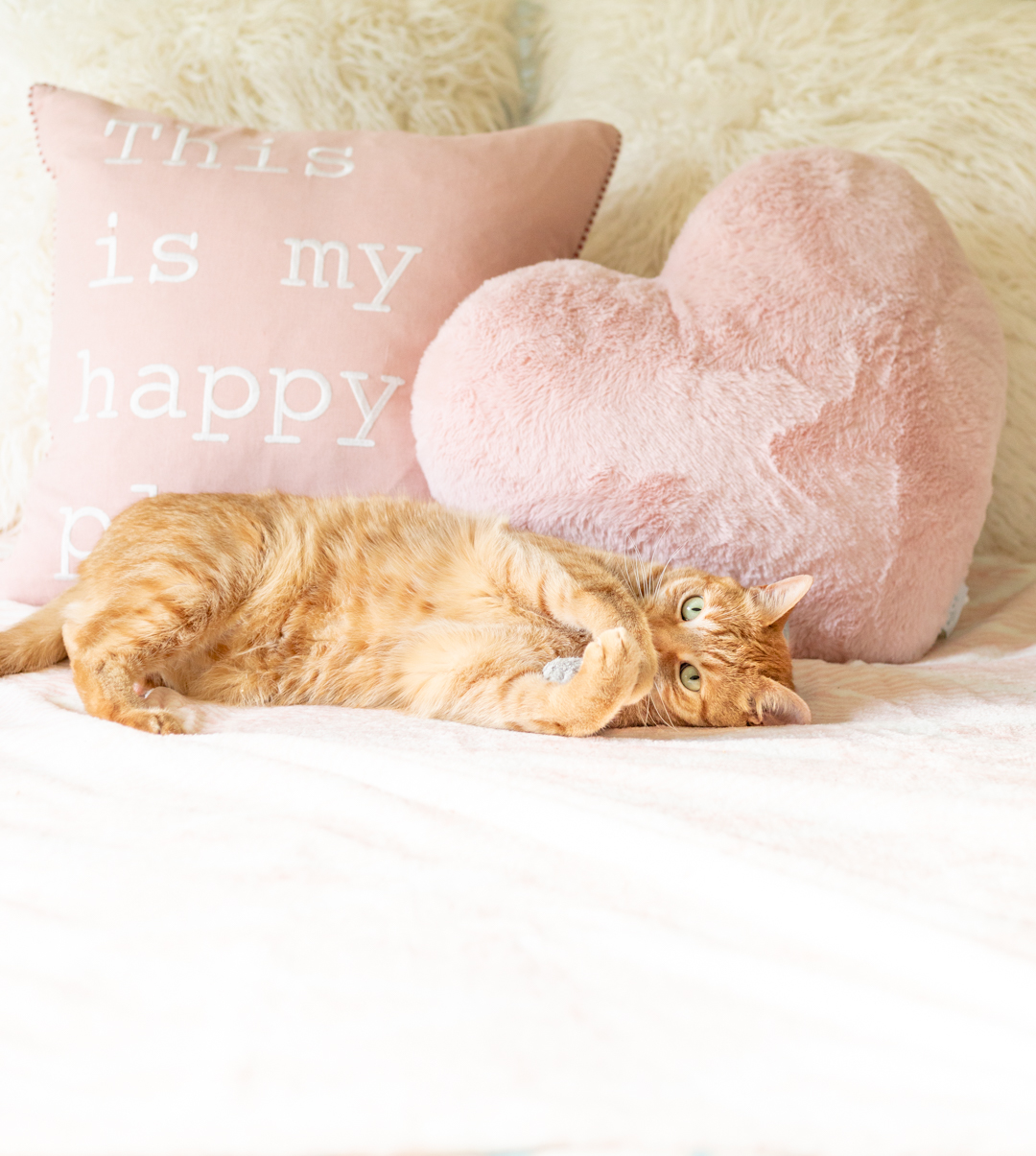 We all swiftly fell in love with Ben and would never be quite the same. He makes me smile at just the thought of him & he's brought us so much joy that I'm really excited to finally really share him with you. So, let me cordially invite you to join us on this exciting challenge.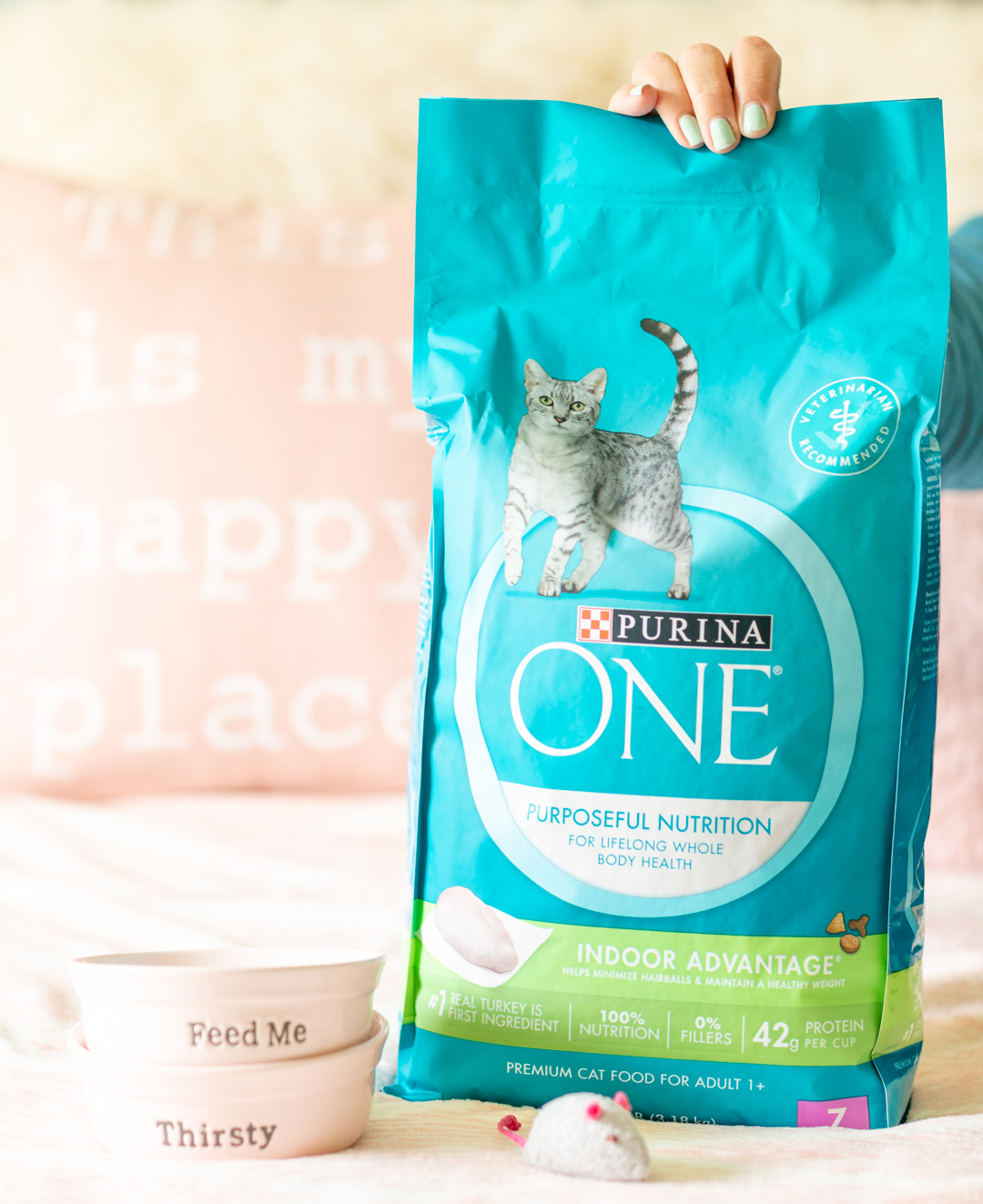 We are officially starting TODAY and will be sharing his progress over the next month and then, the final results. It would be a great time for you and your fur babies to join now, too!
Purina One 28 Day Challenge for Cats
I'll be sharing tips, tricks and results with you as we experience the Purina One 28 Day Challenge with Ben. My goal? To watch for improved visible signs during Ben's journey.
Want to join me on this challenge right now? It's easy, so I wanted to share a great way to do it today: Register for the 28 Day Challenge now and save $3 on your first bag of Purina ONE® at Walmart.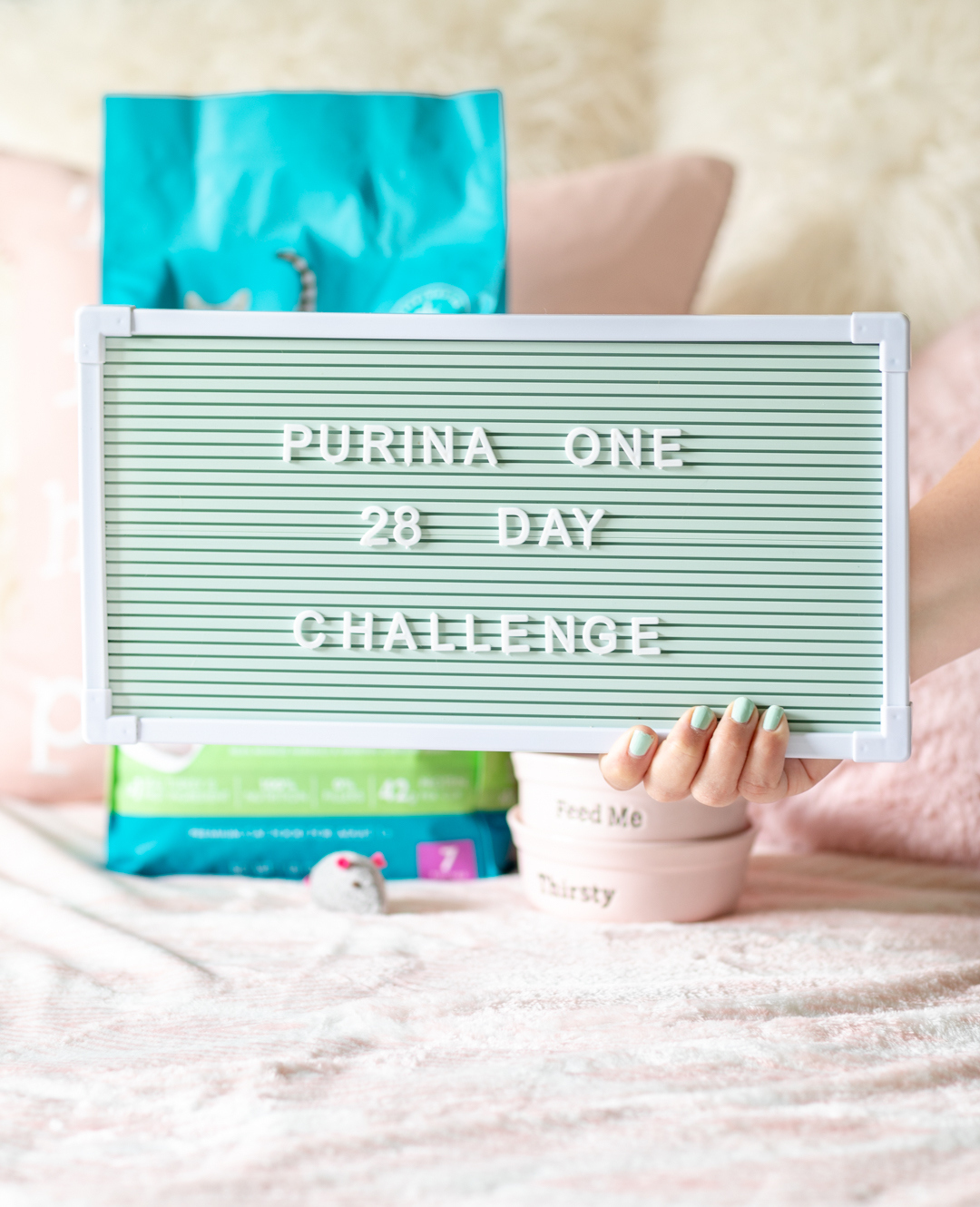 To embark on this little adventure, we'll be incorporating Purina ONE® Purposeful Nutrition Indoor Advantage available at Walmart into Ben's diet. But, we'll be doing is very slowly as recommended. I learned long ago that you can't just switch your cat's food, you have to introduce it gently to make a switch.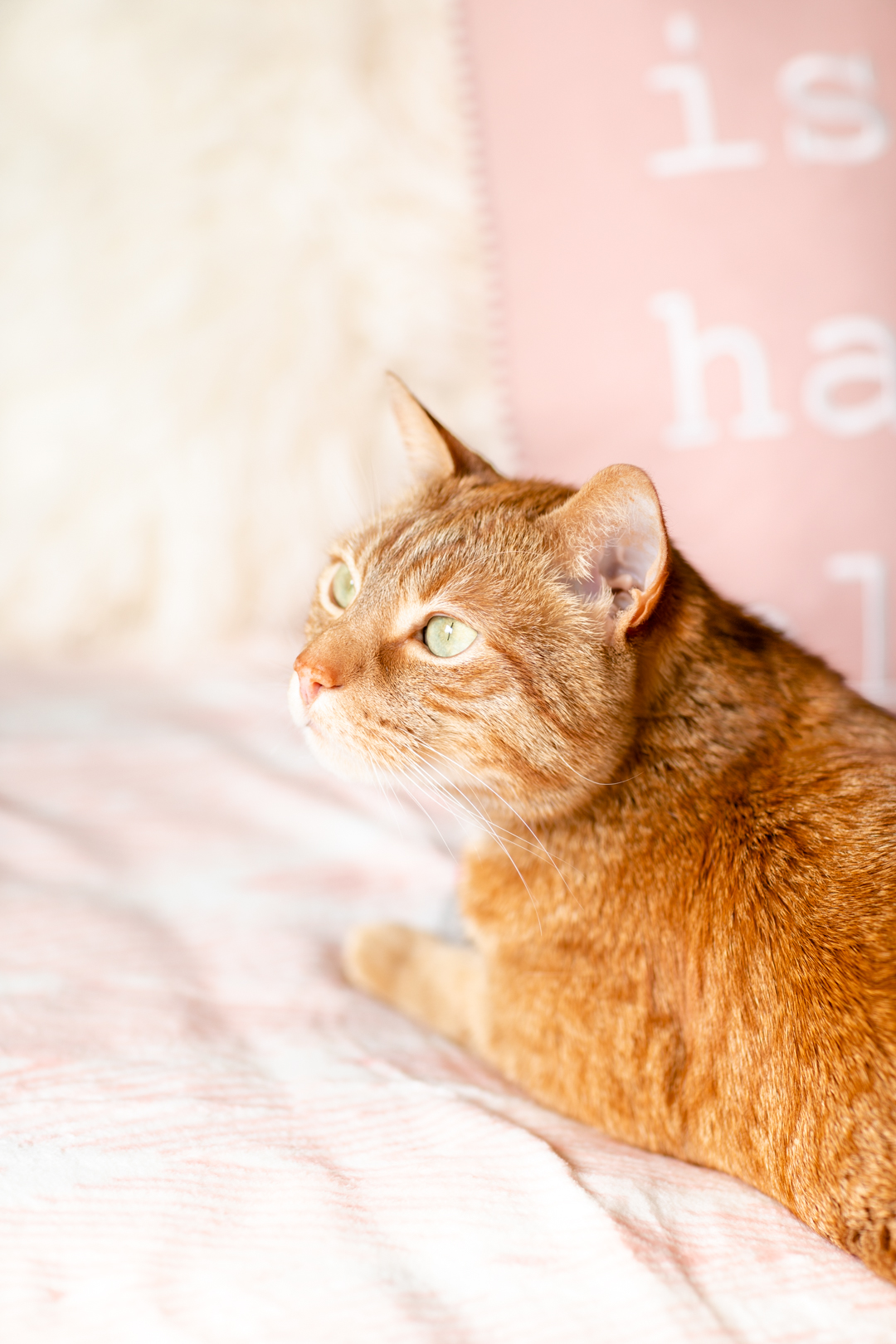 Purina ONE® is "Purposeful Nutrition" meaning that each ingredient in the formula has a purpose in the roll of nutrition.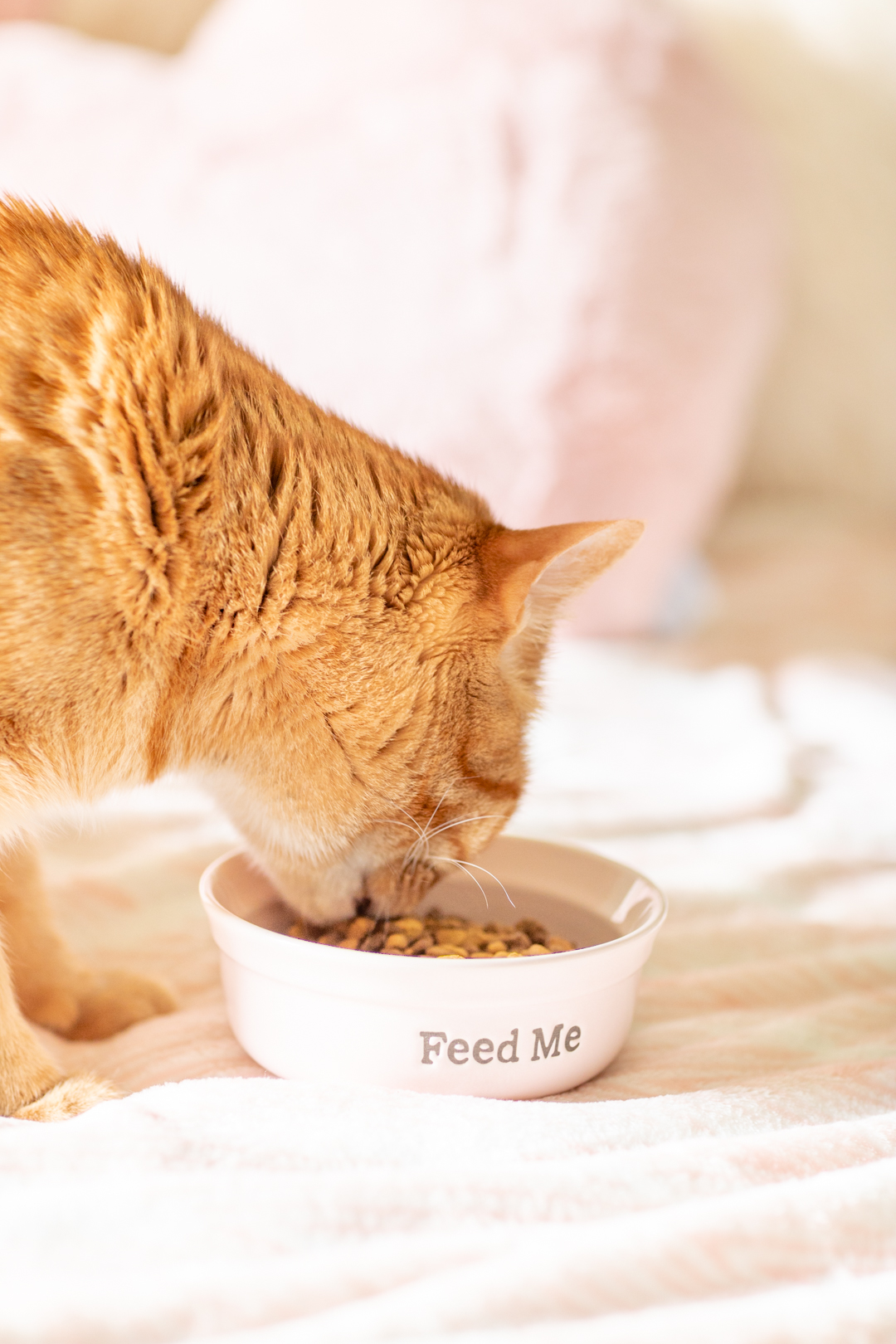 I feel good that real meat is the top ingredient and there are 0% fillers. Only the best for my babe.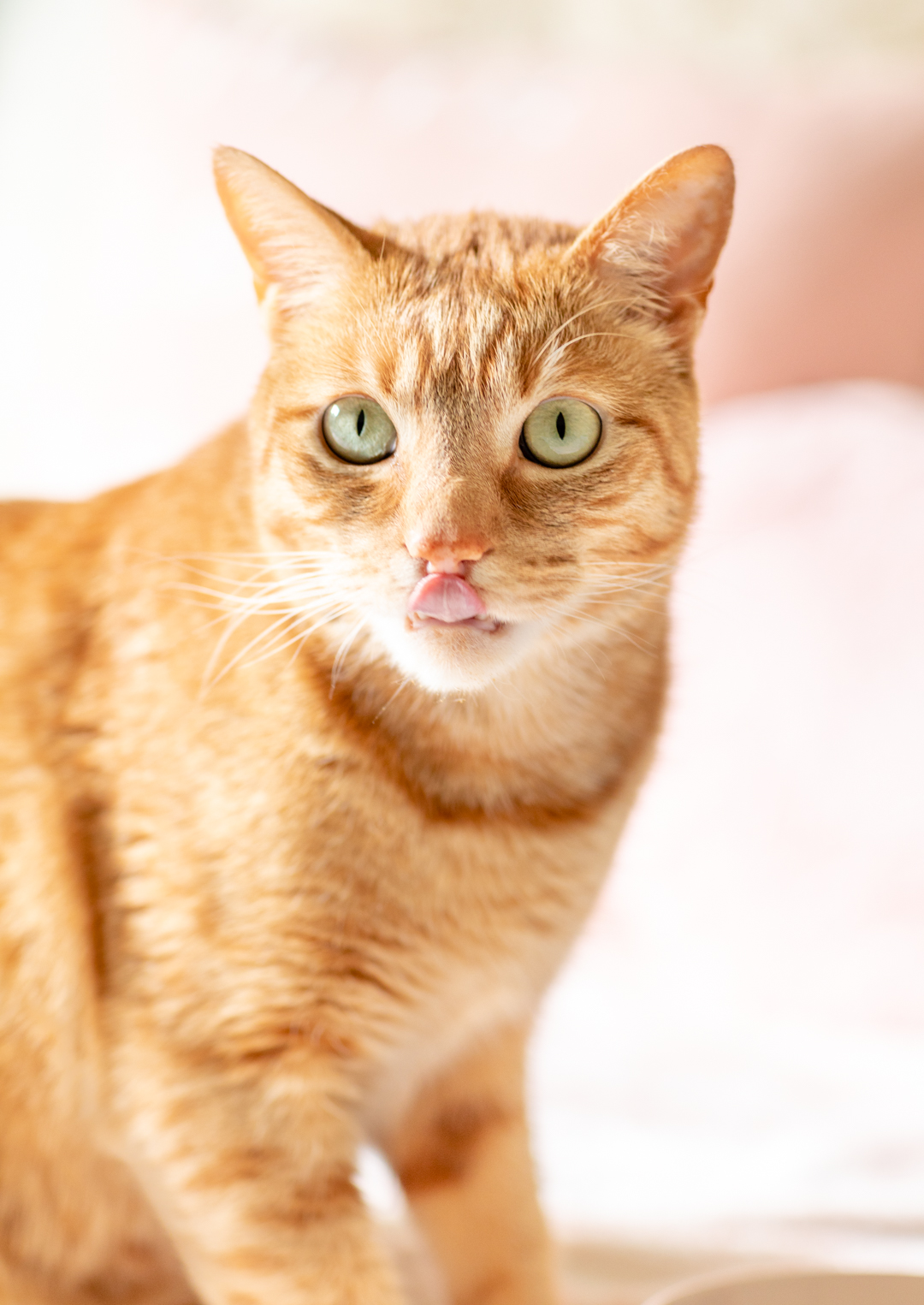 So here's a brief overview on how we're participating in this challenge the right way and you can also make sure to bookmark this page for everything you need to know.
Days 1-2: Introduce Purina ONE® to Ben in small amounts, still feeding primarily the old food.
Days 3-4: Feed a bit more Purina ONE® to Ben each day.
Days 5-7: Plan to gradually increase the amount of Purina ONE® food and decrease Ben's former food with the goal of feeding Purina ONE® exclusively.
Days 7-10: Aiming to feed Ben exclusively Purina ONE®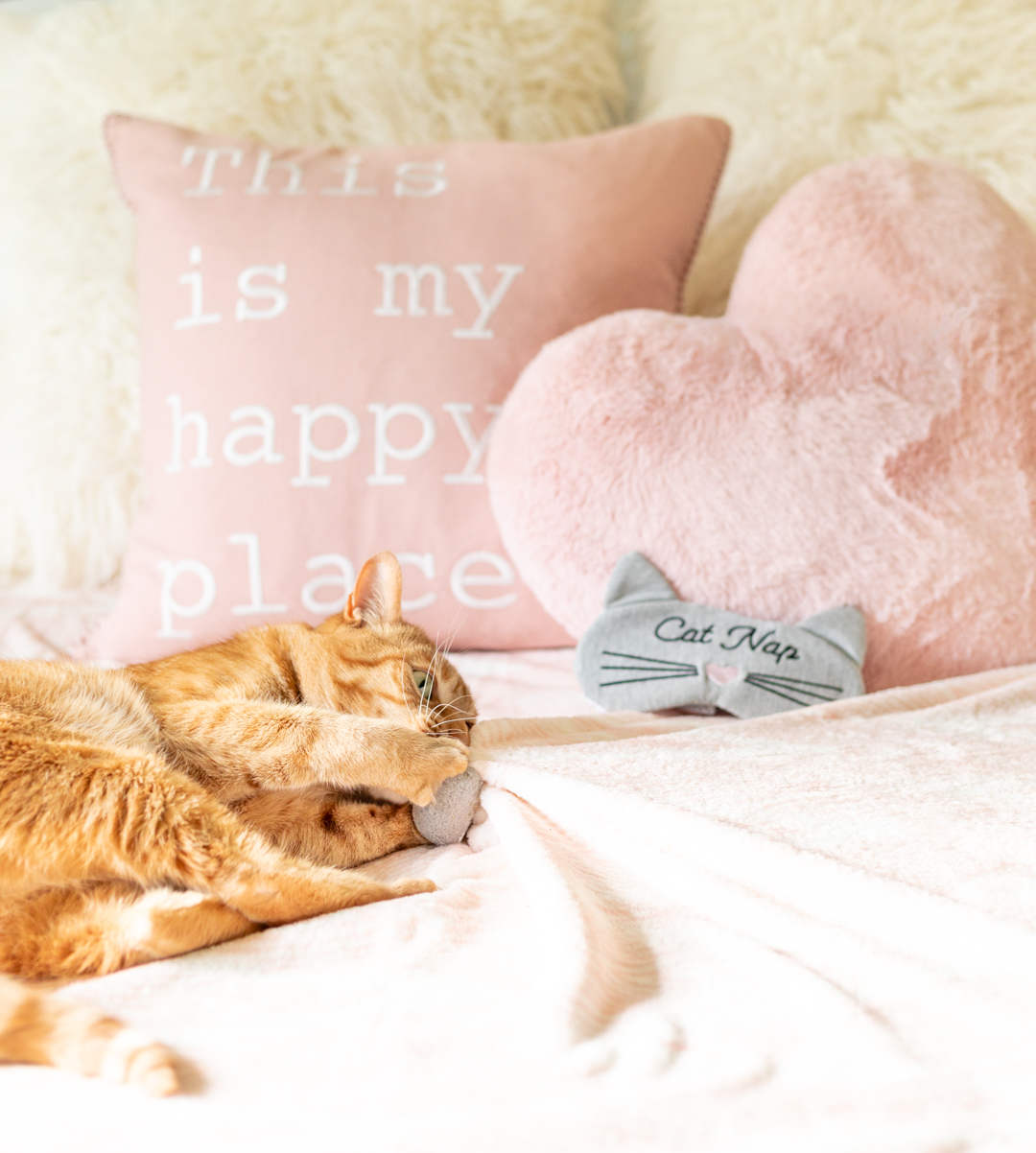 So we fed Been a small amount within his regular food today and so far so good. He seemed to be really into it, so that's a huge perk!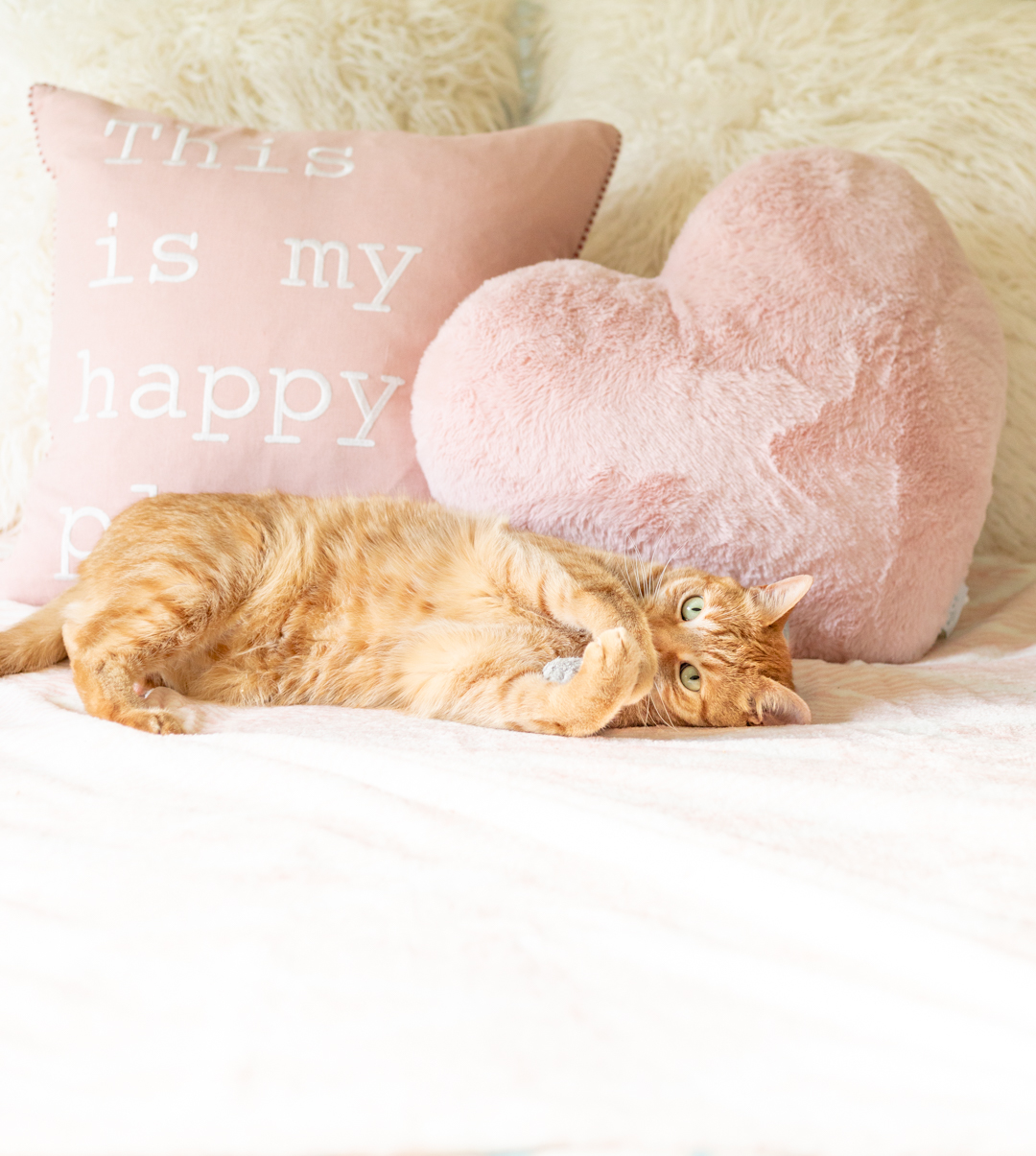 Make sure to follow me on my social channels, especially Instagram and keep an eye out for updates to our challenge on Instagram Stories.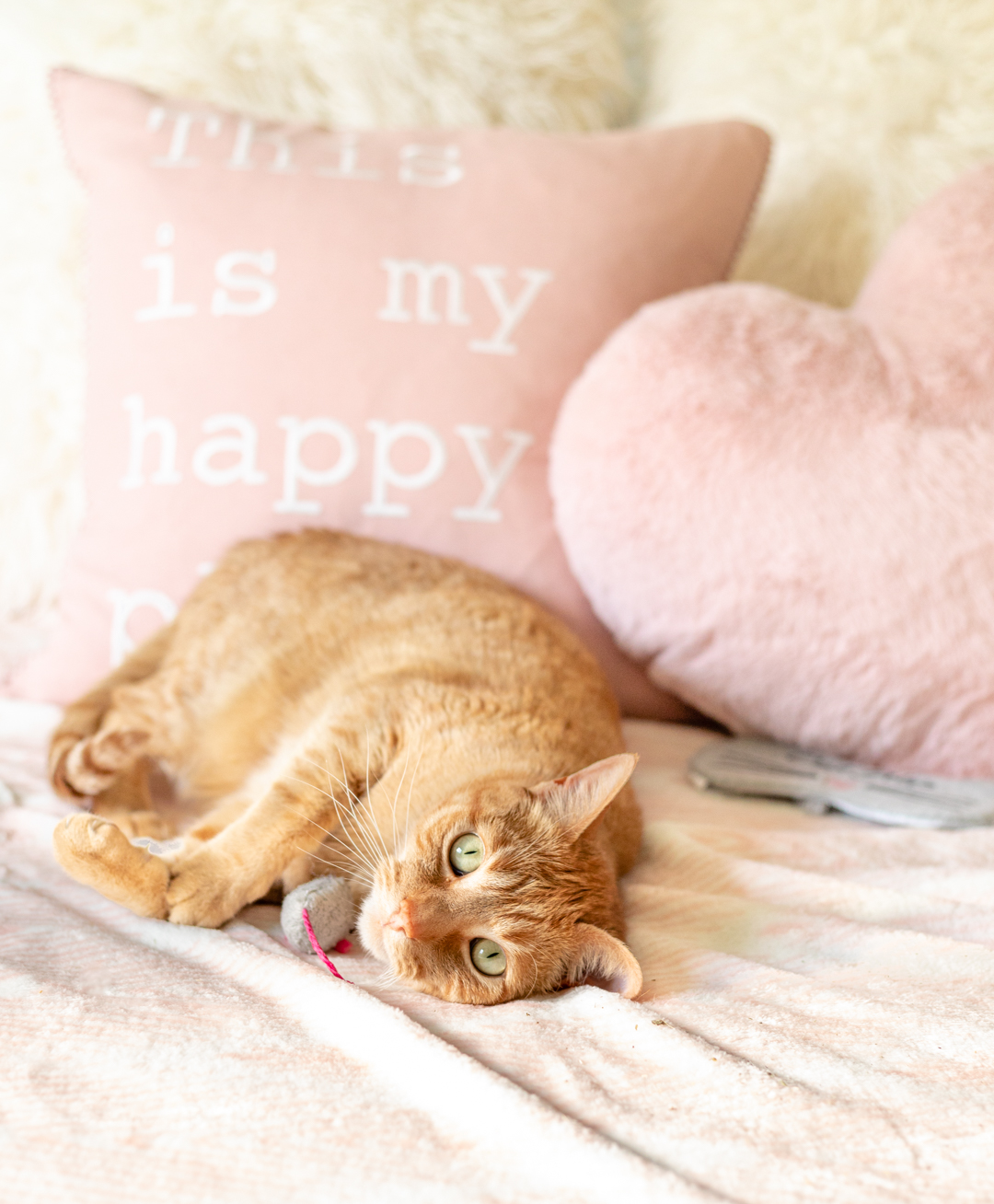 Join us and register for the 28 Day Challenge here and you'll score $3 off your first bag of Purina ONE® at Walmart! You can't go wrong!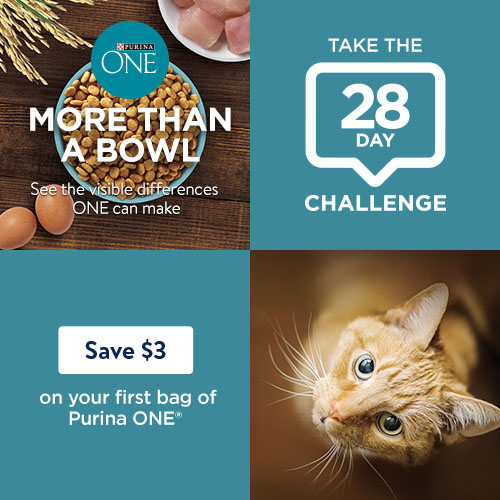 Sound good? Please pin our cute babe as a reminder!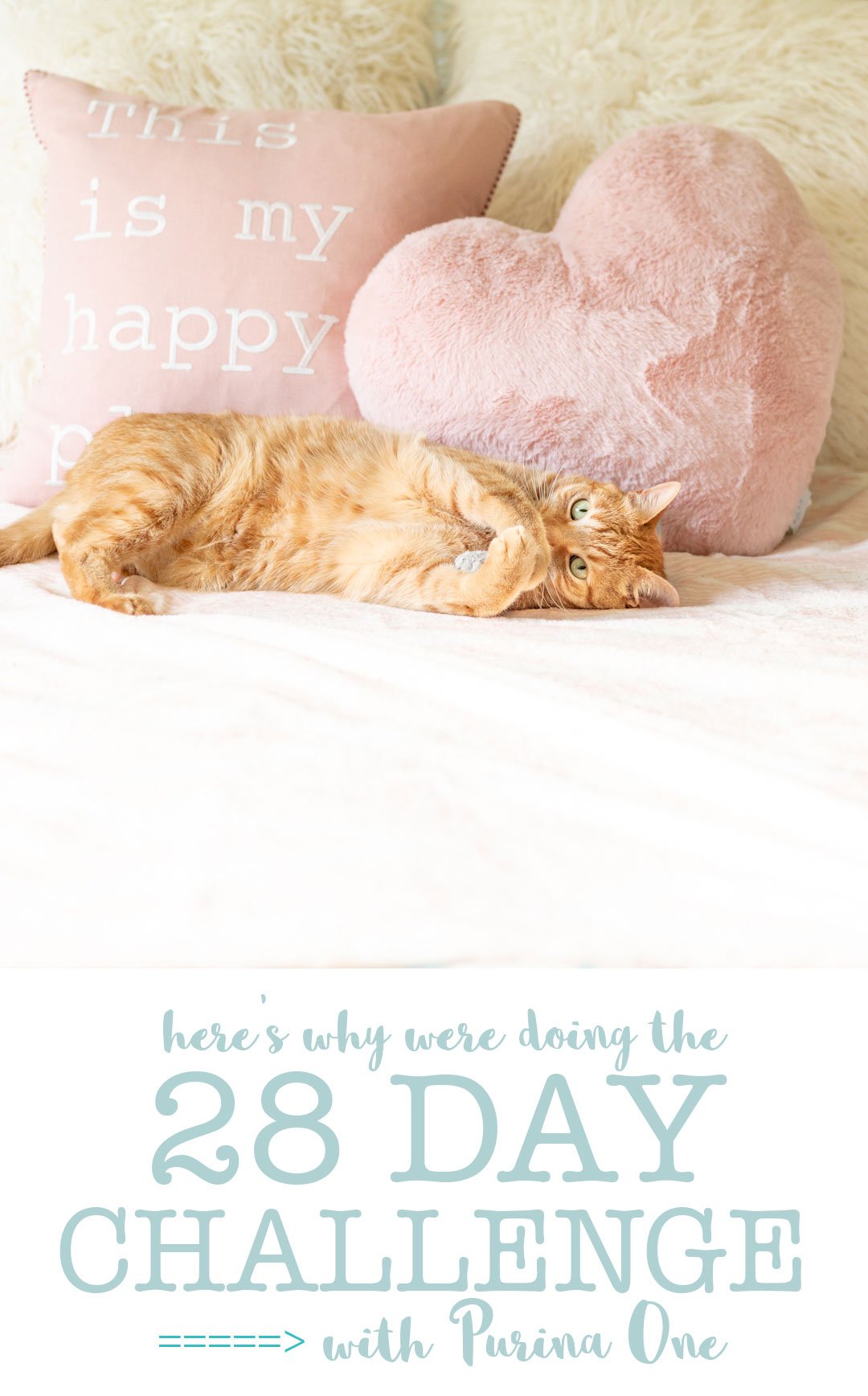 Have you tried Purina ONE® products for your pets?