Surprise. It's a girl… and a girl! If you haven't watched my Instagram stories over the last couple of months, you have have missed all the furry cuteness.We recently welcomed two new kitties into our home. That makes THREE bundles of fuzzy joy now. It's taking quite a long time for every kitty and human to get adjusted to the new living situation, but I've found just the right things to help us bond and make the process a lot easier. I'm excited to make our grand introduction and share my tips today! This post is sponsored by Mirum, all opinions expressed are my own.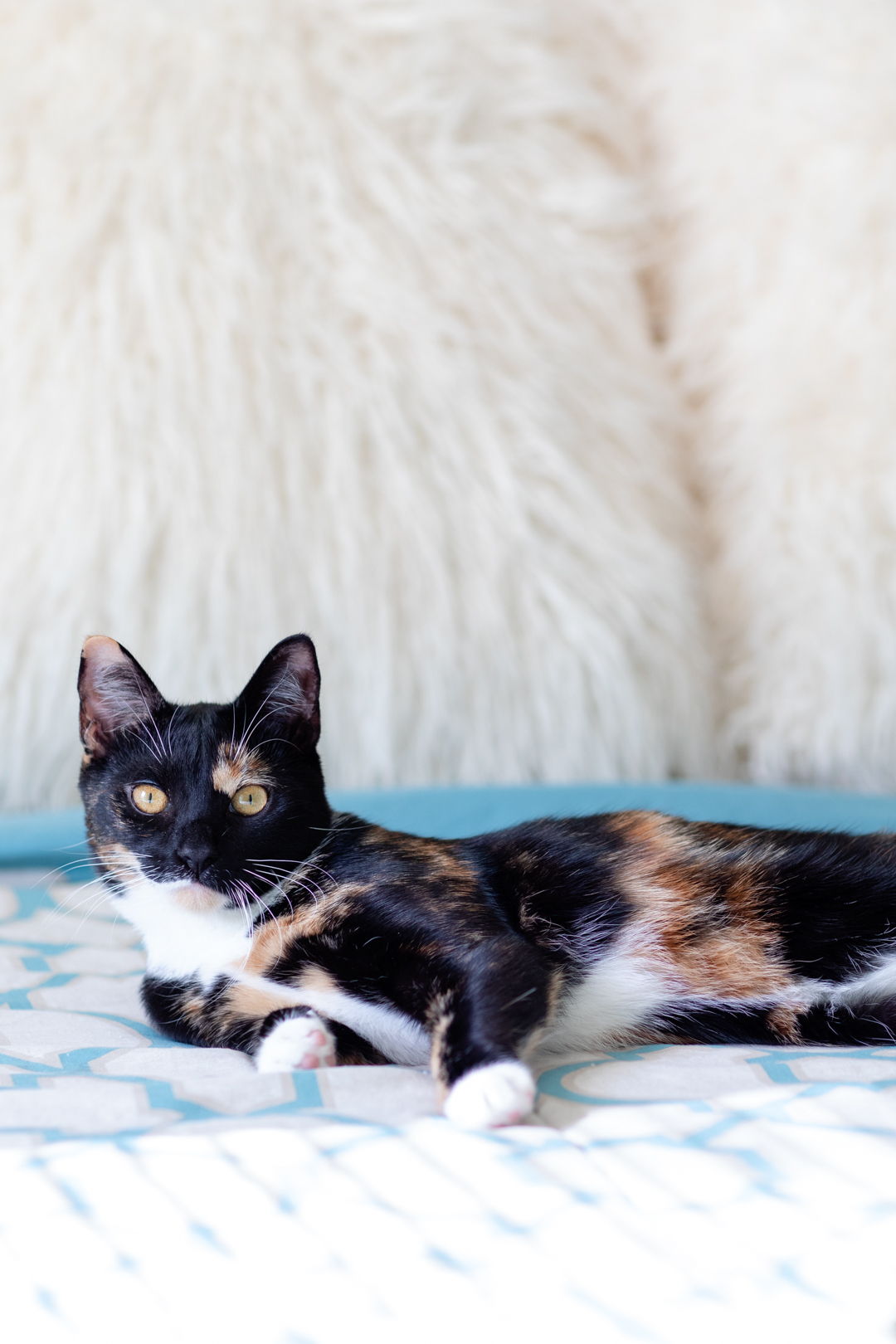 So one day we were our shopping and the owner of the store had cats that she couldn't keep. I overheard her talking about it with another customer and fast forward to now and we have two new kitties. The funny thing is that they are a mother and daughter duo but the mom is still very young…. just barely an adult yet. I couldn't stand the thought of separating them, so we took the both home that day. Their names are Pixie (mom) and Kitten (daughter). I had so much trouble remembering her name that I started calling her Kitten and well, it just stuck.
How To Bond with Your New Cats
It can take time for all of you to adjust to the new living situation, so take it slow and see what works best for you. These are my top three ways/times to connect with my new kitties.
Make Feeding Time Special – One of the easiest ways to bond with pets is during feeding time. Feeding them food that they love will help make this easier. We've been leaning on Fancy Feast to help. I just stocked up on Fancy Feast Seafood Classic Pate in a 30 pack at Walmart that my two adult cats love, but also I've been feeding Kitten the Fancy Feast Kitten Classic Pate variety that is also available. They all love it so much, which makes it easier to bond over.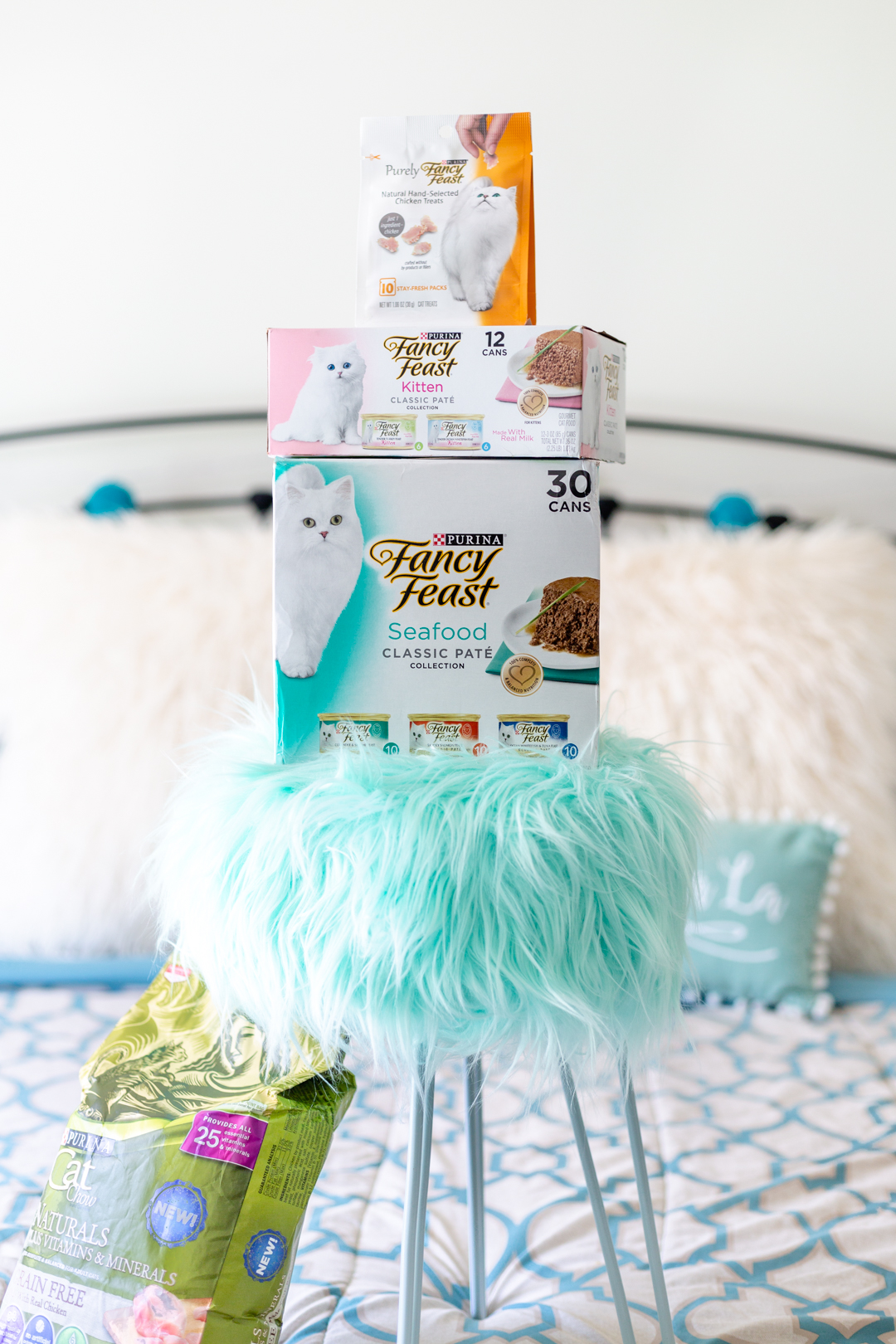 The Kitten has had the most challenging time adjusting to humans, but when it comes to food, it's one time she notices me and I love each moment. Treats are another great time to bond with cats! For something special for the kitties, I'm looking forward to trying Fancy Feast Filets Chicken One Stop Cat Shop at Walmart. This week, I picked up Natural Hand Selected Chicken Treats which all of the cats when nuts for. Will definitely be trying those again soon. Look how cute!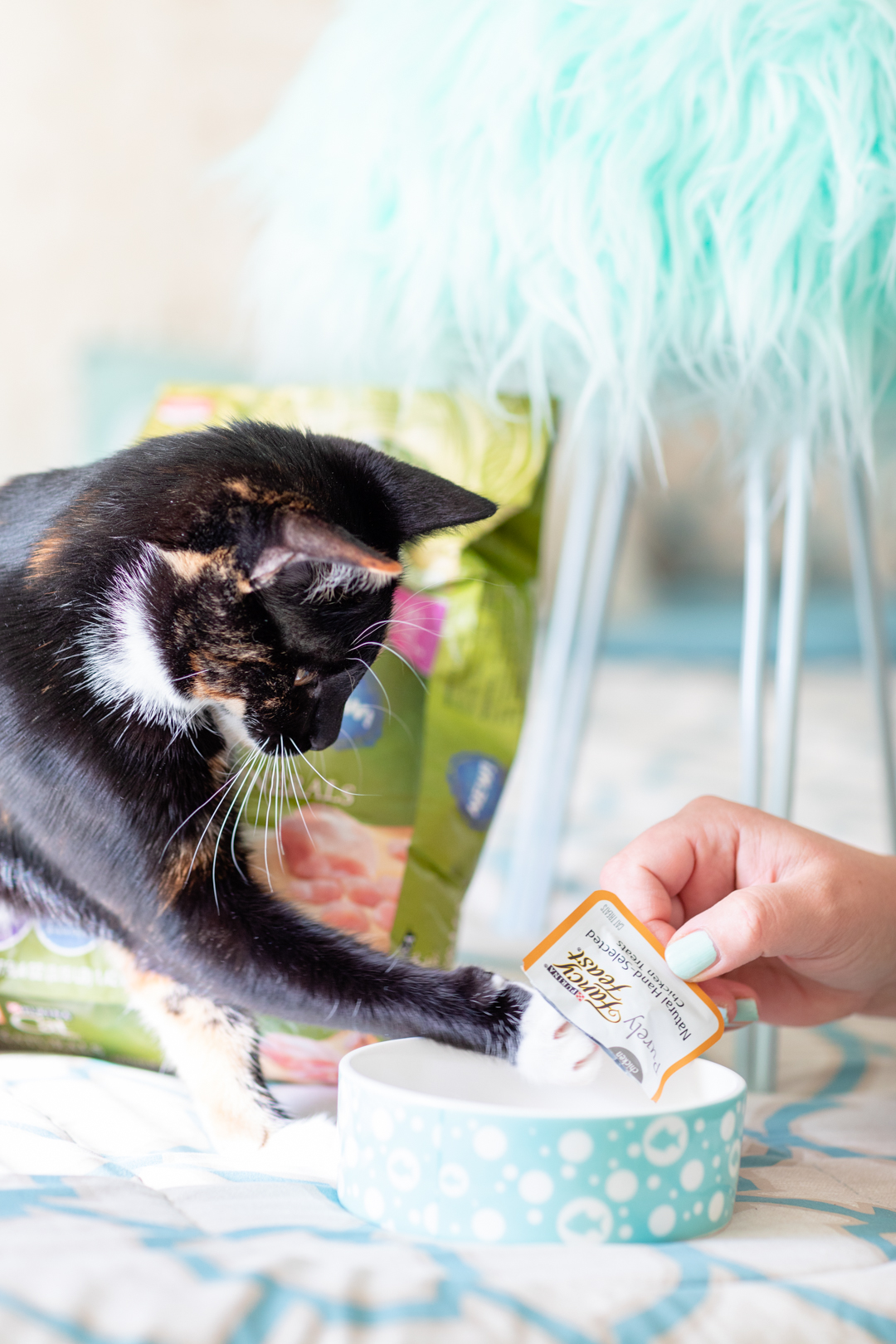 Take Time to Play – all of my cats LOVE to play but our two new kitties can go on and on and play with each other for hours at a time.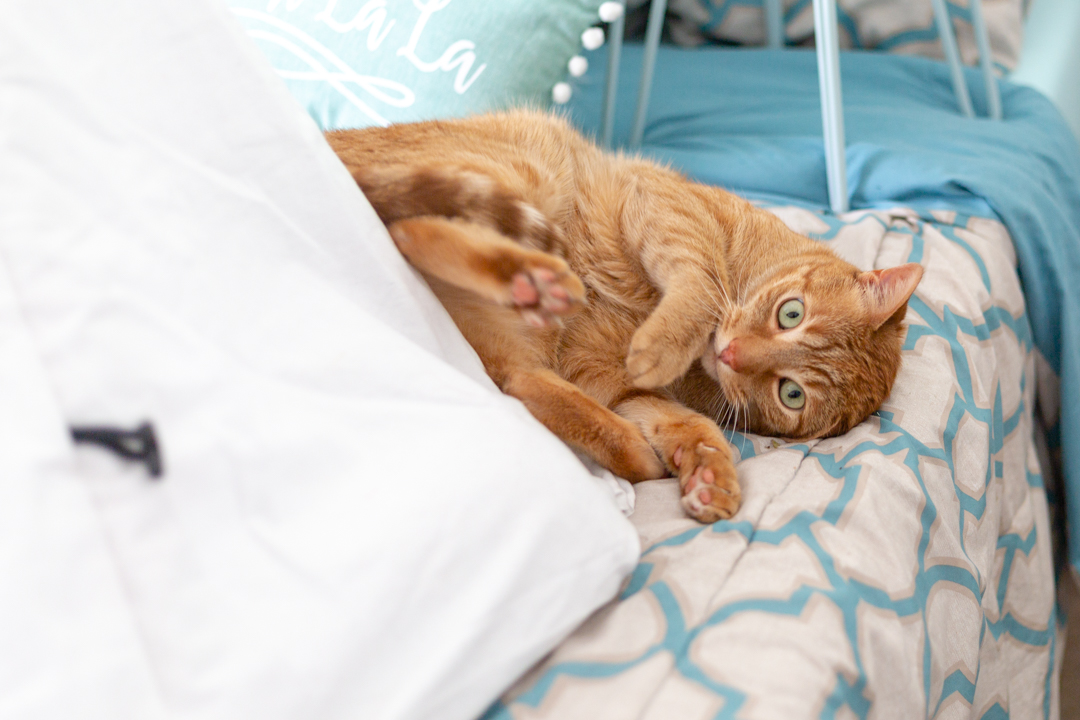 Everyday, I try to take some time to play with them, too.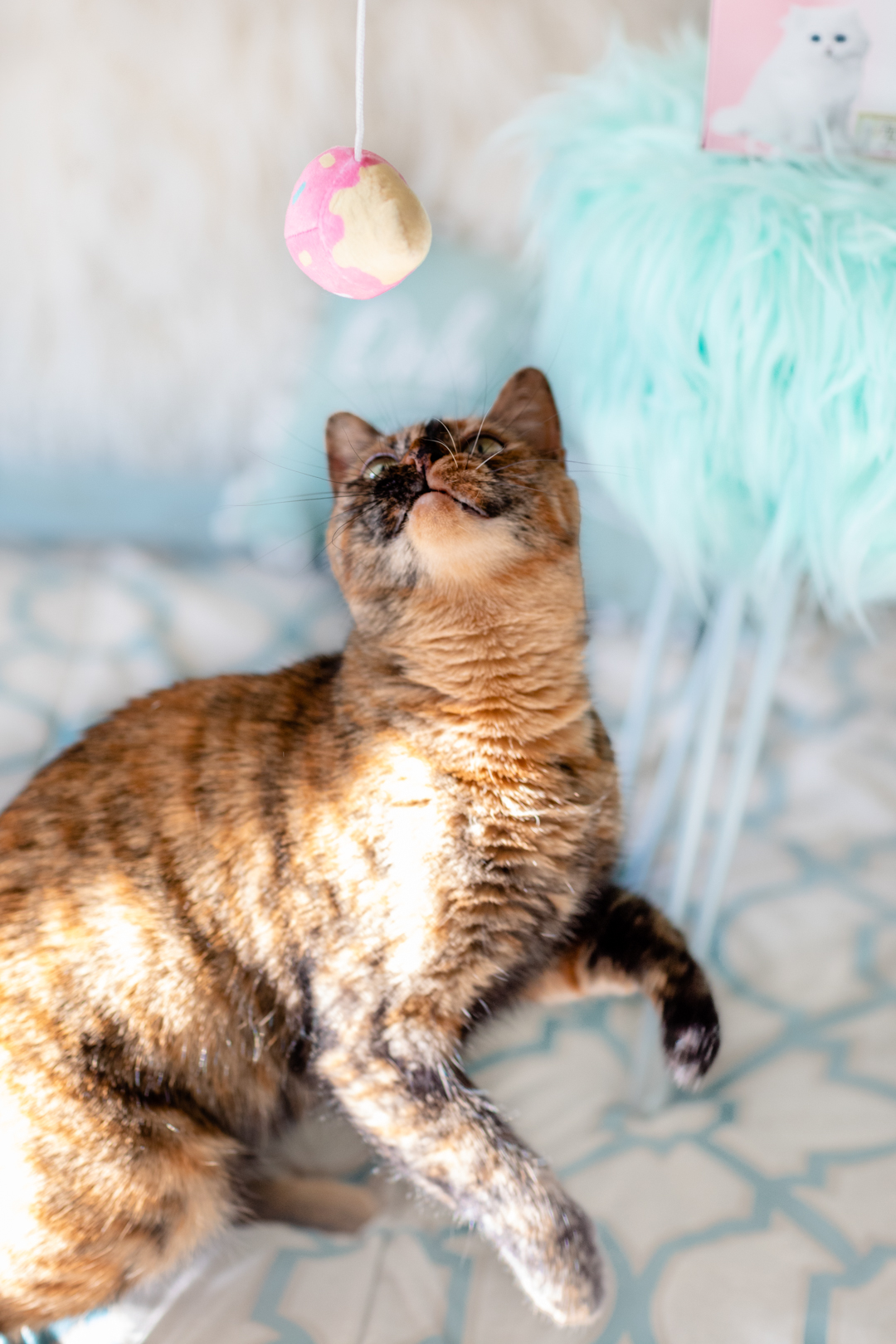 I just learned just how much they all love catnip and toys and especially catnip filled toys.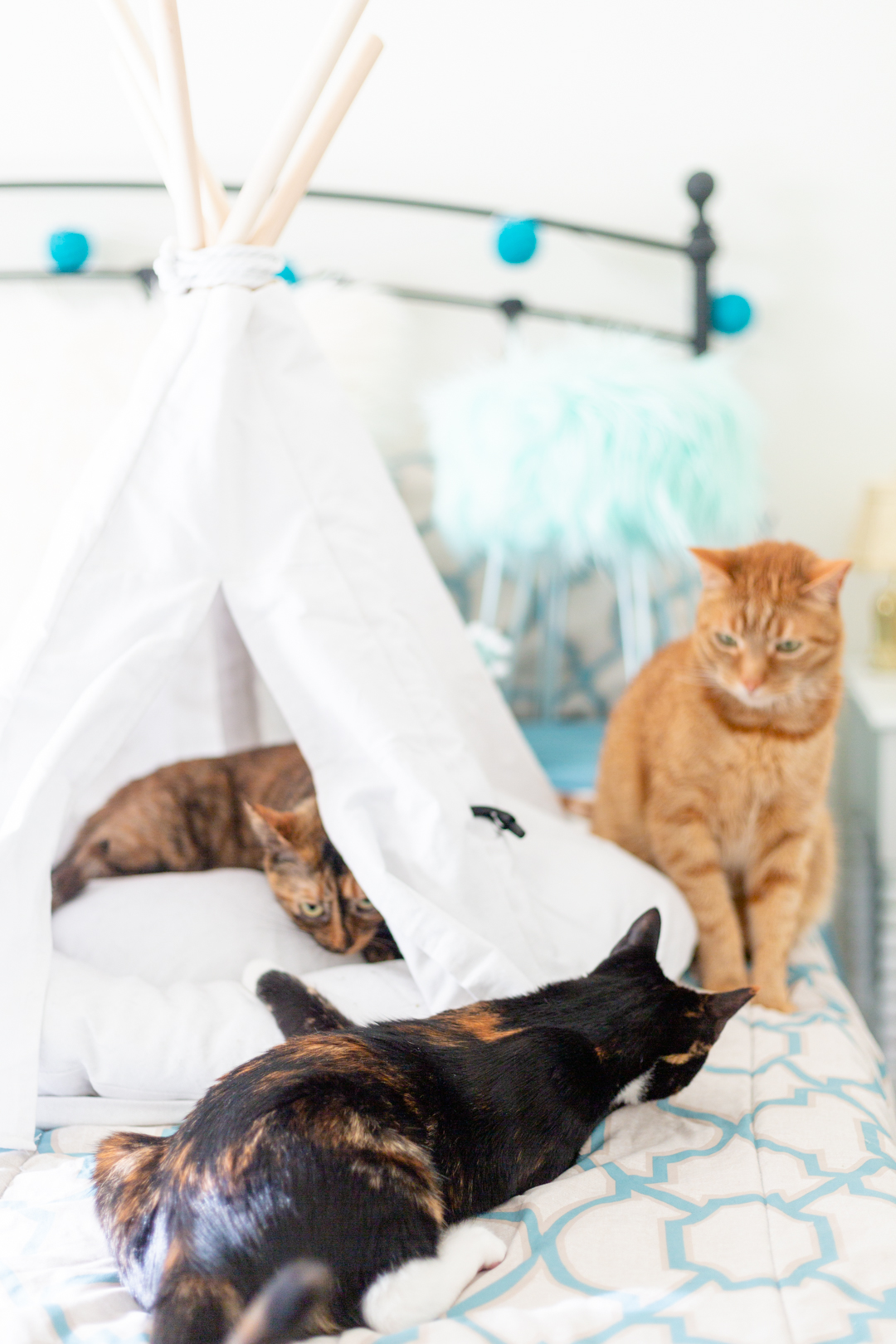 Cuddles When They are Sleepy – One of my favorite moments of the day is when the kitties are dozing off or waking up. They are really calm and usually much more open to getting extra snuggles and loves.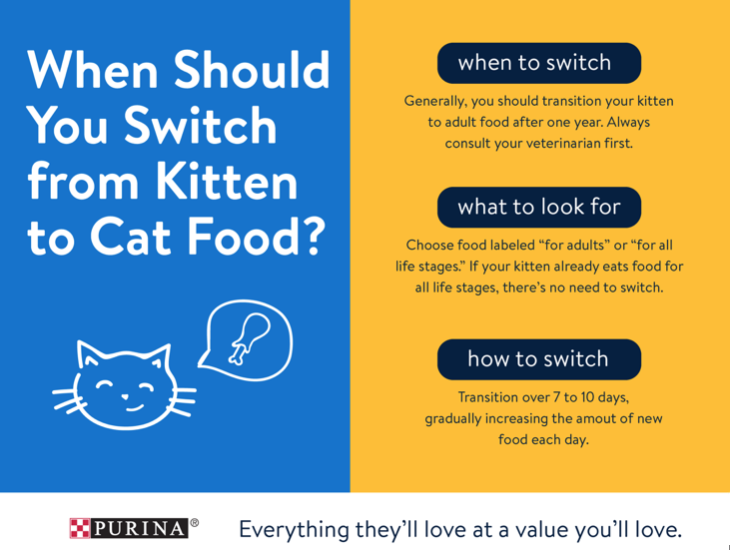 I hope these tips help you if you decide to welcome new kitties into your home, too! Having a new kitten and mama has been a rewarding experience. I hadn't had a kitten since I was a kid, so I had some research to do. Luckily info is available and now I know that our little kitty needs to continue eating Fancy Feast Kitten until she's a year old.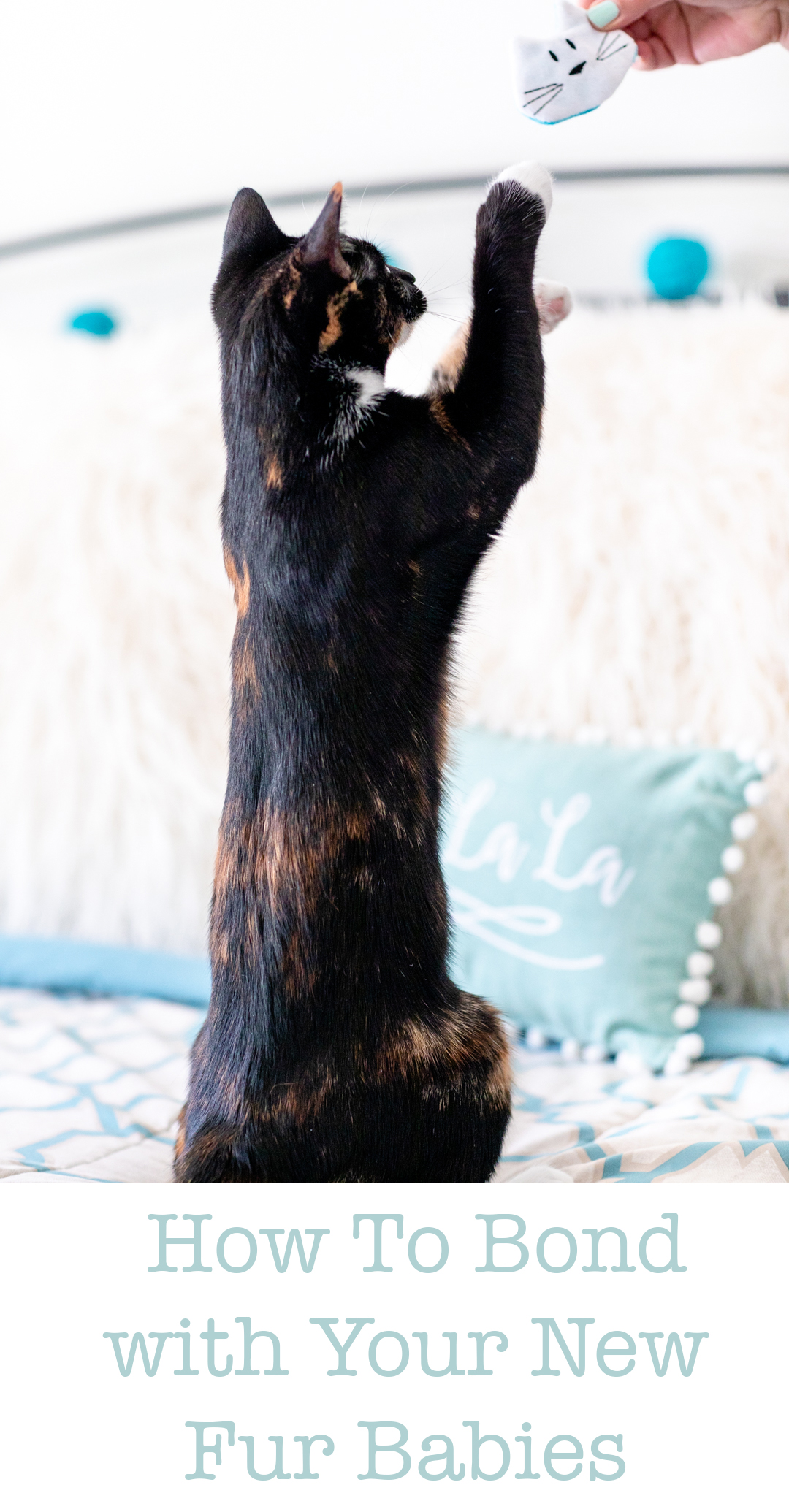 Stocking up on all the things that cats love and need is so easy at Walmart. Shop their One Stop Cat Shop for everything kitty!
Do you have pets? Do you have tips on bonding with them?