Nothing says summer more than a grilled hot dog! Over the weekend, we planned to have some guests over to hang out for the day. With a total of 7 kids and 6 adults, I knew that I needed to find budget friendly ways to make our dollar stretch. Last time I went to Walmart I noticed that the Oscar Mayer Hot Dogs were only $1.50 per package, plus I had printed this $1 off 2 Kraft coupon to save even more. They were only $1 a pack after the extra savings. I knew that shopping at Walmart and using money saving coupons would be a great way to help keep our party within our budget!
We've been watching food shows a lot lately, and we've seen some really great ideas for serving hot dogs. From seriously large hot dogs to fun topping combinations, we were inspired to try some new ideas. It reminded me of this local wiener chain that makes a locally famous meat sauce. I liked that idea and wanted to make it a bit spicier and in the slow cooker so that it could be simmering and ready to eat once my guests arrived. So, with my coupons and huge shopping list, I headed out to Walmart to stock up for our party. You can check out my shopping trip in my Google+ Album.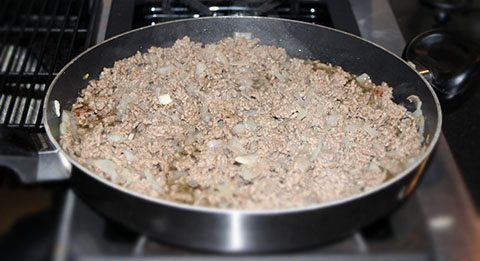 The first thing I did to prepare the Spicy Hot Dot Meat Sauce was brown about 2 lbs of ground beef and an onion. It takes about 15 minutes. Then, I added the beef mixture and all of my ingredients to my slow cooker. I used ketchup, hot chili sauce, ground mustard, cumin, chili powder and some celery salt.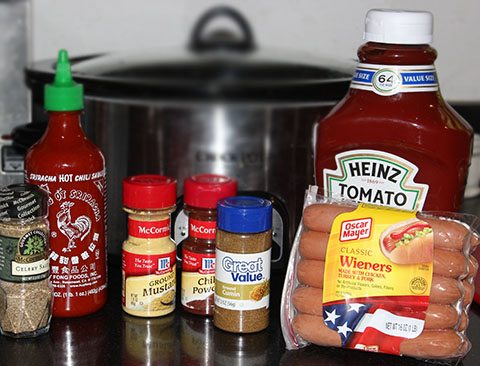 Before setting it to cook on low, I mixed it up nicely. I loved the nice color the seasonings gave the beef. I cooked it for a little over and hour and it was good to go. I left in on warm while I fired up the grill so it was the perfect temperature when we were ready to eat.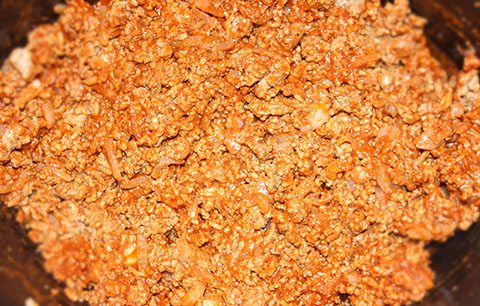 It was a huge hit! My husband said it reminded him of growing up in New York. His grandfather used to make a hot dog topping that tasted very similar. Even all of the little kids liked it, it was definitely a hit at our party.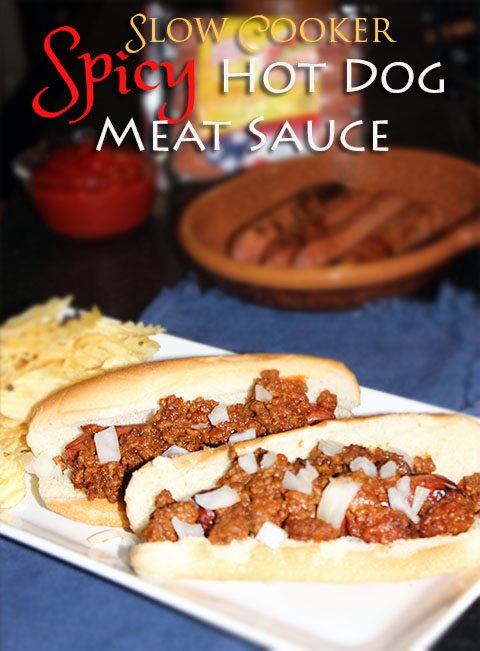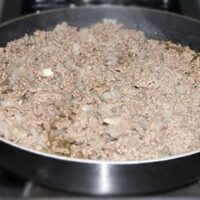 Slow Cooker Spicy Hot Dog Meat Sauce Recipe
Ingredients
2 Lbs of Ground Beef
1 Large Onion Chopped
1 Teaspoon of Worcestershire Sauce
2 Teaspoons of Ground Cumin
2 Teaspoons of Ground Mustard
½ Teaspoon of Celery Salt
4 Oz Ketchup
4 Oz Spicy Chili Sauce such as Sriracha
Instructions
Brown ground beef and chopped onion on the stove top on low. Drain and add to slow cooker with remaining ingredients. Mix. Set on low for 1-1.5 hours to let the flavors absorb. Serve on top of hot dogs.
*Savings*
Right now you can get two packages of Oscar Mayer Hot Dogs for as low as $1 each at Walmart when you print this $1 off 2 Oscar Mayer Hot Dog coupon. You can also print other Kraft coupons for even more summer savings!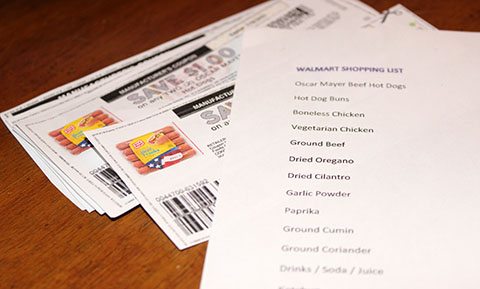 What is your favorite thing to grill in the summer?
Do you have a favorite hot dog topping?