Are you looking for last minute holiday gifts? I have just the thing for you today. Even though the days are running out, you can still actually give gifts that are not only super thoughtful but that get you more bang for your buck! Shop your local Applebee's Bar + Grill this holiday season and you'll score a sweet bonus! To make this fun gift giving idea even more memorable and fun, I'm sharing how I made quick and easy DIY Rudolph Gift Boxes too! This is a sponsored post with Applebee's. 

Giving the gift of a night out is pretty special! What your giftee does not need to know is that you also earned yourself a tasty BONUS. No judging here. I know a good deal when I see one.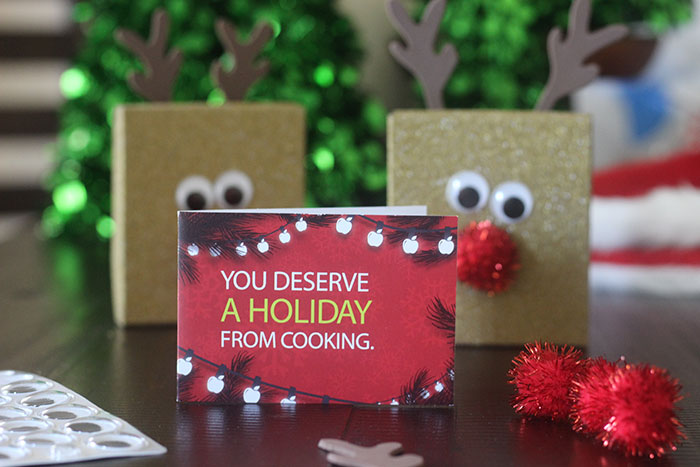 Here's the deal:
You can earn a $10 bonus gift card when you buy a $50 Applebee's gift card at your local restaurant.
A whole lot of something for them and a tasty tidbit for you. That's what I call a win/win!
Don't delay, this fabulous offer ends on 1/07/18.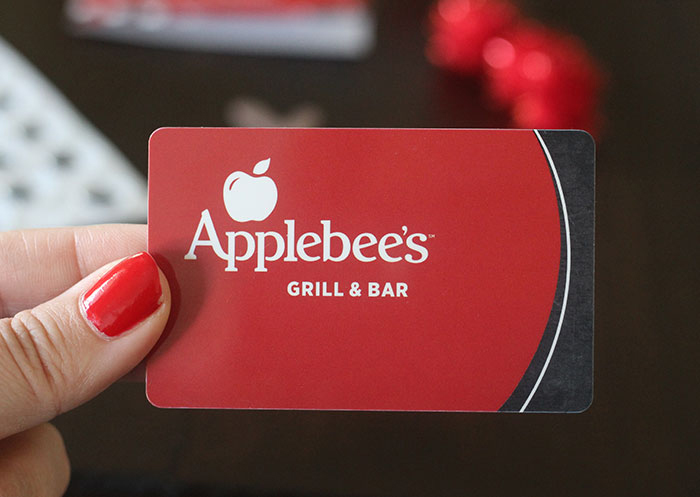 To seal the deal and make this gift even more special, make your own gift boxes in just minutes!
DIY RUDOLPH GIFT BOXES
To give an adorable gift, you just need a few supplies.
Small Gift Boxes (I got mine for $1)
Brown Foam Sheets
Googly Eyes
Red Pom Poms
Antler Download – 6 per page (pdf)
You can use glue or tape to put these together quickly! Start by printing the antler download above and using them as a pattern with the foam sheets. Tape or glue them to the back of your gift box.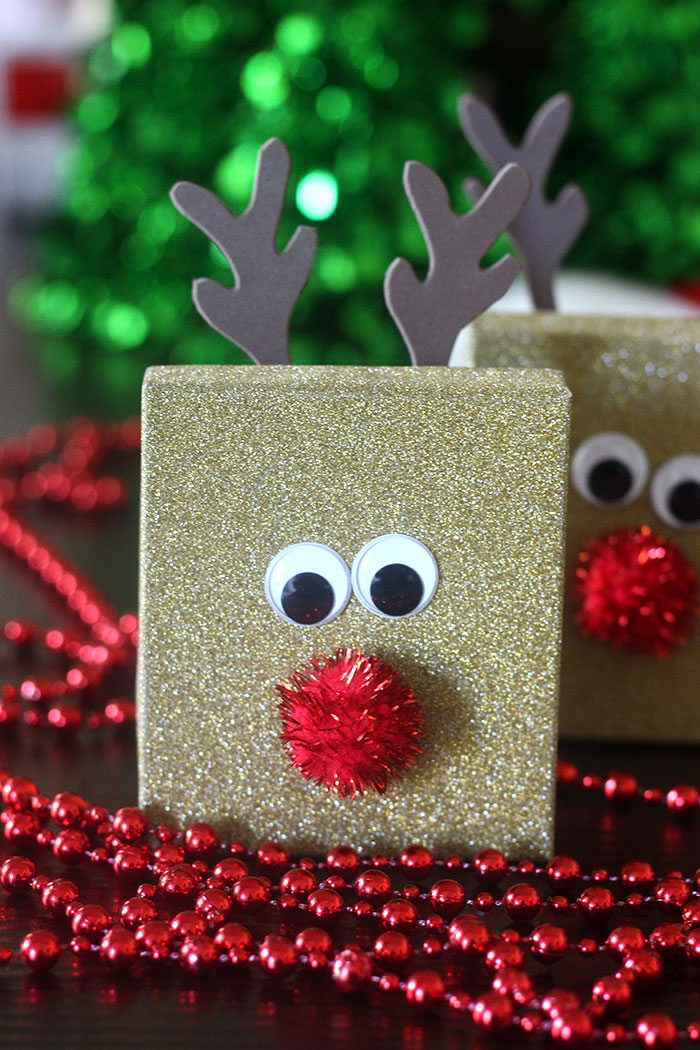 Then, simply place your googly eyes on the front/top of the box and finally the cute pom-pom nose for good measure. Just like that, you have the cutest little gift box to gift your Applebee's gift cards in! Yay!
Make sure to pick up a gift card or two when you visit your local Applebee's Grill + Bar! and get that bonus for yourself!  It's also a nice place to take a break when you're out holiday shopping!
Who on your shopping list would love an Applebee's gift card?