One of the biggest Disney franchises over the years has turned out to be Cars. It's the second largest Pixar franchise and the biggest domestically in terms of merchandising. It seems as though anywhere you find Disney, you will find something Cars related, which is great news for Cars fans! If you love the Cars films or have a little racer with you that's always screaming Lightning's trademark Ka-chow, then here are some tips on Cars at Walt Disney World. I was invited to attend some special events at WDW recently in order to share my experience, all opinions are my own.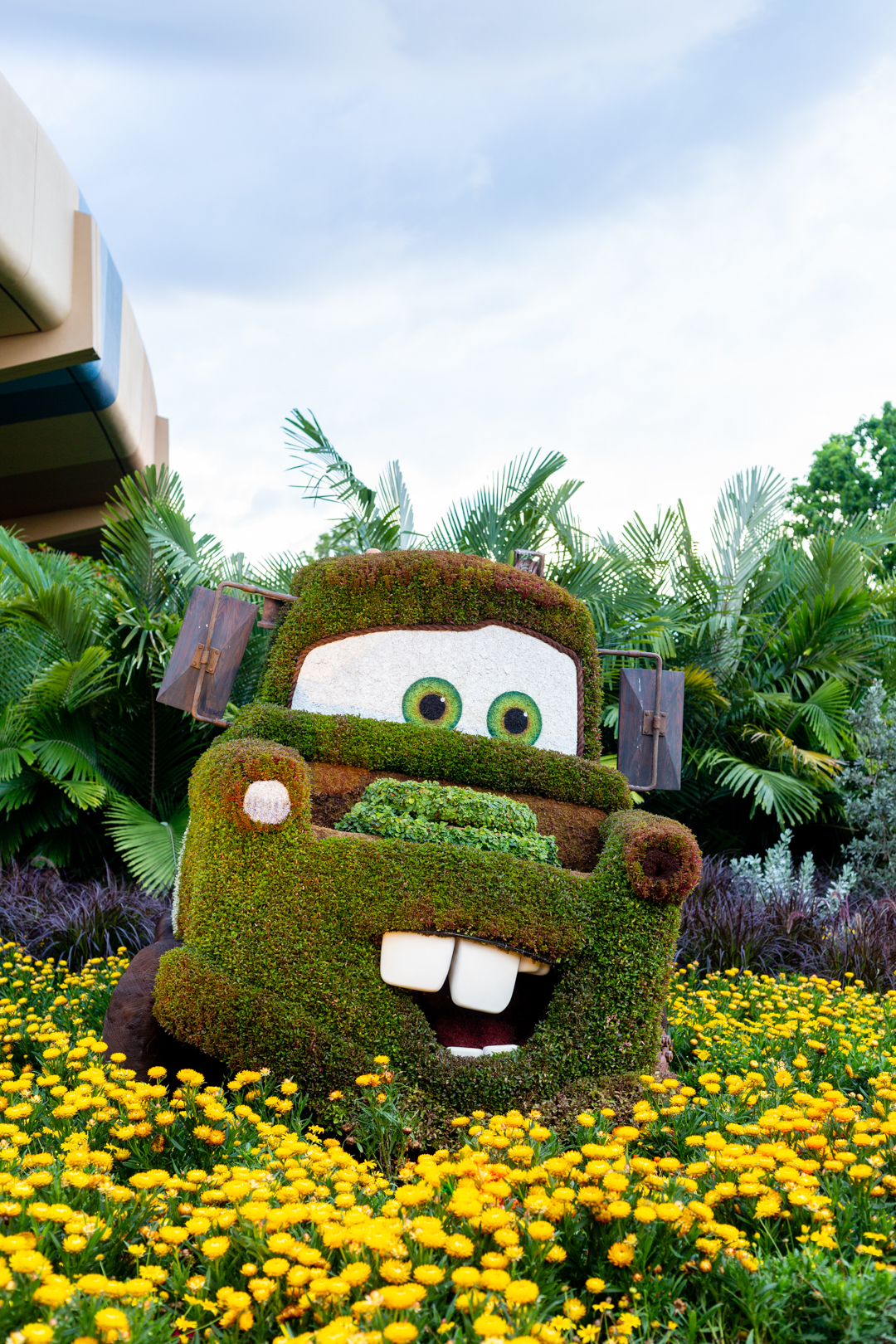 CARS MOVIE THINGS TO DO & SEE
Here is a list of 6 Cars movie things to do at Disney World that you will love.
1. Lightning McQueen Racing Academy
The newest attraction at Hollywood Studios will blow any cars fan away both young and old. This is a short show but it's got a whole lot of drive! Cars fans don't want to miss this one!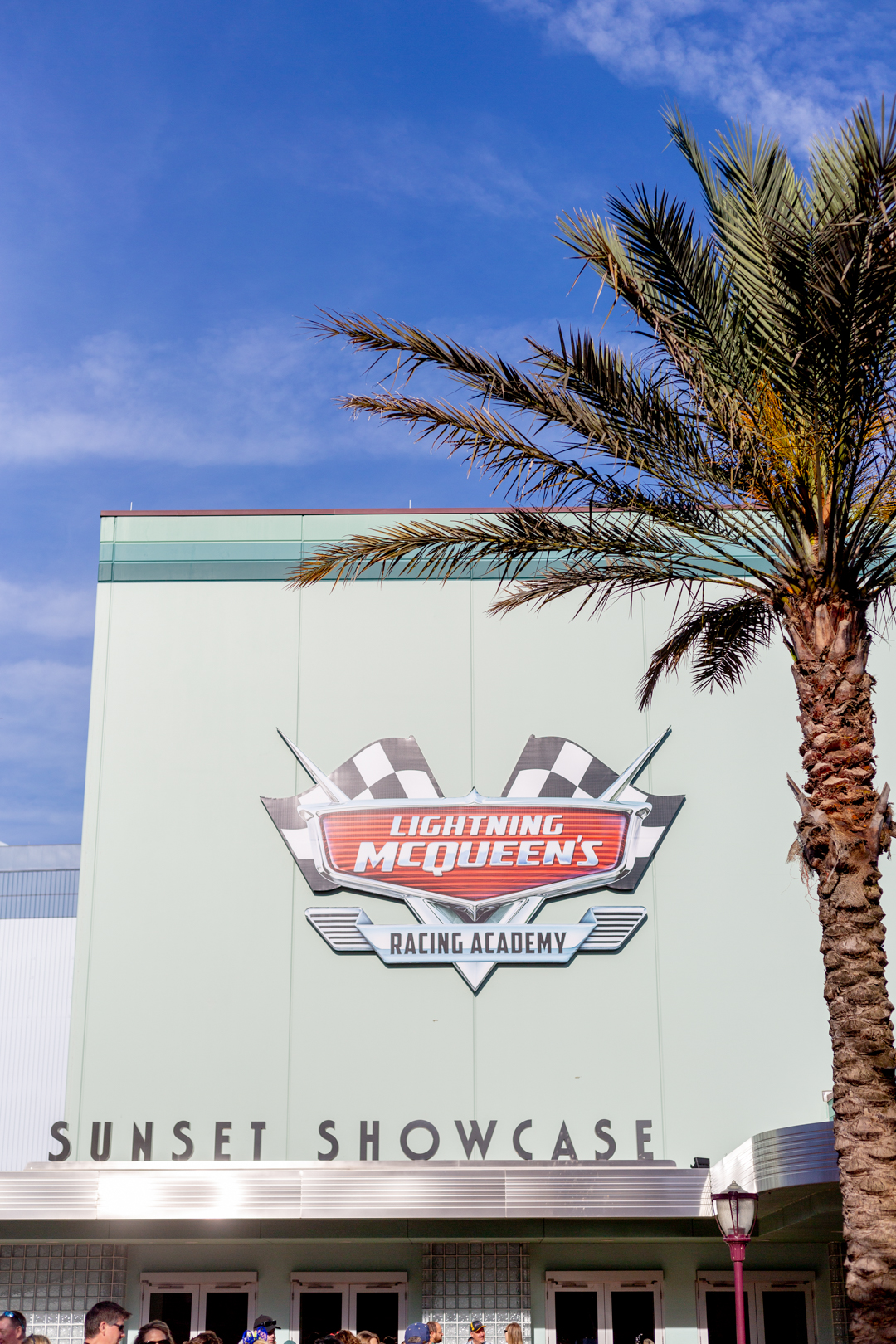 This cute engaging show features Lightning McQueen live and in person, er-- car, to demonstrate what it takes to be the best.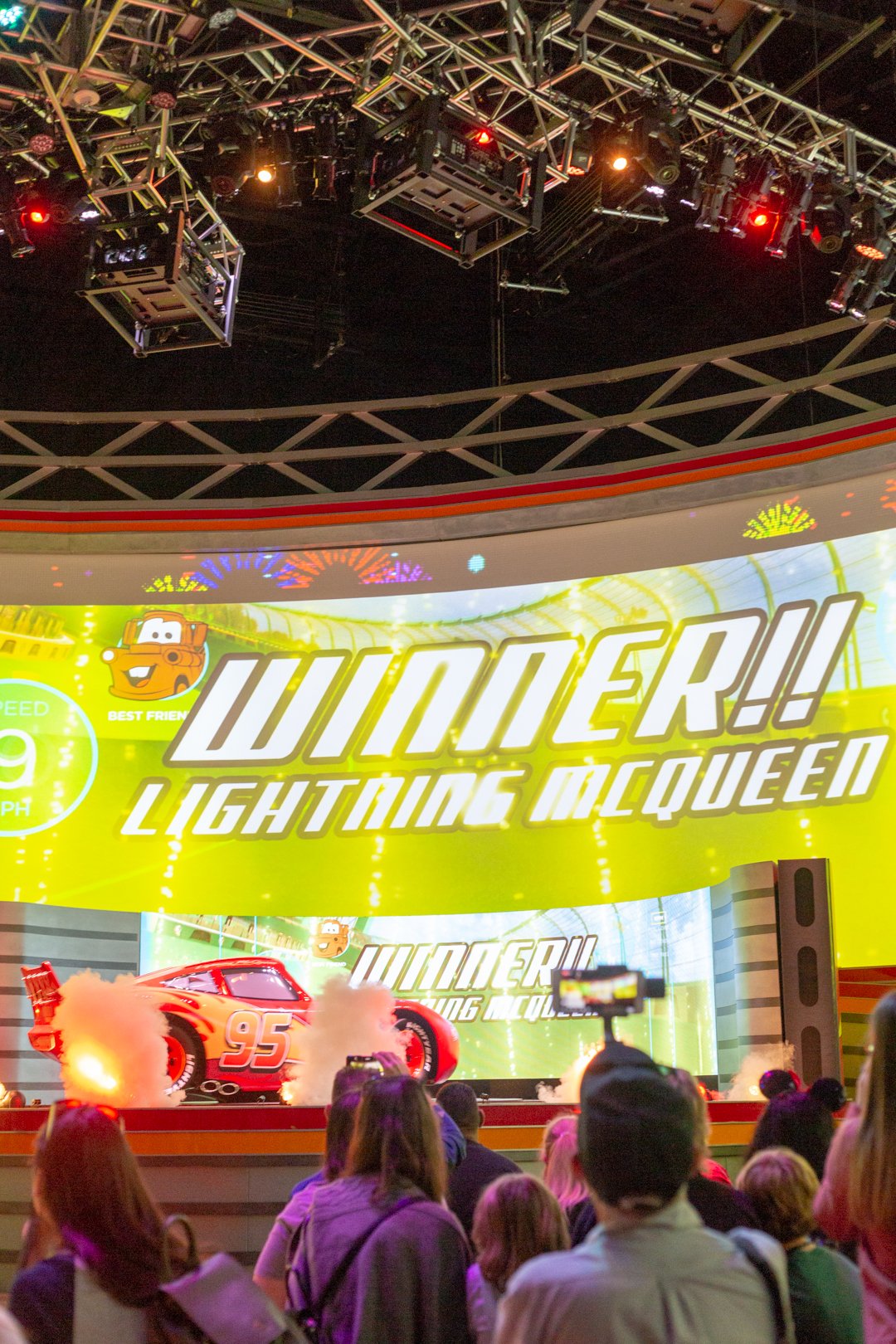 We get a lesson in quick thinking when Lightning's simulator is sabotaged and he proves once again why he's the best.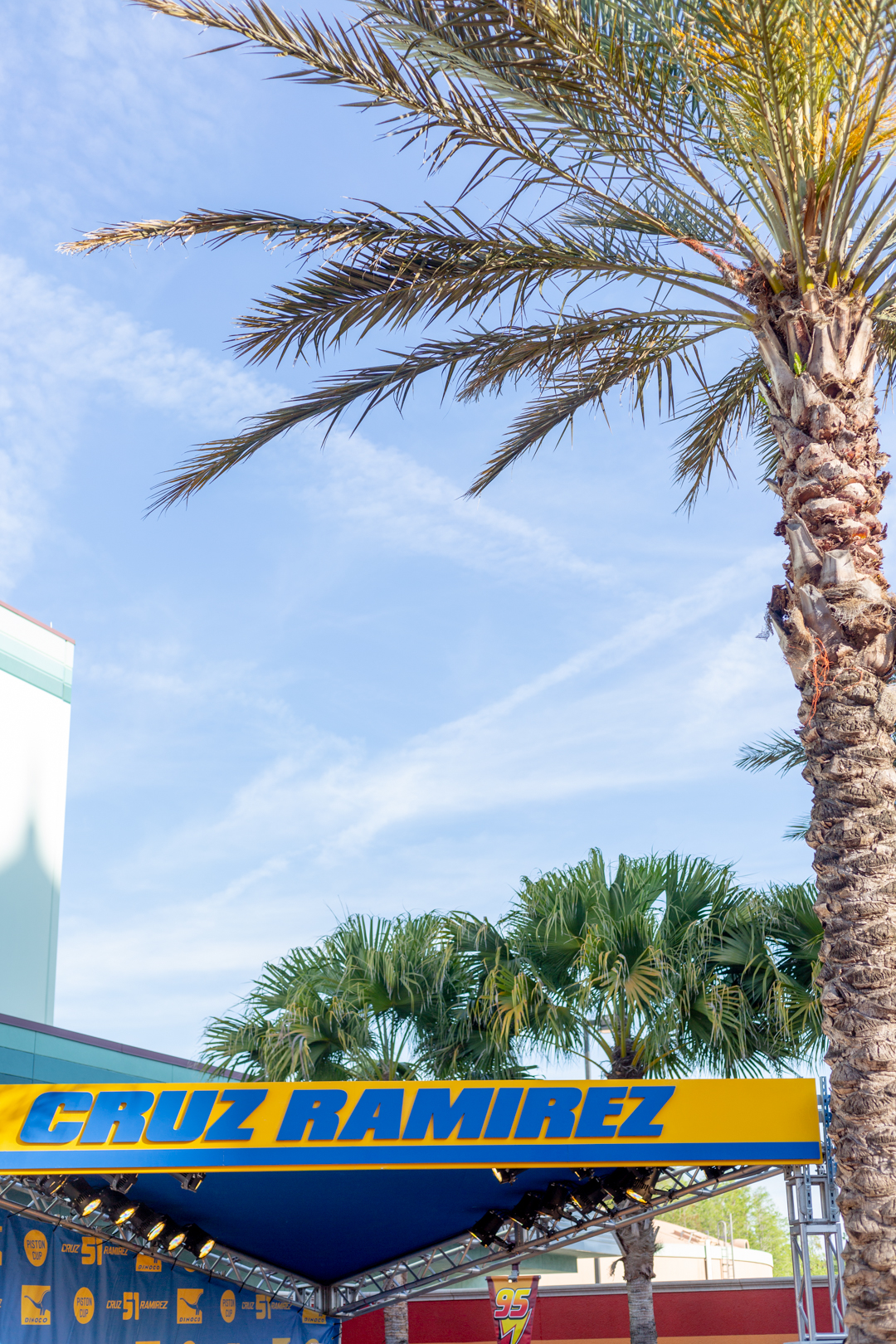 It's amazing to watch Lighting talk and address the audience as well as driving on stage.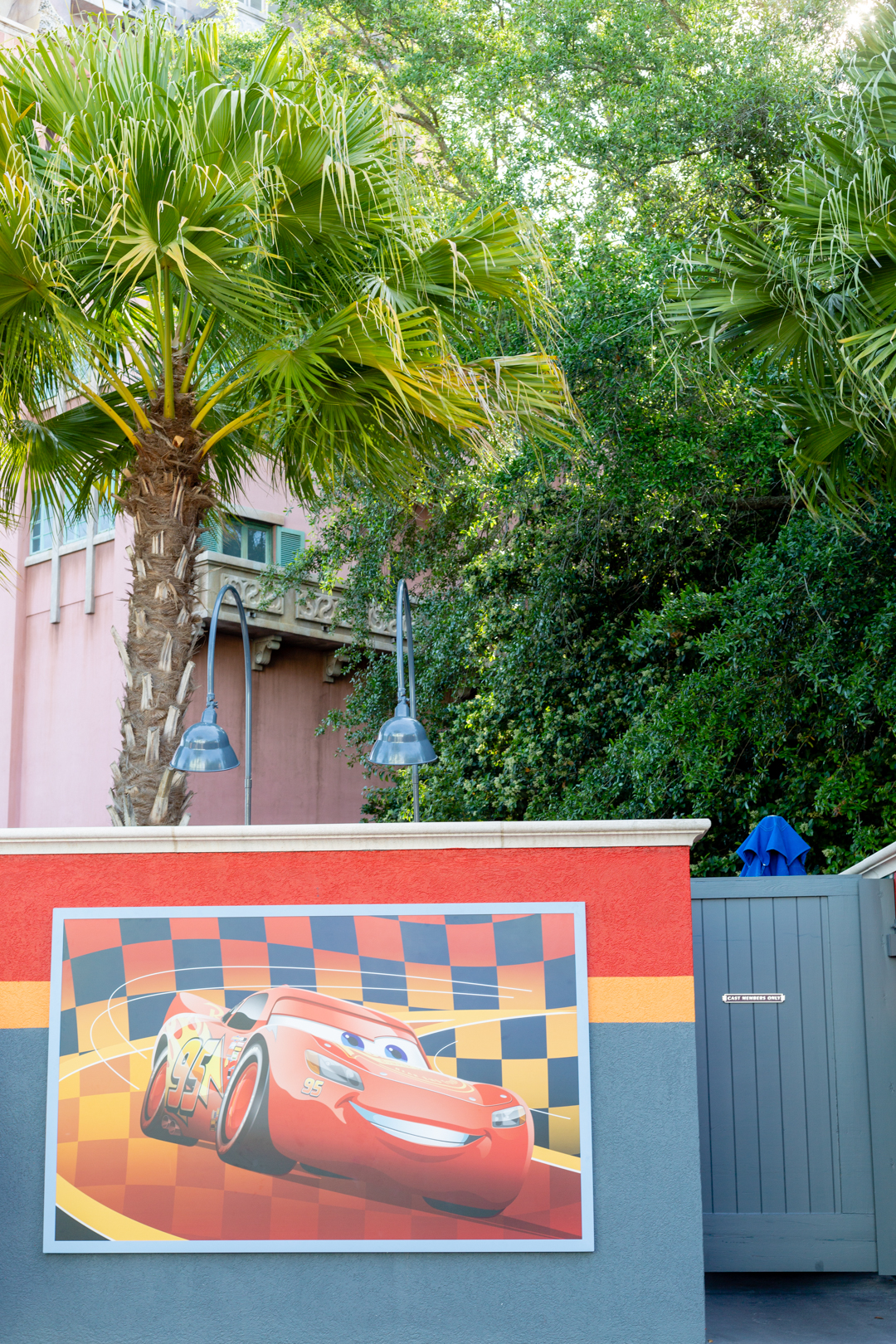 After the show be sure to watch for a Cars themed dance party among other features to check out.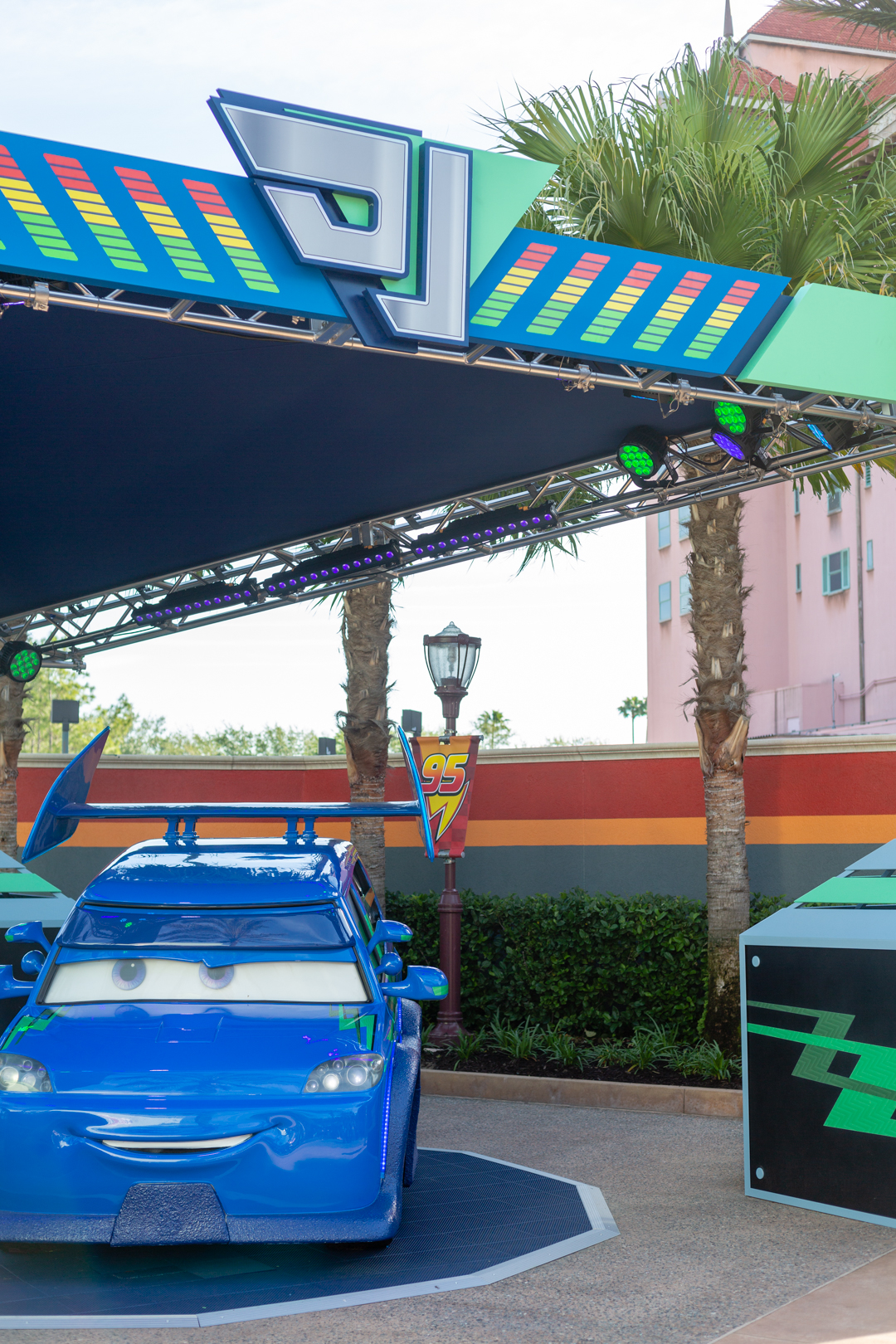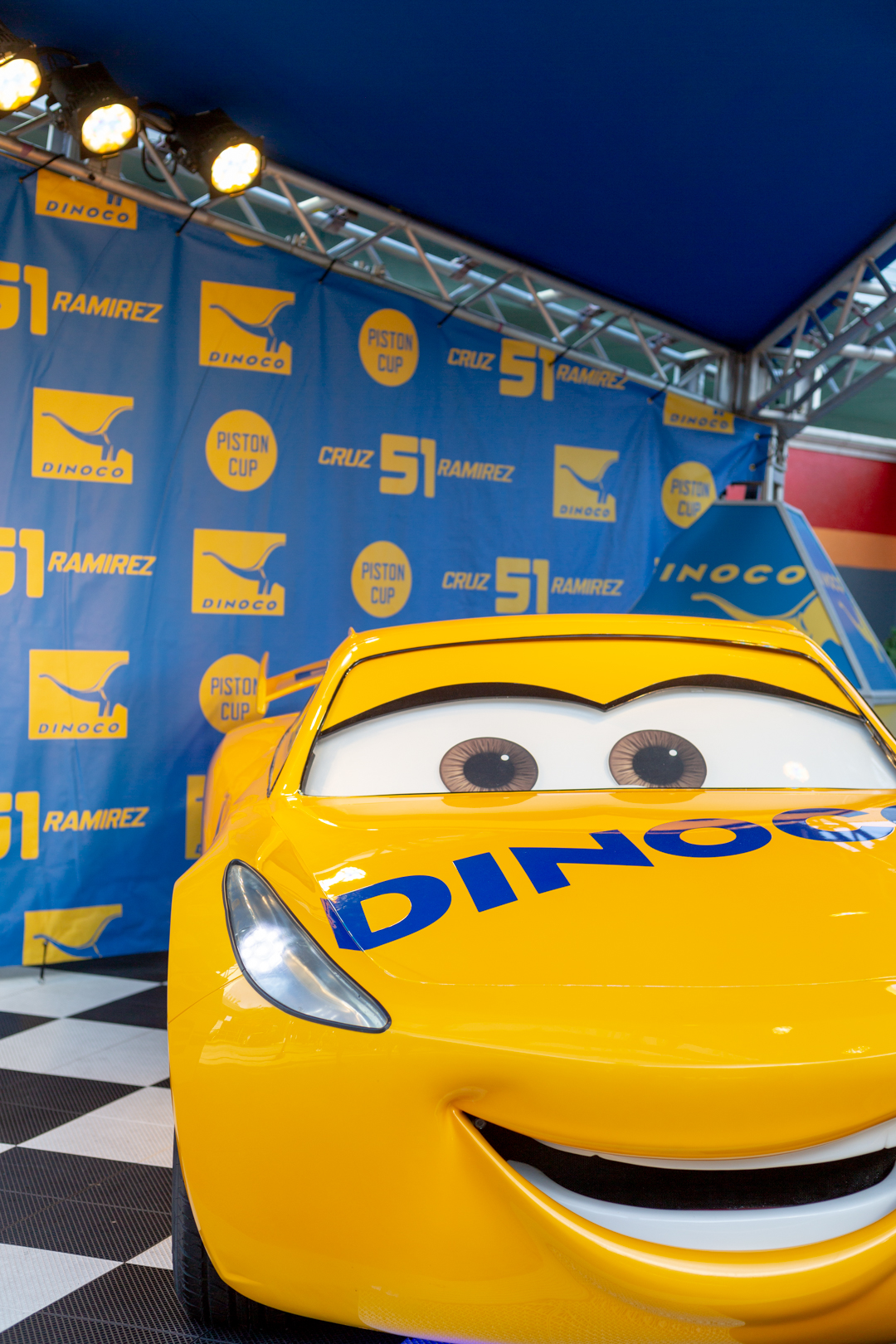 2. Art of Animation
The first thing you will want to do is book your room at Radiator Springs in the Art of Animation resort. It's the next best thing to checking in at the Cozy Cone. As a matter of fact, this value resort has family suites which provide plenty of space and floor to ceiling Car decor. every detail in your room will be Cars themed. And the added convenience of a hideaway bed in the dining nook is really cool. Outside you can see the buildings are made to look like radiator springs and there are Cars photo ops all over the grounds. It's the perfect resort if you want to experience Cars at Walt Disney World.
3. Car Rides
Cars cars aren't the only cars in Walt Disney World. You can get behind the wheel at the Indy Raceway at Magic Kingdom to feel what it's like to be Lightning McQueen. Test Track in Epcot is similar to Radiator Springs Racers, but without the Pixar theming. Instead, this is a great opportunity to discover more about how cars are designed and see how your own car design holds up against the elements.
4. Car Side Dining
Hollywood Studios is without a doubt the best place to go for Pixar fans, and that especially goes for fans of Cars at Walt Disney World. Besides Lightning's exciting show by Rockin' Roller Coaster, you can enjoy a meal inside a classic convertible at the Sci-Fi Dine In Theater. This table service restaurant on Commissary lane is just one simple overlay away from becoming an official Car themed restaurant. It's like eating in a drive-in theater and you get to watch fun clips from sci fi films and cartoons.
5. Wonderful World of Animation Show
As you cap off the night, make sure to park yourself in front of the Chinese Theater. The new Wonderful World of Animation show pays tribute to some of the most memorable Disney and Pixar classics, including Car 3. This is a projection show with fireworks and it's a great way to end a perfect Walt Disney World day.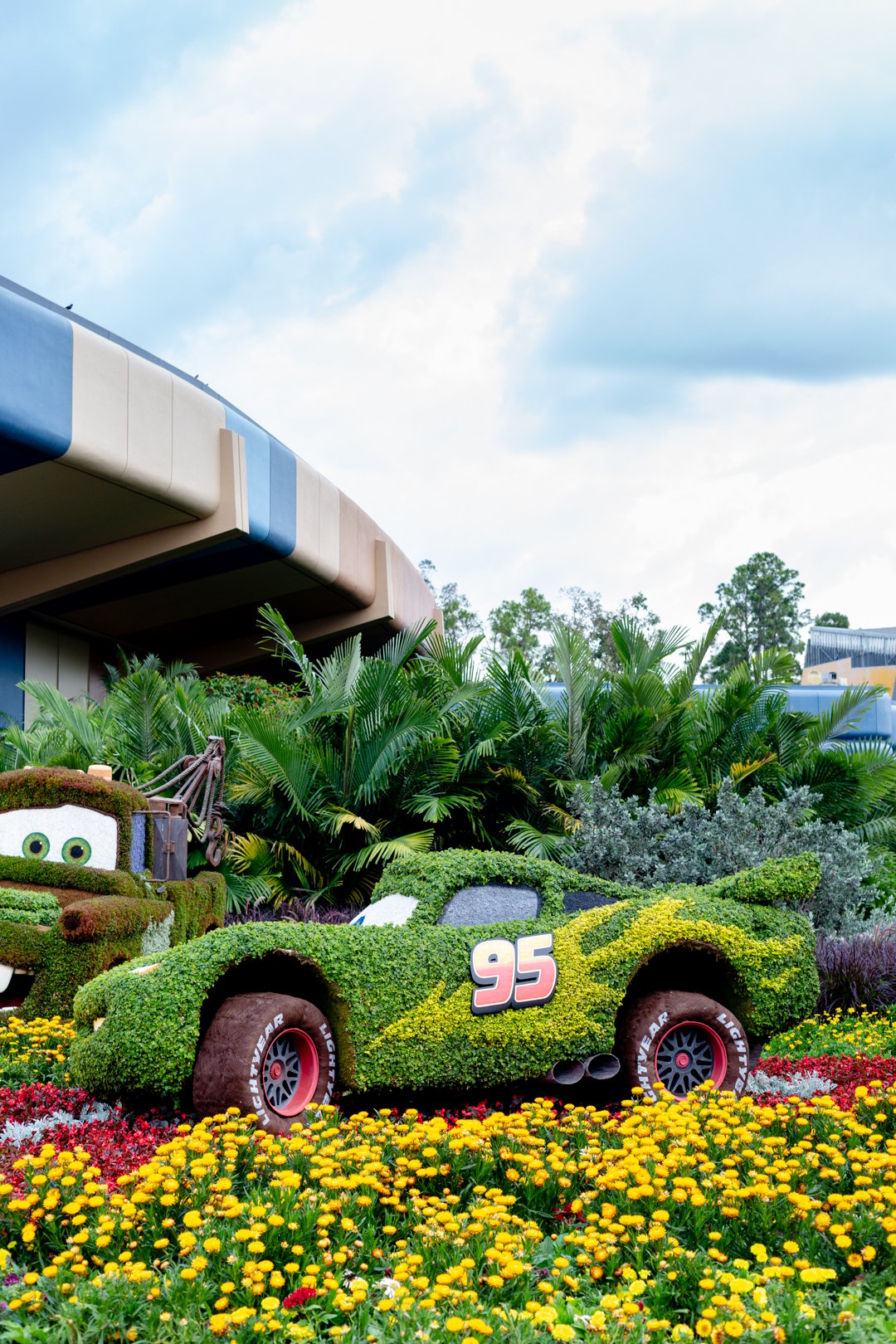 6. Flower and Garden Festival at Epcot
Have you been to this festival yet? If not, you are soooo missing out. Best of all, Cars movie fans will get to snap pics of some amazing topiaries this year. Hurry, the 2019 festival ends on June 3rd!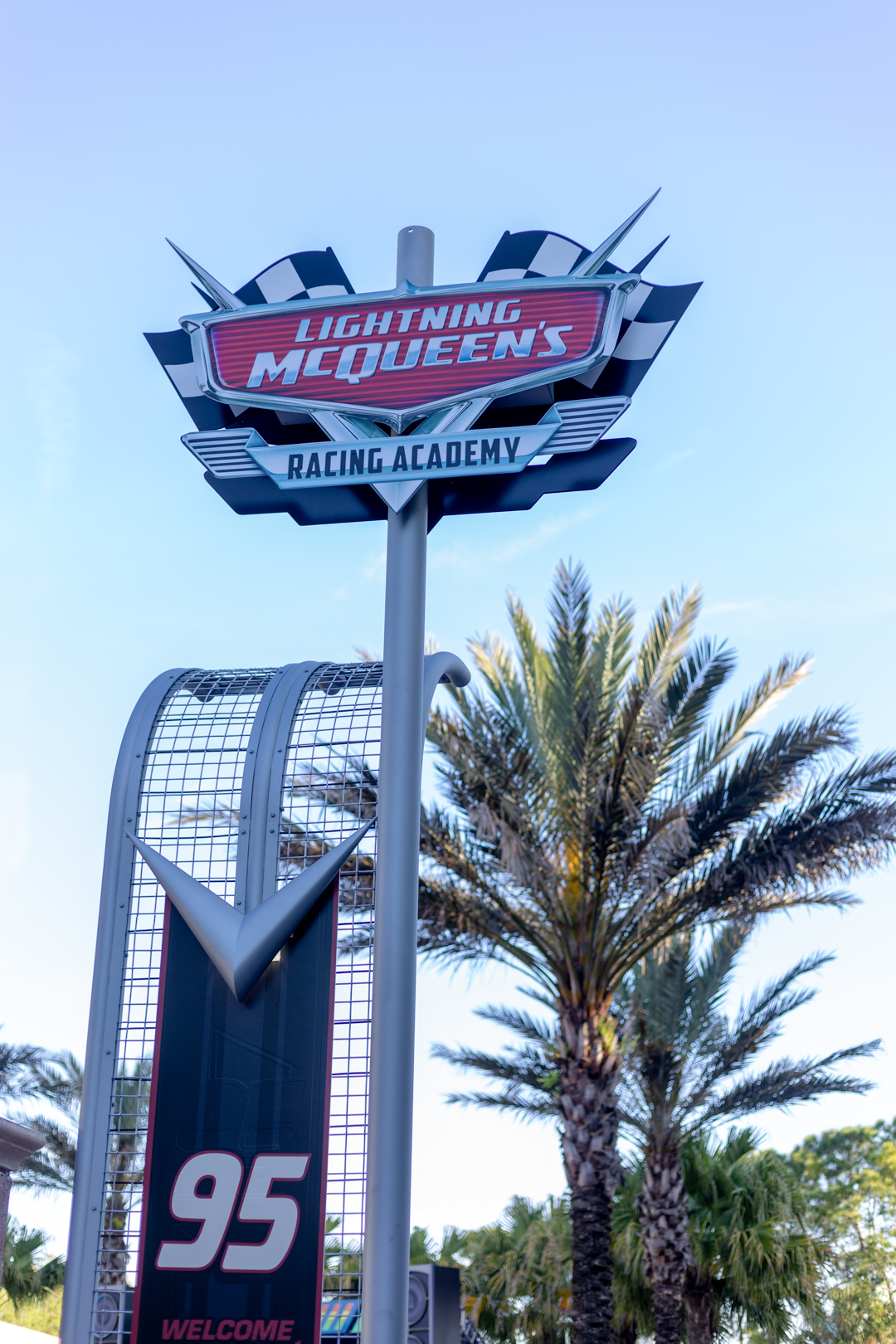 Lastly, don't forget to keep an eye out for Cars movie swag around the parks. You'll find some of the best momentos while you're in the moment.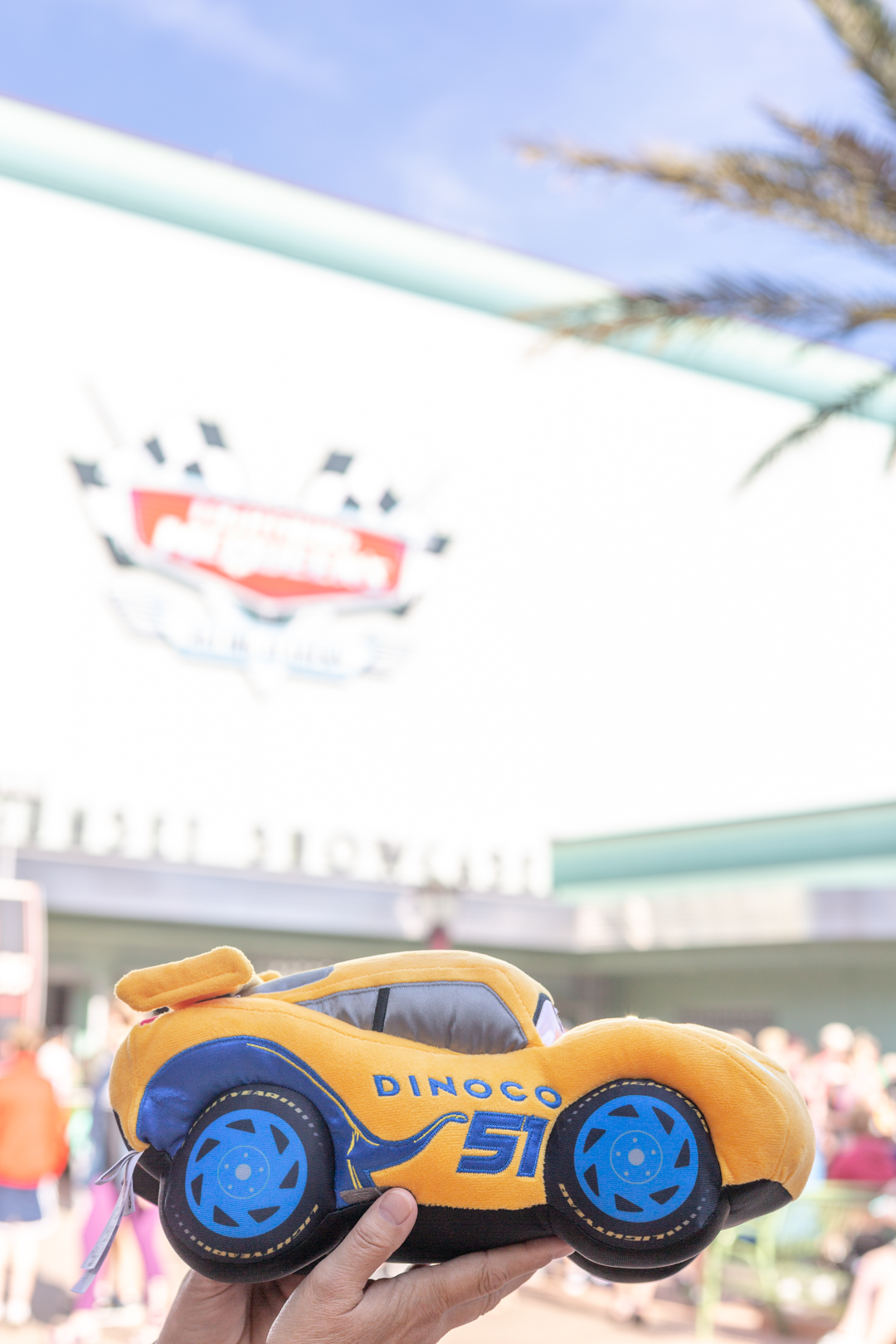 Did I miss any Cars movie fun at Walt Disney World? Share your favorites!