Spooky eats, anyone? We all know that Halloween is full of sweet treats, wouldn't it be nice to have more savory recipes to fill up trick or treaters with, too? These super simple crowd-pleasing Fish Stick Mummies are perfect to serve with dinner or for a filling snack. Better yet, serve them at your festive parties this year. Get ready for a scary good idea! This is a sponsored post, all opinions are my own.

Kick off the Halloween festivities with something hearty before all of that delicious candy. Keeping stocked on tasty go-tos like Gorton's Fish Sticks means that you'll always have something to serve to your hungry crowd.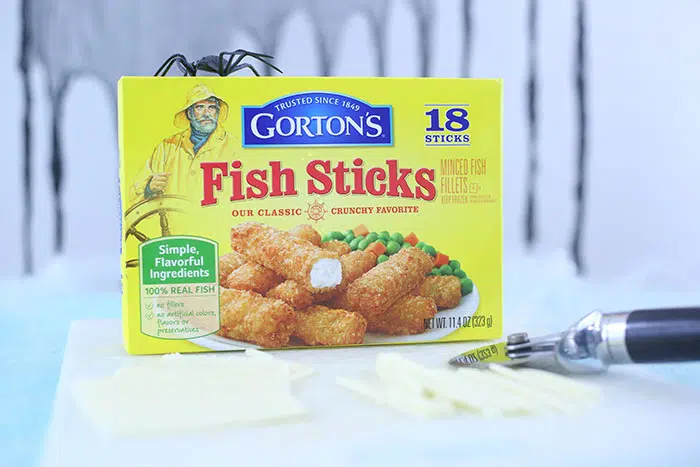 These spooky Fish Stick Mummies are just SO easy to make, you won't believe it. And, the addition of cheese gives these snacks and extra tasty kick. Serve along with your favorite dipping sauce and kids will be haunting and howling for more.
FISH STICK MUMMY RECIPE
To make this spook-tacular recipe, here is what I used:
1 package of 18 count Gorton's Fish Sticks
2 Sliced of White Cheese (I used white cheddar)
Mustard (for the eyes)
Toothpick to dab on the mustard eyes or you can use your mustard bottle.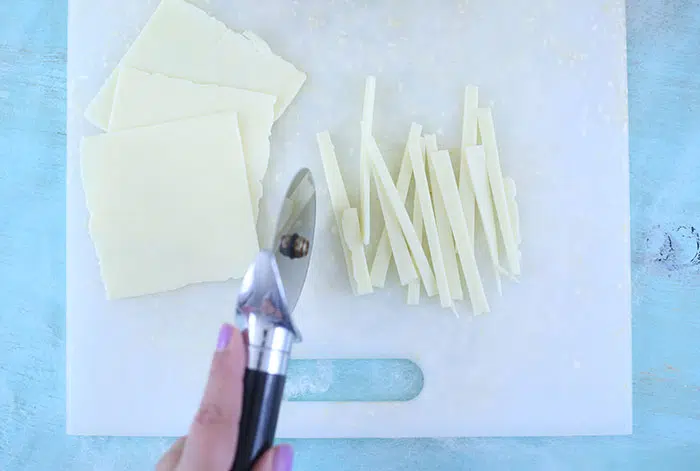 Prepare the Fish Sticks according to package directions. Mine were done in 12-14 minutes on 425° F. When they are done cooking and you have removed them from the oven, leave the oven on still.
To mummify your fish sticks. Cut each piece of cheese in half and then slice into thin strings. Once your fish sticks are out of the oven, quickly add layers of the cheese leaving a little empty spot for the eyes. After the cheese is loaded on, place back in the oven and watch very closely. We want the cheese to melt and form around the fish sticks. This should take no longer than 1 minute, so don't walk away from the oven. it's a quick process.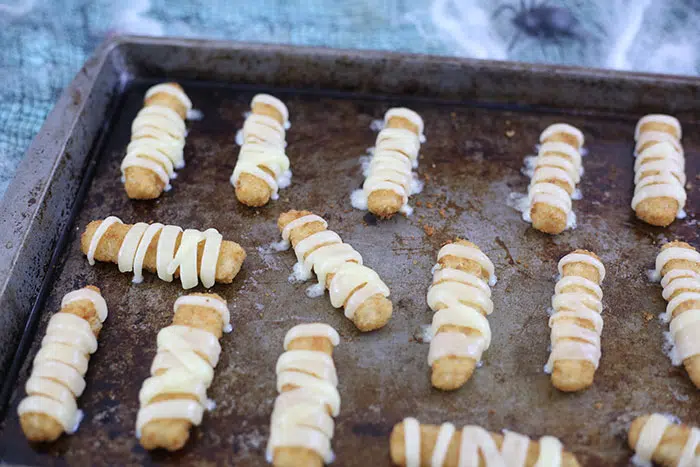 Once your wonderful mummy cheese has melted, quickly add "eyes" using mustard. You can squirt dabs on directly with your mustard bottle but for more control, you can use a toothpick to dot the eyes on like I did.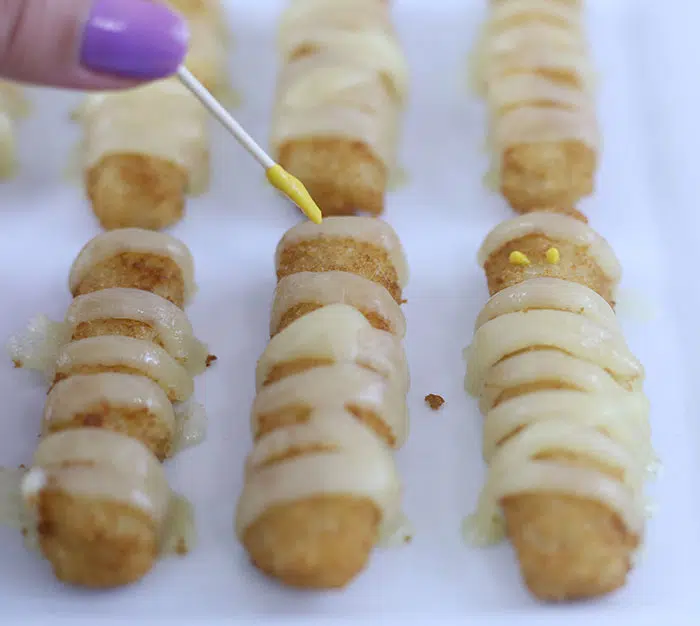 Voila! That is it! Now you have a hauntingly tasty snack to serve up!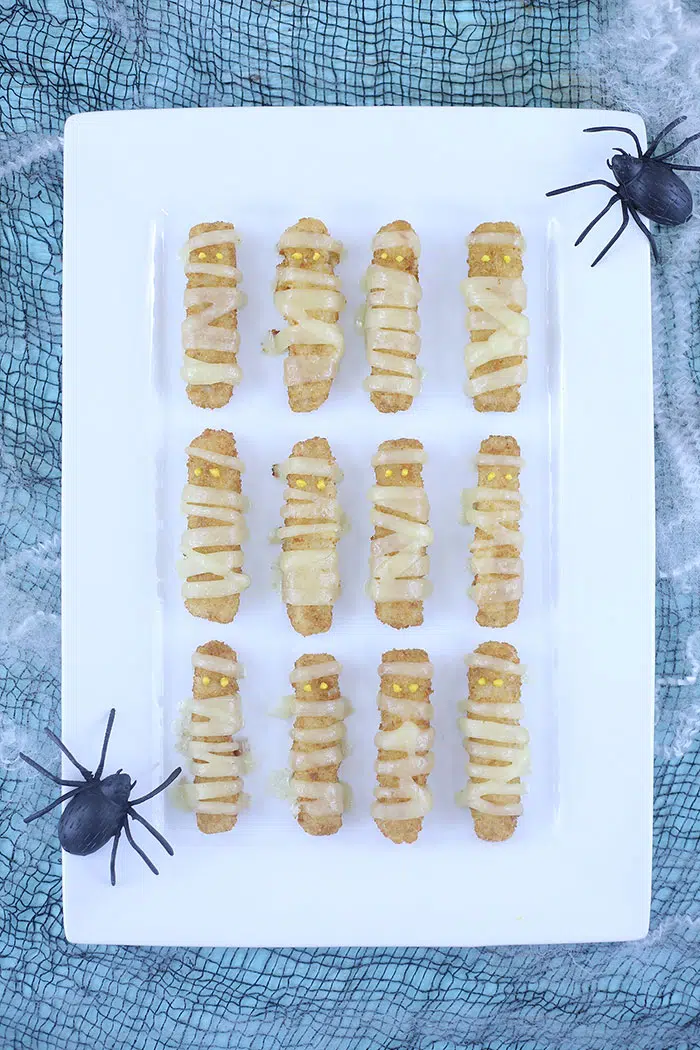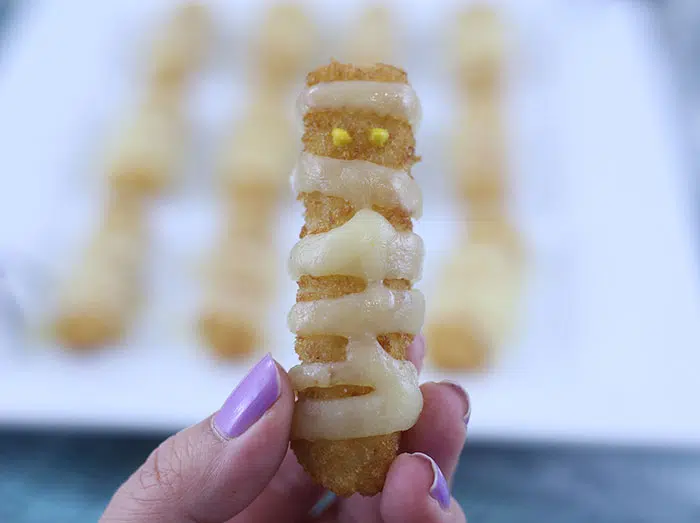 Serve these cute mummies with your favorite dipping sauces like tartar sauce, ranch dressing or ketchup.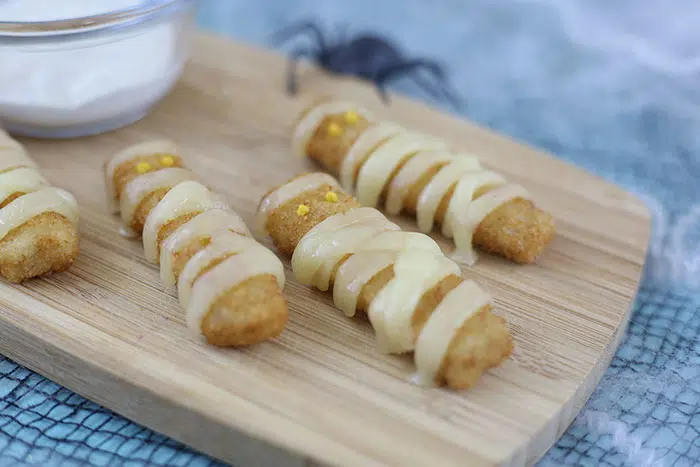 Want even more inspired ideas for serving up seafood? Visit Gortons.com.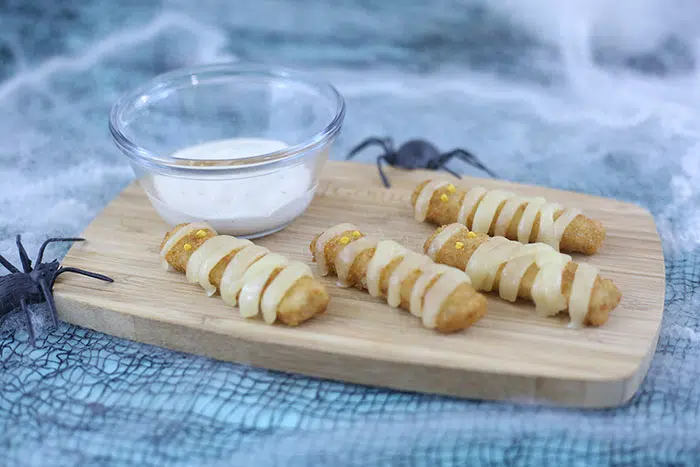 Visit Gorton's on Facebook and check out their fun Facebook video series for a giggle featuring your favorite fisherman!
Share your ideas! How could you make a meal with Gorton's Fish Sticks? Make us hungry!