This post is sponsored by Danone, but all opinions are my own.

Nothing brings out the holiday feels quite as strongly as peppermint desserts! Add some chocolate flavor in the mix and it's a done deal. I'm so excited to share the perfect Peppermint Pudding Pie to kick off the season right. It's made extra delicious with So Delicious® Dairy Free Cocowhip™ Coconut Whipped Topping available at Walmart. This easy holiday dessert recipe could not be any easier to make.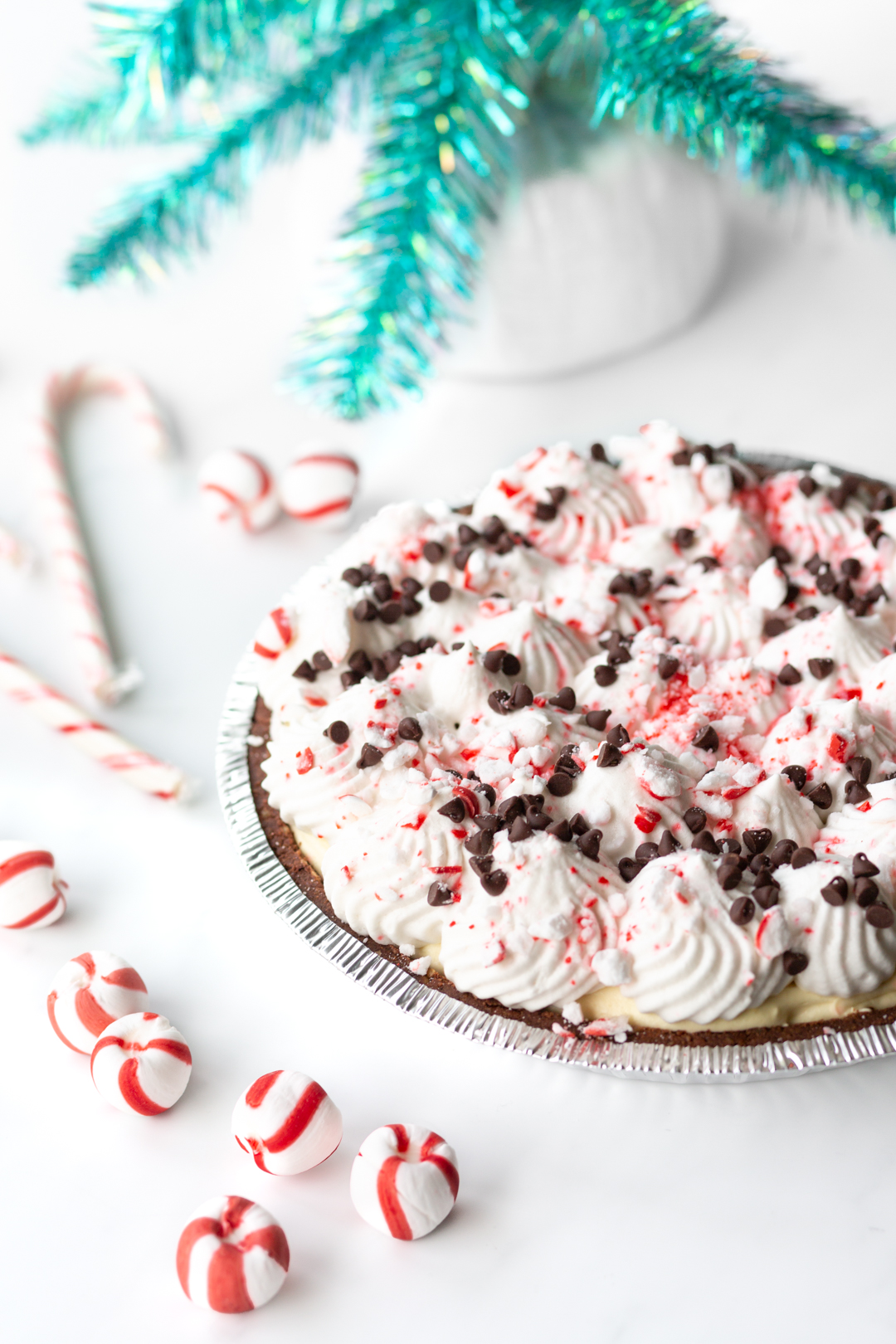 This was my first time trying CocoWhip and I love it! It's so unexpectedly fluffy! It's made with organic coconut oil and the perfect option if you plan to serve a dairy-free dessert this holiday season. It will be great to have on hand for last-minute guests, too! Bonus, it's also certified non-GMO.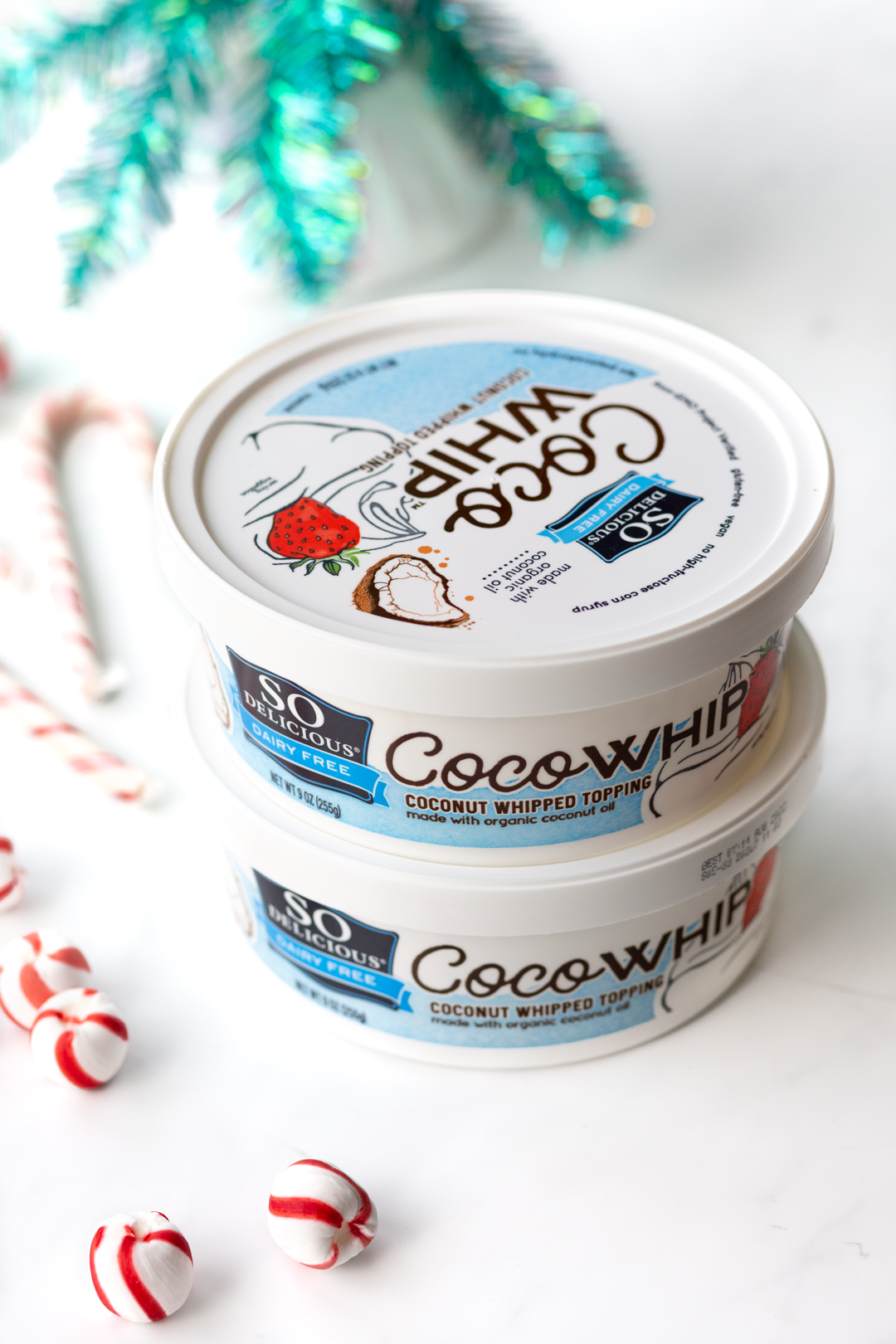 Are you ready to make the easiest pie? With help of store-bought chocolate crust and CocoWhip, this pie comes together so easily. I'm kind of obsessed.
EASY PEPPERMINT PUDDING PIE
To make this yummy holiday pie, you will need a small handful of ingredients. This recipe is beautiful because you can make it to accommodate many eating preferences and needs such as dairy-free, vegetarian and vegan. Just be sure to read ingredients carefully to insure all ingredients meet your desired outcome. Here is what I used:
CocoWhip™ (2 containers) *can be found in the frozen section
Chocolate Nut Crust (store-bought)
Vanilla Pudding Mix
Coconut Milk
Peppermint Extract
Optional Garnish: Crushed Peppermint & Mini Chocolate Chips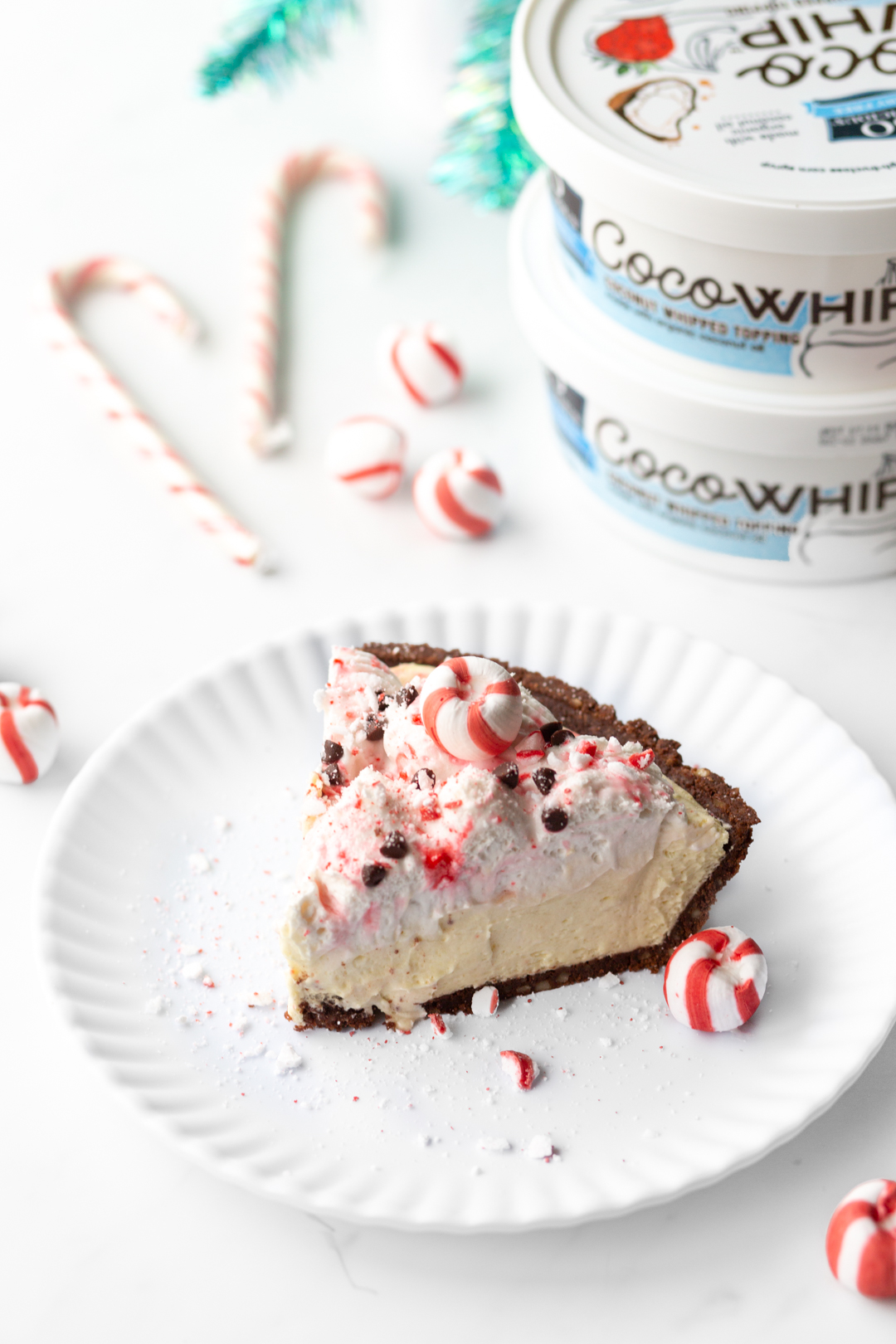 Easy Pudding Pie Filling - I was so pleasantly surprised at how this easy pie filling came together. As soon as I tasted it, I knew the entire pie would be like magic.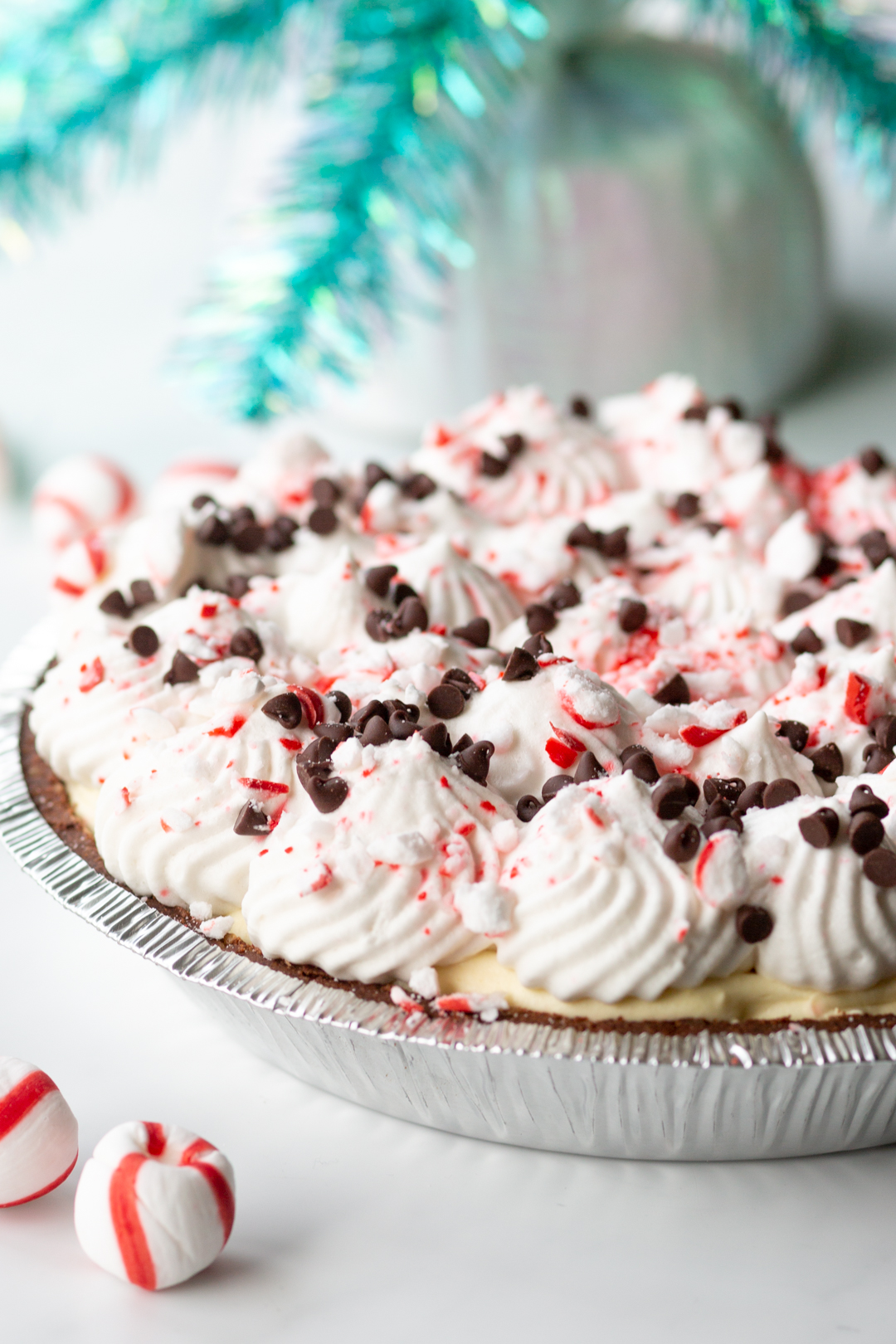 The CocoWhip™ adds a magical fluffy vibe and mixed with the vanilla and peppermint flavors is just incredible.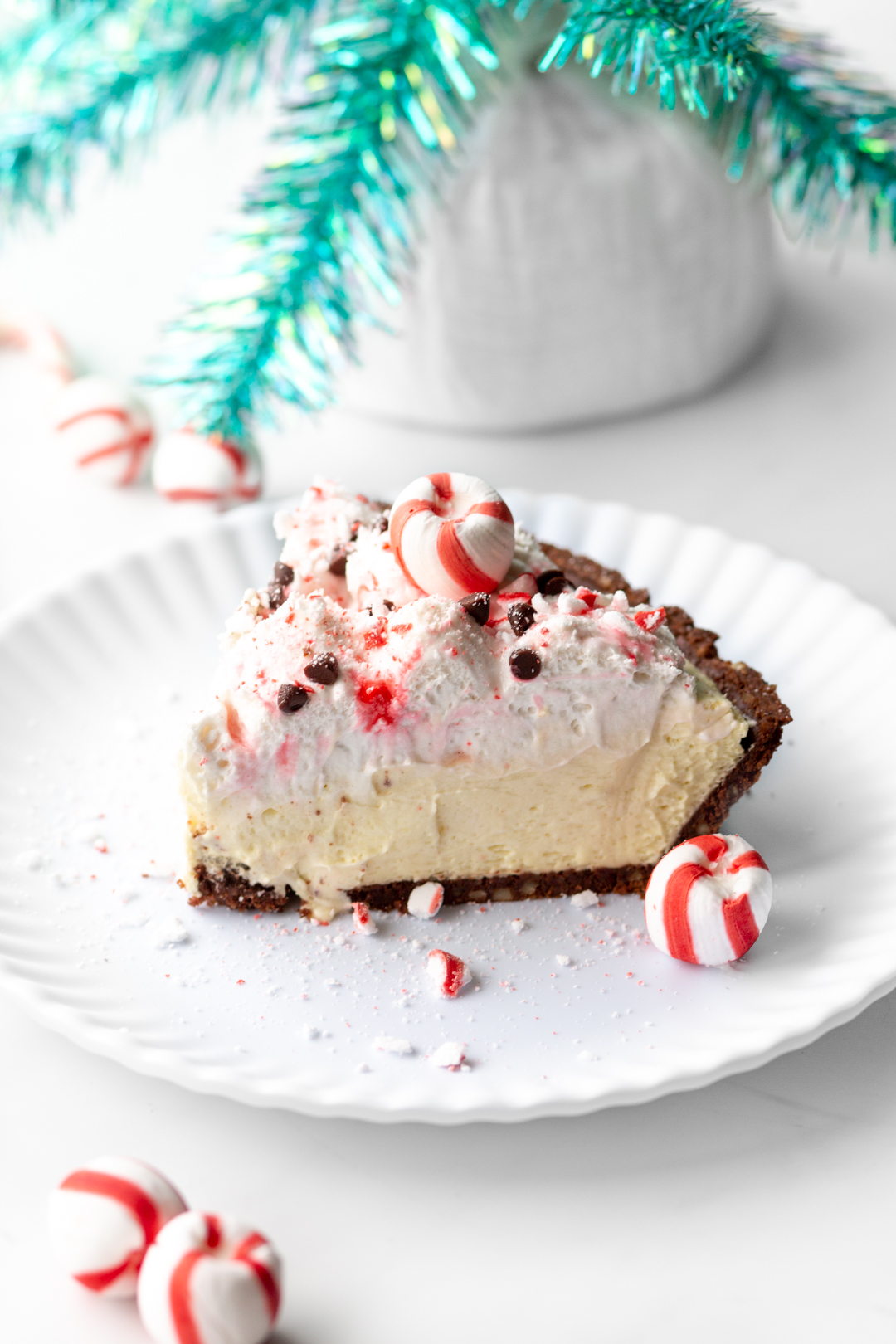 I've reserved an entire container of it for garnish and it couldn't be any more perfect for a memorable presentation.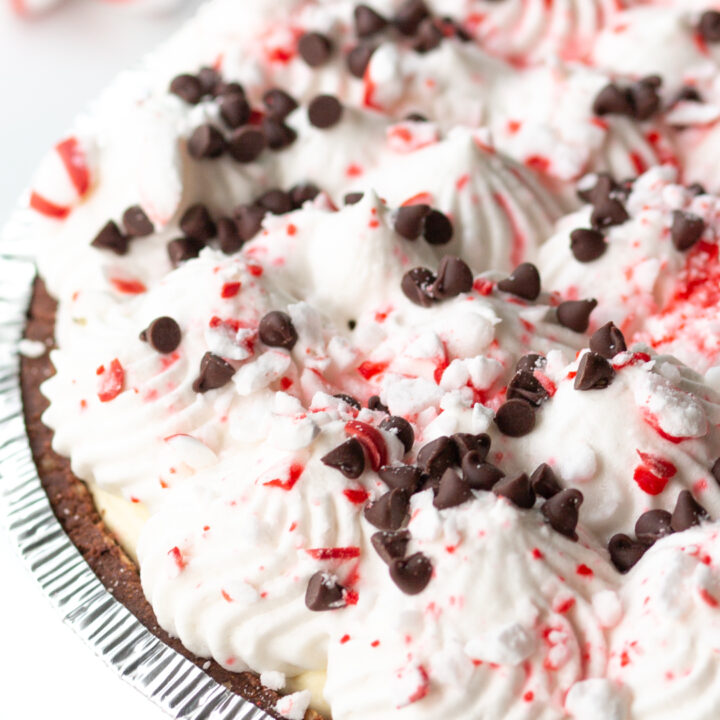 Peppermint Pudding Pie
Yield: 8

Prep Time: 5 minutes

Additional Time: 2 hours

Total Time: 2 hours 5 minutes

Easy, delicious fluffy peppermint pudding pie with a store-bought chocolate crust. Perfect for holiday entertaining and Christmas dessert.
Ingredients
2 Containers CocoWhip, 9 oz (divided)
1 Vanilla 3.4 oz instant pudding
¾ Coconut Milk
1 TSP Peppermint Extract
1 Chocolate Crust, Standard .Store-bought or Homemade.
Optional Garnish:
2 TBSP Crushed Peppermint
1-2 TBSP Mini Chocolate Chips
Instructions
Mix one container of CocoWhip, Drying Pudding Mix, Peppermint Extract and Coconut Milk with a whisk for two minutes.
Let set for 15 minutes.
Add filling to pie crust and spread evenly.
Add garnish. Spread or pipe the the entire 2nd container of CocoWhip on top. Sprinkle with crushed peppermint and mini chocolate chips if desired.
Refrigerate for at least 2 hours before serving.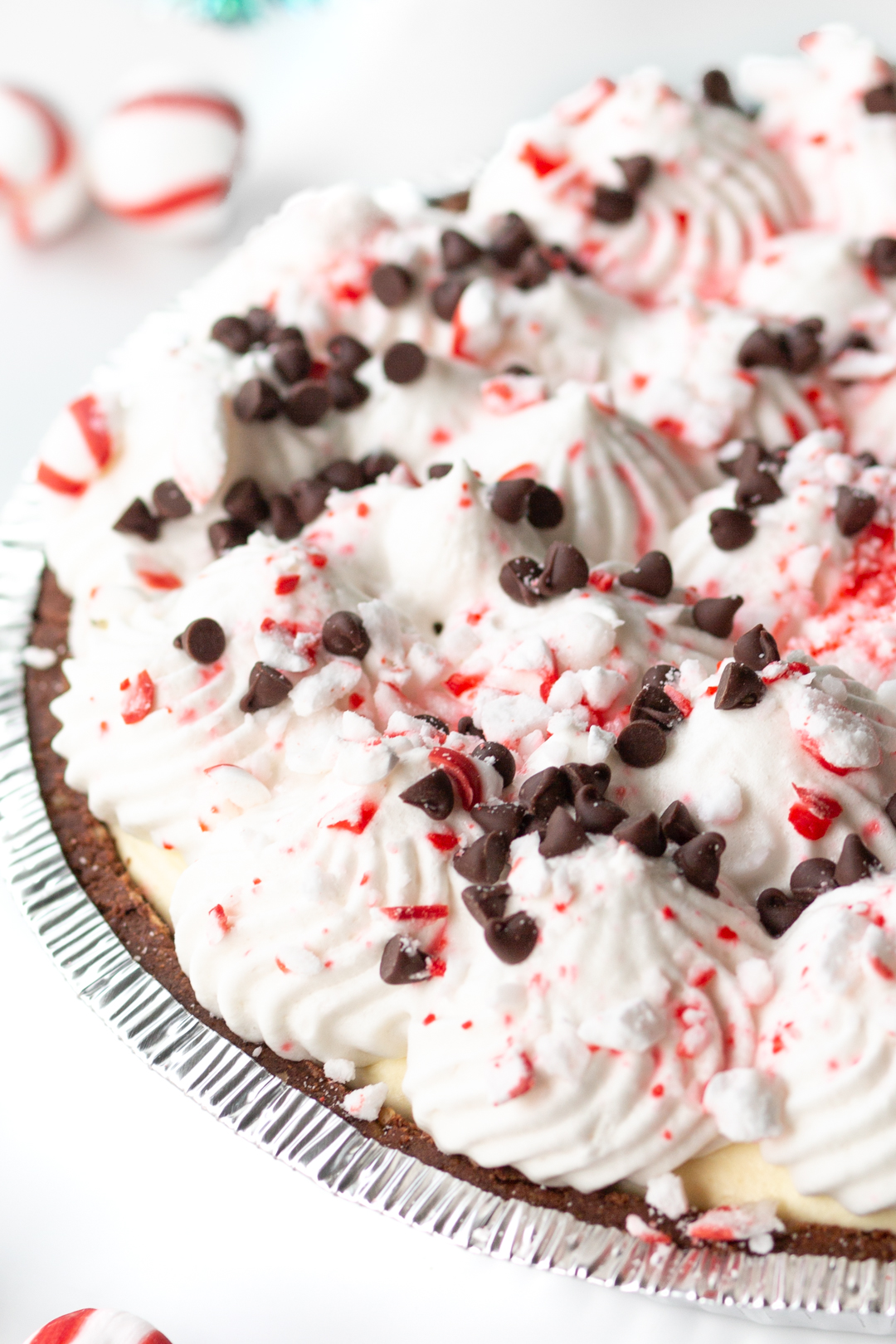 Not only is their product delicious, but CocoWhip™ is part of the B-Corp community, meaning they aim to do better for society and the environment too.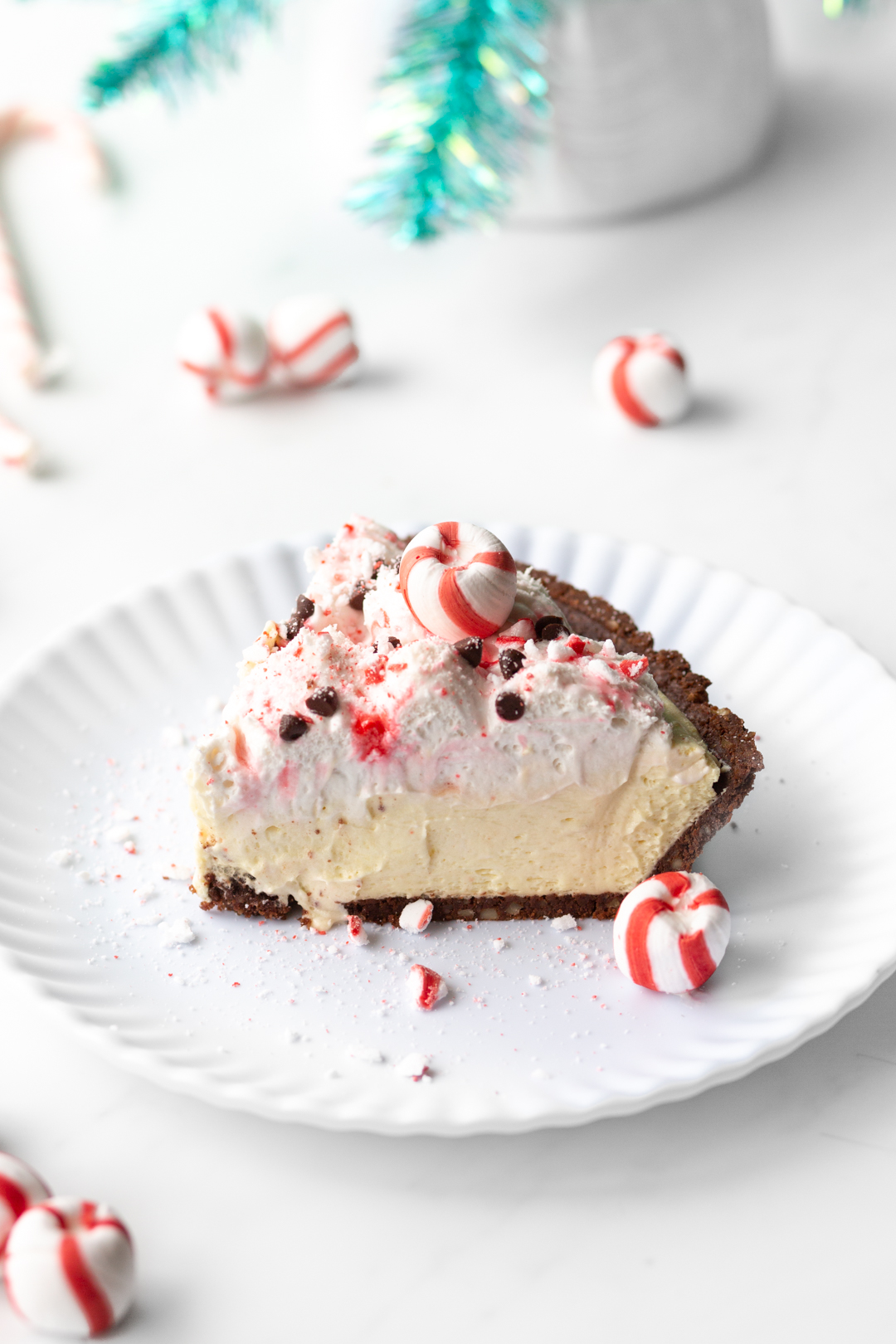 Be prepared for a yummy holiday no matter who is dropping by. Add Cocowhip™ to your Walmart cart now.