Spring is the time when all of the awesome things start happening. You know, like Mother's Day and special breakfasts and brunches, which are my favorite. Yum! There's just something new in the air and just another (completely valid) reason to celebrate or treat someone to a little fun. Today, I am going to share some very simplistic, yet gorgeous ways to set up a brunch spread this spring. This post is product sponsored by Balsam Hill, all opinions are my idea.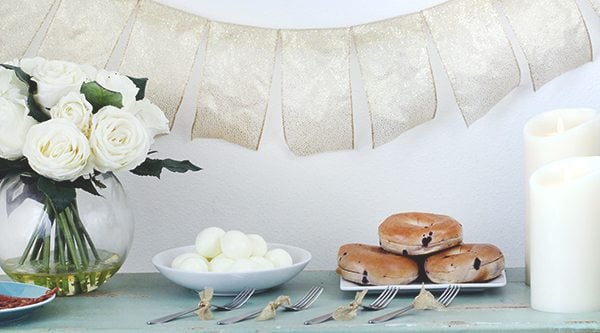 Flowers and candles are classic ways to decorate your home any time of the year. Balsam Hill has actually found a way to take these decor pieces to another level. Wait! Let's back up a second here. Did you think those were real flowers? You might be surprised that they are actually faux flowers! These Enchanted Roses in Water Illusion are some of the most realistic looking flowers I've seen yet. They're honestly breathtaking. Can you believe it?
Are you hungry for brunch ideas? Let's jump on in!
Perfect Brunch with these Spring Decorating Ideas
Flameless Candles. I've become a huge fan of flameless candles recently. But, I didn't know what I was missing until I had a chance to check out the battery operated, remote controlled Flameless Pillar Candles at Balsam Hill. My brunch layout includes one medium pillar and one large pillar. Added bonus! Not sure about you, but when I'm setting up for a party or company, I tend to get hot. Another added bonus is that these candles don't throw off any heat as a real candle would. Plus, when reaching around food, a real flame could potentially be dangerous.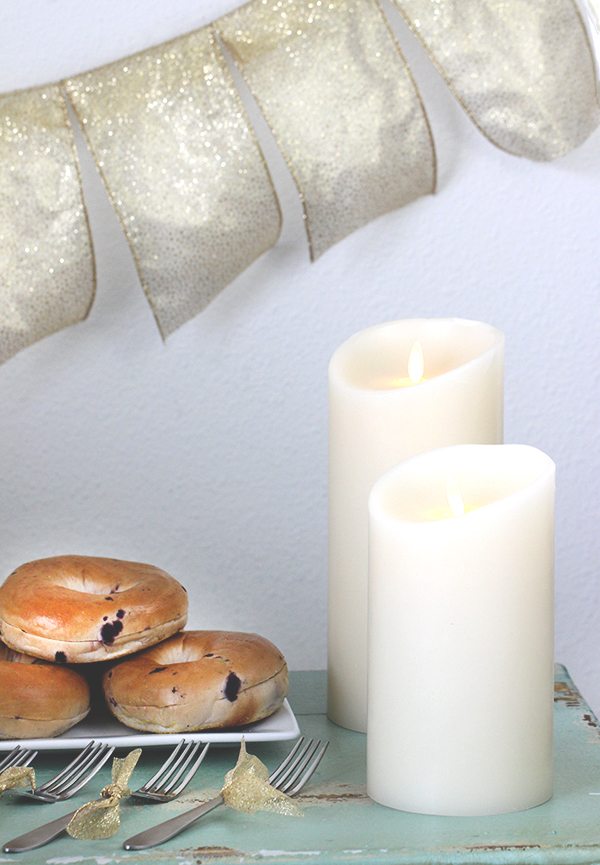 These make a simple and beautiful addition to any brunch table or room in your home. These are unique because the flame looks incredibly realistic when turned on. It flickers and glows like a real flame. It's simply gorgeous!
Ribbon. When it comes to perfect but simple touches in party decor, I always reach for a roll of pretty ribbon. This glitter gold ribbon was just the right thing to add some flair easily. I used the ribbon in two ways. First, I created a simple banner by cutting equal sized strips of the ribbon. The ribbon has wire around the edges making it easy to bend and hold the way you want it. I simply bent the tops and folded over to get them to stay without any glue. I used baker's twine as the base and it literally took me about 5 minutes to put together!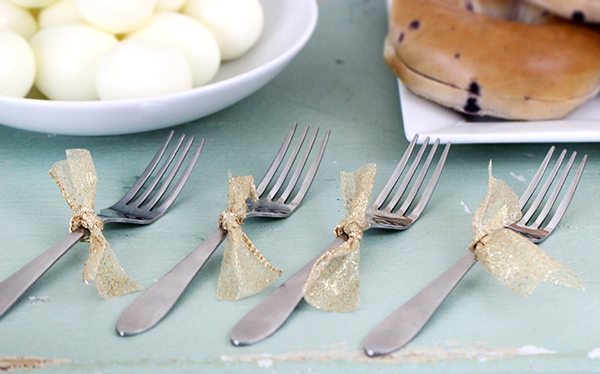 The second way that I used this pretty ribbon was to cut small strips out of it and tie it around utensils. In just a minute, you can have perfectly presentable utensils that actually add beauty to your serving table. Love it!
Flowers. Flowers are always a wonderful way to bring life into your home or to a celebration. With Balsam Hill faux flowers, you're getting something that not only looks real but that will last. Real flowers die all too quickly, this is something that you can use way beyond just one event.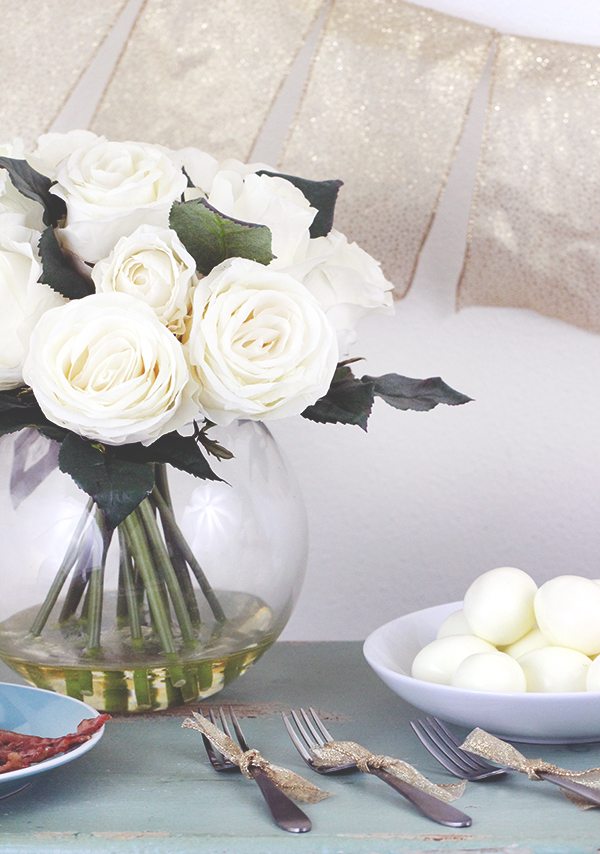 Just look at these beauties. They are so full just like real blooms. I'm just thrilled that I can keep these forever! They are made with silk polyester and every flower and leaf is painted by hand! Realistic looking flowers set in an acrylic water illusion really makes for perfection.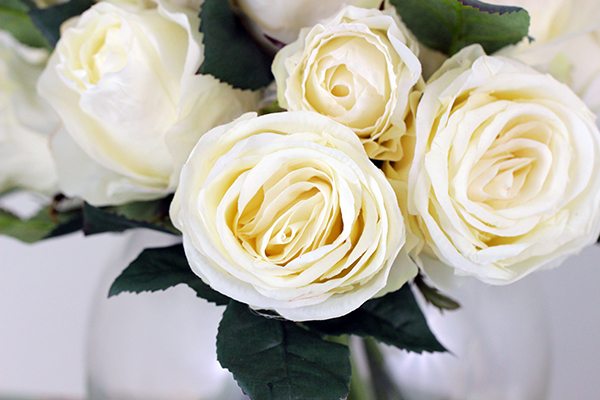 They are quite literally a work of art and a great addition to any home.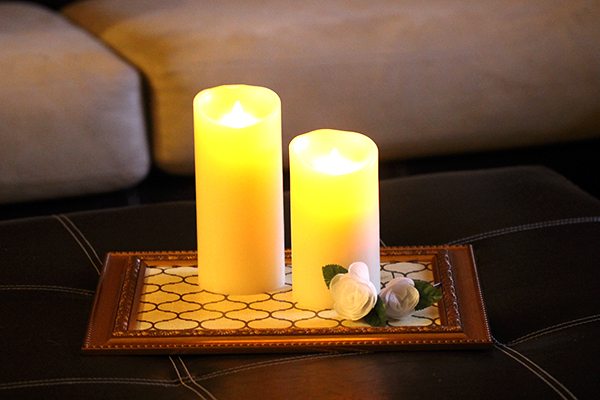 Want to check out more of Balsam Hills home decor? Make sure to visit them at BalsamHill.com.
Stay in the loop and follow them on Twitter and become a fan on Facebook. (They are having a special giveaway for Mother's Day, make sure to head over)

How do you add a little flair your home or party tables in the spring? Which Balsam Hill decor is your favorite?